Practice with Matt live and in person.
All info on Matt's workshops, teacher trainings & retreats 
Retreats
"Journey Through The Elements"
Yoga Retreats with Matt are not only a rejuvinating get away, but they are also a way to get deeply in tune with your yoga practice. Matt takes you on a Jouney through the elements both in your body and mind for a truly inspiring and empowering experience. You will tune into your body like you never have before, and clear any anything that might be standing in your way of living in peace and harmony. Take an adventure, and treat yourself and your body the way you truly deserve.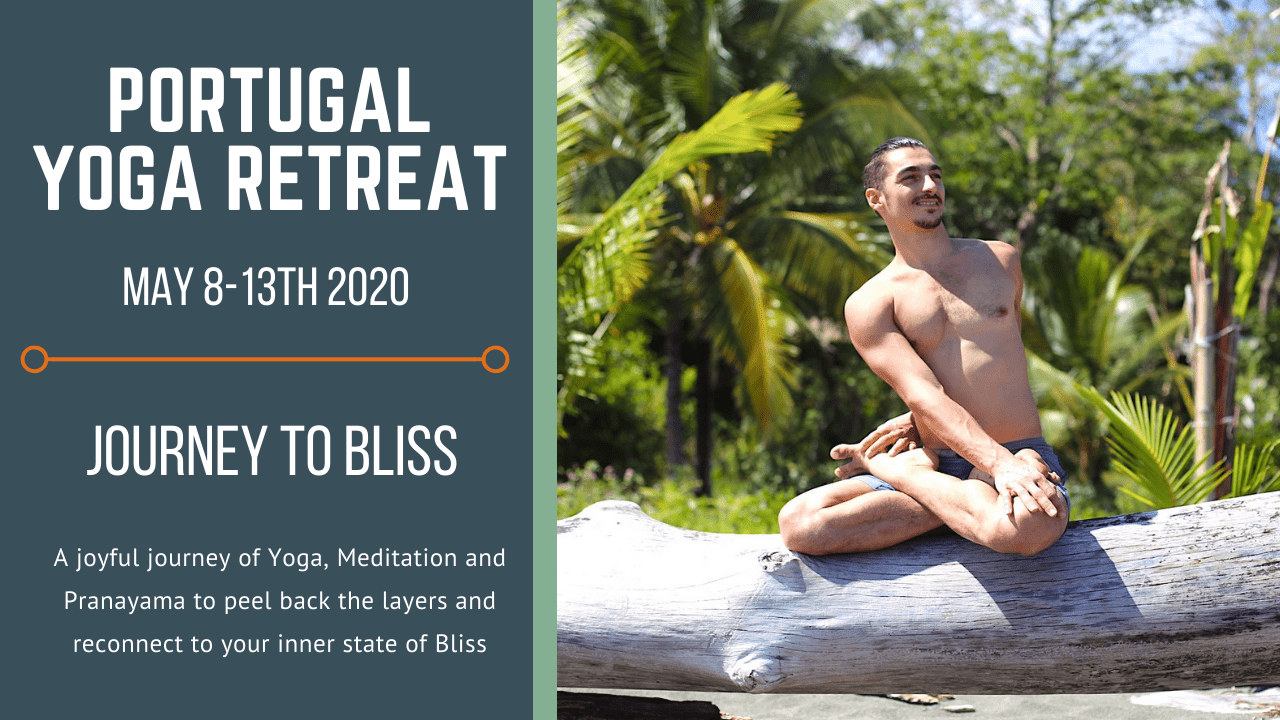 Portugal Retreat 2020
Starts: May 8-13thh 2020 
 Journey to Bliss is a a retreat that will rejuvenate your soul. You will be thoughtfully guided through a step by step adventure using the yoga, meditation and pranayama practices to get back to your inner state of Bliss. All Levels.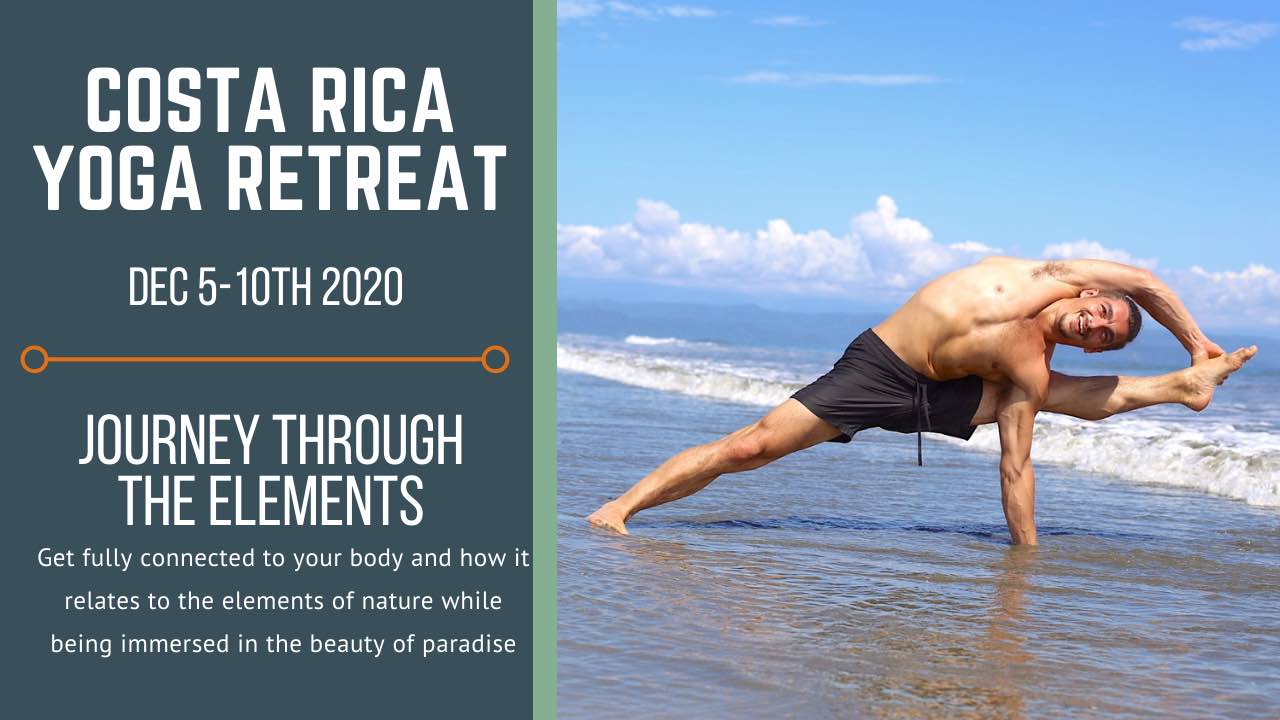 Costa Rica 2020 
Starts: Dec. 5-10 2020
Immerse yourself into nature and your practice in one of the most nourishing places on the planet. Experience what its like to enjoy the beach, jungle, world class food, all while awakening your body to new levels of awareness.
Elements of Mastery
Mastery your practice from the inside out
A 2 part immersion designed to provide you with the most effective techniques to gain mastery in your practice. The Elements (Earth, Water, Fire, Air, and Space) are thematically weaved throughout the immersions to support inner transformation and uplifting inspiration. 
See Dates and Locations
ELEMENTS OF MASTERY
2 PART YOGA IMMERSION 
The Elements of Mastery Part 1 is suitable for all students wanting to take their practice to the next step. If you have practiced with Matt online or at a workshop, festival or conference, Part 1 and/or Yoga Retreats are the suggested ways to go deeper.
Part 1:  is suitable for all levels practitioners and teachers alike.
Part 2 is geared directly toward yoga teachers looking to advance their ability to teach yoga with an anatomical awareness that brings about physical and emotional break throughs. Non-yoga teachers are welcome to Part 2 if they are interested in building a more effective at home practice. 
Fulfillments: Part 1 and 2 fulfill 2 of the 8 parts of the 300hr training, totaling 60 hours.  In addition, Part 1 fulfills the recommended pre-requisit for Chromatic Yoga Level 1. Both parts provide you with CE credits toward Yoga Alliance.  
Upcoming E.O.M Immersions
Chromatic Yoga
Community and Education for Yoga Teachers
Learn the skills to become a master teacher and become a part of the growing global community of supportive yoga instructors.
Learn More
empower your teaching Skills with the strength of community.
What is Chromatic Yoga?
Developed by Matt Giordano, Chromatic grew from the desire to build a system of education for yoga teachers with community as a core value. Chromatic Yoga is not only a place to learn and grow as a teacher, but also a way to surround yourself with supportive, kindhearted yogis around the world. Community is one of our greatest sources of inspiration, and as Chromatic teachers we support one another and pull from one another's strengths, which collectively enables us to have a greater foundation of knowledge to offer our students.
Chromatic Yoga is a community of yogis, movers, health enthusiasts, learners, supporters, and transformation seekers, who approach life and yoga from a place of Gratitude, Courage, and Curiosity. Self Awareness is both the goal and the way. Through breath, body, and mind, Chromatic Yogis seek to expand into their own potential. Step by Step, Action is key to maximize expansion and minimize wasted effort. No goal, vision, or dream is too big when you practice Gratitude for where you are now, have the Courage to move into the unknown, and readiness to take the small steps (Action) toward your potential.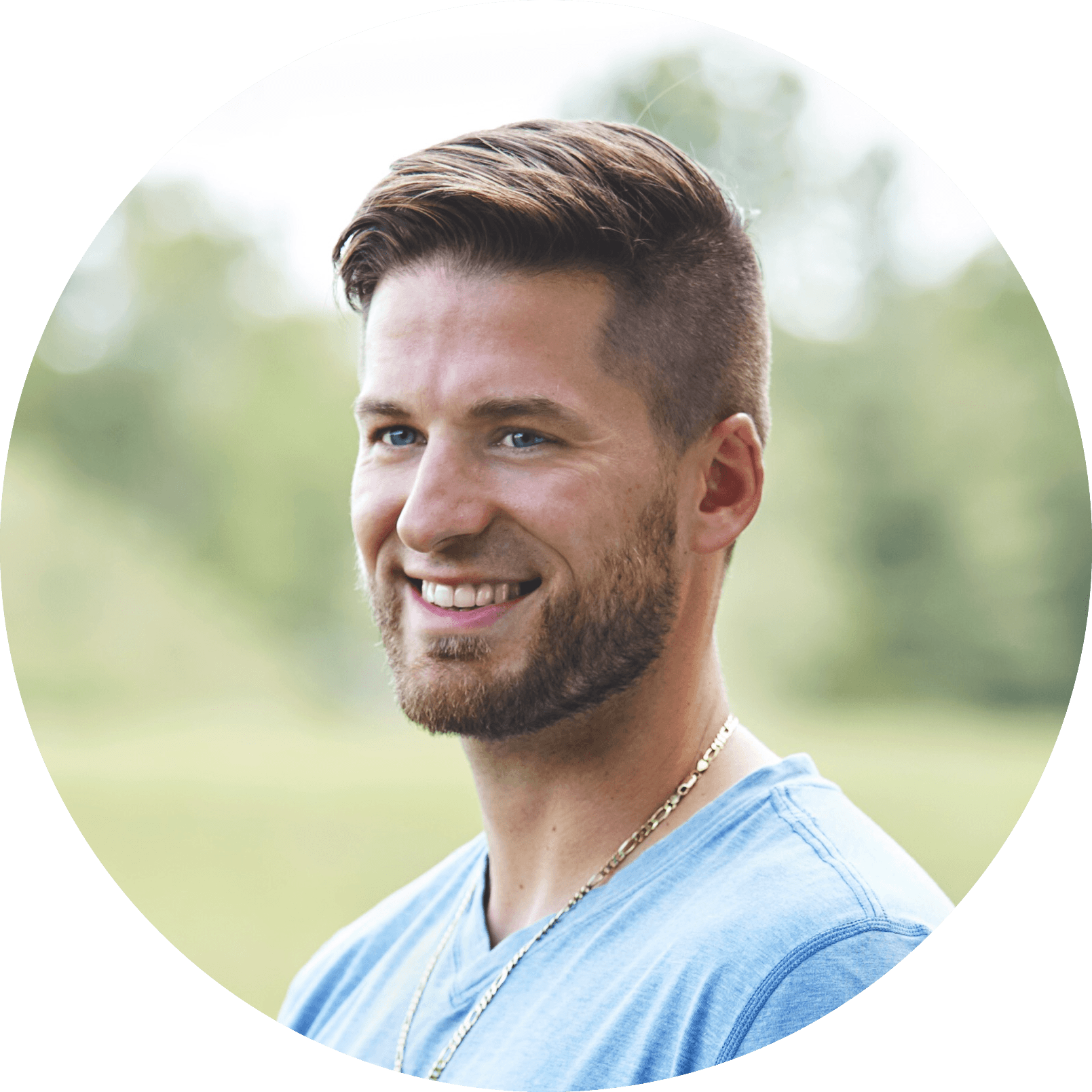 "Chromatic training with Matt is one of the best things I have done for myself as a yoga teacher. Matt has created something special; teachers from all around the world gather and learn together, not only from Matt, but from each other. Everyone in the group has different strengths and it encourages discussions and learning opportunities based on the different view points."
Anthony Tomasi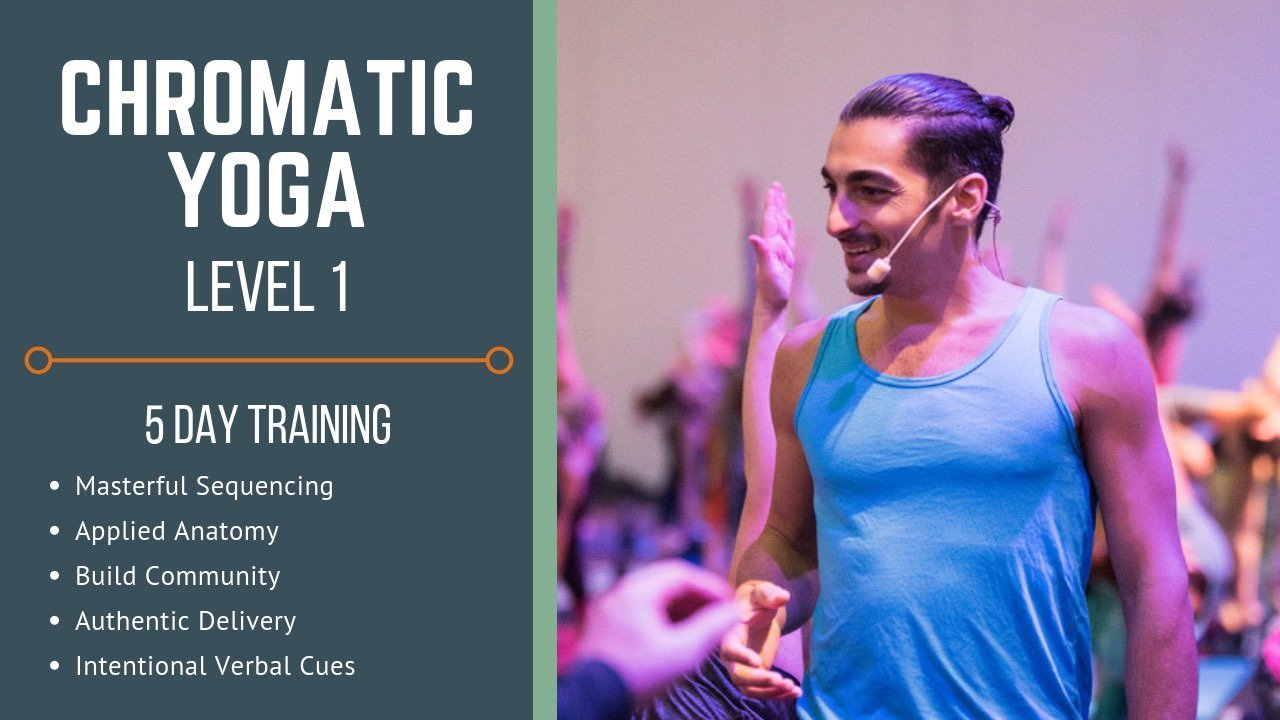 Level 1: The Elements
Chromatic Yoga Philosophy: Honoring Our Authentic and Unique Qualities
Step into the power of supportive community
Intelligent and Intentional Sequencing
Applied Anatomy
The Elements of Voice – The Secret of group classes/workshops/events
The Philosophy of the Elements
Physical Through-Line
Refined eye fo joint relationships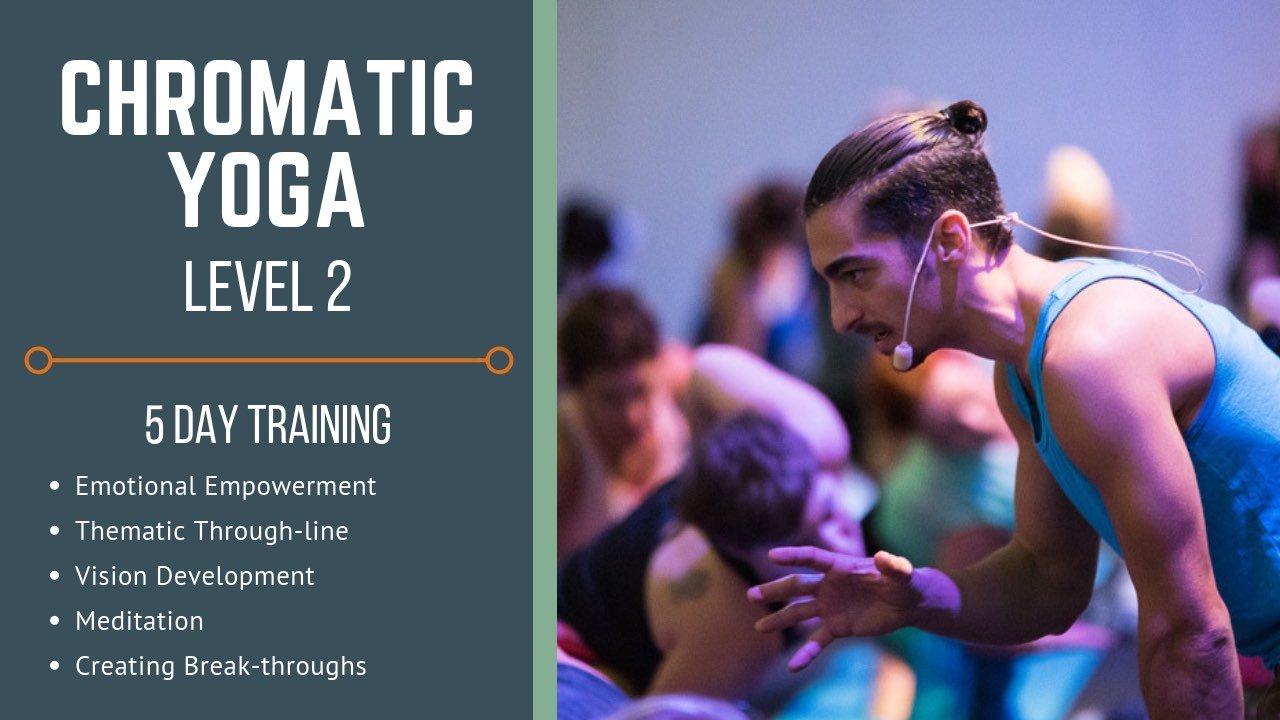 Level 2: The H.E.A.R.T
Theming: Creating Thematic Through-line
Inspire your students to practice off the mat
Stand in Your Power: Break through meditations and satsangs to empower you as a teacher. 
Vision Coaching and Development
Intro To Coaching your students to make breakthroughs in their life
Retreats and workshops: Marketing strategy, Co-facilitating Dynamics, format for success.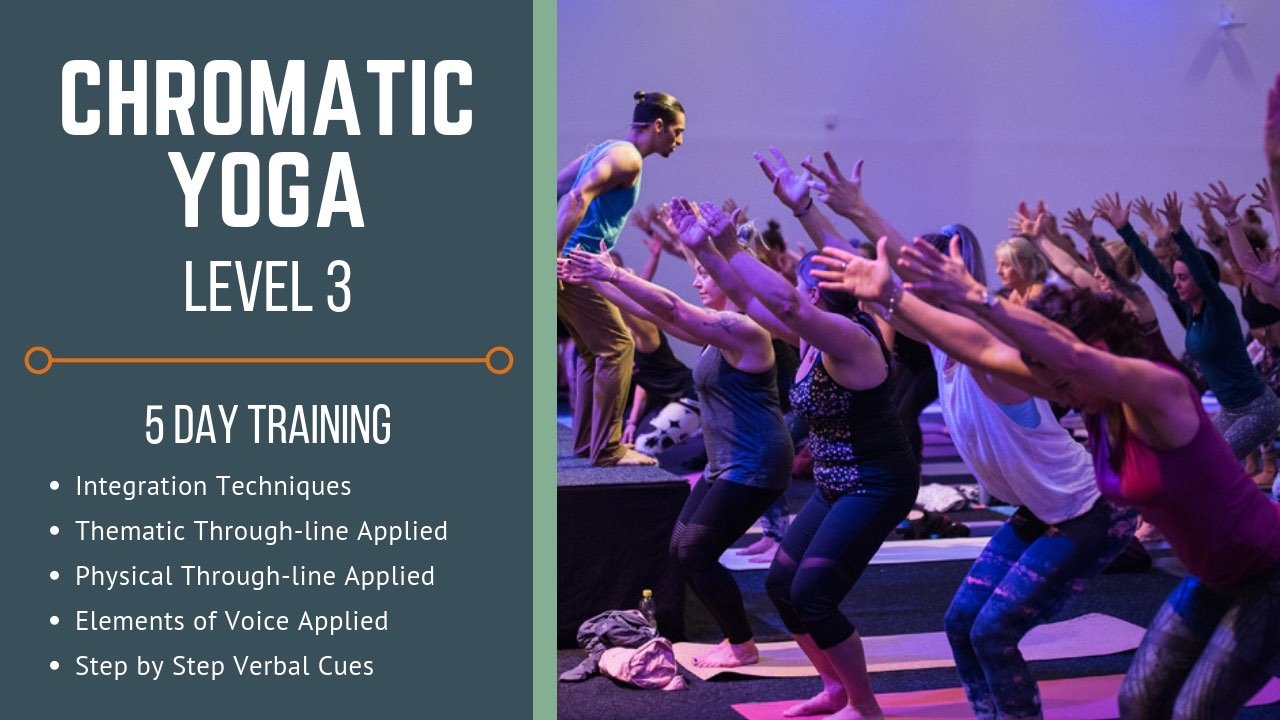 Level 3: IMPACT
Create a deeper impact on your community and beyond.
"Weaving" Through-lines
Masterful Verbal Cues
Structuring your business: Classes/workshops/retreats/intensives
Learn to lead Satsang

Delivering your Message

 

 

Integrated Through-lines

Masterful Co-leading for workshops, classes, events.
Dates: August 2020 (comings soon)
Dates: August 2020 Coming Soon
Become 200 or 500 Hour Certified
Become a certified yoga teacher, or advance your teaching skills
200 hour trainings are the beginning of your teaching journey, they certify you to teach yoga under the Yoga Alliance. To become a 500 hour teacher you must already have your 200 hour certification, and complete a 300 hour certification process. The 300 Hour requires all 3 levels of Chromatic Yoga, a Retreat, and online Mentorship. 
200 hour Trainings
300 Hour Trainings
200 & 300 Hour Teacher Trainings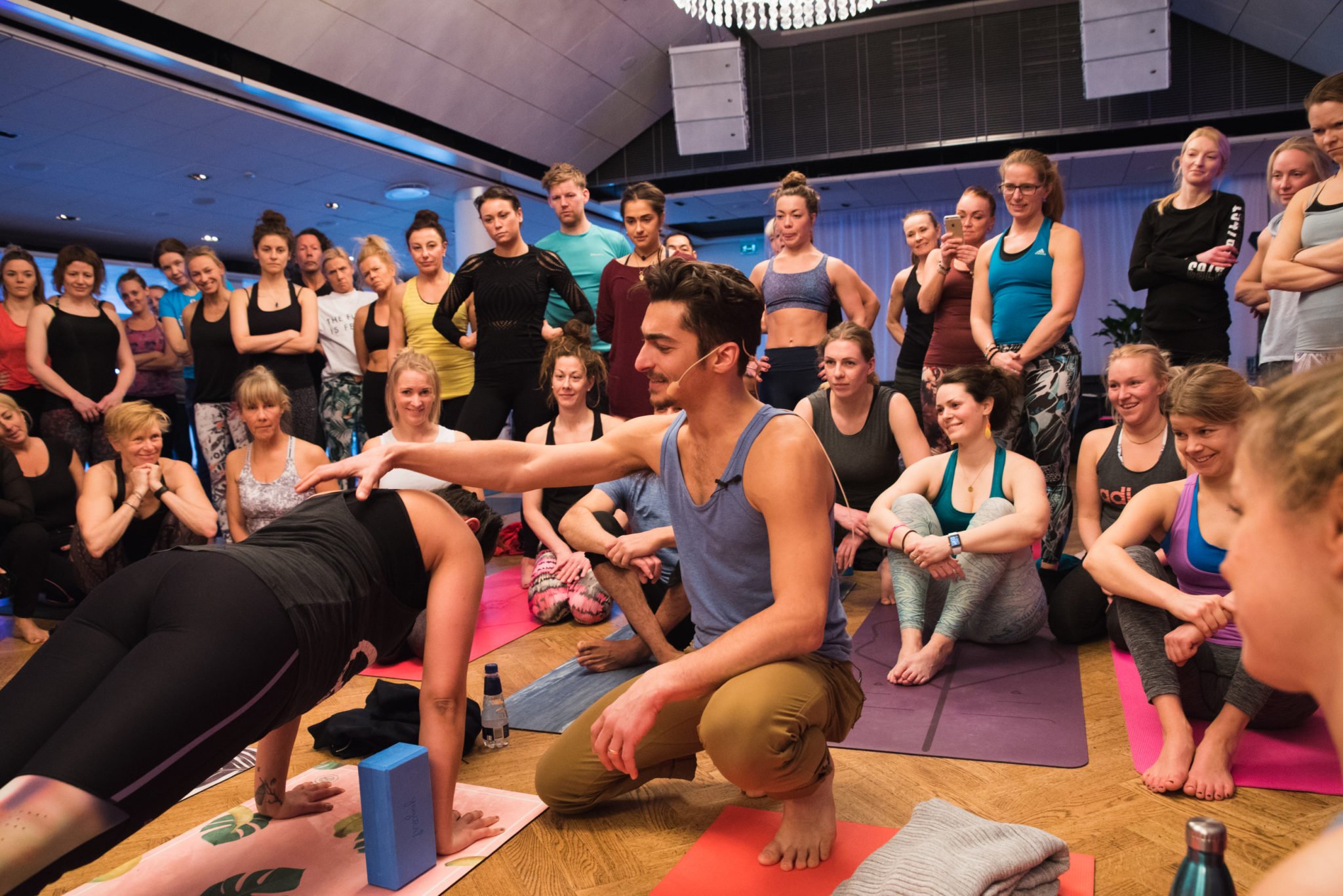 200hr YA Certified Training
Starts: Nov. 1st 2019
Become 200hr Yoga Alliance certified and begin your teaching adventure. This is the foundational training that all yogis go through in order to become certified to teach classes and private yoga. In Matt's 200hr trainings you truly learn how to teach, and develop the skills necessary to work with all levels practitioners.
Matt's 200 hour trainings prepare to teach through knowledge development on topics such as the body, cultivating your voice, and developing your ability to create an intelligent sequence.  
DETAILS and Upcoming Teacher Trainings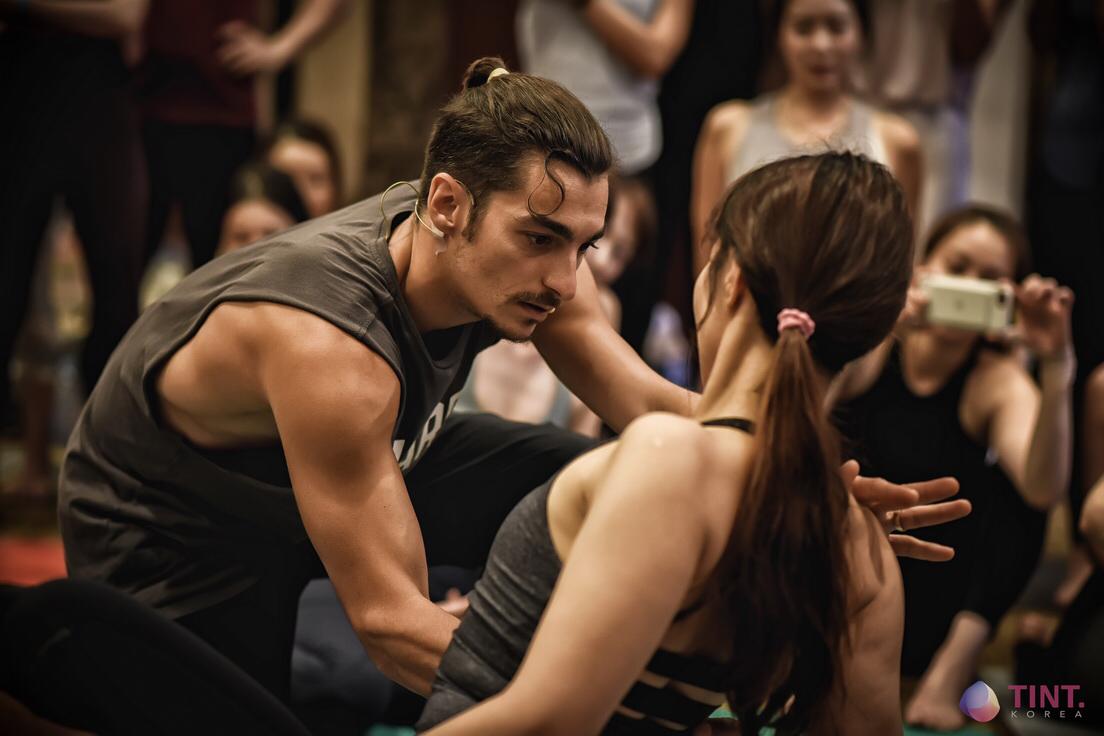 300HR YA Certified Training
Starts: Ongoing and Cumulative Modules
Become a 500hr ERYT with this 300hr Yoga Alliance Certified teacher training with Matt Giordano. Choose 8 out of the 9 modules and complete within a 3 year time frame. It may be helpful to begin with the mandatory module: Mentorship Mastery Program, which is a. one on one online mentorship.
The Mentorship is designed to help you develop the skills to become masterful teacher. Get the breakdown of the training, and  learn how you can start your 300hr today!
Have Questions? Contact Matt
International Tour Dates
Practice with Matt at an immersion,  training, festival, conference or a weekend of workshops. see the full schedule below. Workshops are updated weekly. 
Workshop and Events Calendar
Featured Immersions and Trainings
When You Subscribe You Will Instantly Get Access To
The Technique Pack: 15 Yoga Pose Breakdowns
Exclusive Online Course Discounts 
Exclusive Blogs and Videos