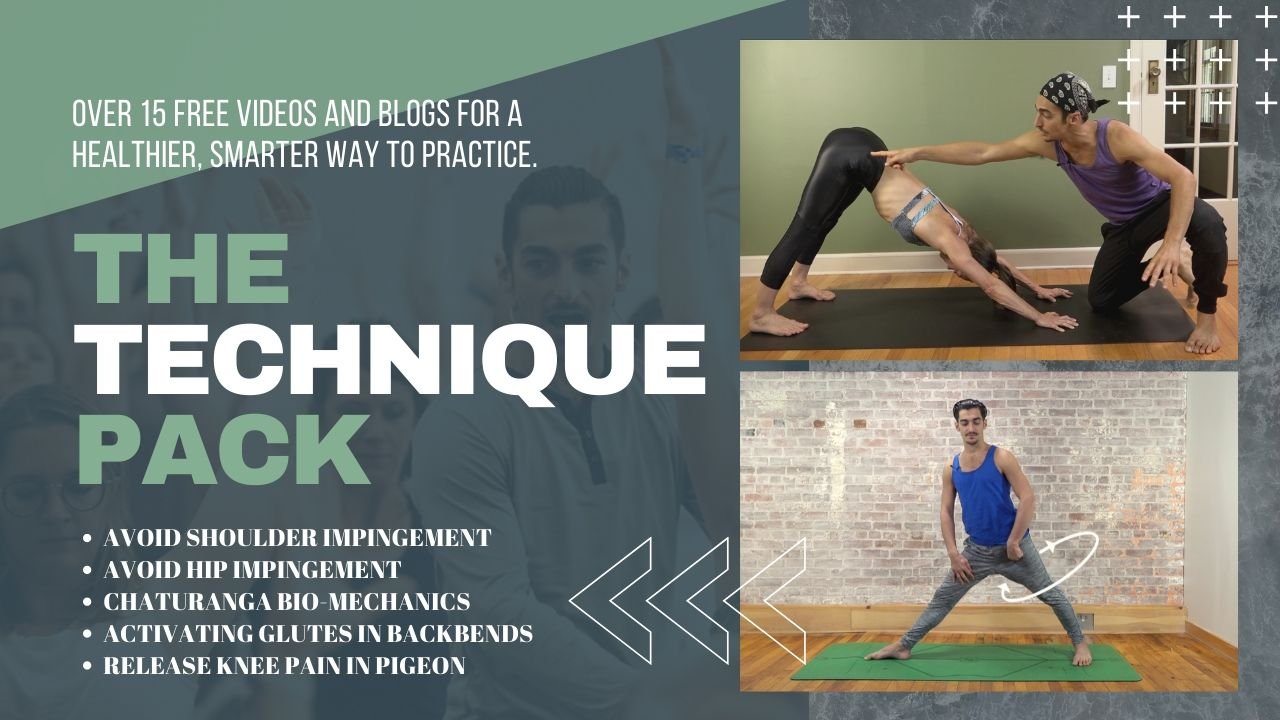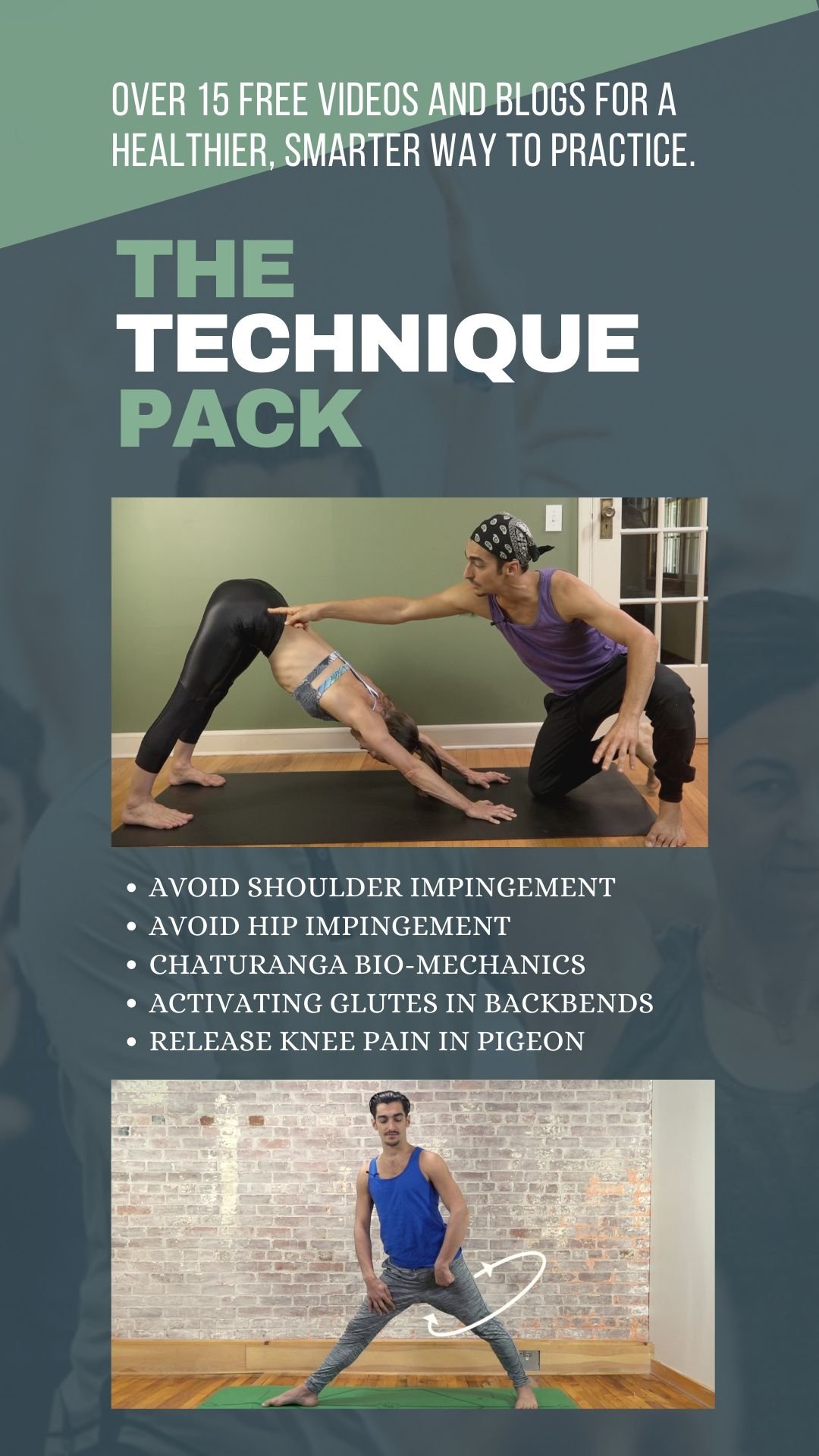 THE TECHNIQUE PACK
Finally, a resource to learn all the techniques to avoid injury, advance your yoga practice, and clarify the most popular alignment questions ALL IN ONE PLACE.
WHAT'S INCLUDED?
Triangle Pose: How to Avoid Hip Impingement 
Down Dog: How to Avoid Shoulder Impingement
Chaturanga: The Bio-Mechanics and Alignment 
Back Bends: Shoud I Activate or Relax My Glutes?
Arm Balances: The Truth about your Core
Pigeon Pose: How To Stop Damaging Your Knee
AND SO MUCH MORE!