Free Newsletter Exclusive Class: Was Live 3-19-2020!
Was Filmed Live on 3-19-2020 12pm
 Samskaras
Theme: Samskaras
Samskaras are the grooves or patterns of the mind that cloud our perception, and hold us back from seeing live clearly as it is. They are formed through life's experiences: the mind is designed to look for similar situations that it takes in through the senses. It is quite efficient because of this: when someone raises their hand in a classroom, there is a patterned response that instantly allows us to assume that this person has a question. Any school teacher knows that sometimes this isn't always the case, as sometimes someone is just adjusting their shirt or stretching. This is how we can easily misperceive a situation and then be so sure that we have it right and they have it wrong. No? How about let's reverse it: ever get in an argument with someone and they are so sure they are correct and you are wrong? who is seeing it clearly? We are always quick believe ourselves to be correct because our thought patterns are a collection of rights and wrongs based on what we have experienced. The problem? Our experience is limited to the past, our patterns are based on what happened, not what IS happening, or what might happen. Our thoughts, emotions, and actions are all wrapped up in something that no longer exists.  
Do we need to abolish all patterns of our mind? absolutely not. Burning samskaras is about releasing the thought, emotional, and behavioral patterns that no longer serve our sense of well being. That means, yes it is your choice, and only you know what is serving you and what is not, but it requires radical honesty with your self, which requires the courage to be vulnerable. Most Samskaras are formed out of emotional self defense, which means they will be our blind spots. They will be uncomfortable to see, and even more uncomfortable to confront when deciding to make the change.
How to burn samskaras? Though process is ironically very simple given how challenging it is to execute. Here it is:
AWARENESS: First you need to develop awareness, the willingness to self reflect. Start with asana to open up your receptivity to and balance your state of mind, and then move to meditation practice and more contemplative exercises: focus on observing thought and emotional patterns that arise throughout your day. at first this will be hard but like a muscle you will get stronger every time you practice.
ANCHOR: In Chromatic Yoga we have something called an Anchor – an intention that we tie our self to when the waters get rough. This is created by asking yourself these primary questions. How do I want to feel? How do I want to think? How do I want to act? While you can't choose the thought or emotion or urge of action that arrises you can choose what you do when you observe them. These answers need to be contemplated, then engrained inside you so that when a Samskara is triggered your go to response is to ask your self those questions and then respond with the answers immediately
ACTION: The final step is to act on your intention – choose to focus your attention on what will serve you. Choose to focus on a different thought, emotion or take another action. What if the the samskara is too strong and the mind is spinning out of control – PRACTICE. You need to get in your body to disrupt the pattern. THIS already is a NEW pattern that burns the old one. "When I am triggered, I disrupt the pattern by getting into my body and harnessing the power of my mind to feel my body and remember that I am alive, and that this life is a gift"
Practice
This practice will be available to you for 48 hour hours, but if you would like lifetime access for $10 click here
UPCOMING LIVE CLASSES
NEXT PUBLIC CLASS: Hips and Low Back Release April 25th 2020 - Sign Up Below
Purchase one of the options below to enroll in the next Live class on April 18th 2020 at 12pm EST. Class will be available for 48 hours after live stream! You may also choose LIFETIME UNLIMITED ACCESS to practice this in the future as many times as you would like! Class is hosted on this page - and will show up below the countdown timer on the day of the event after purchase for logged in users. ALL OPTIONS INCLUDE LIVE ACCESS FOR 48 HOURS AFTER CLASS GOES LIVE. Live+ and Class Pass have lifetime unlimited access.
Live - SOLD OUT
48 Hour Access
Must purchase prior to live event start time
Live +
Lifetime Unlimited Access
Live Access

Lifetime Unlimited Access
MAY IMMERSION
Live + Lifetime Access
12 All Levels Live Asana Classes

4 Live Guided Meditations

Lifetime Unlimited Access to All

SALE: 1 Time Payment of $98

Save $42 Now!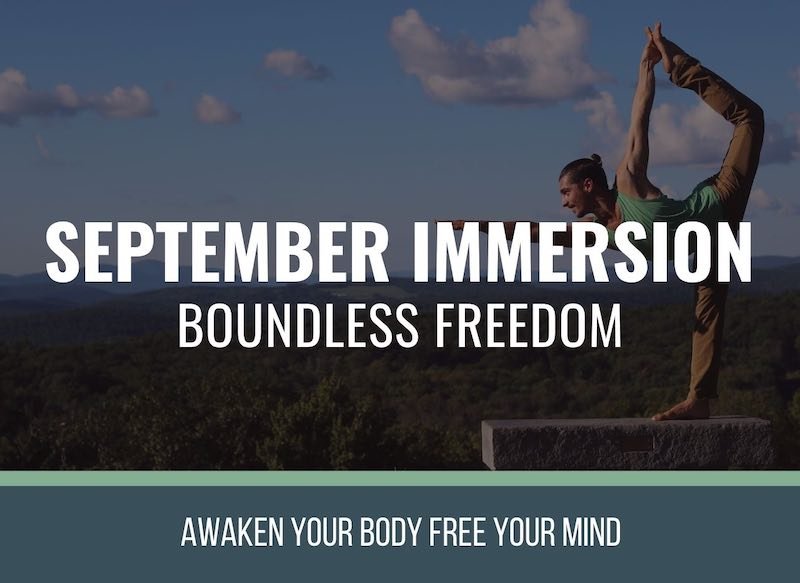 boundless freedom
12 YOGA CLASSES
SHOULDER BIOMECHANICS
TANTRIK YOGA TEACHINGS
4 POST CLASS MEDITATIONS
12 PEAK POSTURES
SALE Price:$98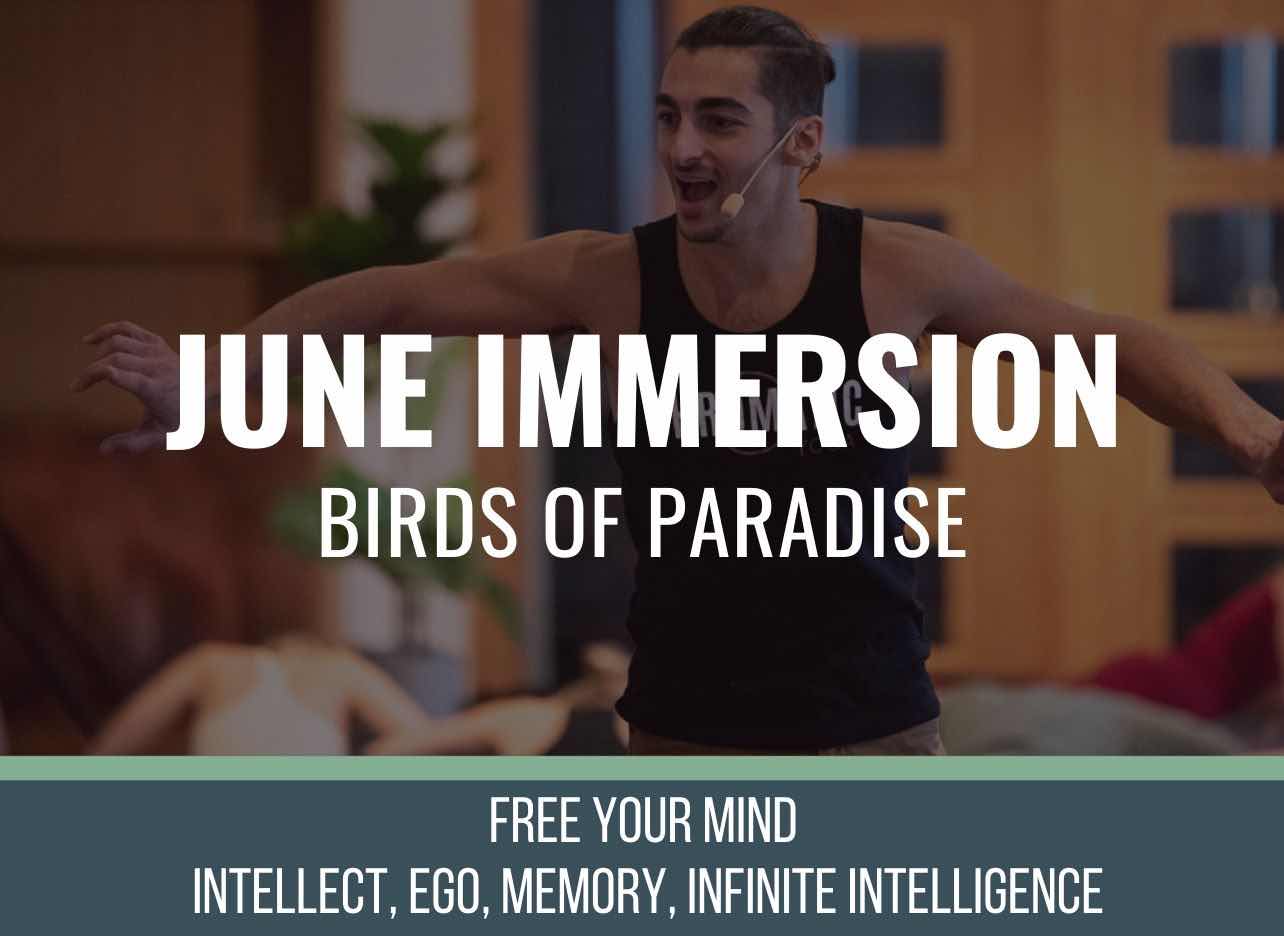 BIRDS OF PARADISE
12 YOGA CLASSES
4 GUIDED MEDITATIONS
LIVETIME ACCCESS TO ALL
12 PEAK POSTURES
12 YOGA SUTRA THEMES
SALE Price:$98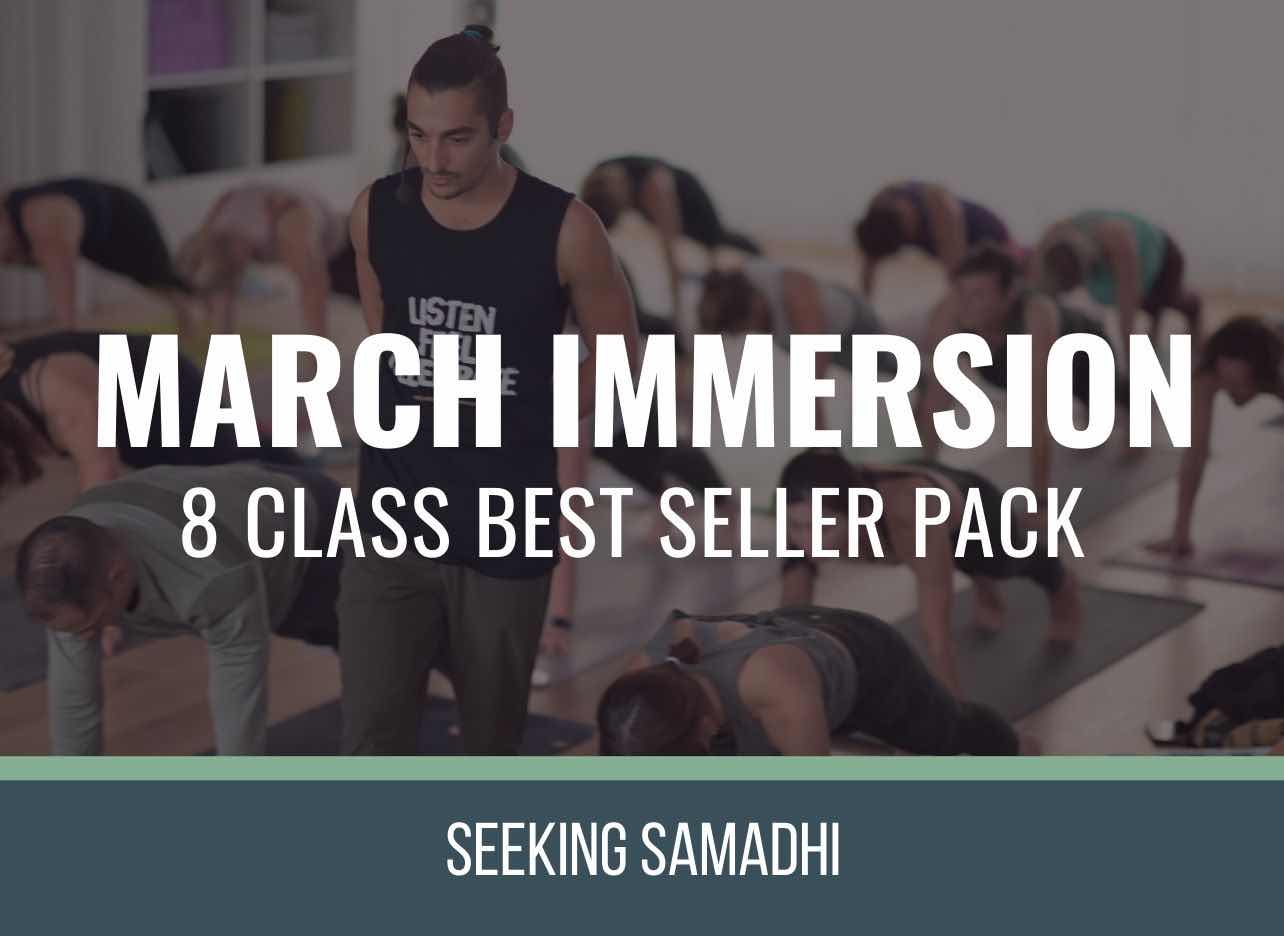 BEST STARTER PACKAGE
6 YOGA CLASSES
2 GUIDED MEDITATIONS
LIVETIME ACCCESS TO ALL
6 PEAK POSTURES
6 YOGA SUTRA THEMES
SALE Price:$78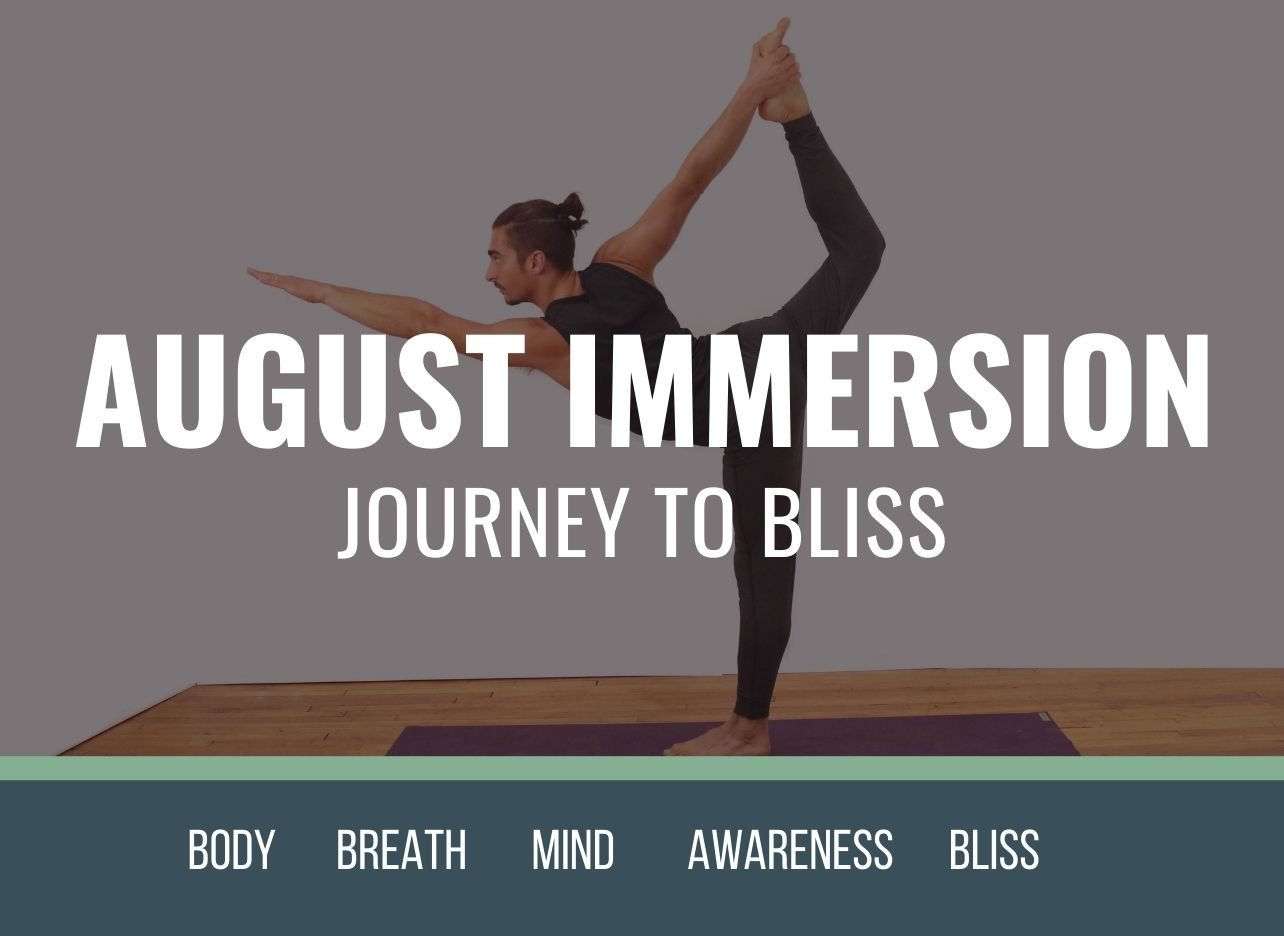 JOURNEY TO BLISS
12 YOGA CLASSES
4 GUIDED MEDITATIONS
LIVETIME ACCCESS TO ALL
12 PEAK POSTURES
12 YOGA SUTRA THEMES
SALE Price:$98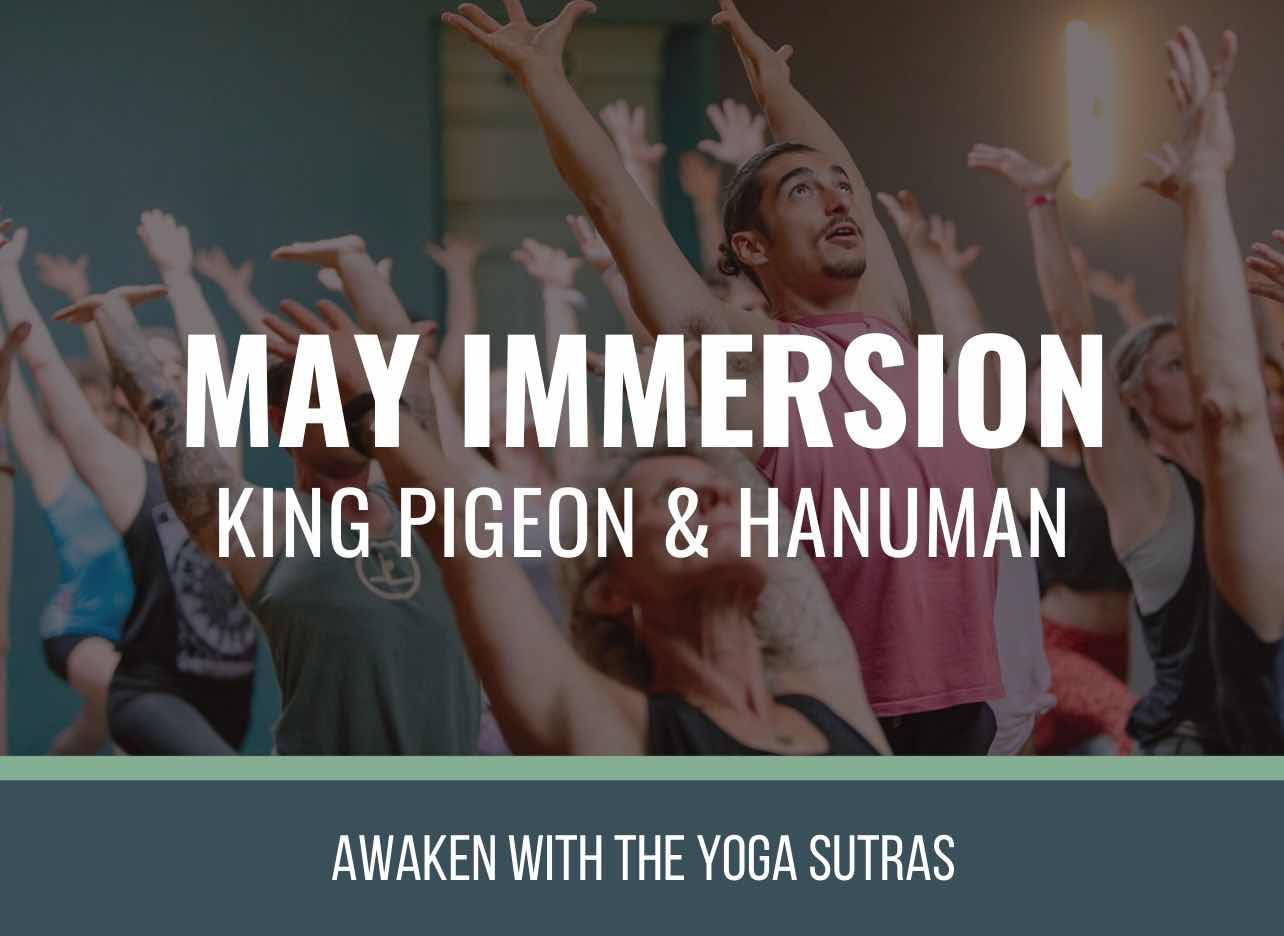 KING PIGEON & HANUMAN
12 YOGA CLASSES
4 GUIDED MEDITATIONS
LIVETIME ACCCESS TO ALL
12 PEAK POSTURES
12 YOGA SUTRA THEMES
SALE Price:$98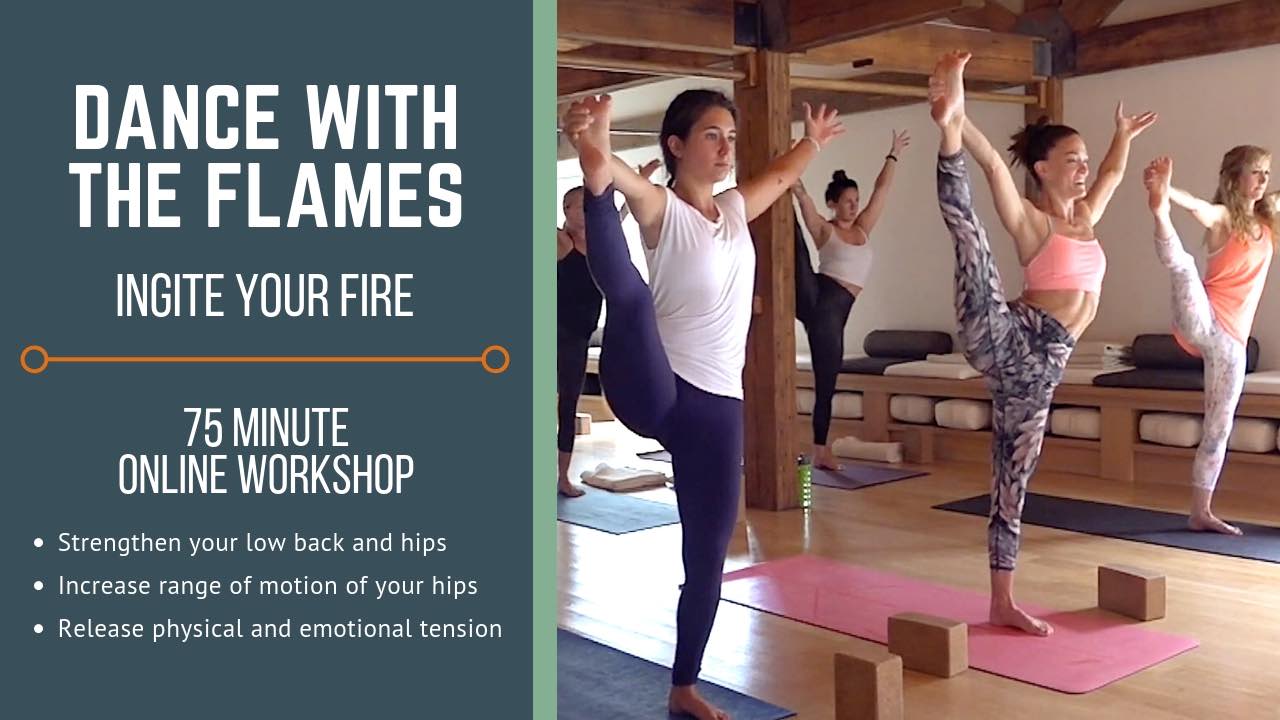 Dance With The Flames
Experience your potential by stepping into your fire. While the asana practice will build your strength, stability and range of motion, the theme will leave you feeling inspired to take big steps in your life.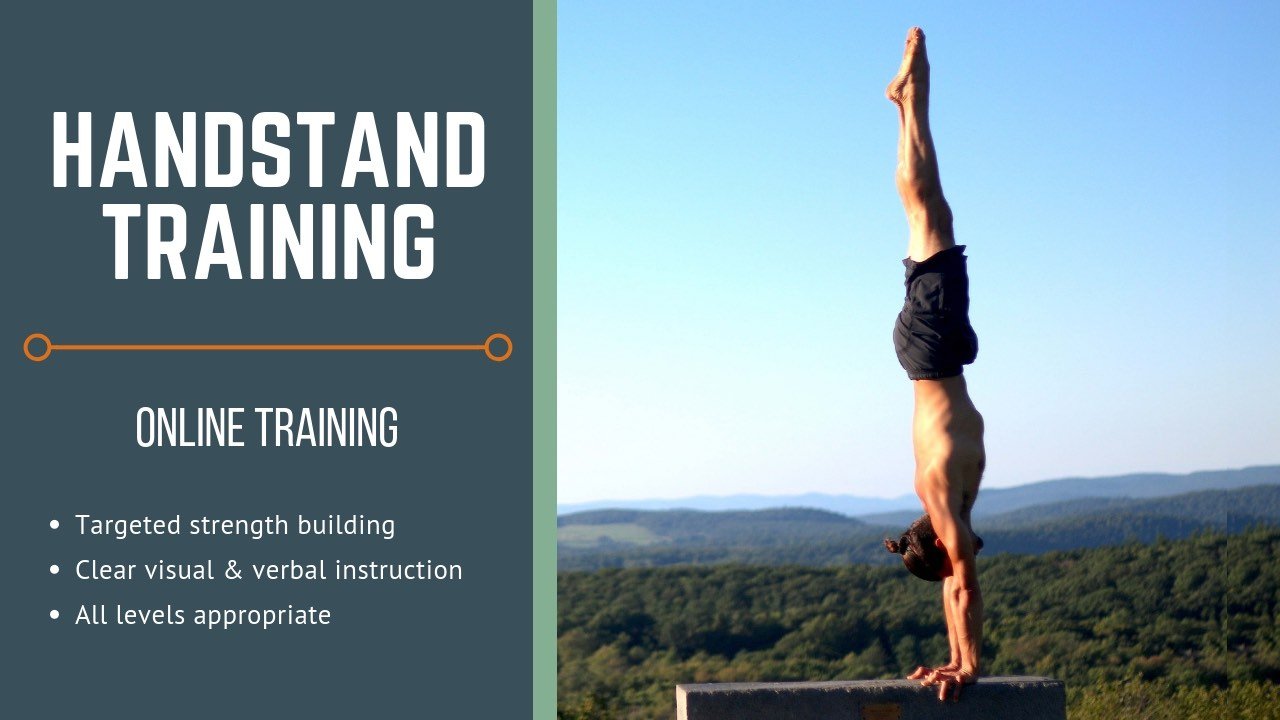 HANDSTAND TRAINING
Learn the techniques that make Handstand fun, easy and accessible! This collection of the top 12 most effective exercises will make you rethink how you approach handstand and what is possible.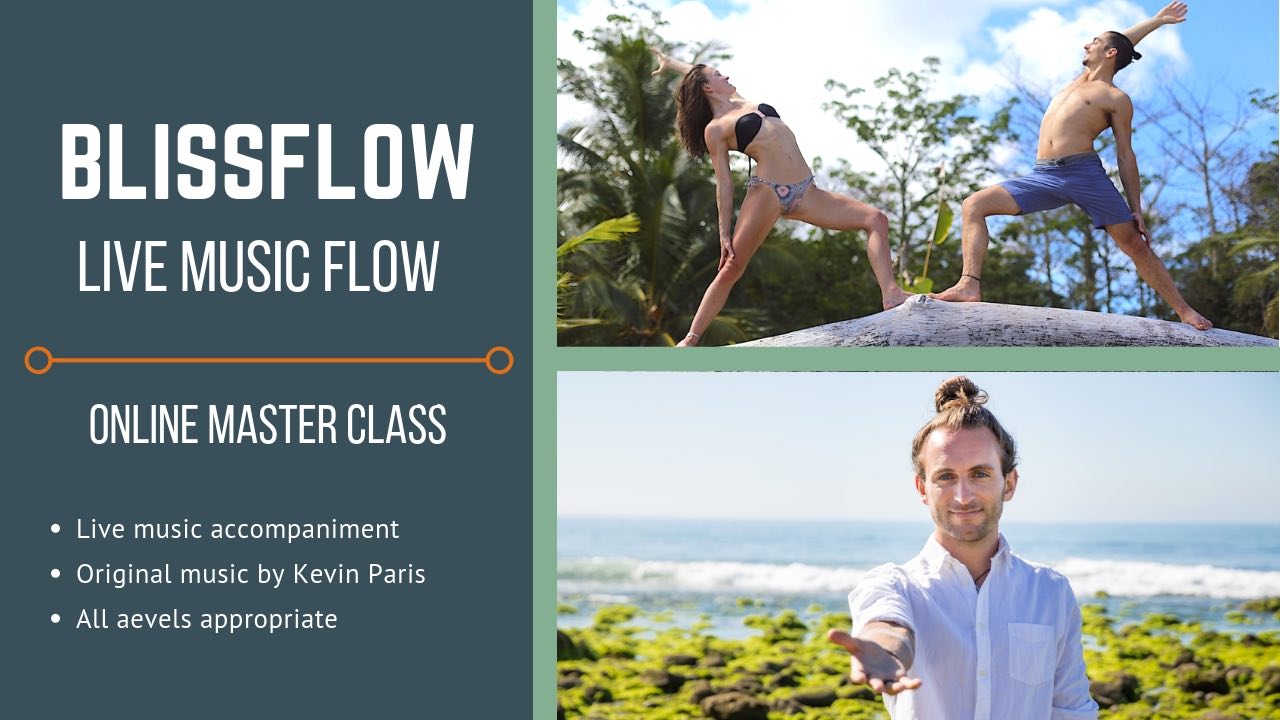 blissflow with Live Music
Enjoy a delightful one hour flow set to the sweet sounds of Kevin Paris playing along. This flow is designed to leave you feeling good for an everyday style practice. If you love live music and yoga this is for you!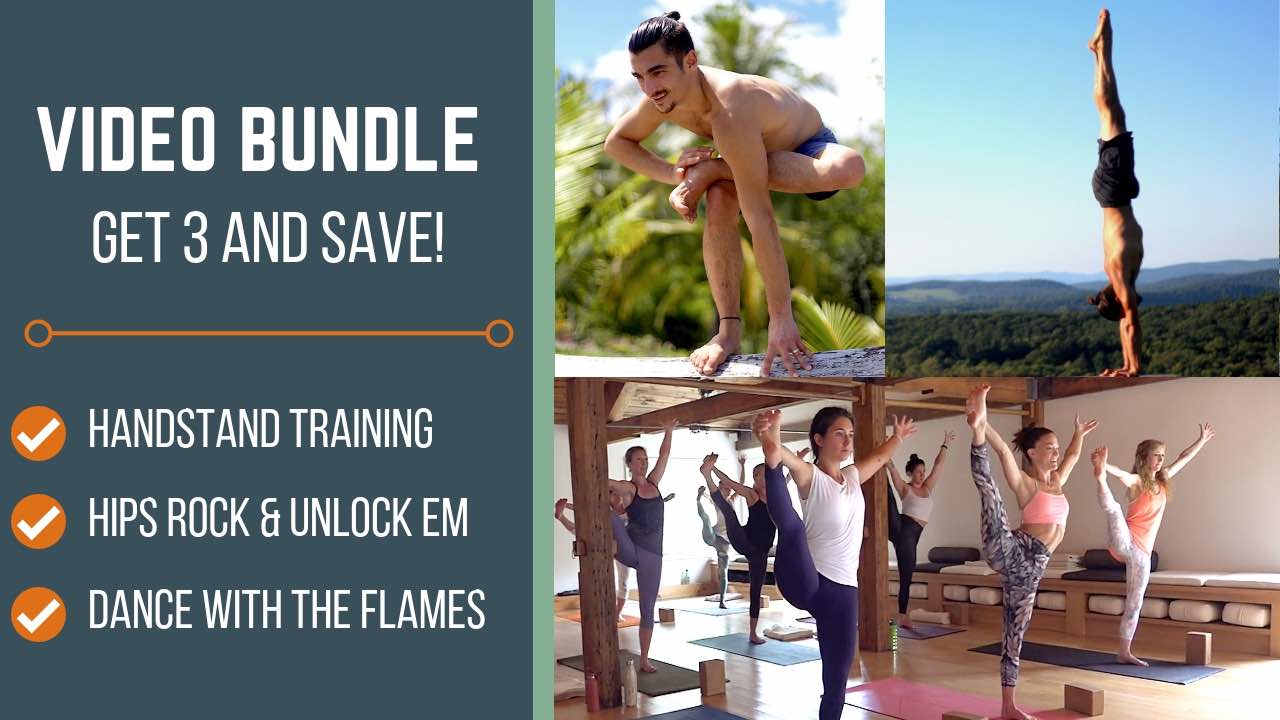 product bundle
Get 3 videos and save big! Get the top sellers on theyogimatt.com – Handstand Training, Hips Workshop, and Dance with the Flames all for just one payment of $75. You will have hours of inspiration to deepen your yoga practice.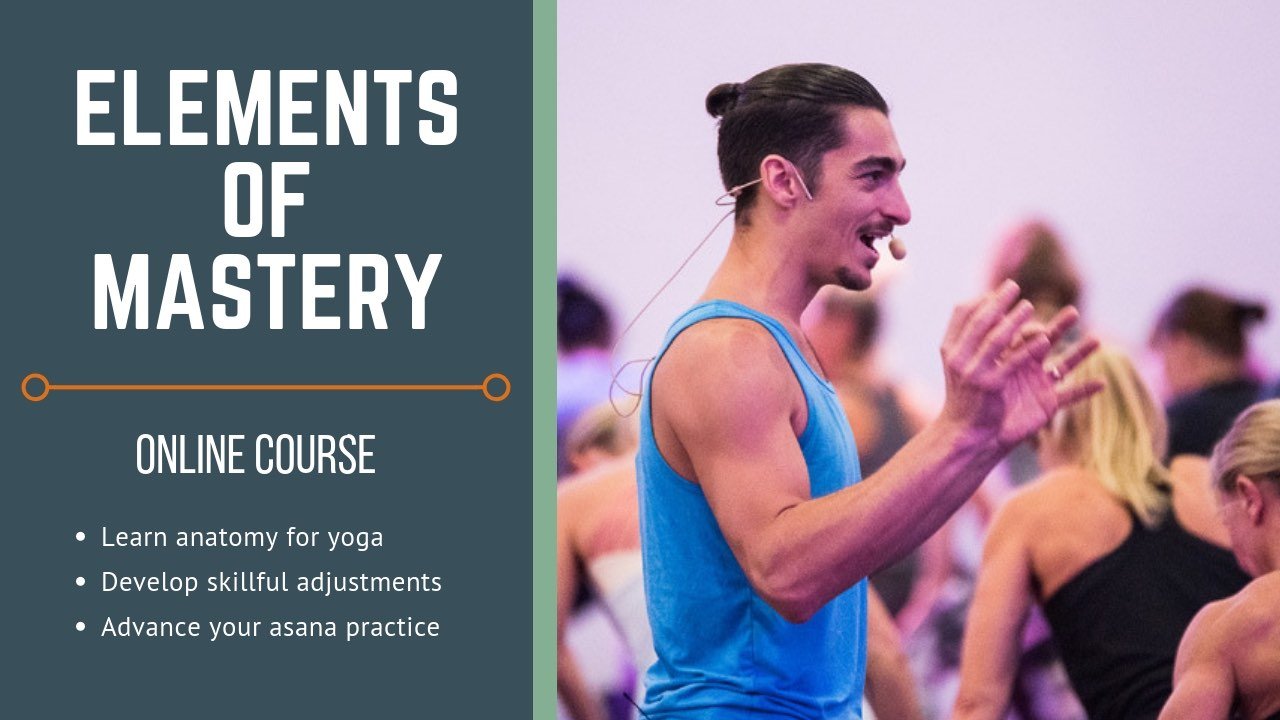 Elements of Mastery
For the serious practitioners and yoga instructors, this online resource provides you with tons of workshops, demonstrations, reading material and worksheets to take you to the next level. This is in many ways an online teachers manual, filled with podcast style workshops, short form video demonstrations, and written explanations to support your development.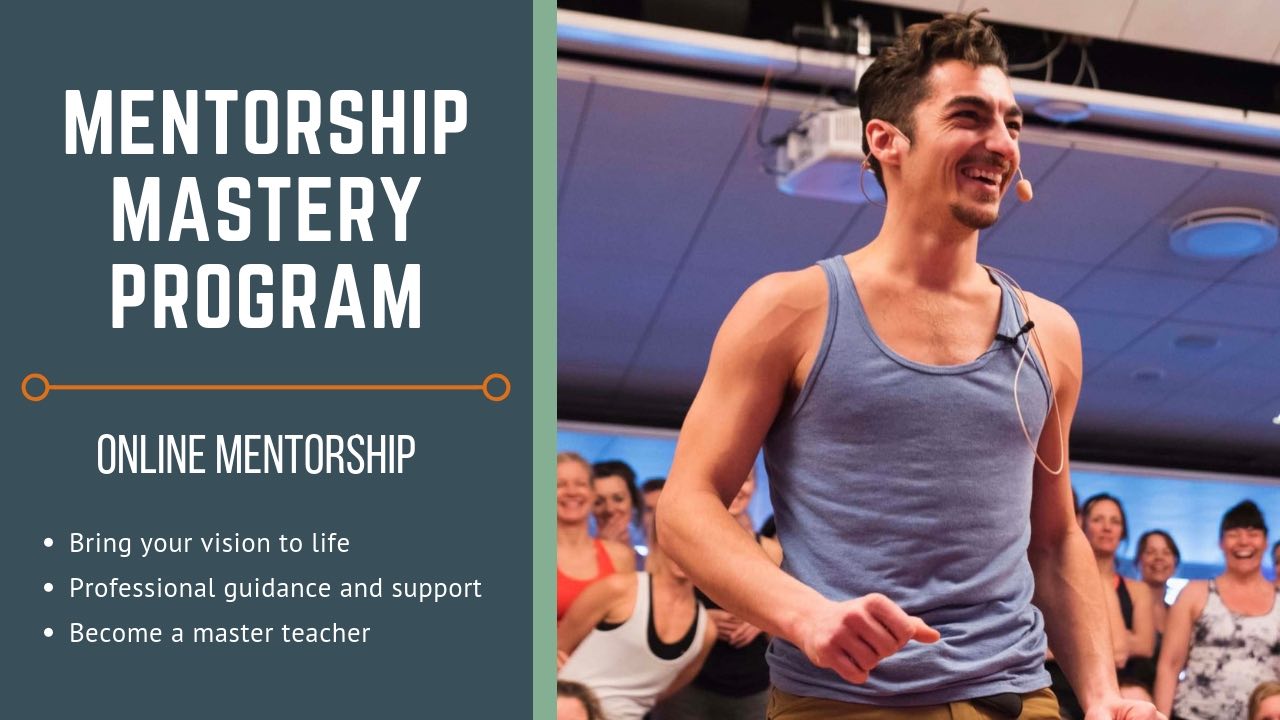 Mentorship Mastery Program
This is a private training with Matt where you will meet once a week on Skype to develop your personal yoga practice and career path. Develop the tools to build your teaching career, and receive personalized support along your path. This is geared toward teachers that are ready to make big shifts and are willing to do what it takes to get to the next level.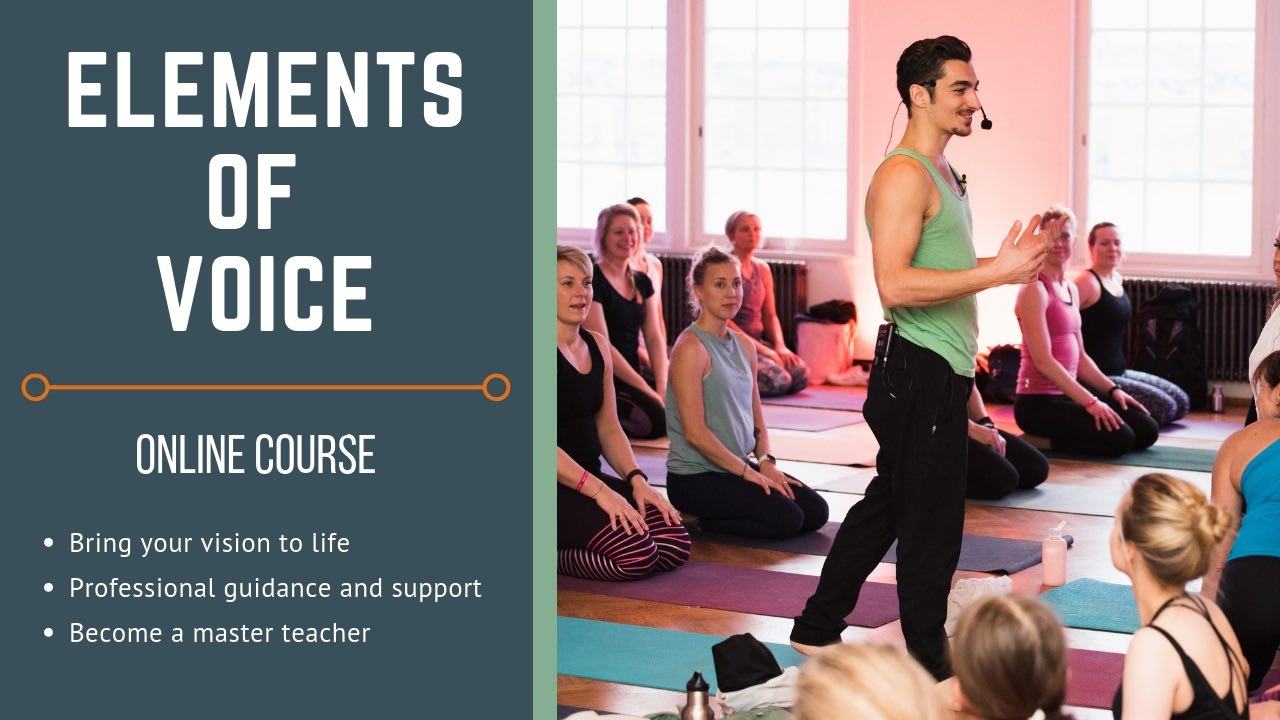 Elements of Voice
Have you noticed that some teachers seem to captivate students and pull them into the adventure while others can't seem to hold the attention of the room? The Elements of Voice is a full online course with videos, blogs, review questions, delivered step by step so you can develop your own authentic voice that captivates and empowers your students.