200 HOUR ONLINE
TEACHER TRAINING COURSE
LAST TRAINING OF 2022 BEGINS November 5, 2022
REGISTRATION NOW OPEN • RESERVE YOUR SPOT AND MENTOR FOR THE FALL ENROLLMENT – 
ONLY 10 SPOTS TOTAL! 
LEARN, INTEGRATE, TEACH
The methodology of this 200 hour teacher training program training is simple. L.I.T. is the systematic approach created by Matt Giordano to help you tap into your highest potential on and off the yoga mat. In this 200 hour teacher training program, you will develop and expand your personal yoga practice and learn how to share that with others.  
Teaching is the inevitable outcome of fully integrated knowledge, and this training will give you just that: the knowledge and the structure to properly embody it. Full of inspiration from your own experience, you will be not only ready but excited to share it with the world.  
LEARN: What you will learn from this training
Alignment, Technique, and Anatomy of the essential Hatha and Vinyasa Yoga postures, including standing poses, one-leg balances, seated and supine poses, inversions, arm balances, twists, heart openers, side bends, hip openers, and more.
Philosophy, meaning the open-minded and open-hearted interpretation of the yoga sutras to guide the mind and body back to the soul. We will be studying from one of the best resources for the modern-day yogi, seeking wisdom to live a wholesome, balanced, and free life.
Pranayama, Meditation, and Mantra will be woven into the training to help you establish a practice of self-inquiry in order to release mental, emotional, or energetic patterns that no longer serve you.
INTEGRATE: Embody, Repeat, Review
Practice: Throughout the course, you will be learning and integrating through the embodiment, repetition, and review of each topic within the training.
Anatomy will be embodied rather than intellectualized. You will be given practices that help you feel the sensations of each muscle and joint action and simultaneously hear the anatomical names. Your brain will more easily remember the name when it is paired with a sensational experience in your body. This is key to integrating knowledge as wisdom.
Philosophy will be discussed, then woven into your yoga, meditation, and pranayama practices to give it purpose and direct application. This means you won't just be learning nice ideas but will integrate them by putting them into action.
Teaching Techniques are implemented from Day 1, which will allow for a layered, step-by-step, repetitive development of skill sets over the course of the training.
Key Point Reviews: Each section of this training contains Key Point Reviews, which include questions to help you reflect on and fully solidify the information in your body, heart, and mind.
TEACH: How you will share this with others
Simplicity: Teaching is simple when you realize all you are doing is verbally communicating what you already know and have integrated into your practice. We will start the process with short and simple verbal cues like "Inhale, reach your arms up" and "Exhale, forward fold." Once you can guide a simple sun salutation, then we will move on and learn more transitions like "Step your right foot forward, press down, and rise up to high lunge." Quickly, you will feel comfortable leading each section of a yoga class.
Sequencing: First you will be given a sequence, one segment at a time. Once you are comfortable leading the sequence, you will learn how to create your own, following a simple structure that allows you room for creativity while resting upon a solid foundation that you have already built. You will learn how to intelligently sequence from the understanding of anatomy that you gain throughout this training.
Elements of Voice: Whether teaching online or in person, the quality of your voice is your greatest tool to communicate. This training introduces the foundations of "Elements of Voice" created by Matt Giordano as a methodology for yoga teachers to access authenticity while providing a profoundly transformative experience for their students. From years of studying music professionally, Matt has taken that influence in combination with his 12+ years of teaching experience and distilled down the essential techniques to make it easy for you to establish the professionalism that would otherwise take a lifetime of teaching experience to attain.
Adjustments will be a part of this training for the purpose of understanding the biomechanics of each posture. Self-adjustments will also be provided, which will not only support your own practice but give you a way of providing adjustments in both the online yoga context and in person when physical touch is not welcomed or not permitted.
Visual Demonstration: Learn how to provide 3 forms of visual demonstration to help visual learners understand proper biomechanics or to apply a specific technique for a posture or transition.
Posture Analysis: First you will learn postural techniques and biomechanics and integrate them into your yoga practice through postural breakdowns provided by Matt. This includes common misalignments, muscle re-patterning, how to avoid common injuries, and how to transition in and out of the posture efficiently. You will learn exactly how to gain optimal access to each posture. As a result of integrating the knowledge into your practice, you will be fully prepared to share the basics of each posture within your teaching. Your eye will develop a keen ability to see potentially dangerous or inefficient alignment, lack of muscle engagement, or muscle patterns that might lead to discomfort on or off the mat.
GO AT YOUR OWN PACE
Flexible Schedule, With Accountability
Go At Your Own Pace: Recommended Timeline
Going at your own pace allows you to live your life while pursuing your education. You get to create your own schedule and practice, learn, and study at your convenience rather than having to give up your nights and weekends. The challenge of this format is accountability and motivation — it can be easy to lose focus. This training will hold your attention and keep you focused, motivated and accountable in multiple ways.
Private Group: There is a private social media group where we will all connect for questions and discussion. I (Matt) will personally be there daily to answer questions that come up. In many ways this becomes our online classroom, yet you have the convenience of being there at times that work for you.
Certified Mentor: You will be assigned a Certified Chromatic Mentor who will be there to give you extra support and provide feedback for your development in your practice and teaching. Your mentor will be in direct communication with you throughout the training. Your mentor will be assigned to you for 5 months, and you will likely complete the course prior to that timeline. In the event that you do not complete the course in that timeline you can still certify so long as you submit your final teaching exam and complete the course. You can extend your mentorship for a small fee upon discussion with Matt and your mentor. 
Zoom Calls: I will host a live Zoom meeting once a month to foster community, support you with anything you may be finding challenging, and clarify anything that may be unclear. Most importantly, these meetings cultivate rich conversations that excite, motivate, and inspire you to dig deeper into your training and practice.
Small Group: You will have a small group of trainees whom you will be connected with through your mentor. Between your small group and our private Facebook group, you will have the oportunity to create long-lasting, meaningful connections of support.
Quizzes & Video Submission: Most teacher trainings ask you to teach a class at the end of the training and take a written test, and more often than not, it's the first time students will have taught and the first time answering those questions. This format doesn't work! I know because I taught it this way in the beginning of my teacher-training career. There are two challenges of in-person trainings: not having enough time to provide each student ample teaching practice along the way, and not having the ability to ask students to recall their knowledge throughout the course. The MAJOR advantage of an online training is that you will get the appropriate teaching-practice time, and you will be quizzed throughout the whole course. By the end of the training, you will have already answered ALL the questions on the quiz, and you will get to see how much more you know from the start. Your final class submission will not be the first — you will have submitted multiple teaching videos along the way, receiving personalized feedback as you go, so you are fully prepared and confident by the final class.
Book: Tantra of The Yoga Sutras by Alan Finger
Book: The Key Muscles of Yoga by Dr. Ray Long
Props: Yoga mat, 2 yoga blocks, 1-2 yoga blankets if possible
A Gmail and Facebook account (can be private or under a different name if privacy is preferred). Assistance will be provided if you need help setting these up.
Your smart phone with a working camera, or else a video camera
A stand for your smart phone or camera
Internet — this training is online, so you will need basic internet to view, download, and upload materials.
Common Questions:
Is this Yoga Alliance Certified?
YES! If you wish to submit your certificate to Yoga Alliance, you will have the opportunity to do so upon completion, you will recieve a 200 hour certificate.
How long do I get the support of a Mentor?

You get 6 months of Mentorship included in the sign up price
Can I extend my mentorship?
Yes, you can extend your mentorship for 4 months. The extension fee is subject to change, however the current cost is $200 USD.
What if I Missed the Start Date?
If you miss a start date you can still sign up now and begin your course, and you will be enrolled in the next group. This will guarantee you a spot during the next enrollment period which occurs every other month.
I Don't Want to Teach, can I still take this?
Yes, you may take this in order to deepen your practice and understanding of your body, mind, and soul. You will still be expected to learn the teaching skill sets and practice them — this is part of the necessary integration of knowledge and will provide you with the necessary clarity for the evolution of your practice. Should you not wish not to certify, you will not be required to submit your final video or take the test.
Do I need an advanced practice to take this?
No, you may come in with any experience so long as you come with an open mind to learning. This course will help you to advance your practice, but complex postures are not the goal.
Can I take this course if I am already a teacher?
Yes, as a certified teacher, you may find many benefits in refining your understanding of the postures, sequencing, and verbal delivery and in integrating yoga philosophy into your practice. This will also support you if you are looking to develop a training of your own.
How is this course delivered? What is the digital format?
This is delivered in a typical online course style, which you would find on websites like Teachable, Udemy, or Coursera. Each Section (day) consists of Lessons. Each Lesson will have videos for you to watch, written accompaniment, and a Key Points Review, which is designed as a quiz in the course software. You will also receive a digital manual to accompany your online course.
Do I have access to all classes on theyogimatt.com?
During the training, select online classes and workshops will be provided for you within the course. You will not have access to them outside the course, but you will be able to view them within the course itself and re-practice them should you choose. If you would like to purchase these products at any time before the completion of your training (January 1, 2022), you will be provided a discount code upon request.
Can I connect to other trainees?
Yes, there will be a private Facebook group for anyone taking the online training. Here you may submit questions, share victories and videos, and connect with other yogis on the path.
Are there payment plan options?
Yes, you may choose a 1-time payment, or divide the payments into 3 parts and pay monthly. Should you require an extended payment plan, this can be arranged up to 24 months. The certificate will be granted once the total tuition is paid.
Is there a test?
Should you desire to be certified, you will be required to submit both a video of you teaching and a written sequence for review. There will be a written (digital) test for which you will have a review sheet to study from prior to taking the test. The course prepares you appropriately so that passing the test is the inevitable result of your dedication.
Why do I need a smartphone or camera and a Gmail account?
Throughout the training and for the final, you will be submitting videos of your practice teaching so it can be reviewed. This will require a phone or video camera. You will need to upload these videos to a YouTube channel that you will create by having a Gmail account (Google). If Google does not exist in your country, then we will use the equivalent.
Can I be refunded if I do not like the course?
No, sorry. This is not a trial course, experiment, or marketing gimmick. This is for yogis who are dedicated to the path of learning, self-reflection, and self-growth. It is recommended that you have practiced with Matt either online or in person prior to signing up, so you understand the intention behind the course.
Is this course refundable?
Due to the nature and depth of this content, which has been refined over the course of 10 years, this training is non-refundable in order to protect the intellectual property of the Matt Giordano School of Yoga. Should you have financial issues come up, extended payment plans will be available. Should you have physical issues arise, extended course access will be provided on a case-by-case basis.
What will I be able to teach?
Upon completion of the training, you will be certified to teach various forms of Hatha and Vinyasa public and private classes. With further experience, you may wish to use your certification to teach workshops and retreats. We recommend at least 1 year of teaching prior to offering these more intensive experiences.
Will I learn how to heal injuries?
Yoga teachers are not certified to diagnose or heal physical injuries. That said, you will accumulate appropriate knowledge for injury prevention and management, which may promote or support the healing process of basic injuries. Learning to work with students who have injuries will be a part of this course. The posture breakdown videos will include "injury management" and "common muscular patterns" to build your intellectual understanding of the body and build your confidence to work with a wide range of bodies.
Course Start Date: After sign-up, you will be free to begin.
Missed the Start Date: If you miss a start date you can still sign up now and begin your course, and you will be enrolled in the next group. This will guarantee you a spot during the next enrollment period which occurs every other month.
Location: Theyogimatt.com (online course) from the comfort of your home
Books: Please order your books as soon as you register. See Required Materials.
Yoga Alliance: This course is internationally Yoga Alliance recognized, and you will have the opportunity to sign up with them afterwards should you choose.
Payment Plan
Below you will have the choice between a 1-time payment and a payment plan. Payment plans at this time are interest free and with no additional fees, due to the financial challenges around the world. If you need further support, you can request an extended payment plan of up to 24 months.
Certification Upon Completion of Tuition
You will receive your certification upon your final payment (and completion of all course requirements).
Extended Payment Plans
We want this to be accessible to you. Should you require smaller payments over the course of 6 or 9 months, this can be arranged on a case-by-case basis. Please inquire.
Currency
The tuition is in USD, and your credit card company will take care of the conversion for you. You do not need to do anything but submit the same way you would on any other website.
No Credit Card?
PayPal is an option for those without credit cards. Other options may be available upon request.
Cost
Please see pricing chart below for current cost.
Can I be refunded if I do not like the course?
No, sorry this is not a trial course, experiment, or marketing gimmick. This is for yogis who are dedicated to the path of learning, self-reflection, and self-growth. It is recommended that you have practiced with Matt either online or in person prior to signing up, so you understand the intention behind the course.
Is this course refundable?
Due to the nature and depth of this content, which has been refined over the course of 10 years, this training is non-refundable in order to protect the intellectual property of the Matt Giordano School of Yoga. Should you have financial issues come up, extended payment plans will be available. Should you have physical issues arise, extended course access will be provided on a case-by-case basis.
Payment Plan Notice:
Should you choose a payment plan you are agreeing to pay the full amount of the training, and stick to your commitment of payments for the full duration. Upon financial struggles you may request to pause payments for a set period of time. 
This training is Yoga Alliance Certified under the Matt Giordano School of Yoga.
This course is recognized by the Yoga Alliance, and you will have the opportunity to register with them as a certified 200-hour registered yoga teacher (RYT 200).
What is Yoga Alliance (YA)?
In my own words, not theirs, YA is an organization that works to keep quality control of yoga. Mostly they make sure yoga schools like mine have a curriculum that adheres to what they consider to be important.
Do I need Yoga Alliance?
This really depends. If you don't know what it is, then you likely don't need to be a part of it. In the US, you may be required by gyms and yoga studios to be with YA. If you plan to purchase liability insurance, you may want to check with insurance companies in your country to see what their requirements are.
Is there licensing for yoga?
No, yoga is recognized as group fitness around most of the world, so there is no official licensing the way there is, for example, with massage. Each country differs, so it would be good to check if your country has any licensing.
WHEN CAN I START?
The next 200 Hour Teacher Training begins in the November 5, 2022, after sign up you can begin your course immediately, and you will be assigned your mentor at the next start date. You will be have full access to the course and will be able to proceed. Signing up now guarantees your spot for the spring and allows your to get a head start on the training which will maximize your time with your mentor. Sign up today!
NOTE: SIGN UP TODAY TO TAKE ADVANTAGE OF EARLY BIRD PRICING!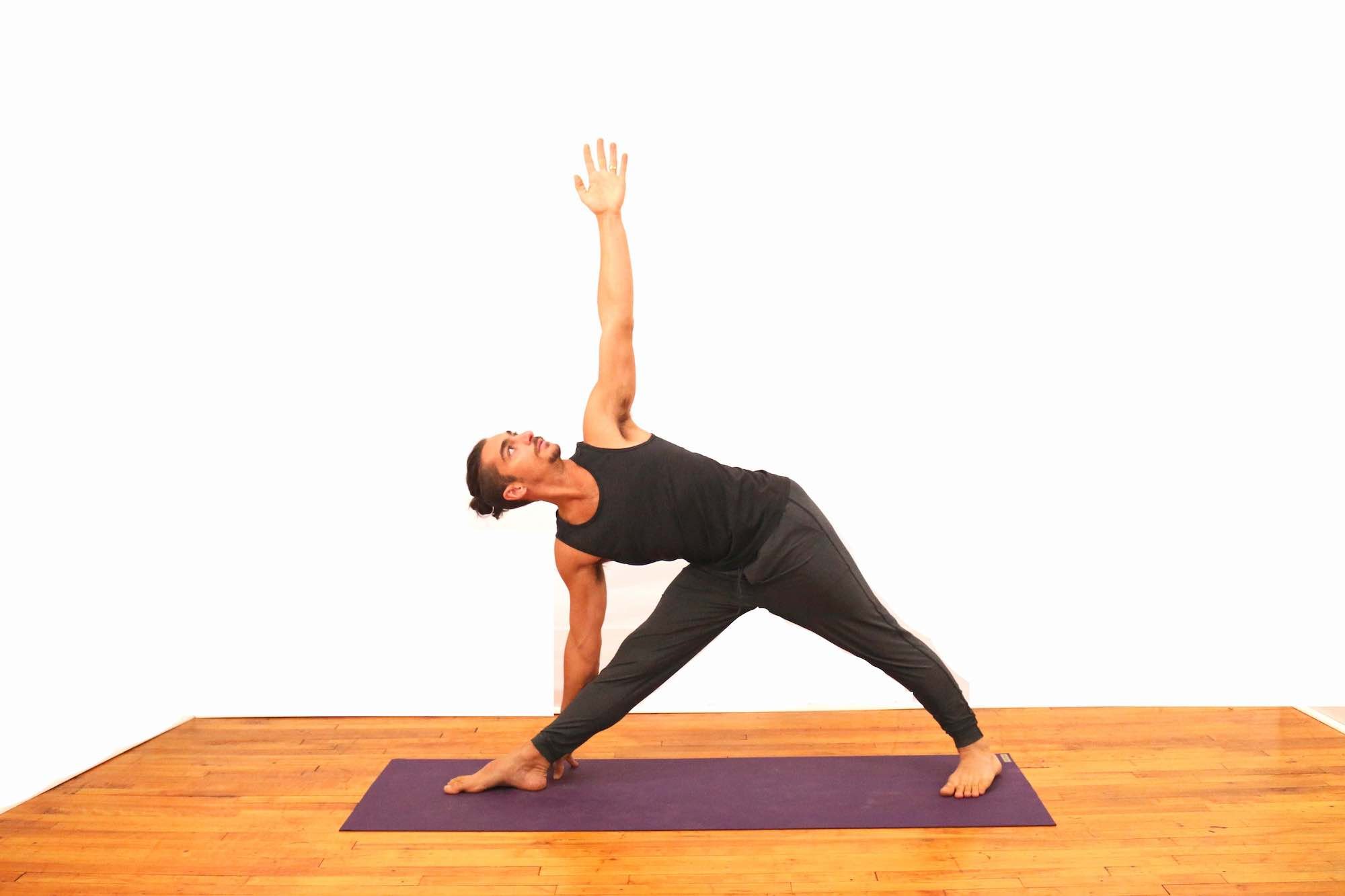 NOT A SALES GIMMICK
Since COVID-19 began, many 200 hour online trainings have popped up around the world, and you will for sure be able to find less expensive trainings. This training, however, is not a sales gimmick; it is not designed to get the maximum number of people and turn over as many teachers as possible. If you have arrived here, it wasn't due to a sales pitch or crafty advertising but more likely because you were attracted to the content and the quality of what is being offered. Students of the 200 Hour Online Training agree that this training far exceeds expectations of what you would get out of a teacher training. I (Matt) have personally poured my years of experience teaching yoga trainings around the world, my heartfelt creativity to maximize learning potential, and my love of this practice into this 200 Hour Training. What you will get from this training is not just a certificate that allows you to teach but an experience that will transform your life, build your confidence, sharpen your skills, and provide you with an education that harnesses your highest potential in your practice and as a teacher.
Sample Course Layout
Laying the Foundation: Day 1
Laying the Foundation: Day 2
Tuition: $3800
EARLY BIRD PRICE (ends October 15th): $2700
NO-INTEREST PAYMENT PLANS OF ANY DURATION AVAILABLE UP TO 24 MONTHS
3-Month Payment Plan
POPULAR CHOICE
GET IN TOUCH OR BOOK A CALL