Online workshops, trainings & much more
FEATURED
LIVE STREAM CLASS PACK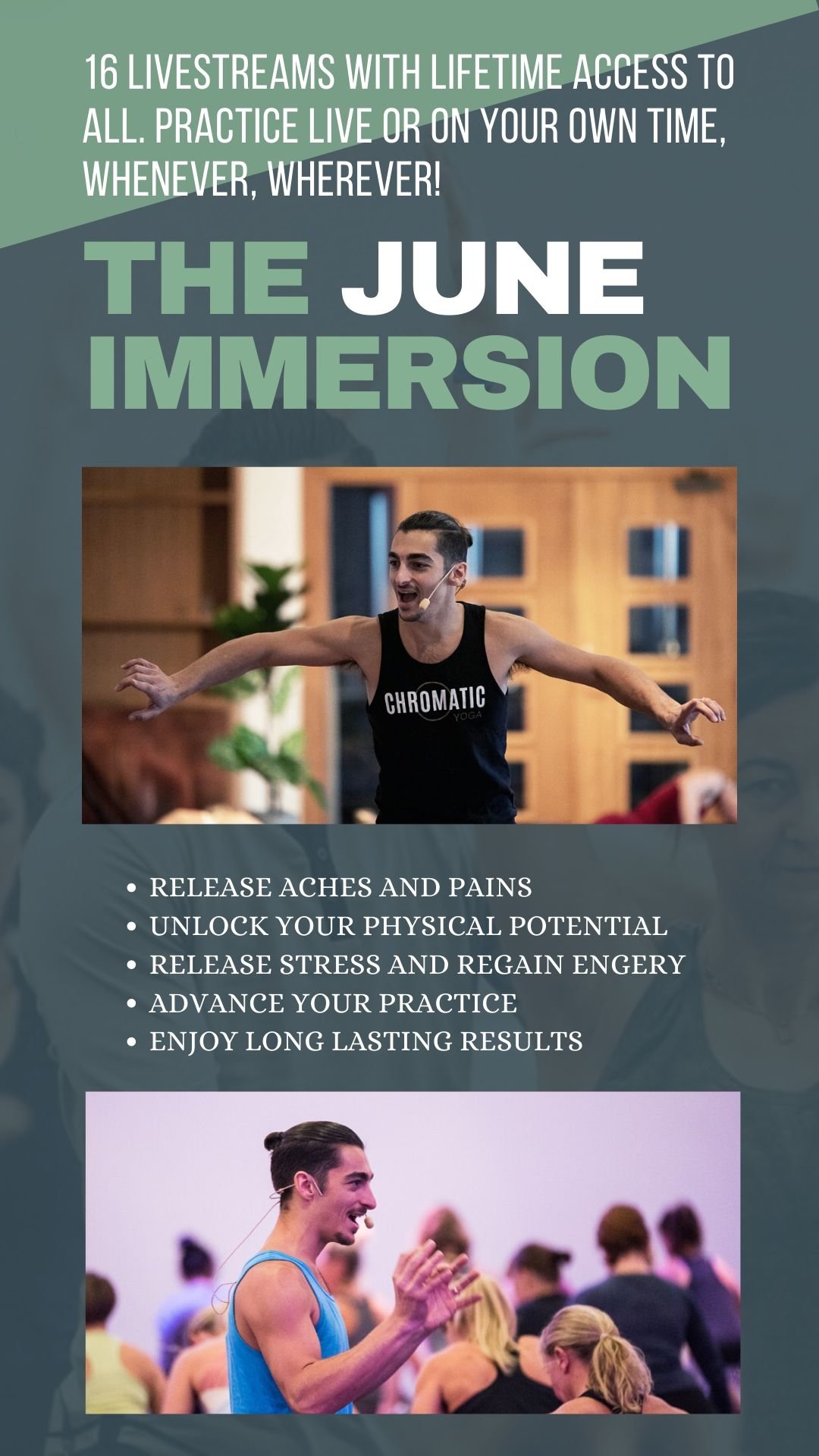 JUNE LIVE IMMERSION
GET LIFETIME ACCESS TO ALL CLASSES!
12 All Levels Livestreams (LIFETIME ACCESS)

4 Live Guided Meditations

Lifetime Unlimited Access to All

SALE: 1 Time Payment of $98

3 Live Yoga + 1 Meditation & Breath work Classes Per Week

Freedom of Flexibility: Watch on your time or live

Weekly Schedule Monday, Tuesday, Thursday and Saturday 's at 12p EST

Exclusive Community building facebook group – your questions get answered!

Release nagging aches and pains

Reduce stress levels

Mindfully advance your practice with masterful techniques

FIRST 50 REGISTERED STUDENTS WILL Save $182 
THE LIVE IMMERSION EXPERIENCE
Are you interested in developing your practice, and taking it to the next level? Do you want learn the techniques that maximize your potential in advancing your practice while minimizing risk of injury? This immersion is for you. Take a deep dive into the heart of yoga both body and mind. With 12 Live Yoga Practice, 4 Live Meditations, 2 Live group Zoom Calls, and a facebook group to get all your questions answered, this immersion is sure to meet your expectations and go well beyond. Can't practice at the live times? NO Problem, you get lifetime, anytime, anywhere access. After the class goes live, you will be able to tune in and watch as much as you would like! 
WHAT STUDENTS SAY ABOUT THE LIVE IMMERISONS
Matt's classes are phenomenal- if you ever have the ability to practice with him, make use of it!! He has a very unique talent of combining anatomy, yoga philosophy and his own perspective into a super intense package of knowledge which is fun AND easy to understand. I enjoyed the April immersion a lot as it was a great way of deepening my own practice and broadening my horizon, especially as the lifetime access allows you to take classes
as often as you want- trust me, you will want to take them again! I cant wait for next month's classes and highly recommend everyone to take the May pass and joining in on the journey.
Matt's April pass was a journey. It was more than just the physical exploration of my practice but also helped me explore my spiritual practice. It was very nice to have a consistent practice during this time of uncertainty. If you are looking for a practice to ground yourself I would highly recommend exploring the Live Immersion of the Month.
Covid_19 bought Matt into my home and my yoga practice. This last month I have learn't so much it has deepened my practice and my understanding of the anatomy & biomechanics and how we use both in every asana we practice. He has also helped in my teaching, ie asking my students to think about the foot as a tripod "big toe, pinkie toe, heel " I never imagined I would learn so much from the immersion.
REGISTER NOW AND SAVE!
Reserve your spot, Be one of the first 50 students to sign up and you will save $200!
PAST live stream Packages
Livestream classes on theyogimatt.com are sold in 1 month packages: this allows for the entire month to have a dedicated focus, layering different postures and themes throughout the experience. Below you will see the focus for the month, but there is much much more inside the package than just one peak posture or theme.
EVERY package includes 12 yoga classes with 12 peak postures, 12 themes, 4 meditations, and endless techniques to serve ALL LEVELS of practitioners, and help everyone advance their practice and skill set on and off the mat.
The one exception is the March Immersion has 6 yoga classes and 2 meditations - this makes for a great starter pack for those that are new to theyogimatt.com!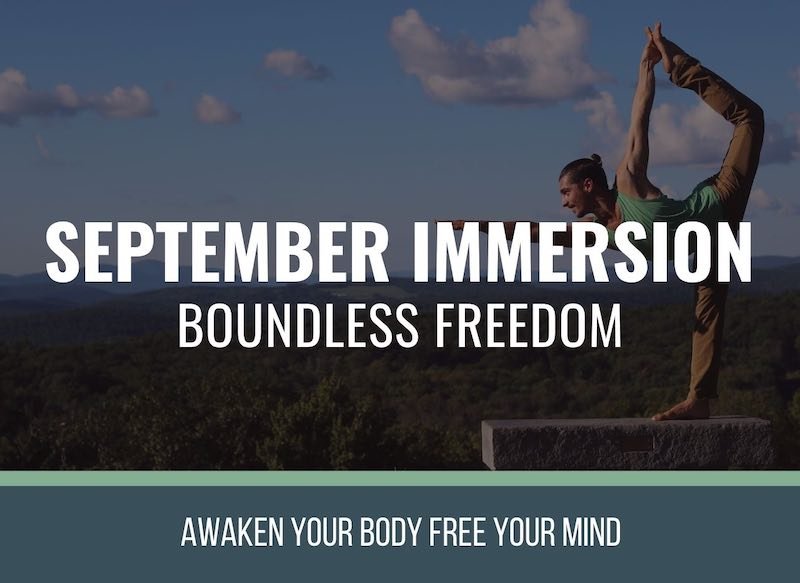 boundless freedom
12 YOGA CLASSES
SHOULDER BIOMECHANICS
TANTRIK YOGA TEACHINGS
4 POST CLASS MEDITATIONS
12 PEAK POSTURES
SALE Price:$98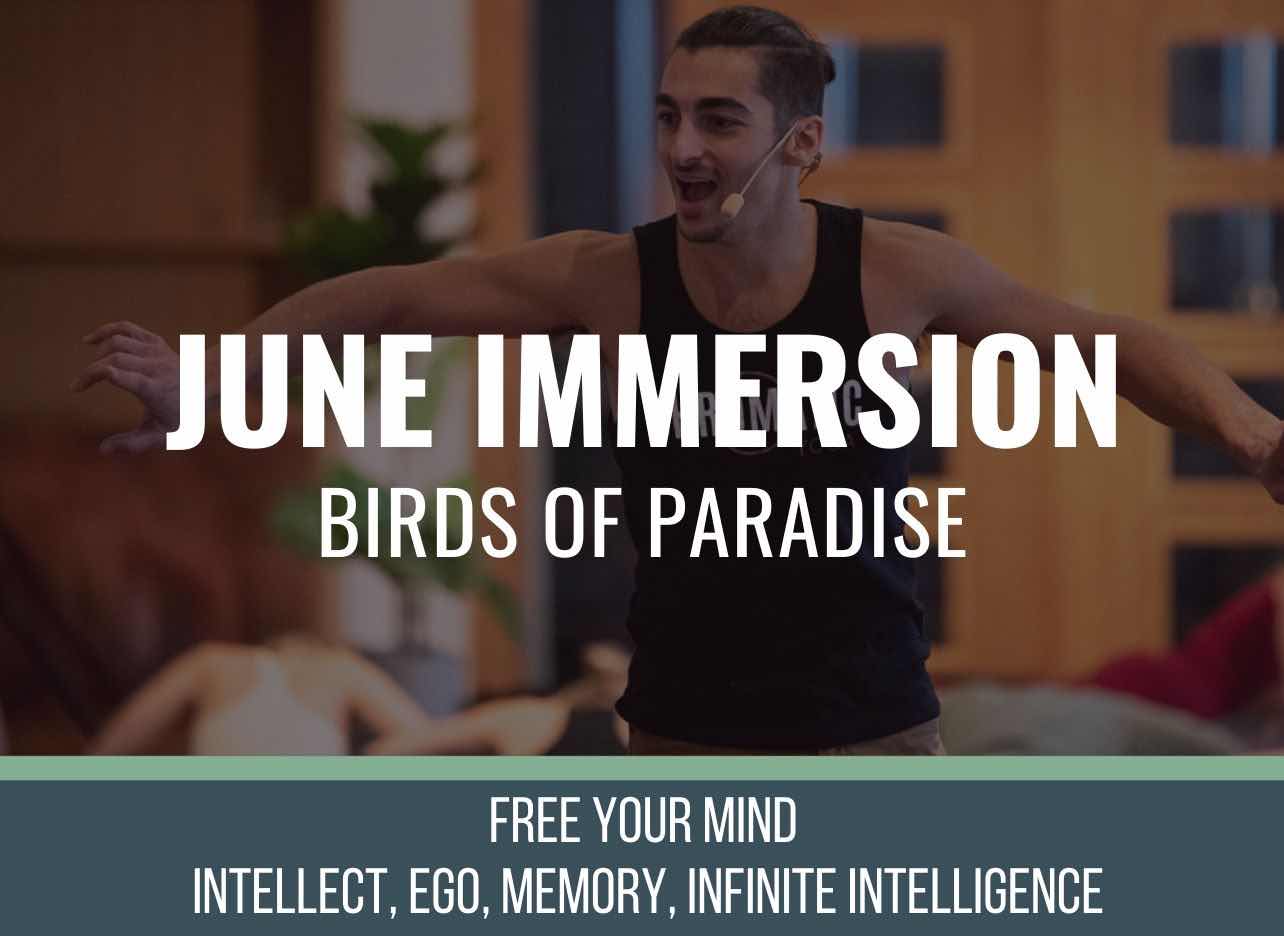 BIRDS OF PARADISE
12 YOGA CLASSES
4 GUIDED MEDITATIONS
LIVETIME ACCCESS TO ALL
12 PEAK POSTURES
12 YOGA SUTRA THEMES
SALE Price:$98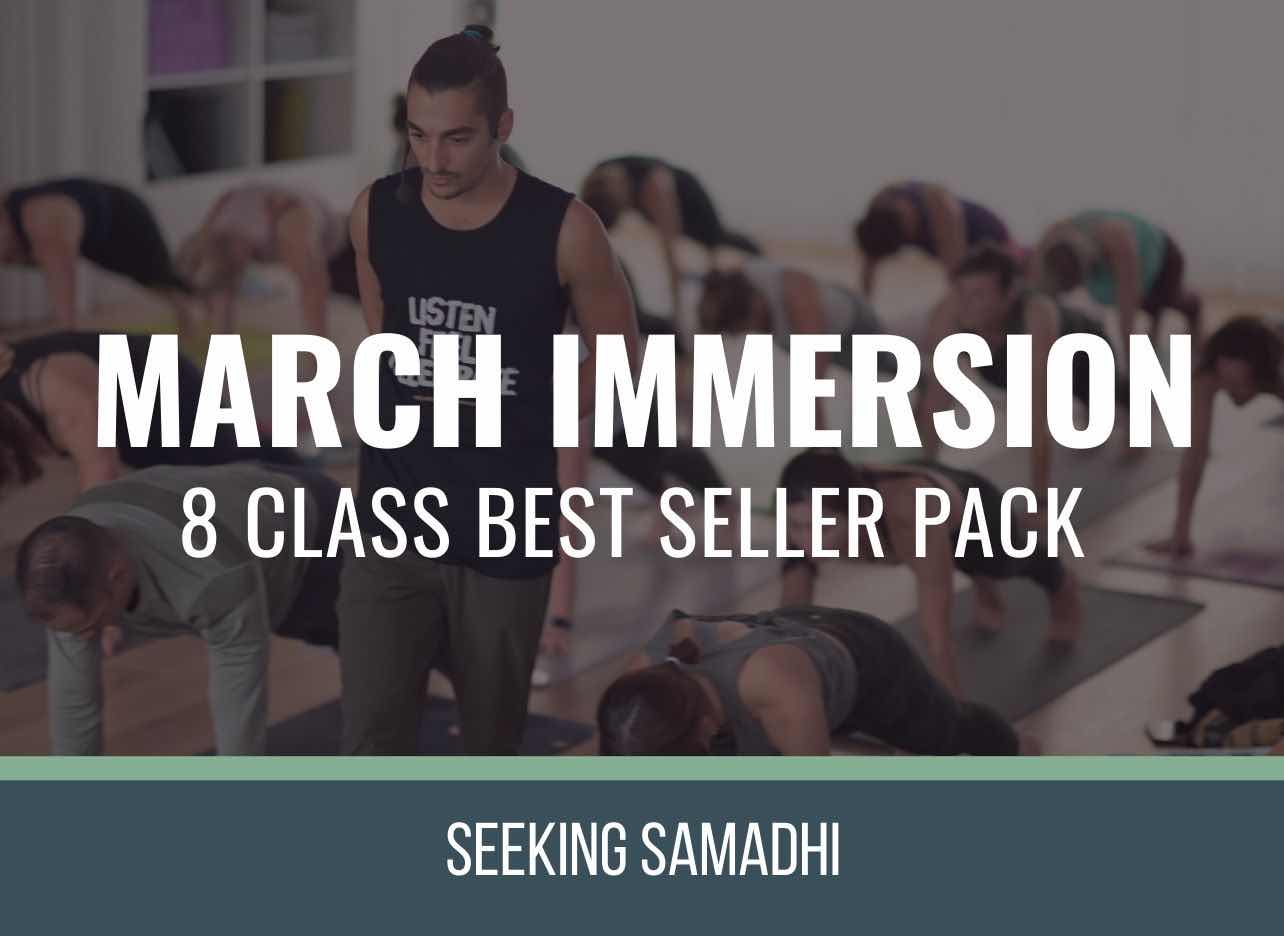 BEST STARTER PACKAGE
6 YOGA CLASSES
2 GUIDED MEDITATIONS
LIVETIME ACCCESS TO ALL
6 PEAK POSTURES
6 YOGA SUTRA THEMES
SALE Price:$78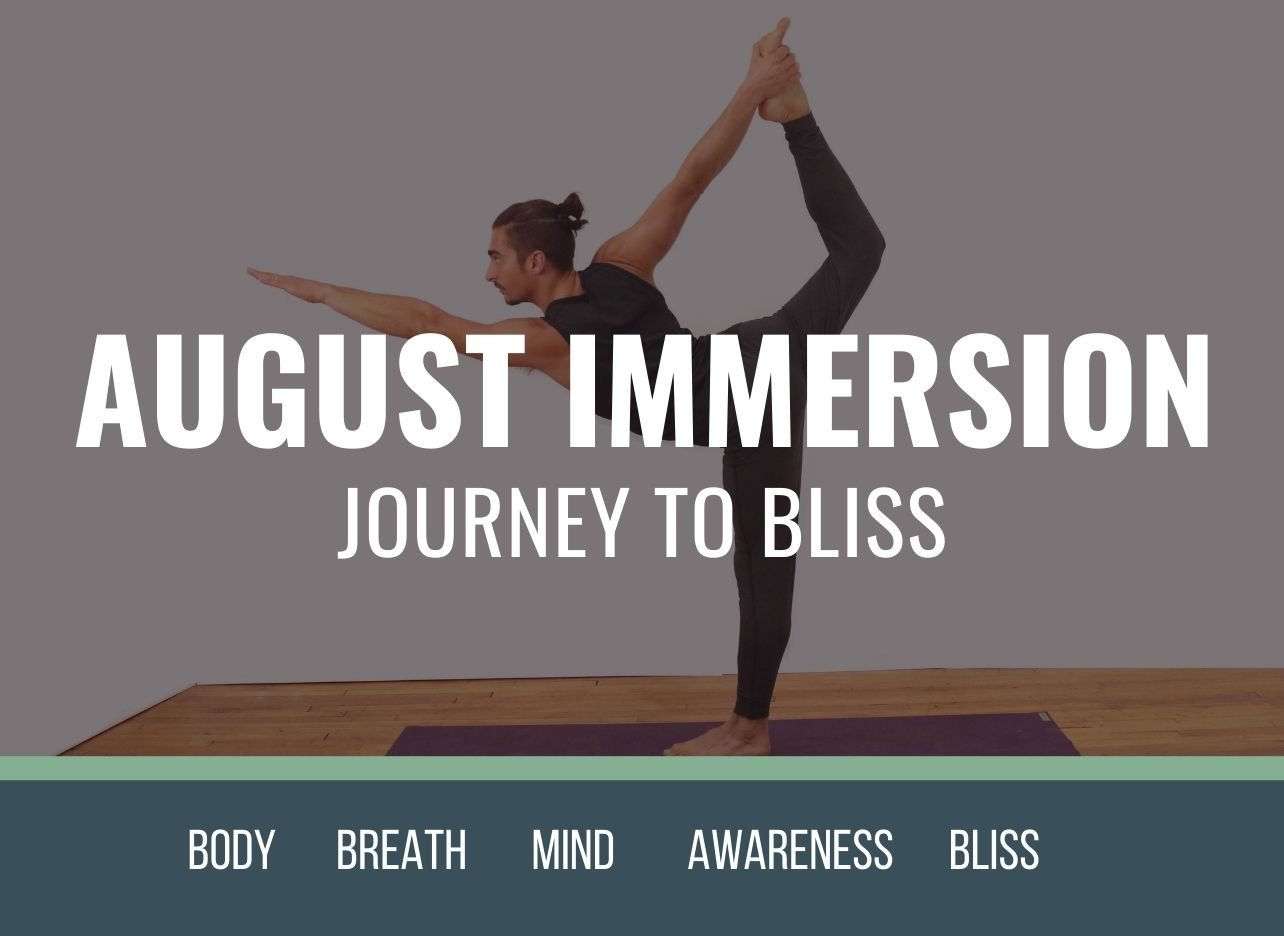 JOURNEY TO BLISS
12 YOGA CLASSES
4 GUIDED MEDITATIONS
LIVETIME ACCCESS TO ALL
12 PEAK POSTURES
12 YOGA SUTRA THEMES
SALE Price:$98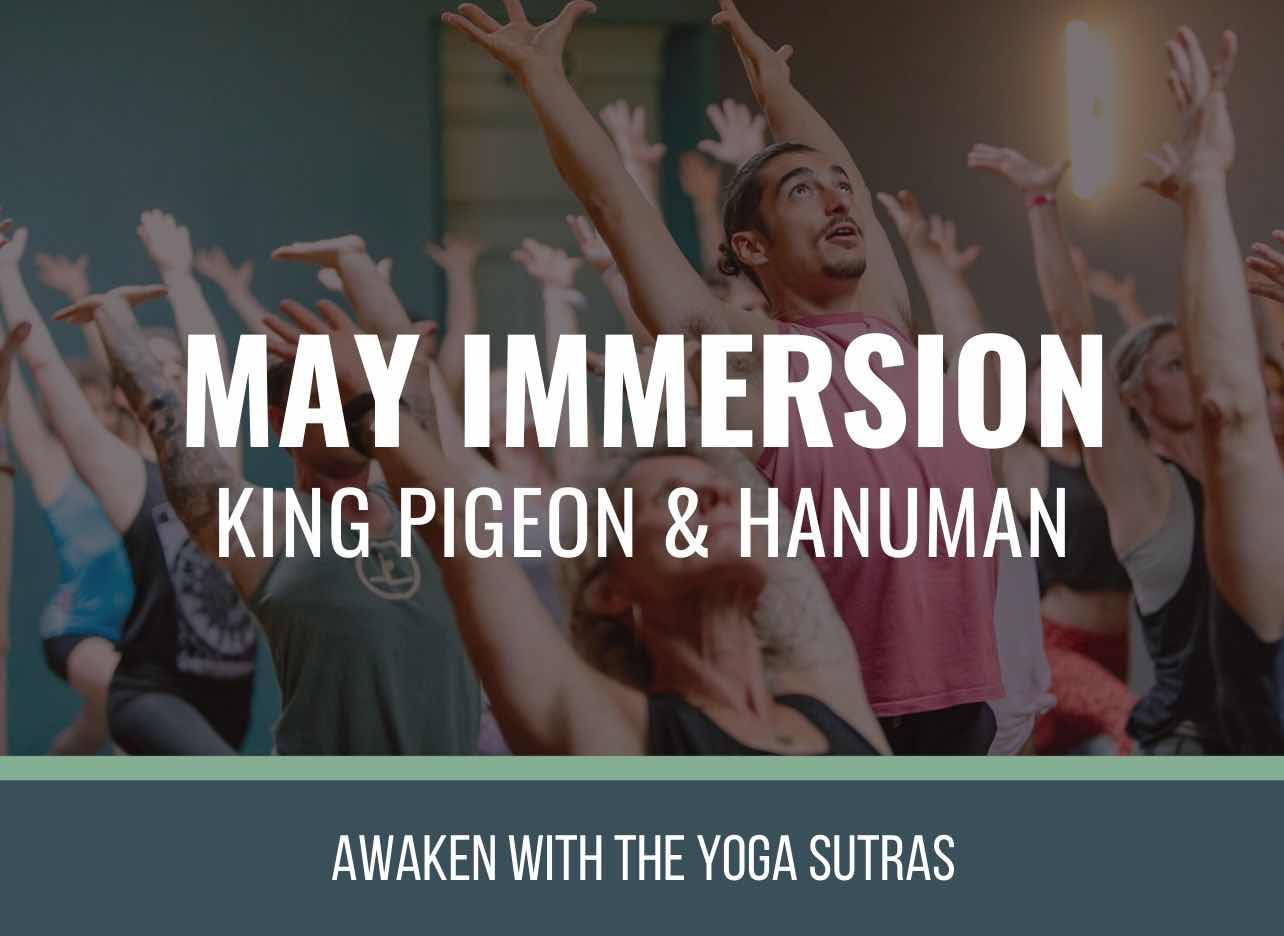 KING PIGEON & HANUMAN
12 YOGA CLASSES
4 GUIDED MEDITATIONS
LIVETIME ACCCESS TO ALL
12 PEAK POSTURES
12 YOGA SUTRA THEMES
SALE Price:$98
SINGLE CLASS LIVESTREAMS
New to theyogimatt.com and not sure where to start? While the livestream packages "immersions" will give you the most classes for the least amount of money, the single class options are great if you only want to try one class to see if you like Matt's teaching style. Each class is approximately 1 hour and 15 minutes. You have unlimited, and lifetime access to all classes below.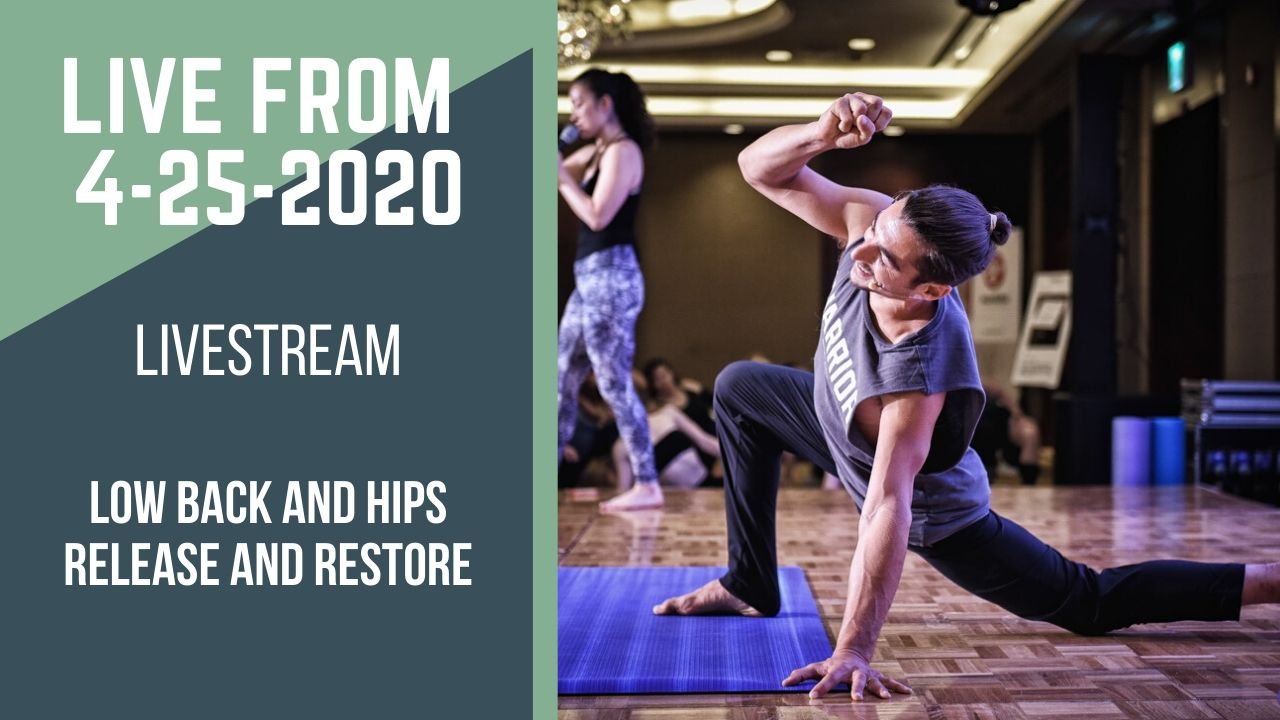 Low Back Release and Restore
Live Stream 4-25-2020
Target Stretch: Abdominals, Quads and Hip Flexors
Physical Focus: Transverse
Theme: Soucha
Length: 75 Minutes
Inluded in April Class Pack
SALE Price: $18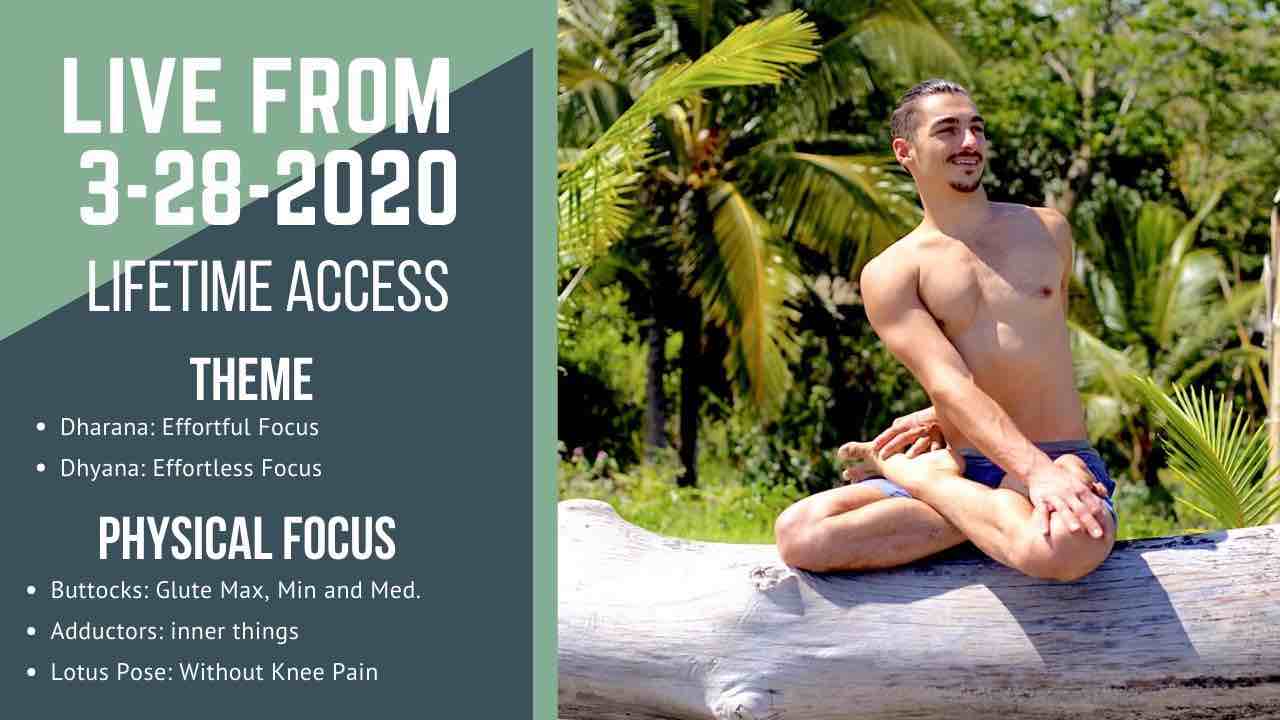 HALF LOTUS POSE
Live stream 3-28-20
Peak Pose:
Half Lotus
Target Stretch:
 Buttocks, I.T Band, Adductors
Physical Focus:
 Abductors
Theme:
 Dharana & Dhyana
Length:
75minutes
SALE Price:
$18
Included in March Pass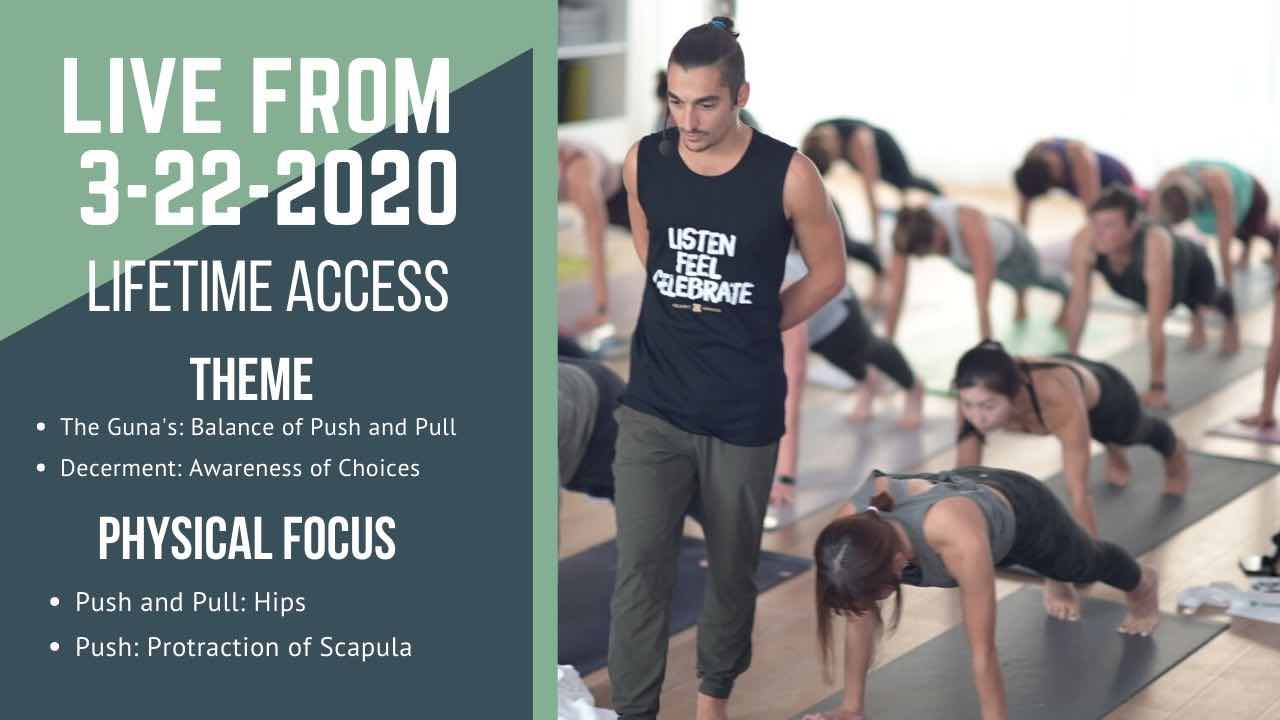 CROW & 1/2 FireFly
Live stream 3-22-20
Peak Pose:
Half Crow Half Firefly, Uttanasana
Target Stretch:
 Hamstrings
Physical Focus:
Serratus Anterior, Adductors & Abductors
Theme:
 The Guna's: Balance of Push and Pull
Length:
75minutes
Included in March Pass
SALE Price:
$18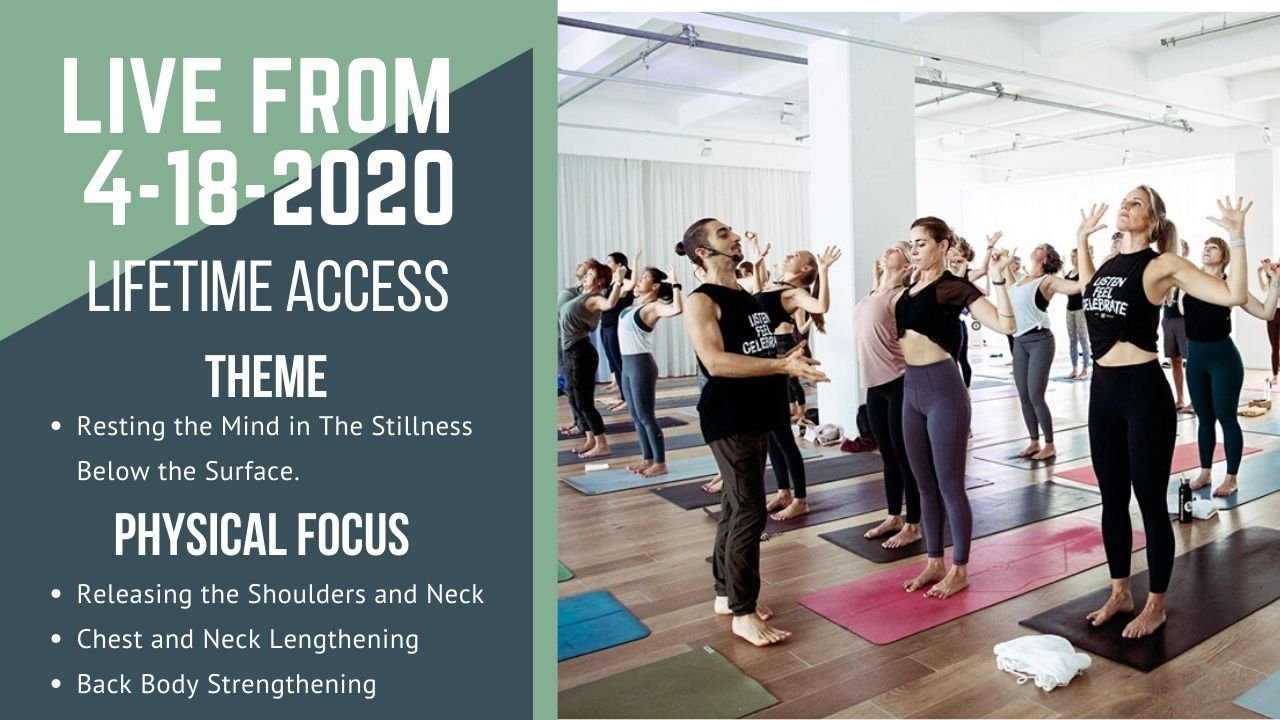 Neck and Shoulders Release
Live Stream 4-18-2020
Target Stretch: Pectorals, biceps and anterior deltoids
Physical Focus: back body
Theme: Resting the mind in stillness
Length: 75 Minutes
Inluded in April Class Pack
SALE Price: $18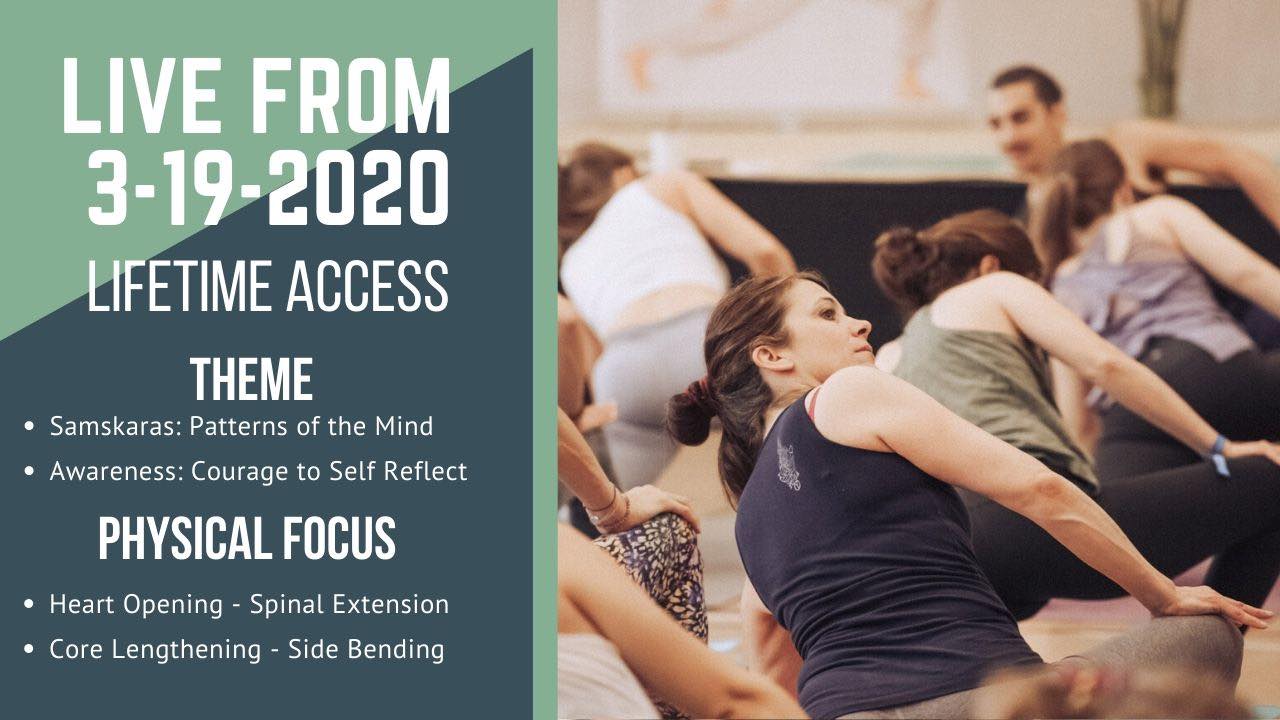 Bow & Wild Thing Pose
Live Stream 3-19-2020
Peak Pose: Bow Pose & Wild Thing
Target Stretch: Outer Abdominals
Physical Focus: Transverse abdominals
Theme: 3 A's Of Burning Samskaras
Length: 75 Minutes
SALE Price: $18
Included in March Pass
*BEST SELLER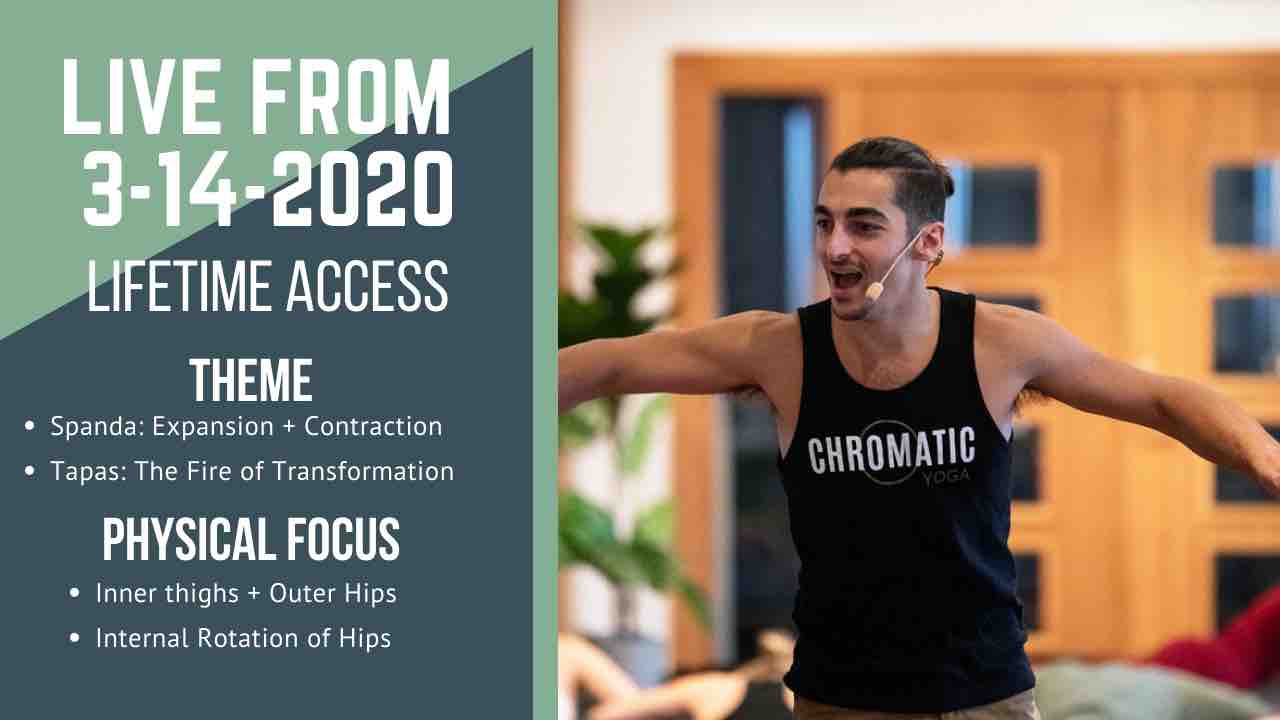 Compass Pose
Live Stream 3-14-2020
Peak Pose: Compass
Target Stretch: Adductors + Hamstrings
Physical Focus: Internal Rotation of Hip
Theme: Spanda + Tapas
Length: 75 Minutes
Included in March Pass
* BEST SELLER*
SALE Price: $18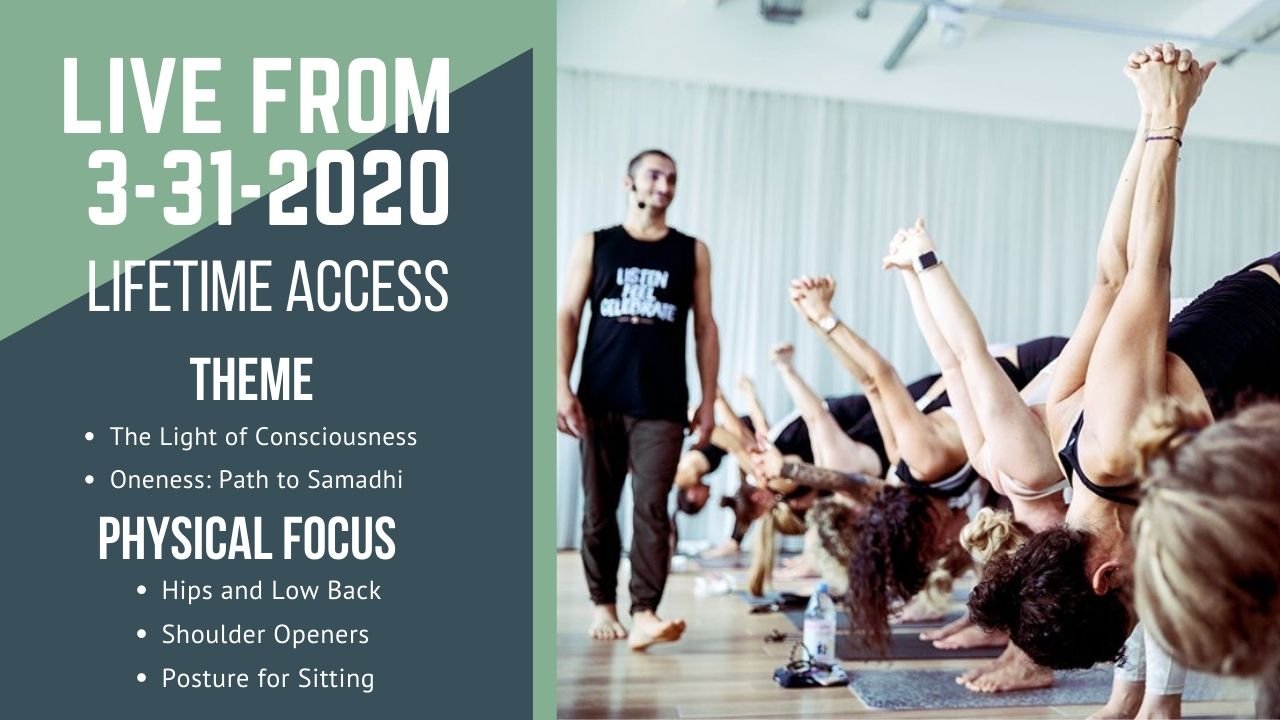 Hips & Low Back For Meditation
Peak Pose: Seated Meditation
Target Stretch: Buttocks, I.T Band, Adductors, hamstrings.
Physical Focus: PNF
Theme: Samadhi
Length: 75minutes
Inluded in March Class Pack
SALE Price:$18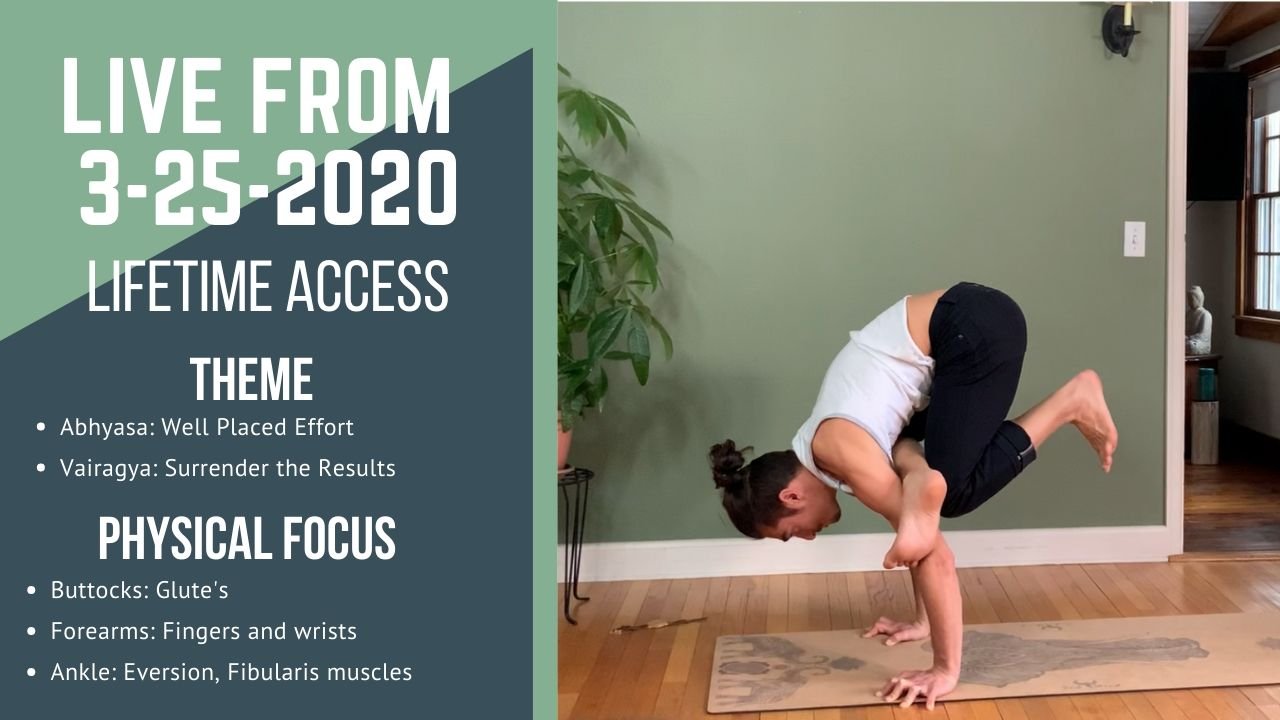 FLYING PIGEON
Live stream 3-25-20
Peak Pose:
Flying Pigeon
Target Stretch:
 Hips
Physical Focus:
 Hip Flexors, Serratus Anterior, Glutes
Theme:
 Abhyasa & Vairagya
Length:
75minutes
Included in March Pass
SALE Price:
$18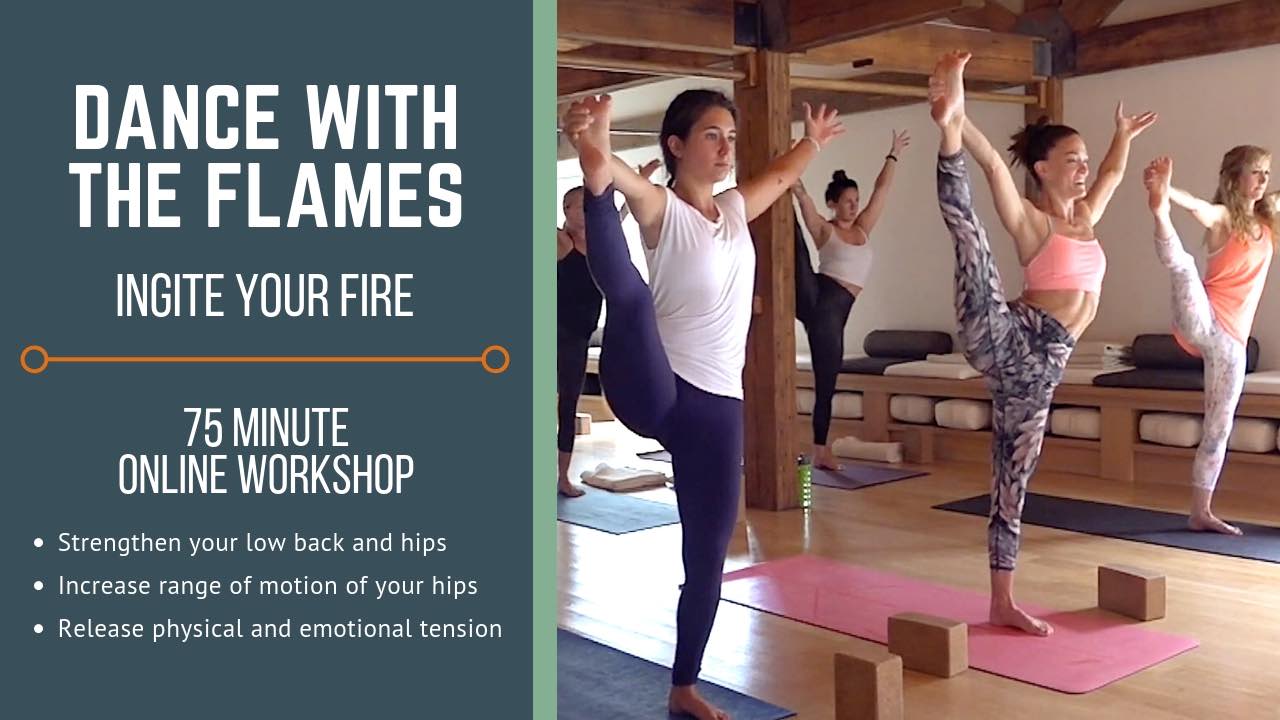 Dance With The Flames
Experience your potential by stepping into your fire. While the asana practice will build your strength, stability and range of motion, the theme will leave you feeling inspired to take big steps in your life.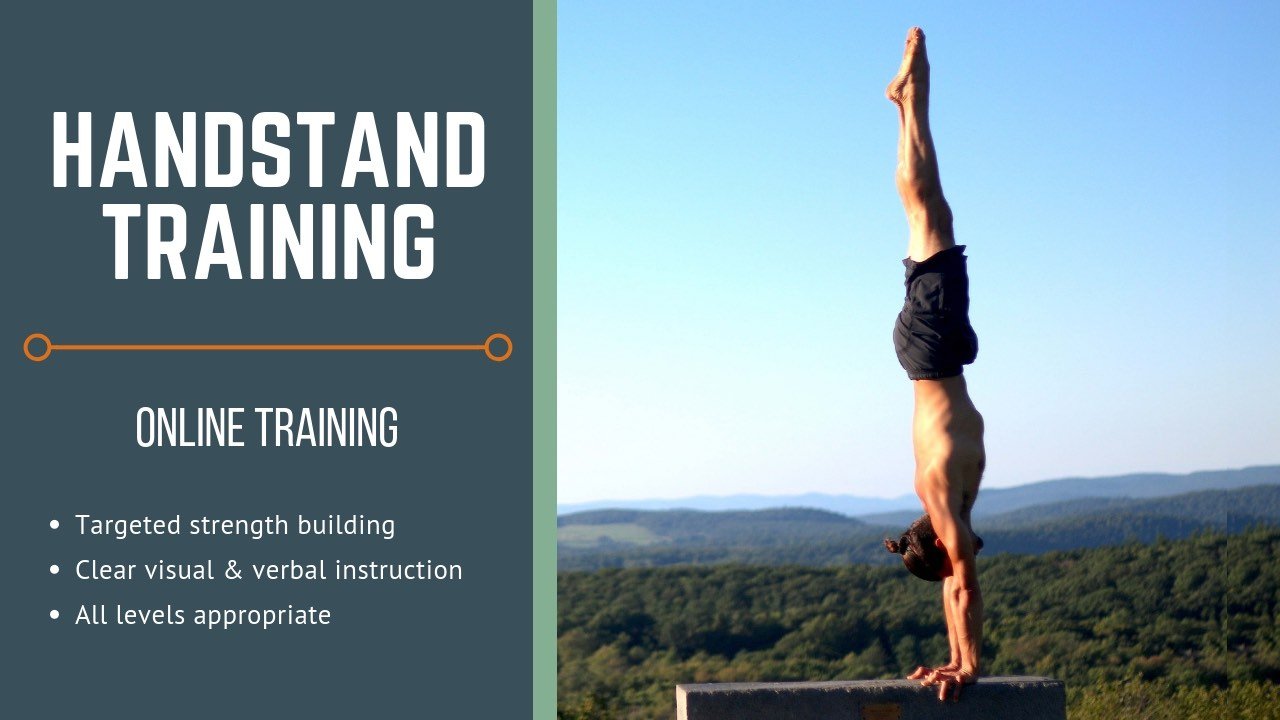 HANDSTAND TRAINING
Learn the techniques that make Handstand fun, easy and accessible! This collection of the top 12 most effective exercises will make you rethink how you approach handstand and what is possible.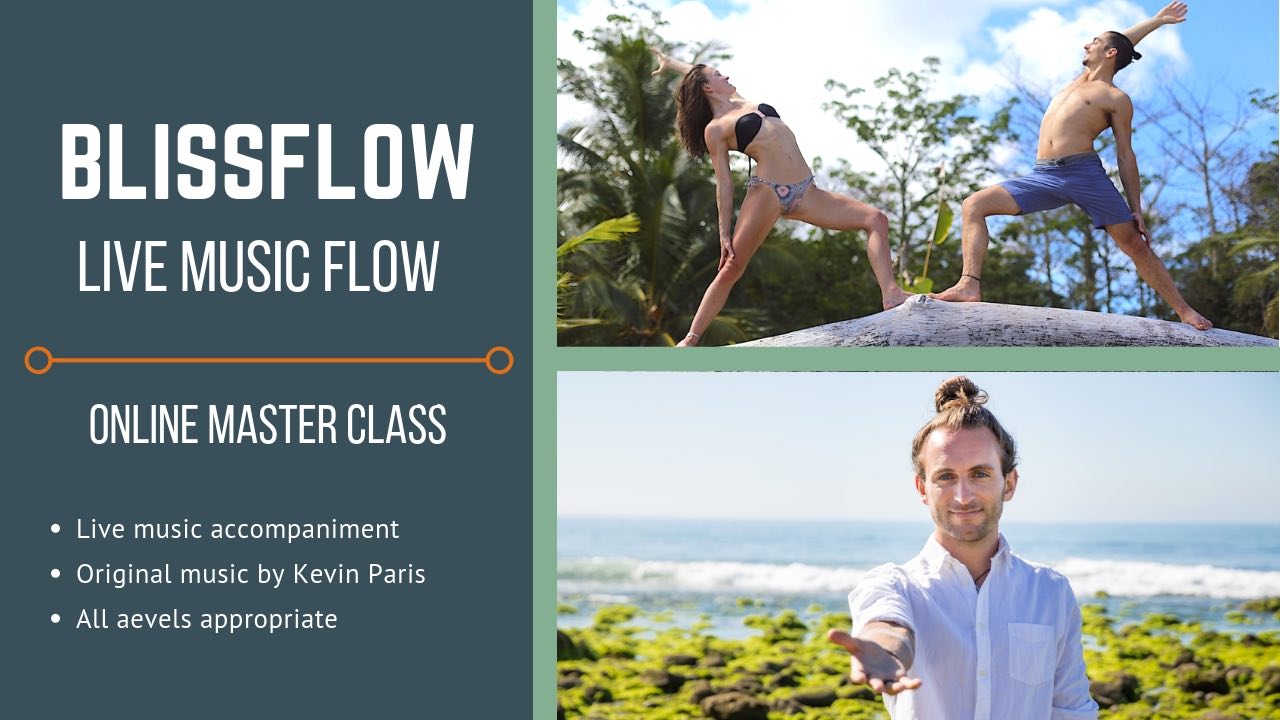 blissflow with Live Music
Enjoy a delightful one hour flow set to the sweet sounds of Kevin Paris playing along. This flow is designed to leave you feeling good for an everyday style practice. If you love live music and yoga this is for you!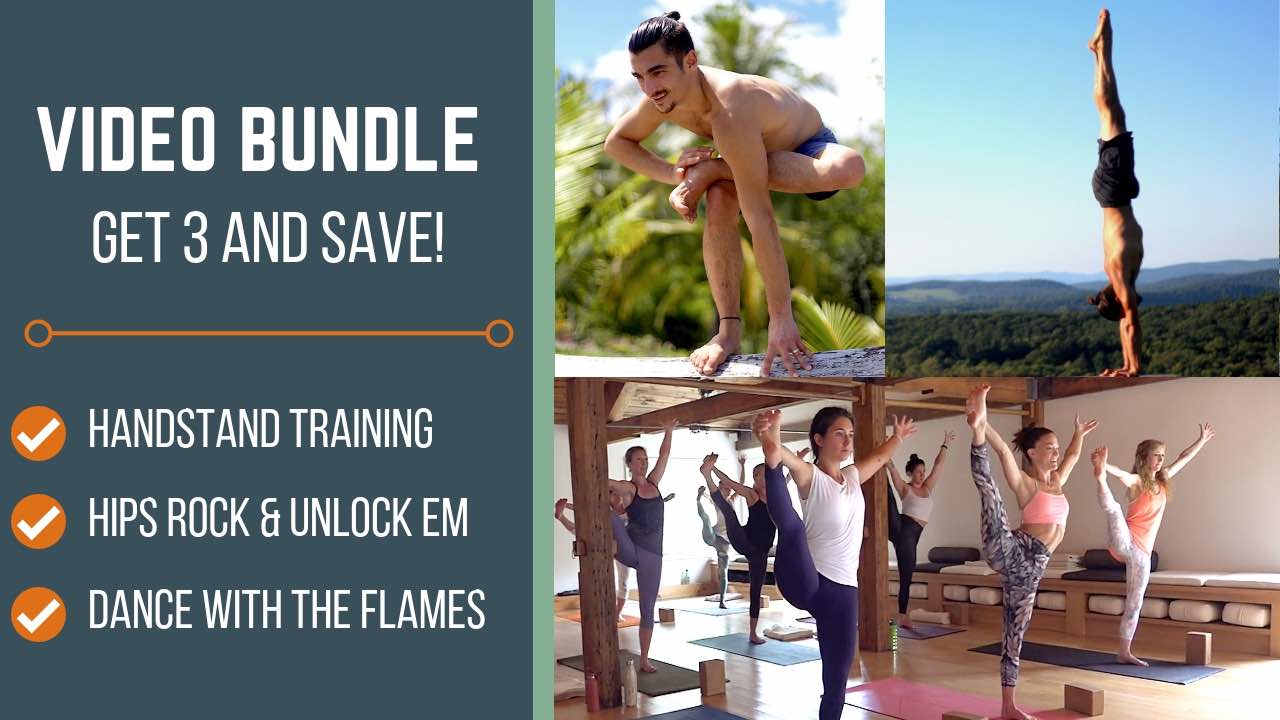 product bundle
Get 3 videos and save big! Get the top sellers on theyogimatt.com – Handstand Training, Hips Workshop, and Dance with the Flames all for just one payment of $75. You will have hours of inspiration to deepen your yoga practice.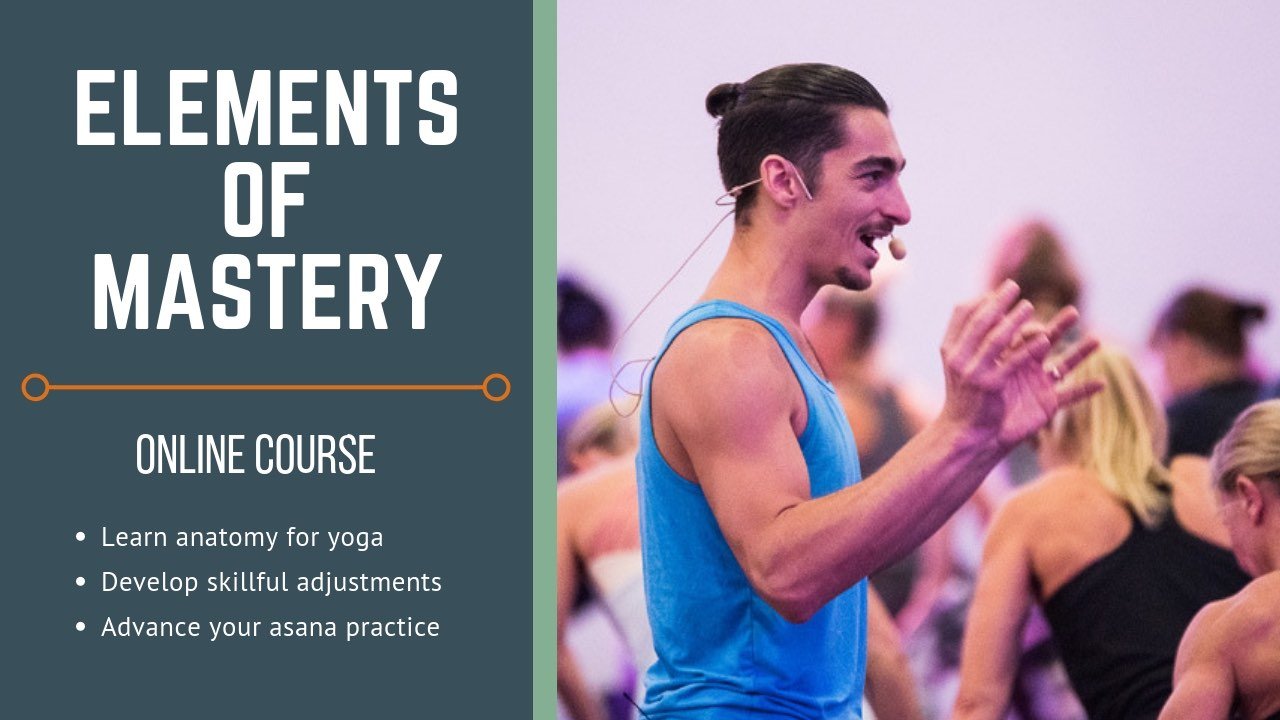 Elements of Mastery
For the serious practitioners and yoga instructors, this online resource provides you with tons of workshops, demonstrations, reading material and worksheets to take you to the next level. This is in many ways an online teachers manual, filled with podcast style workshops, short form video demonstrations, and written explanations to support your development.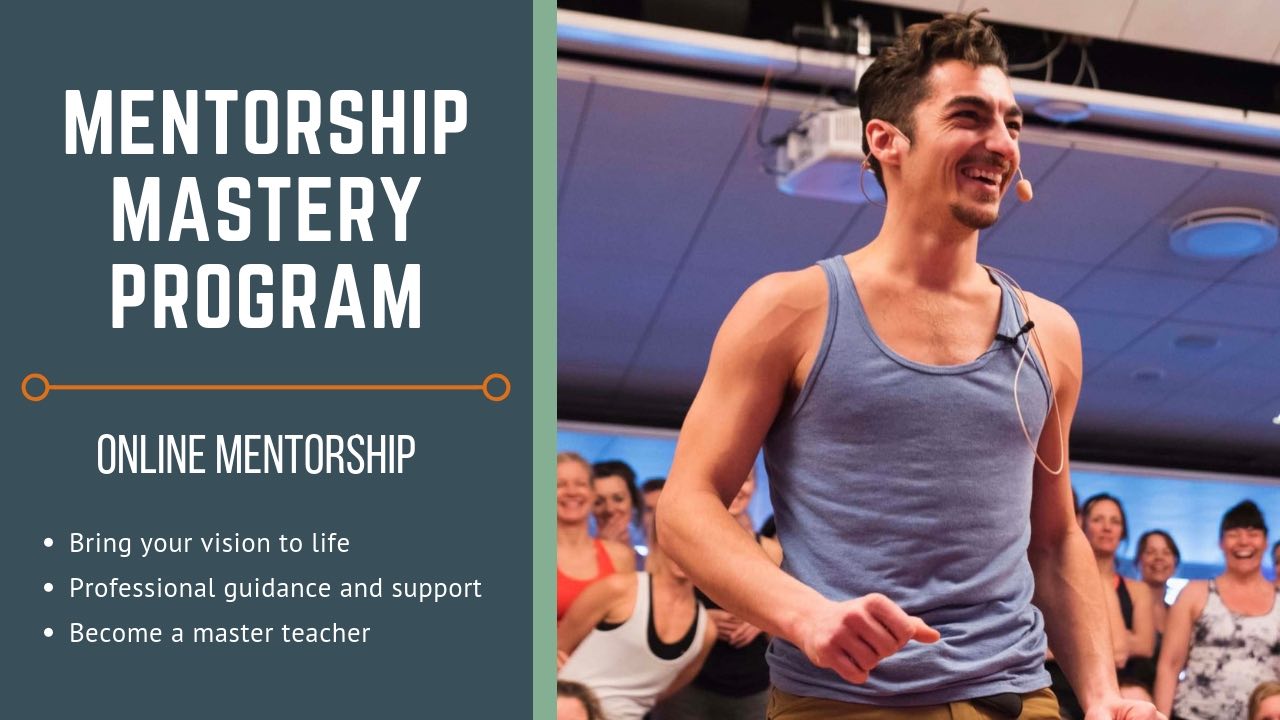 Mentorship Mastery Program
This is a private training with Matt where you will meet once a week on Skype to develop your personal yoga practice and career path. Develop the tools to build your teaching career, and receive personalized support along your path. This is geared toward teachers that are ready to make big shifts and are willing to do what it takes to get to the next level.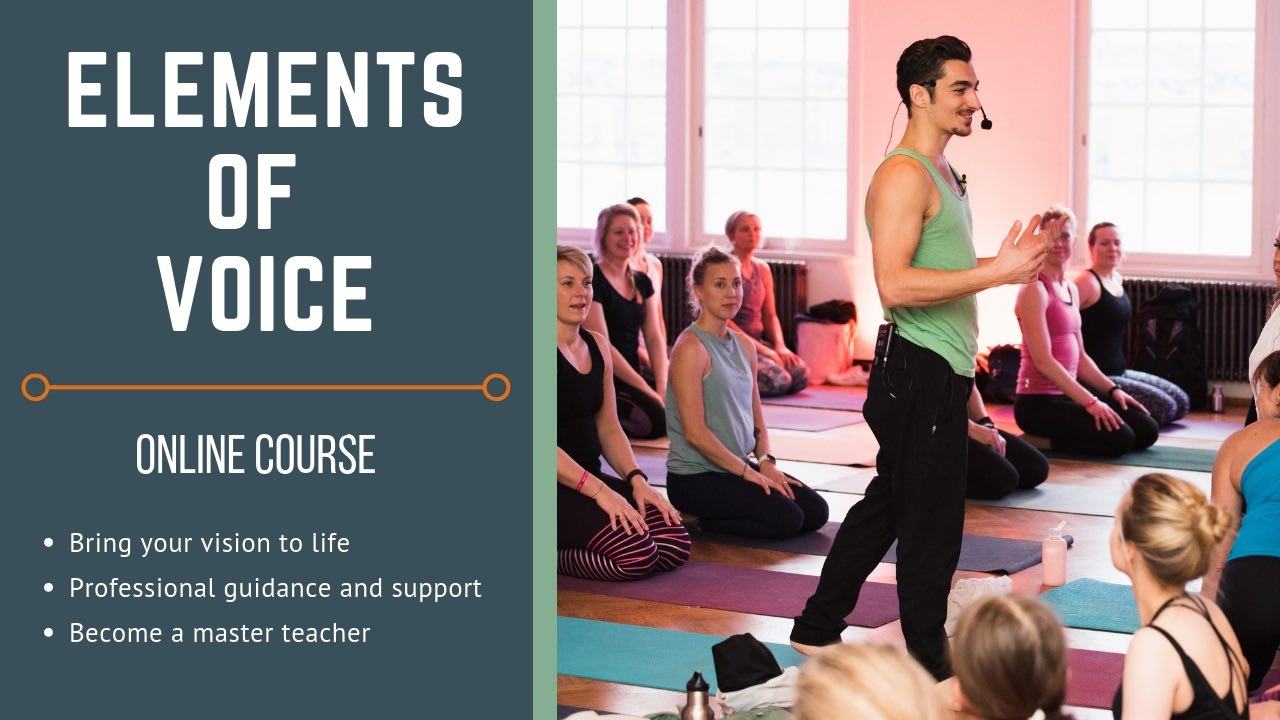 Elements of Voice
Have you noticed that some teachers seem to captivate students and pull them into the adventure while others can't seem to hold the attention of the room? The Elements of Voice is a full online course with videos, blogs, review questions, delivered step by step so you can develop your own authentic voice that captivates and empowers your students.
Matt has such a calm, accessible and informative way of teaching. I learn so much from him in every class or workshop I take on so many levels. I couldn't recommend this more highly to really get into the body, understand the mechanics of the hips and break down tension there. Thank u Matt for sharing. Please keep em coming Xxxx
-Raquelle Gracie
@Raquelle.fringe
This Master class is a great opportunity to practice with a skillful and knowledgeable teacher in the comfort of your own home. One of my all time favorite teachers and for sure an amazing practice for anyone with low back issues (me), tight hips (also me), and/or looking to build strength and awareness in the lower body in a yoga practice! Looking forward to more like this!
-Pam Godbois
@YoginiPam
Matt Giordano is an incredible teacher whose classes breathe a rich element of innovation, combined with a love, passion, and reverence for yoga's tradition and context. This class on the hips helped me see poses I practice (and have been practicing for years and years) with fresh new eyes. It takes authentic leadership and a command of content for a teacher like Matt to facilitate an experience that any level practitioner can appreciate and learn from. My body felt awake and refreshed! This is a super intelligent workshop that felt safe, but also deep and engaging on all levels. It makes me feel happy that there are teachers out there like Matt who through his warmth, and thoughtful consideration of our bodies' whole health will make one of the most important contributions in our yoga in the West: That students feel strong, stable and can enjoy a meaningful rich lifelong practice that is relevant and inspired.
-Tracy Bleier
@TracyBleierPractice
When You Subscribe You Will Instantly Get Access To
The Technique Pack: 15 Yoga Pose Breakdowns
Exclusive Online Course Discounts 
Exclusive Blogs and Videos