Free Videos and Blogs
Below you will find blogs and videos to support your practice. You can also use the search bar if you have something specific you are looking for. Should you have any requests please feel free to submit them using the comment form at the bottom. These videos are meant to support your growth as a yogi, and help you to look inward to better understand your body. Every body is unique, and its important to acknowlege that some of these techniques might unlock tremendous freedom, while other may not be suitable. Please be mindful as you explore, and if you are ever unclear on whether or not something will be good for you please see a specialist to help guide you properly into your body. Thank you for practicing with me, enjoy the videos!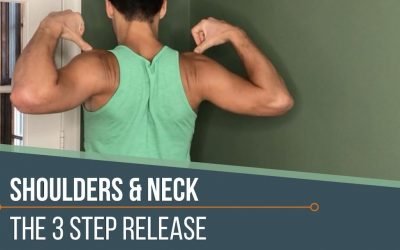 NECK & SHOULDER PAIN RELEIF THE 3 STEP RELEASENECK & SHOULDERSCAN SHOULDER TENSION CAUSE NECK PAIN?When someone comes to me complaining of neck and shoulder pain, they are usually rubbing their upper shoulder/neck area which are known as the trapezius muscle....
read more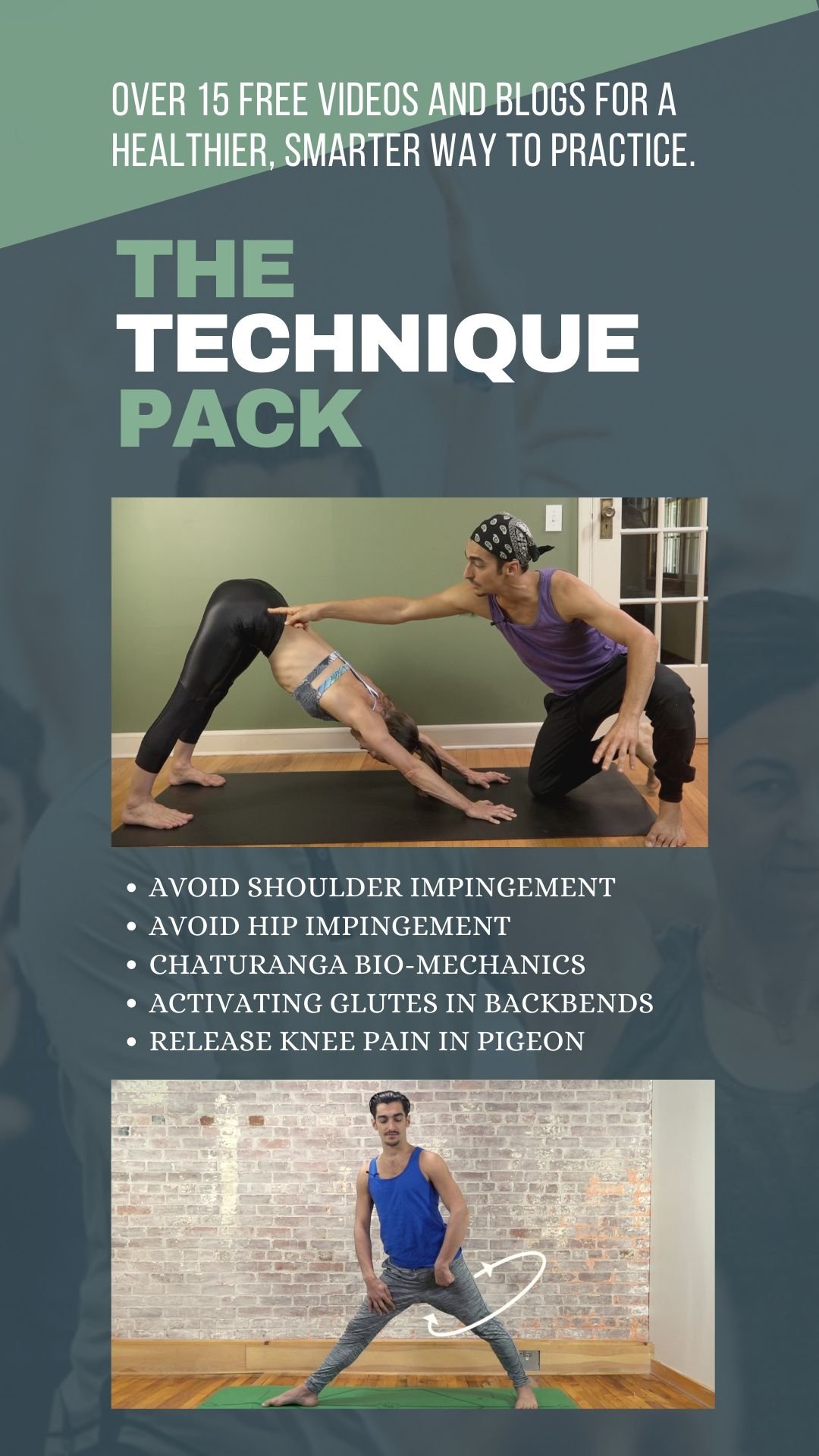 Recommended Classes & Courses
Looking to go further in your practice? here is what I recommend.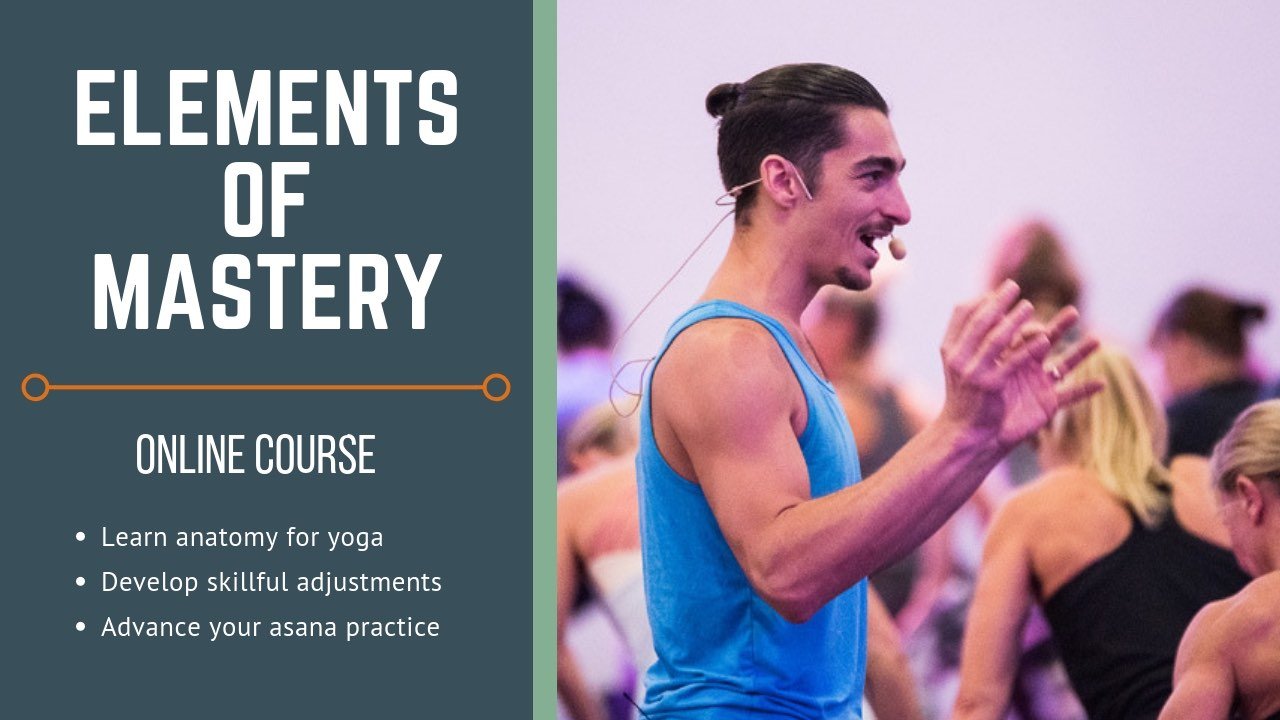 Elements of Mastery
The Most in depth immersion you will find online -7 full workshop videos, 20+ Posture Breakdowns, Podcasts, Anatomy Tutorials and so much more!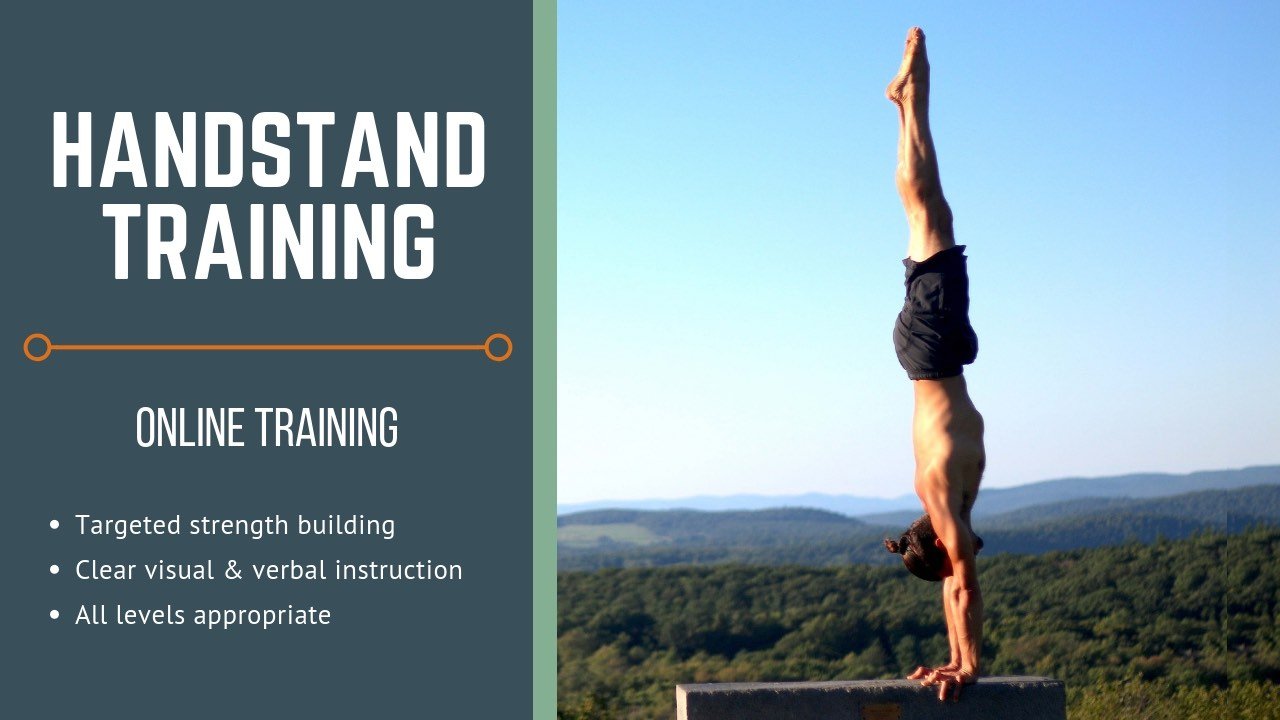 Handstand Training
Learn the techniques that make Handstand fun, easy and accessible! This collection of the top 12 most effective exercises will make you rethink how you approach handstand and what is possible.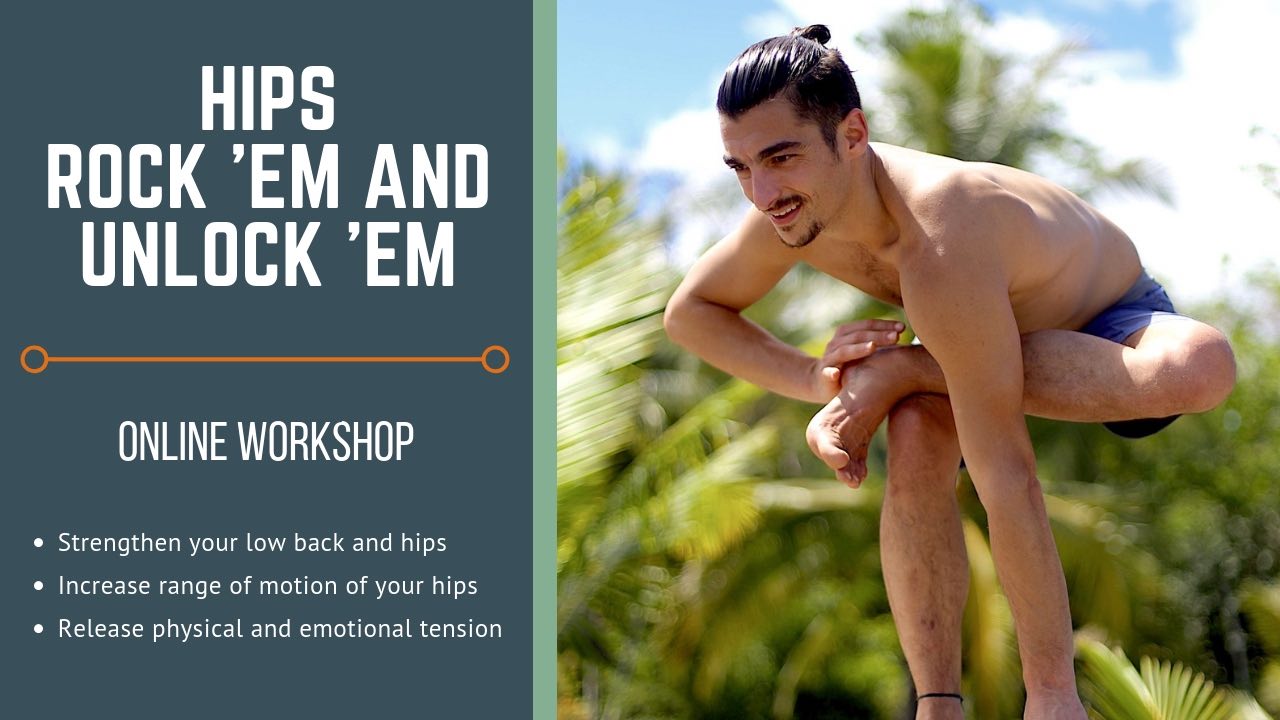 Hips Workshop
In this workshop you will practice specific techniques to open your hips, finding greater rang of motion and freedom. Each action in the body is carefully layered and clearly articulated to provide you with success.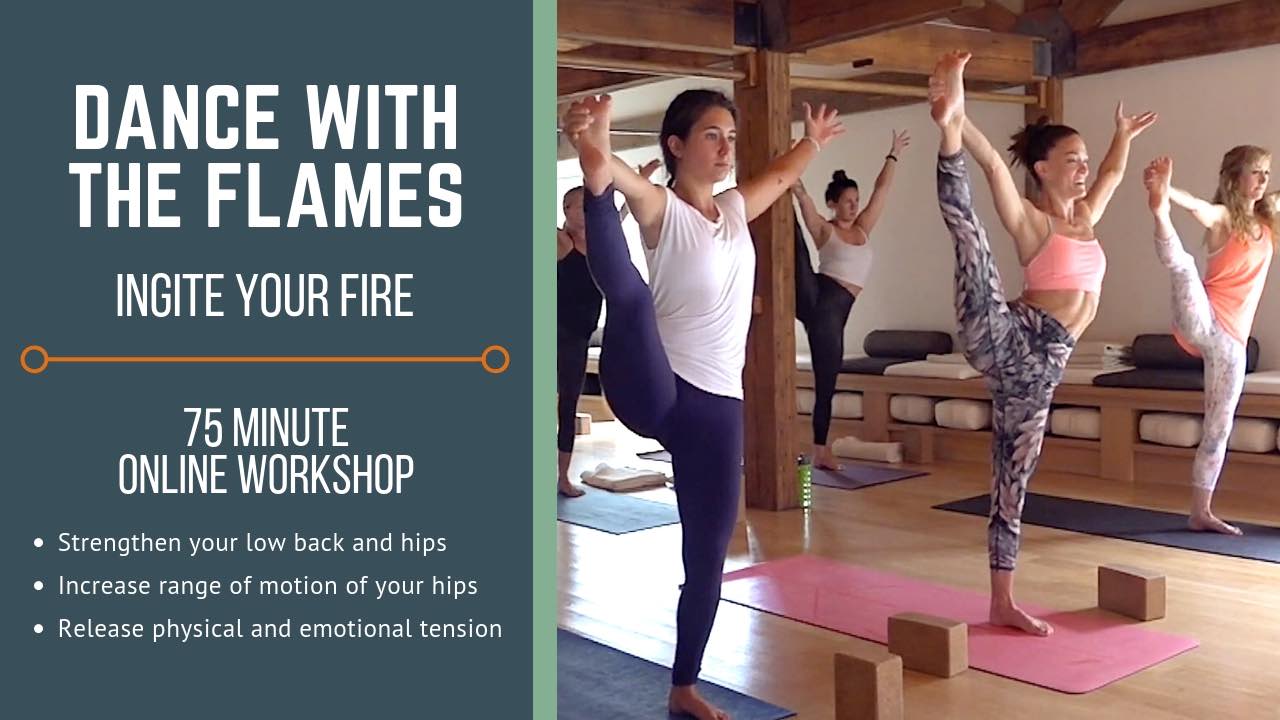 Dance With The Flames
Ignite your internal flame of empowerment with this live workshop perfectly themed to inspire you into big life transformation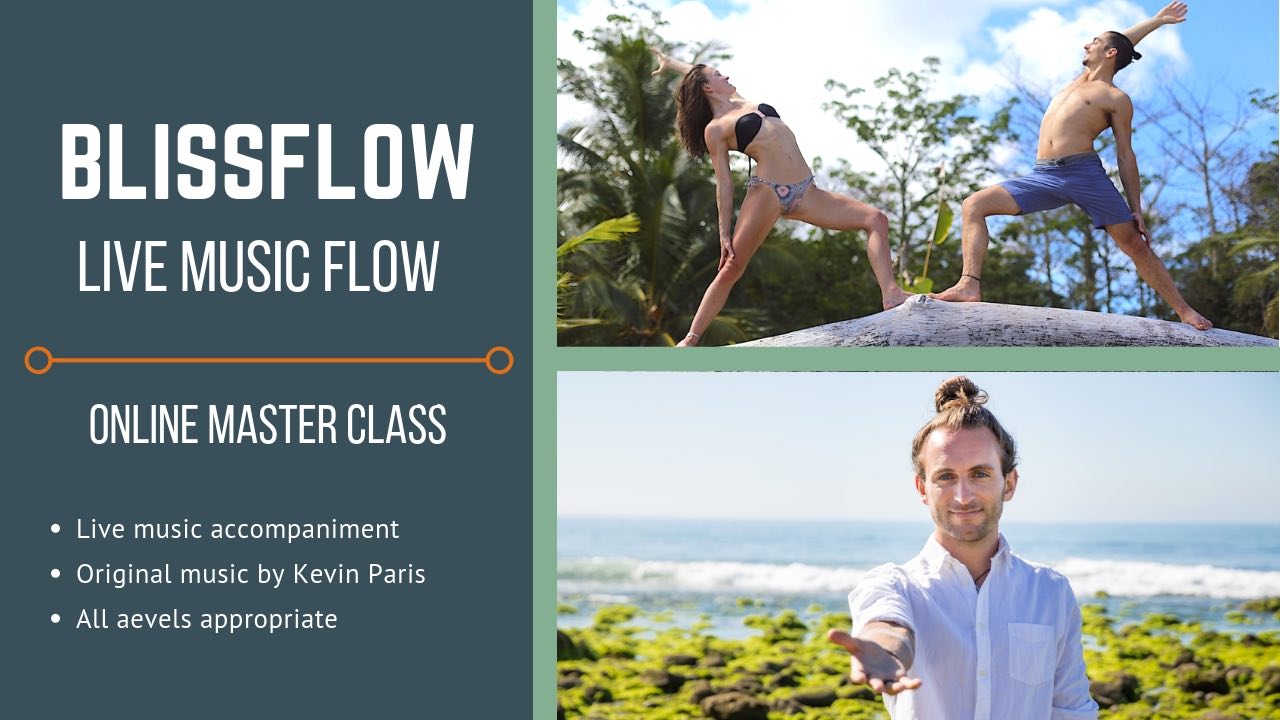 BlissFlow Masterclass
Enjoy a delightful one hour flow set to the sweet sounds of Kevin Paris playing along. This flow is designed to leave you feeling good for an everyday style practice. If you love live music and yoga this is for you!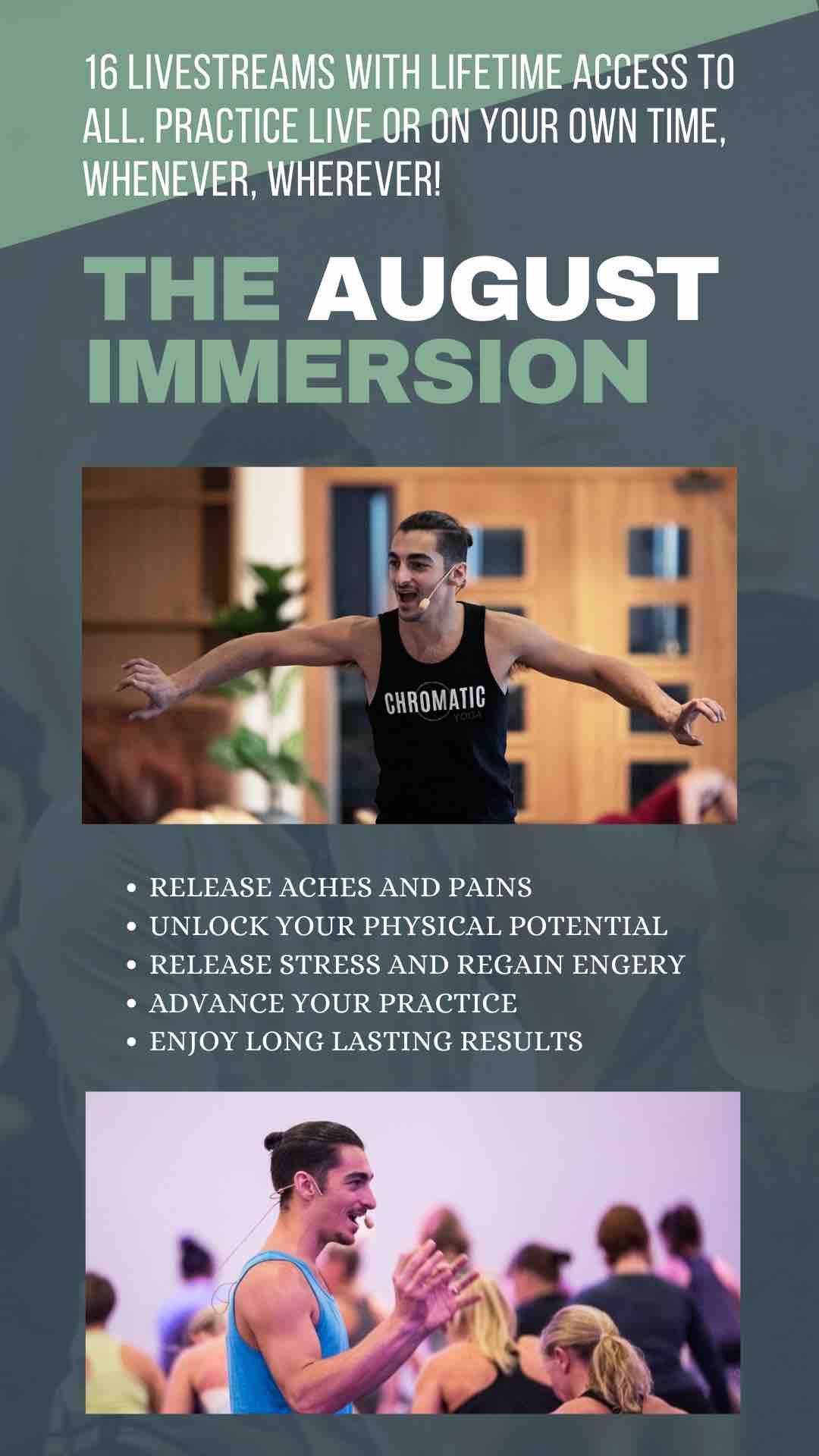 AUGUST LIVE IMMERSION
GET LIFETIME ACCESS TO ALL CLASSES!
12 All Levels Livestreams (LIFETIME ACCESS)

4 Live Guided Meditations

Lifetime Unlimited Access to All

SALE: 1 Time Payment of

$298

TODAY: $98

3 Live Yoga + 1 Meditation & Breath work Classes Per Week

Freedom of Flexibility: Watch on your time or live

Weekly Schedule Monday, Tuesday, Thursday and Saturday 's at 12p EST

Exclusive Community building facebook group – your questions get answered!

Release nagging aches and pains

Reduce stress levels

Mindfully advance your practice with masterful techniques

FIRST 50 REGISTERED Save $200
THE LIVE IMMERSION EXPERIENCE
Are you interested in developing your practice, and taking it to the next level? Do you want learn the techniques that maximize your potential in advancing your practice while minimizing risk of injury? This immersion is for you. Take a deep dive into the heart of yoga both body and mind. With 12 Live Yoga Practice, 4 Live Meditations, 2 Live group Zoom Calls, and a facebook group to get all your questions answered, this immersion is sure to meet your expectations and go well beyond. Can't practice at the live times? NO Problem, you get lifetime, anytime, anywhere access. After the class goes live, you will be able to tune in and watch as much as you would like! 
WHAT STUDENTS SAY ABOUT THE LIVE IMMERISONS
Matt's classes are phenomenal- if you ever have the ability to practice with him, make use of it!! He has a very unique talent of combining anatomy, yoga philosophy and his own perspective into a super intense package of knowledge which is fun AND easy to understand. I enjoyed the April immersion a lot as it was a great way of deepening my own practice and broadening my horizon, especially as the lifetime access allows you to take classes
as often as you want- trust me, you will want to take them again! I cant wait for next month's classes and highly recommend everyone to take the May pass and joining in on the journey.
Matt's April pass was a journey. It was more than just the physical exploration of my practice but also helped me explore my spiritual practice. It was very nice to have a consistent practice during this time of uncertainty. If you are looking for a practice to ground yourself I would highly recommend exploring the Live Immersion of the Month.
Covid_19 bought Matt into my home and my yoga practice. This last month I have learn't so much it has deepened my practice and my understanding of the anatomy & biomechanics and how we use both in every asana we practice. He has also helped in my teaching, ie asking my students to think about the foot as a tripod "big toe, pinkie toe, heel " I never imagined I would learn so much from the immersion.
REGISTER NOW AND SAVE!
Reserve your spot, Be one of the first 50 students to sign up and you will save $200!
When You Subscribe You Will Instantly Get Access To
The Technique Pack: 15 Yoga Pose Breakdowns
Exclusive Online Course Discounts 
Exclusive Blogs and Videos