BlissFlow
Enjoy a blissful flow set to the live music of Kevin Paris
Music and Yoga that speaks to your soul.
BlissFlow
Enjoy a blissful flow set to the live music of Kevin Paris
music and yoga that speaks to your soul
All Levels Appropriate
This practice is a flow that is accessible for everyone. With the use of props all the postures can be modified according to your comfort level. You have the opportunity to go at your own pace and simply feel the music, or follow along with us as we tune into the rhythm of Kevin Paris.
Live Music Accompaniment
Kevin Paris provides a beautiful vibrational back drop for our practice with you.  You will hear Kevin masterfully dance his lyrics around with the timing and flow of the yoga practice. Together, the yoga practice and the original sounds of Kevin, with leave you
in a blissful state.
Great for Daily Practice
This is a one hour practice with a savasana that leaves you feeling perfectly set up for your day or it can be used as a wind down for your evening. Enjoy the vibrations of the music along with the sensations of your body. The practice is challenging enough for you to feel more alive and vibrant, but won't have you left feeling depleted. This is a blissfully balanced experience.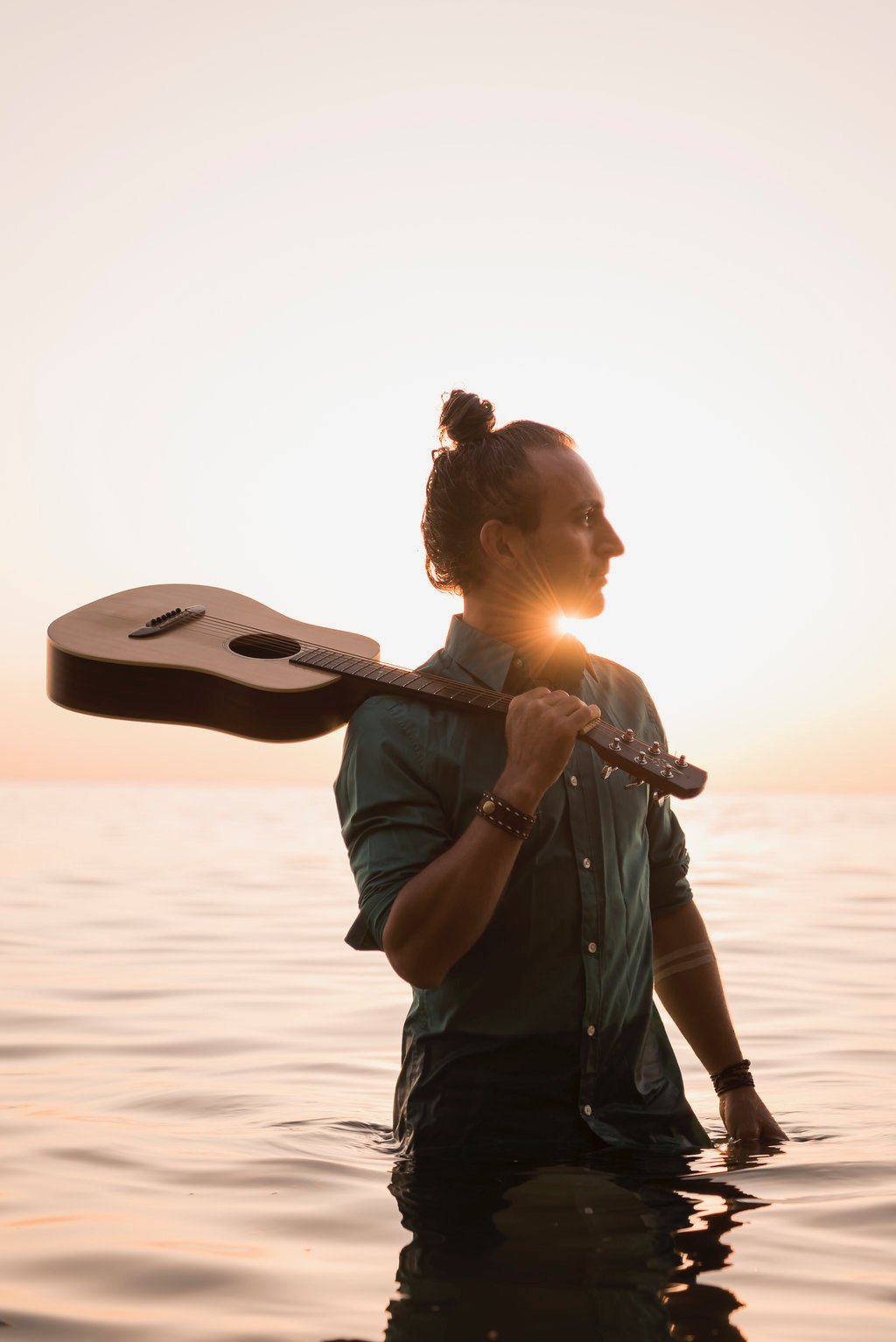 The Pioneer Yoga Musician
Kevin Paris has toured the world pioneering his unique "feel good" style across yoga studios, festivals and music venues. He is known for his incredible ability to weave his music through live yoga classes and create a magical experience for anyone who gets the opportunity to listen and practice along with him.
Award-Winning Song Writer
Blissflow is accompanied by original music written by Kevin. He has toured the world as an independent artist, winning awards for his songwriting and sharing the stage with some of the very people that inspire him the most, including Stephen Marley, Michael Franti, Trevor Hall, Nahko and Medicine for the People, and Magic Giant. He's accompanied an impressive list of yoga teachers including, Seane Corn, Elena Brower, Noah Maze, Dice Iida Klein, Briohny Smyth, Janet Stone, Katheryn Budig, Eoin Finn, Gina Caputo, Chelsey Korus, Sianna Sherman, Kia Miller, Yoga Beyond, and many more.
Against All Odds
Paris grew up without any music background.  As he began establishing himself in his later years,  his love for music and other people brought him to the tour life. Touring proved to be financially challenging but Kevin had his heart set. He slept on benches, pitched Tents and even hitchhiked to shows. Throughout this time, Kevin never gave up on his hearts desire and as a result has established himself as the top musician for yoga classes around the world. 
The Warm Up
As Kevin guides you through a musical adventure, Matt takes you on a smooth journey into your body. While Matt's signature style revolves around techniques and actions, this flow is primarily about tapping into the more subtle vibrations of both the music and the energetic body. 
The Sequence
With just enough "action cues" to keep you feeling great in your body, this sequence lets you tap into the feeling and sensations of your body as you are guided through a joyful all levels sequence. The postures are some of the most common postures so minimal thought is required, leaving you to get in tune with your body.
The Best Savasana
After this joyful practice you will have the best savasana serenaded entirely by Kevin. What better way to bliss out than to hear the live vibrations of music flowing through your body! 
Available On All Of Your Devices
BlissFlow
For the low cost of 1 – 2 yoga classes you will get  unlimited access for life to BlissFlow for a one time payment today. You will have the opportunity to move at your own pace and practice at your convenience.  Or you can  simply come back to listen to the sounds of Kevin Paris' music at any time!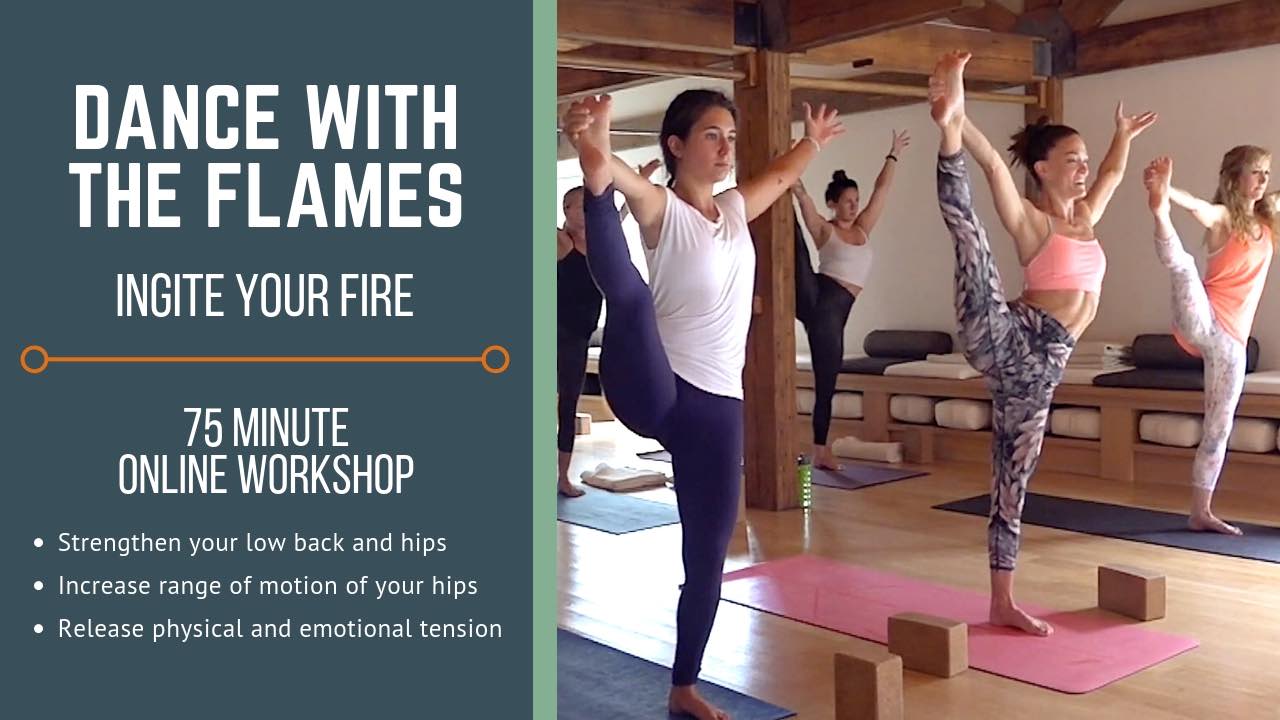 Dance with the Flames
Gain stability in single legged balances
Outer hip strength and range of motion
Increase your flexibility of your inner thighs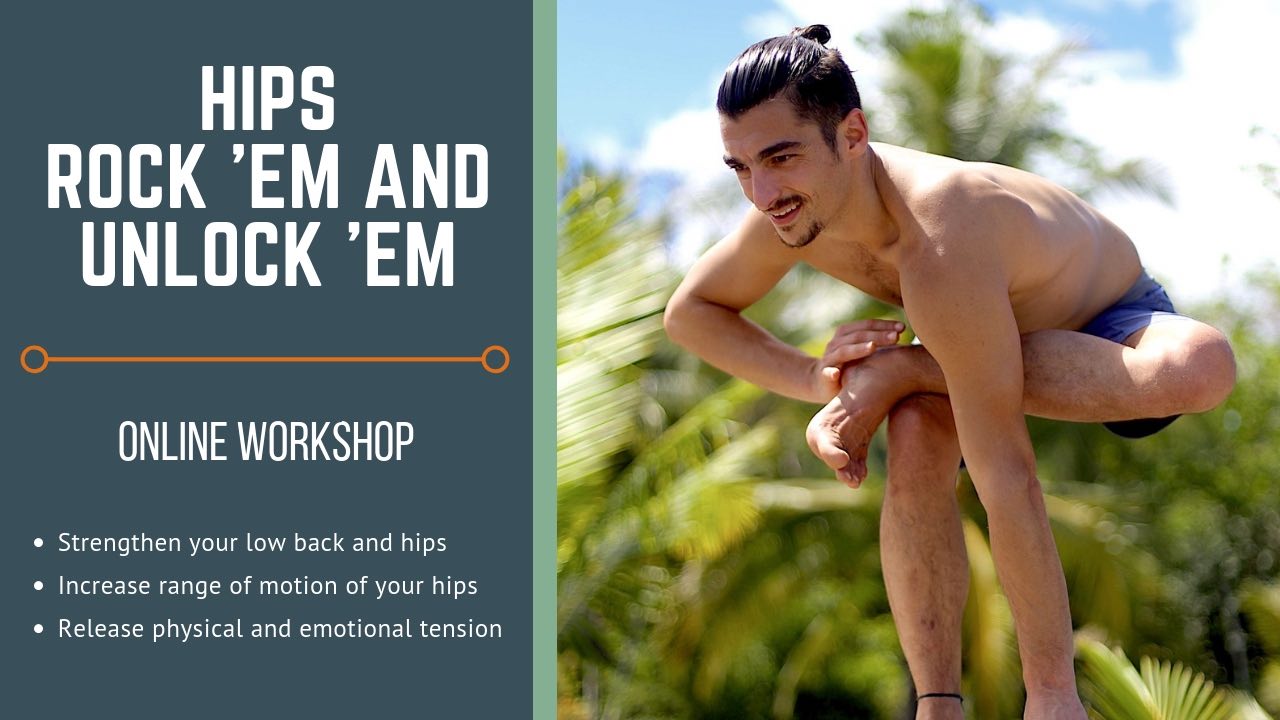 Hips: Rock Em and Unlock Em
Full Length 2 Hour Workshop
Targeting the 4 quadrants of the hips
Release chronic low back pain or discomfort.
Increase body awareness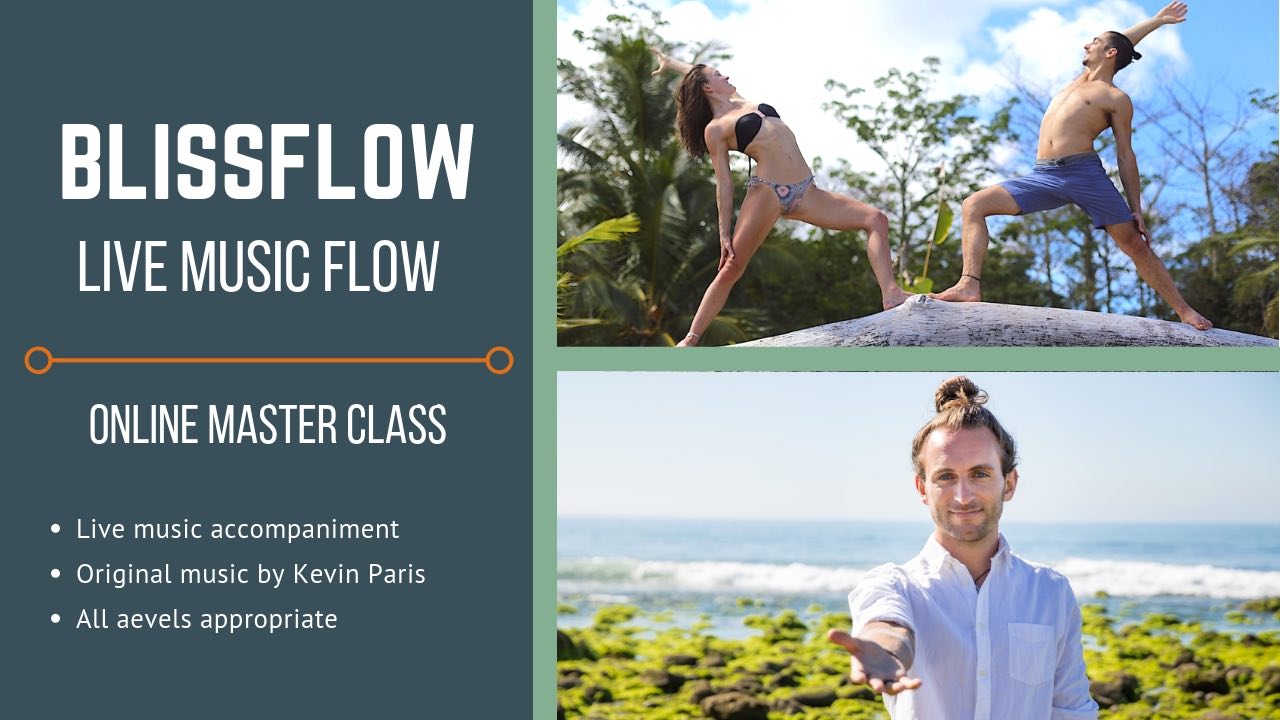 Blissflow with Live Music
Live Music by Kevin Paris
Perfect Daily 1 hour flow
Bliss out with us from the comfort of your home
$172
Get ALL 3 for Just

$

168.00 !