Elements of Mastery Part 1
The #1 Resource for Teachers and Dedicated Yogi's
Become a master of your body through the practice of yoga.
The Elements
The philosophy of Elements of Mastery is tied to the 5 Maha Butas:
Earth, Water, Fire, Air and Space.
Each asana and meditation practice is rooted in one or more elements to give greater meaning to our actions as practitioners. The relationship with the elements supports the ability to take your yoga practice off the mat and into your life.
Meditation
Meditation is often forgotten in todays modern posture-based classes. This training aims to bring attention to the many benefits of meditation and give you the tools to develop your own  practice. You can listen to the meditations separately from your asana practice or you can practice them together. Each meditation has a theme tied to an elements to help guide the mind into a deeper state for awareness.
Targeted Technique
Take a journey through each part of the body with nine podcasts recorded live in Frankfurt Germany in 2017.
These podcasts will take you through each area of the body starting with the ankles and feet and works your way up through the neck and shoulders. You will gain mastery in your ability to engage the muscles that surround each joint, providing clarity for your yoga practice. Video demonstrations are also available for visual reference to give you a well-rounded learning experience.
Adjustments
Grab a friend and practice The Art of Adjustments part 1 and 2 or use them as a reference to support your students in their practice. Learn Matt's signature approach to adjustments that focuses  on stability over depth. This approach will help you give students the opportunity to grow their practice with your support!  In addition to part 1 and 2 you will also have several visual demonstrations for physical adjustments in order to better understand the targeted techniques.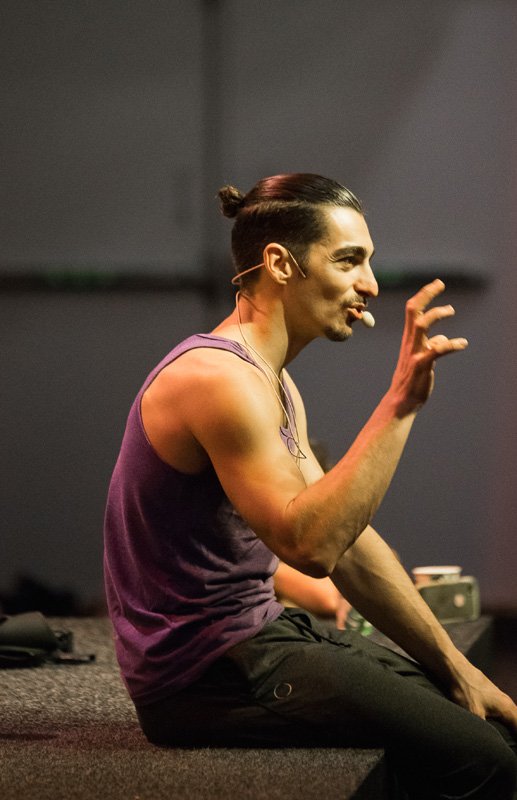 Fire
Focus: Shoulder Stability and Freedom
This workshop focuses on making the complex shoulder girdle feel simple and easy without sacrificing the amazing potential we have for mobility and stability. We will break down scapula-humeral rhythm, and find stability and mobility for both the shoulder blades (scapula-costal joint) and the arm bones (gleno-humerol joint). On the subtle level this workshop focuses on transformation and the evolution of your practice and awareness. Fire provides the heat necessary to melt away old physical and emotional patterns, providing you with a blank canvas to form new patterns that serve your overall sense of well being and joy.
Air
Focus: Heart Opening 
Layering the skills we have learned in the previous workshops, we will integrate our masterful understanding of our arms and legs in order to free up our spine. Students will develop a strong understanding of the muscles of the core and back and how they can stabilize and/or mobilize the spine for backbends. The ultimate intention is to provide more space for the body to breathe without obstruction and tension. As a result of our body feeling more free to breathe, our nervous systems will simultaneously enliven and relax creating that ultimate state of Yoga – both awake and relaxed – balanced. 
Space
Focus: Integrating Knowledge into Wisdom
The main intention for practicing yoga for most of us is to feel better on all levels. We all practice yoga because we are trying release the layers of tension that hold us back from experiencing our own deep sense of joy and freedom. Through questions, discussion, and guided meditation, you will allow your mind and body to process and fully absorb the experience. 
How do the elements integrate with the yoga practice?
Earth
Focus: Mastering the Foundations
The hands/wrists and feet/ankles are the first connection that our core has to the earth, yet they are perhaps the most under studied parts of the body in the asana practice! By shifting our focus to our foundation we will develop a profound body intelligence that grants us access to even the most challenging standing postures and arm balances. You will also see how strengthening the muscles that connect to the feet and hands provide massive potential for restored and prolonged health to your joints.  
Water
Focus: Mastering the Hips
Layering our understanding of the feet, ankles, and knees, this practice will add on the structural  "alignment" and muscle actions available to us within the myriad of hip openers postures. Some of the poses covered are pigeon, double pigeon, lizard, and cow faced pose.  You'll explore what is required of the body in order to move into more advanced postures with a clear pathway for understanding our own potential range of motion. You'll also tap into the subtle body by  paying attention to body feedback to break through any stuck emotions or physical holding patterns in order to find a true sense of freedom in your life.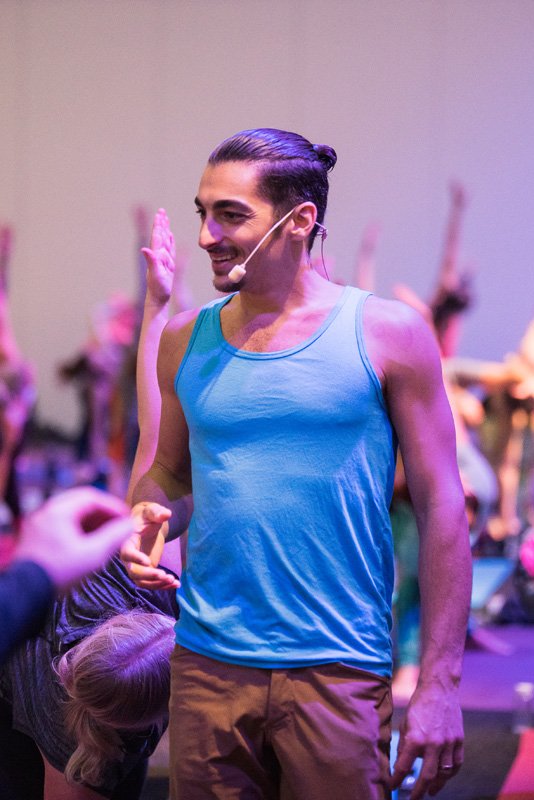 How Do I know If Elements of Mastery is Right for Me?
EOM is geared toward serious yogis,  yoga teachers and those that want to take the steps to finding more precision in their asana practice. This program is designed like an online manual. You will have unlimited access to practices and demonstrations to inspire your own practice and your teaching.
Yoga teachers who want:
A resource of inspiration for teaching
A guide to the physical body from head to toe.
To support students with adjustments.
To gain clarity around basic anatomy and bio-mechanics.
To empower students with your voice and energy.
Yogis looking to:
Advance your practice.
Develop a masterful understanding of your body from muscles to bones.
Learn the details that make postures more accessible and ultimately less stressful.
Anyone looking for...
A newfound relationship with your body, mind and nature!
The Program:  
Are you ready to dive into the next layer of your practice and develop a true sense of mastery? Then you are in the right place!   This immersion uses the Elements (Earth, Water,  Fire, Air, and Space) as a basis for self-awareness and deeper knowledge of body and mind. The Elements of Mastery will take you step-by-step through the body and provide you with the skills to truly understand your own body both energetically and practically. You will learn to feel your anatomy through "Muscle Actions" and observe what I call "joint relationships" to gain a total understanding from mind to body. In addition to asana practice, this training offer postural clinics, partner exercises,  and hands on adjustments, to develop a stronger kinesthetic connection to precise muscle actions and structural alignments. If you are wanting to take your asana practice to a new level of mastery, feel better in your body, and attain the skills to help others feel good in their body, than this immersion is perfect for you!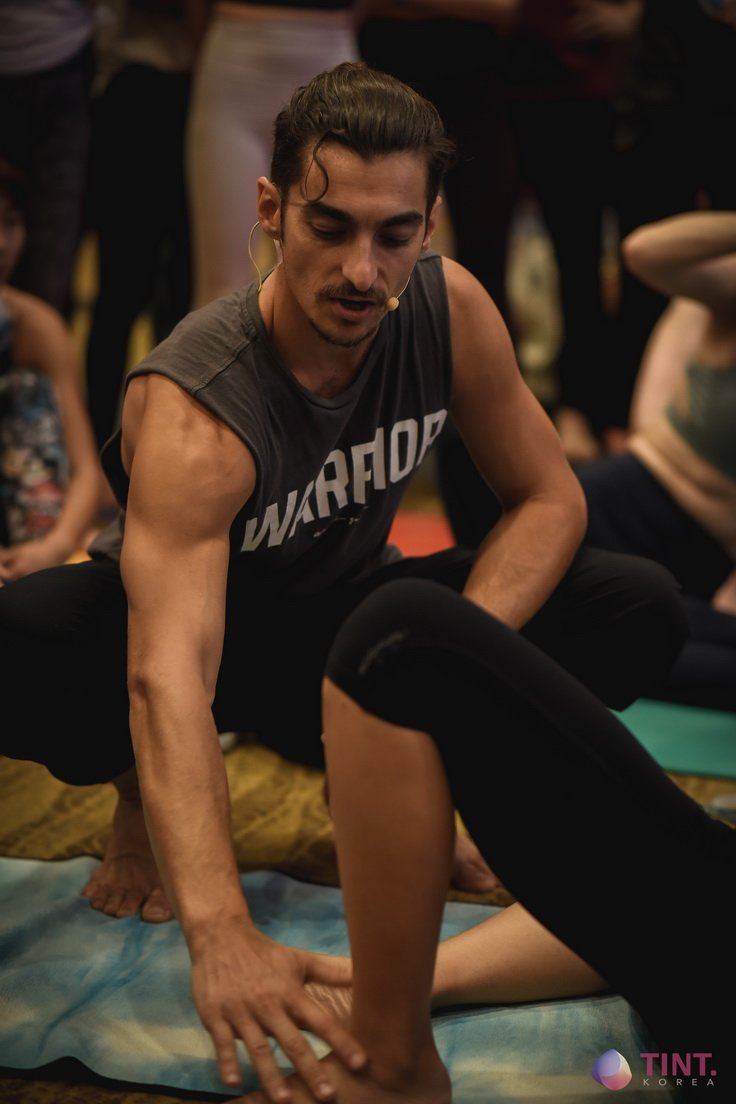 Skills You will Develop
Masterful technique in your asana practice
Deep anatomical knowledge and injury awareness
Skills to lock in a powerful meditation Practice
Purposeful hands on adjustments
What is Included?
5 Podcasts – asana workshop practices
15 Videos – posture breakdown and adjustments
The Elements of Voice Workshop

3 Guided Meditations

The Art of Adjustments Part 1 & 2 Video Workshops
Foundations of Anatomy and Bio-mechanics of the upper and lower body 
FAQ's
Unlimited Access for Life 
Formats: Streamable videos, Mp3's, written blogs. 
You can access on your phone or computer. Download the Google Drive app on your phone you will be able to listen to all podcasts practices offline as well.
Elements of Mastery
To take this training in person costs $500, but you can practice online today for the price of $198  $108 or two easier payments of $54. If budgeting your payments is not an issue please click the first button below. Transform your body, through the practice of yoga today!