Journey To BLISS
YOGA RETREAT: ITALY
Rejuvenate and Immerse yourself in the Yoga Practice
April 23-30 2022
Get away from it all and focus on yourself. This is the perfect opportunity to recharge your emotional, mental and physical body. You will advance your physical yoga practice, while learning the rejuvenating practices of breathwork and meditation. Each day provides you with something new for your practice while offering a luxurious open schedule after brunch to allow you to explore relaxation by the pool, walks on the property train, or excursions to the cities of Puglia. 
Journey to Bliss is a carefully crafted immersion providing you with a path to unwind, untangle and release mental, physical and emotional patterns that cause stress, fatigue and burn out. This experience is designed to bring you back to the core state of being, Ananda (Bliss). As the yoga tradition teaches, we all have a powerful source of energy within us that gets muted by the business of our day to day agenda. With this retreat you will. learn the tools to get reconnected to the Bliss within you, and you will learn how to maintain it through specific practices that can be utilized when needed.
 Together we will practice the trifecta of yoga practice: Asana, meditation, and breathwork.  You will receive careful instruction for all three practices in order to provide you with the utmost proficiency and efficacy.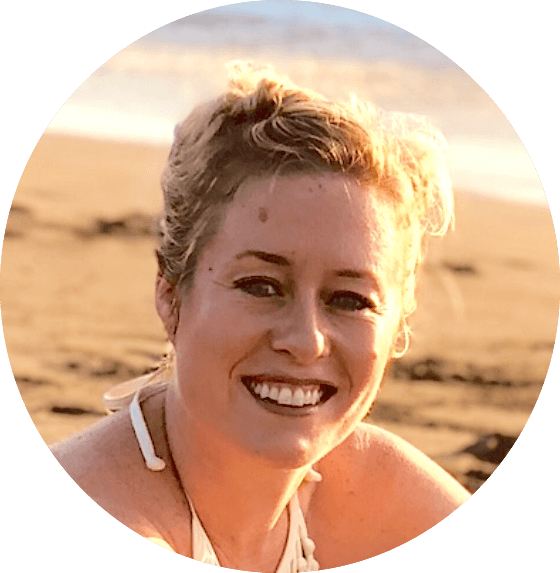 "Attending Matt's retreat was hands down one of the very best gifts I have ever given myself."
Kristin Pilgreen
THE EXPERIENCE
Rejuvenate your mind, body and soul with a powerful immersion into the heart of yoga. This 8 day retreat style immersion provides you with space to relax, replenish and release, while you dive fully into your yoga practice. The experience is designed to support you in your development on and off the yoga mat. Journey To Bliss is an all levels appropriate adventure that will advance your physical practice, and provide you with tools and practices for breathwork and meditation. This immersion helps you get away from it all so you can focus entirely on you. This is the perfect way to show yourself the love you deserve.
The Physical Practice: Each practice will be full of techniques to advance your body awareness, strengthen your muscles, and increase your functional range of motion. Journey to Bliss is a thorough exploration of the body, educating you on all areas including your spine, core, back, shoulders, hips, lower legs, arms, wrists, and neck. You will gain access to a wider range of postures including Hip Openers, Forward Folds, Side Bends, Heart Openers, Arm Balances, Inversions, and Shoulder Openers. If you are looking to fully transform your asana practice, this is the event for you!
Meditation: Simple yet highly effective meditation practices will be provided to cleanse the mind, increase focus and attention, and reset/release unwanted thought patterns. Meditation tools are accessible for everyone regardless of your prior experience or not. Like the physical practice, you will receive step-by-step guidance to build confidence and proficiency. 
Breathwork: There is no better practice to help manage energy levels, reduce stress, increase vitality, and bridge the gap between mind and body than breathwork. Together we will practice foundational breathing skills that are appropriate for everyone. You will learn to modulate your nervous system from calm to awake and back to calm again. You will learn which breathwork practices are appropriate for you based on your desired energy state. 
Day 1
Arrival Saturday
Fly into Brindisi by 2pm
Complimentary shuttle at approximately 3pm

4-6p Arrival 

6:30pm Welcome Gathering

7pm Dinner

Settle in and sleep.
Day 2
Sunday
Wake Up, Sunrise, Optional coffee, tea, fruit, homemade pastry's 

8:30-10a Practice   Foundation & Travel Tension Release

10am Shower

10:30a Brunch

12p Welcome, Name Game, Group Hike

1:30p Free Time 

5-6:30p Hip Opening Practice with Intro to Breathwork

7pm Dinner
Day 3
Monday
Wake Up, Sunrise, Optional coffee, tea, fruit, homemade pastry's 

8:30-10a All Levels Practice including Arm Balance fundamentals

10am Shower

10:30a Brunch

12p Pool Time, Optional Excursions, Free Time, etc.

5-6:30p Shoulder Release Practice with Breathwork and Guided Meditation

7pm Dinner

8:30-9:30p Group Q&A and Discussion
Day 4
Tuesday
Wake Up, Sunrise, Optional coffee, tea, fruit, homemade pastry's

8:30-10a Heart Opening Practice 

10am Shower

10:30a Brunch

12p Pool Time, Optional Excursions, Free Time, etc.

5-6:30p Handstand Training for All Levels at the Pool

7pm Dinner

8:30p Group Meditation
Day 5
Wednesday
Sunrise Wake Up. Optional coffee, fruit, tea, pastries 

8:30-10 am Practice Shoulders Revelation 

10am Shower

10:30a Brunch

12p Good day for a longer excursion

6:30p Pre-dinner Group Meditation

7pm Dinner

Early Sleep or Optional Game Night 
Day 6
Thursday
Wake up, enjoy your morning routine
8:30-10am Practice: Spinal Awakening
10am Shower

10:30a Brunch

12p Pool Time, Optional Excursions, Free Time, etc.

5-6:30p Practice: Yogi's Choice! You request it and we will work on it together. 

7pm Dinner

8:30p Group Meditatio
Day 7
Friday
Wake Up, Sunrise, Optional coffee, tea, fruit, homemade pastry's

8:30-10a Practice: Strength, Balance & Flexibility

10am Shower

10:30a Brunch

12p Pool Time, Optional Excursions, Free Time, etc.

5:30-6:45p Journey To Bliss with a focus on Hips and Low Back 

7pm Dinner

8:30-10p Closing Discussion, Questions and Reflections 
Day 8
Saturday
Wake Up, Optional coffee, fruit, tea, homade pastries 

8:30-9:30 am Optional Hike or Group Activity by the Pool

9:30am Breakfast (approximate time)

10:30-12 (approximate departures – will vary)

Goodbyes, hugs, photos, tears, smiles and everything in between
NOTES
Class Levels
All Classes: all levels appropriate, modifications and variations will be provided based on your practice
Schedule Subject to Change
The schedule is subject to change based on the group's needs.
Optional Attendance
All classes are optional though to get the full benefits of the immersion you will want to attend all.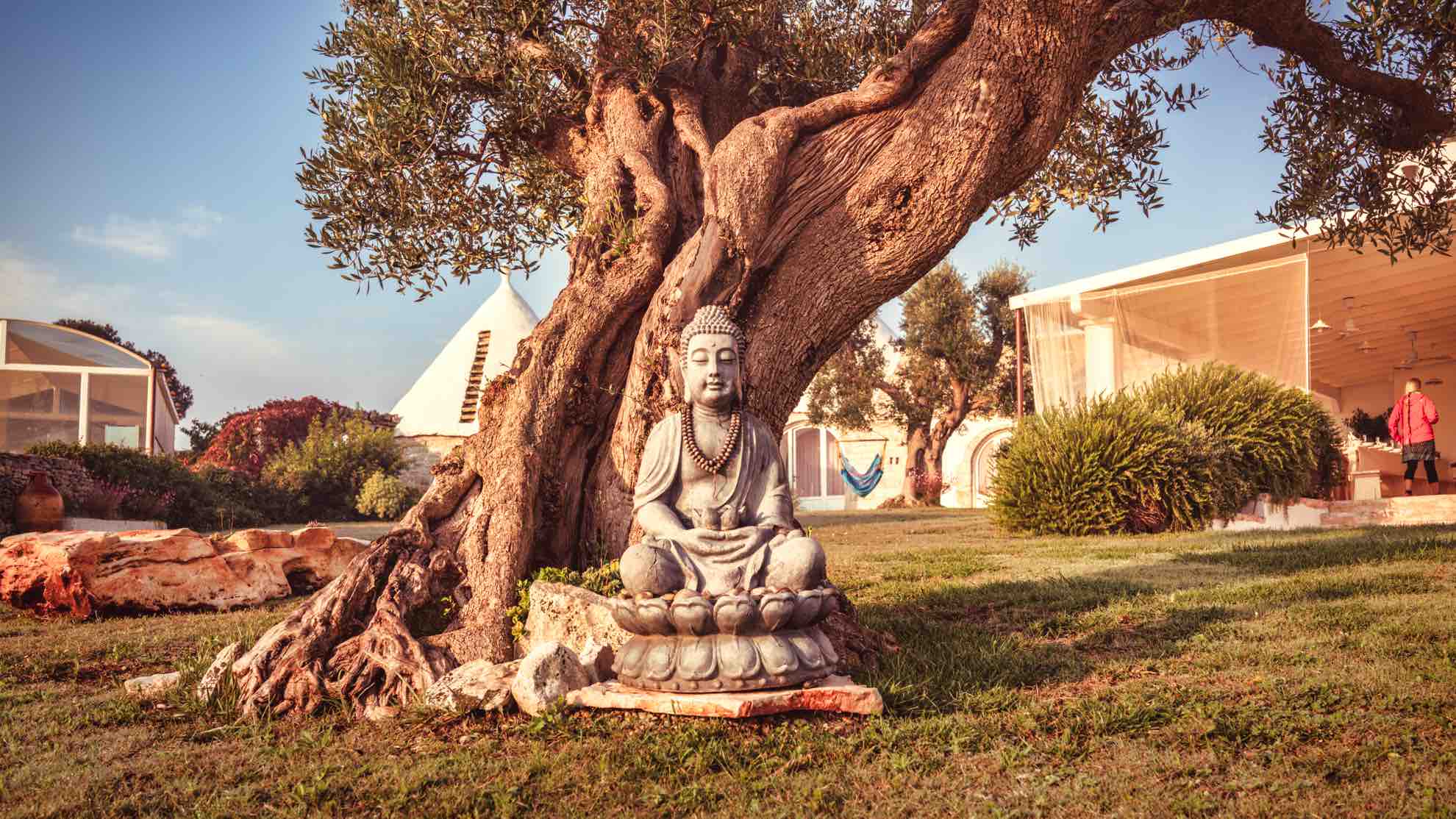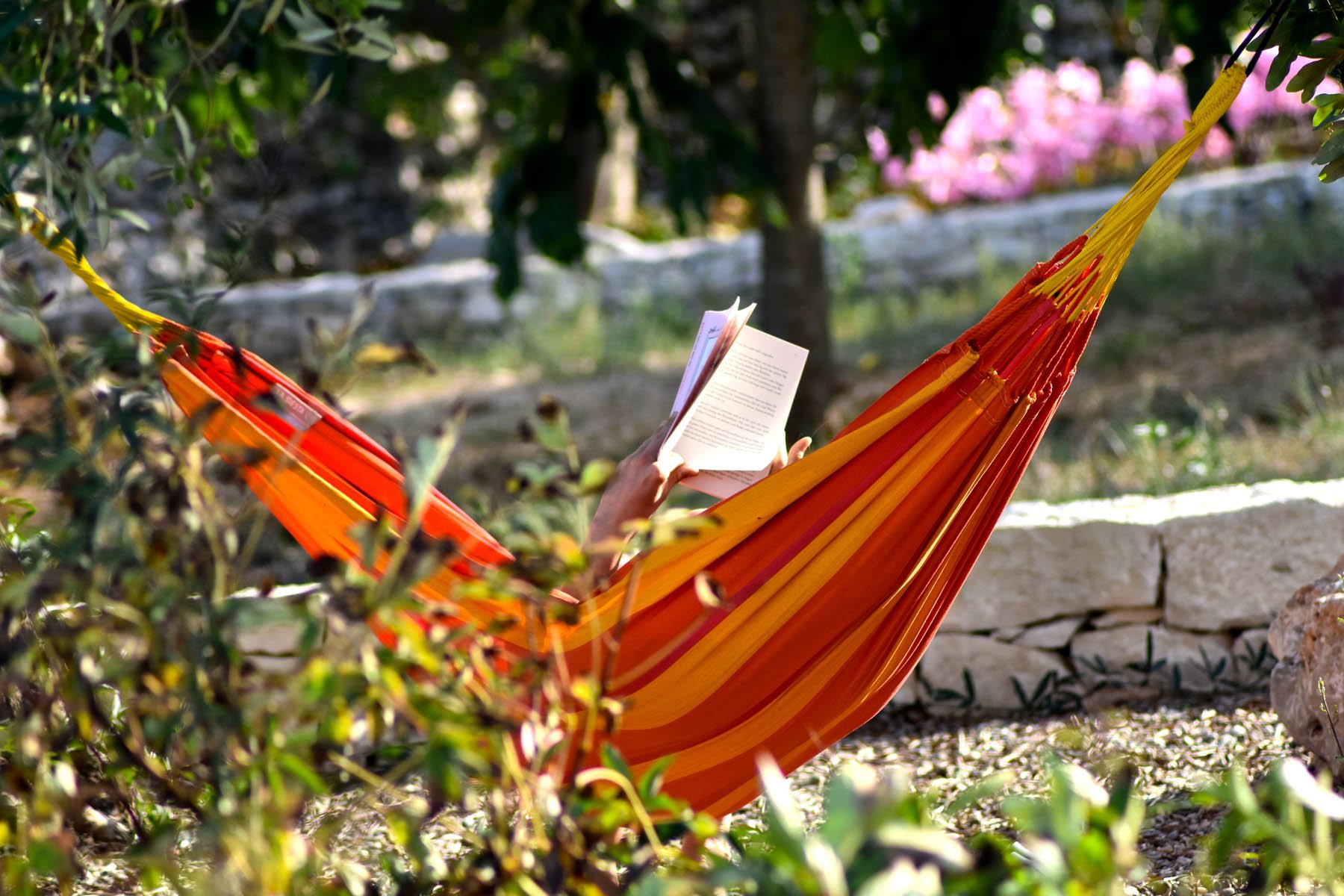 The Perks
All levels yoga for everyone
Accessible meditation techniques to destress.
Breathwork guidance to manage energy levels
Meaningful conversations with great people
Incredible home cooked food by a talented staff
Easy and Beautiful Hiking on Premises
Amazing Pool area
Relaxation spots: hammocks and lounges
World class yoga practices
Community building and life long friendships
Optional Excursions (see optional add on's)
Local, magnificent cities near by
Short drive to town: Martina Del Franca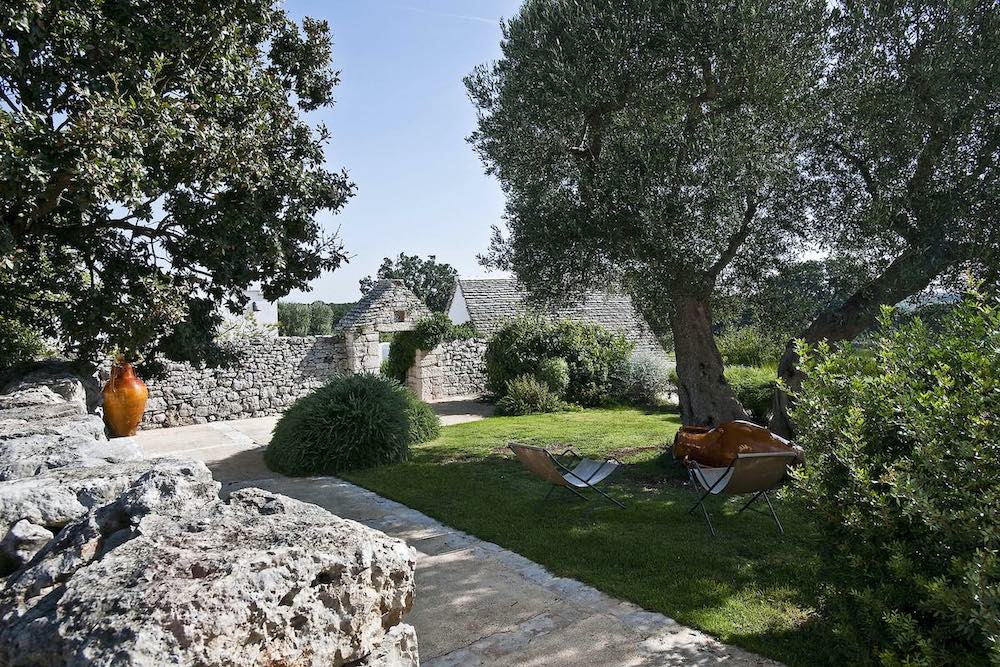 What is inluded
All Yoga Practices/Workshops

8 Nights/7 Day Accomidations 
All Scheduled Q&A, and Discussions 
All Meditations and Breathwork Sessions
Complimentary Shuttle to and from Retreat Center for arrival and departure(must arrive within the time frame – further details will be emailed to attendees when its time to book flights)
All day snacks, coffee, tea, and homemade pastries
Daily Brunch
Daily Dinner 
Pool and Lounge Area
1 Pool Towel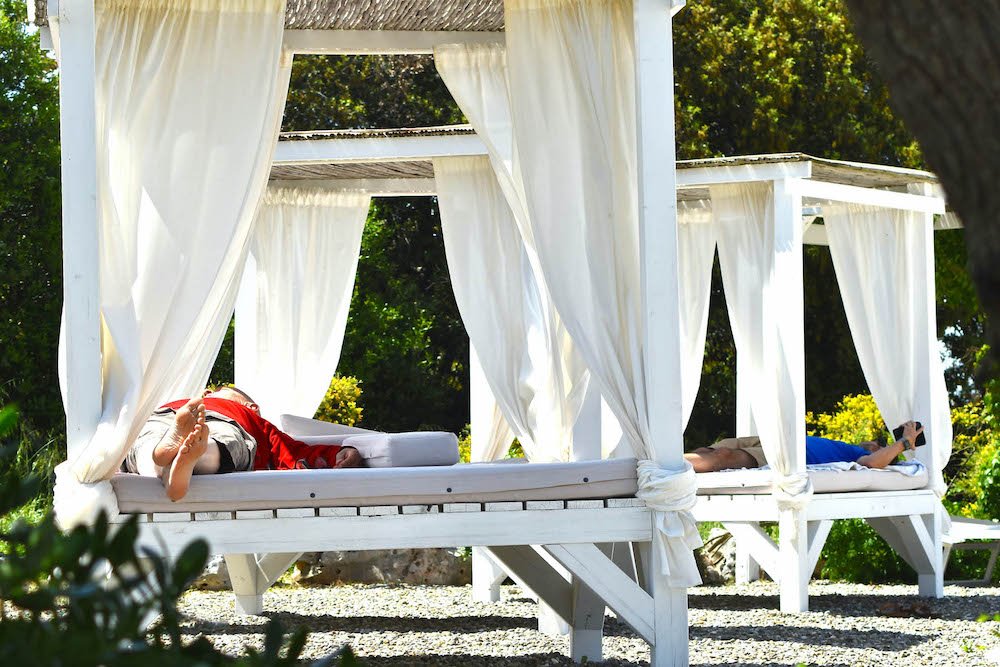 Optional Add On's
Private Yoga: $100/30 min Session

Local Excursions and Adventure
Specialty Coffee's at the retreat center
Shuttle's or Taxi's to and from retreat center for excursions: arranged by the the retreat center if you wish. Additional fees apply.
Massage On site
Additional pool towels upon request 
Additional room cleanings
Locally Grown and Fermented Italian Wine's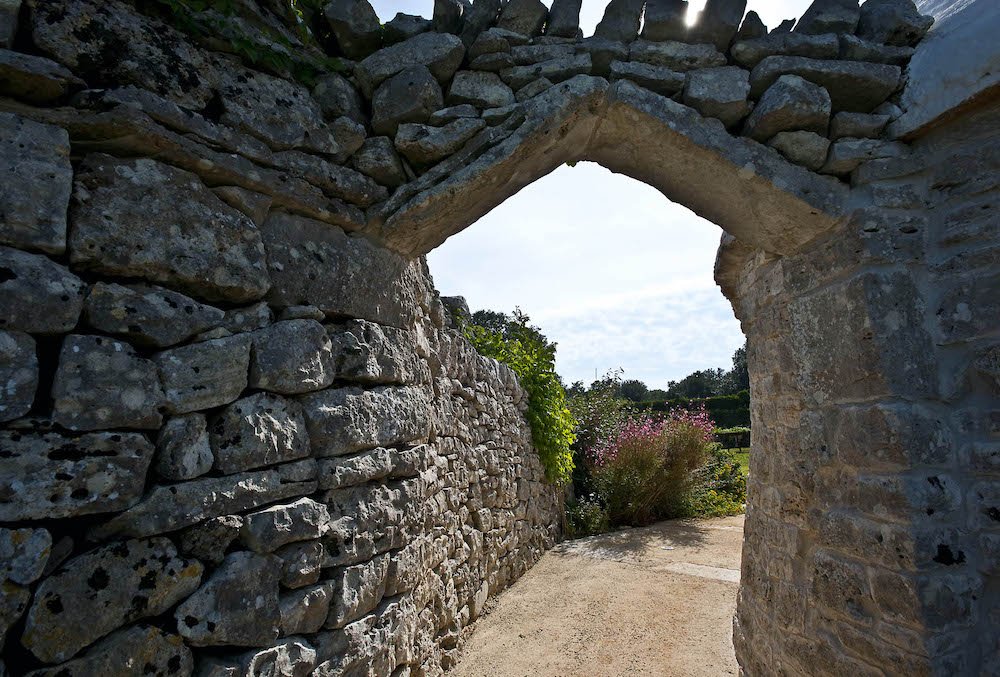 Accomidations
ROOM OPTIONS
VERY LIMITED ROOMING AVAILABLE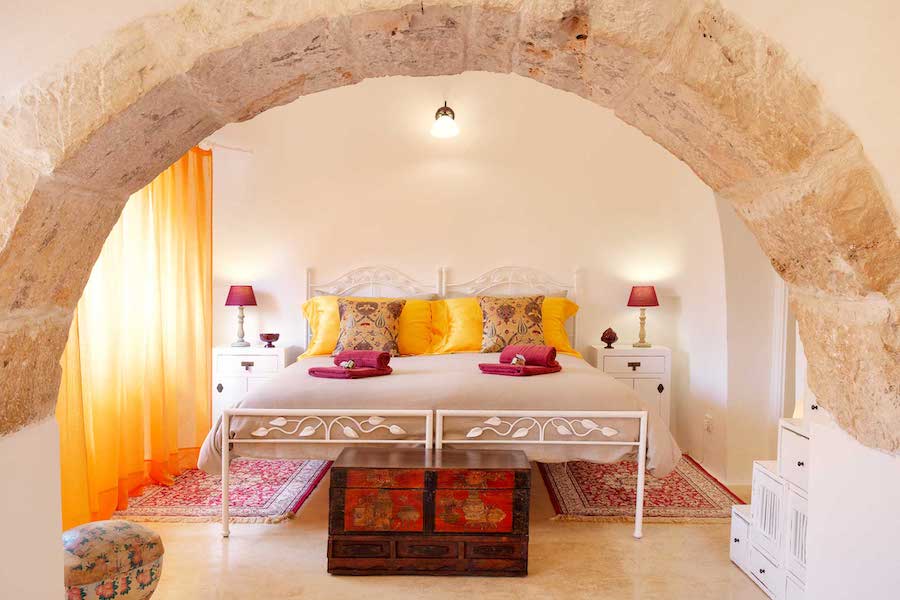 Single Room
Enjoy the luxury or having your own room. If privacy is high on your priority list be sure to grab this option right away as there are only a few rooms available.
UPDATED Jan. 6th at 2pm: SOLD OUT! See Additional Single room option below
3 Month Payment Plan
Regular: $1034/Month Early Bird: $900/month
Pay in Full
Regular: $3100 Early Bird: $2700
Standard Double Room
Shared accommodations – 2 people per room. You may sign up with someone or you will be assigned a yogi roommate
UPDATE Jan. 6 at 10am SOLD OUT (see Large Double Room Option)
Payment Plans Per Person
Regular: $720/Month Early Bird: $586.67/month
Pay in Full
Regular: $2160 Early Bird: $1760/month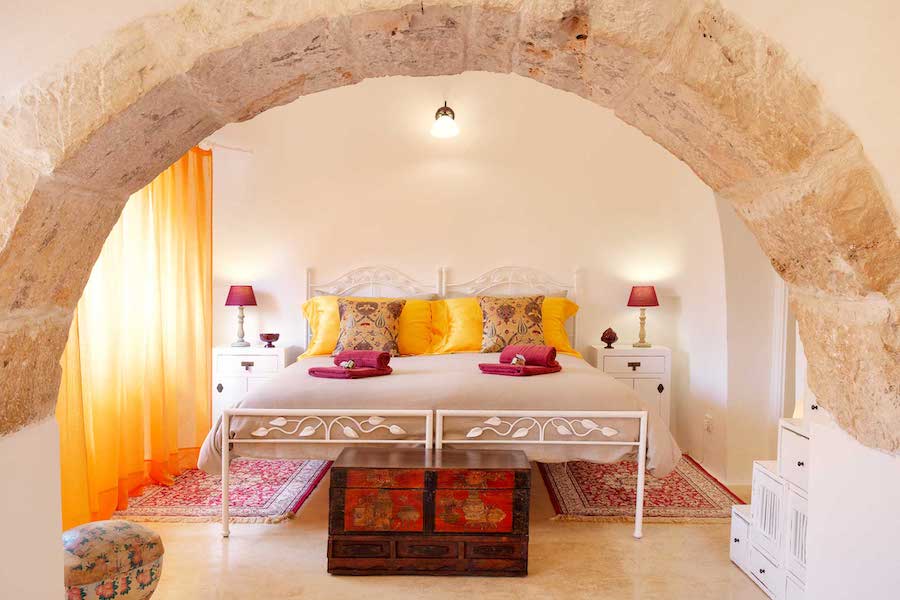 Single Room 
Enjoy the luxury or having your own room. If privacy is high on your priority list be sure to grab this option right away as there are only a few rooms available. 
UPDATED Jan. 7th at 10am: SOLD OUT! 1 bed left in a double room – choose this option and notify me that you want a single. if a room opens up you will have first choice at a single 
3 Month Payment Plan
Regular: $1084/Month Early Bird: $950/month
Pay in Full
Regular: $3250 Early Bird: $2850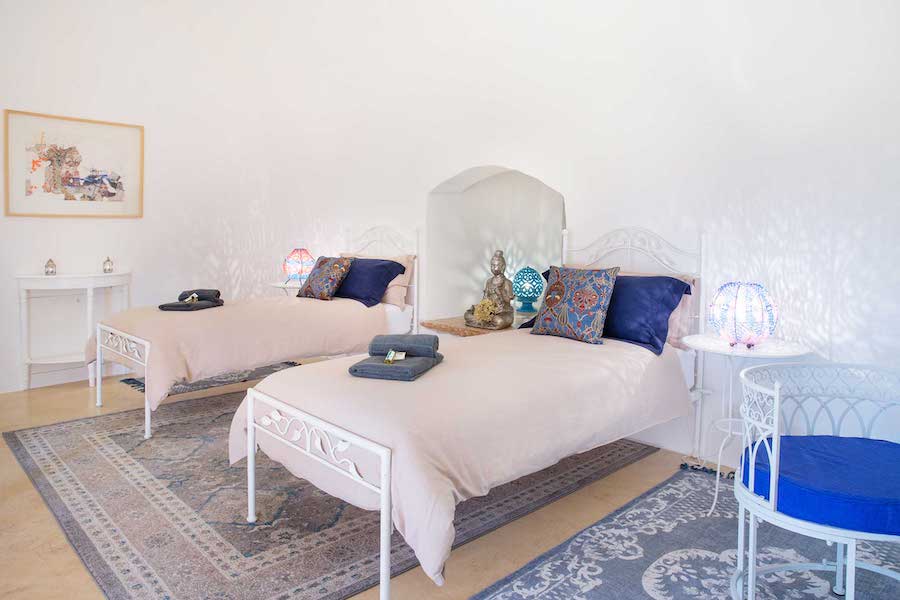 Large Double Room
SOLD OUT – PLEASE EMAIL Matt using the form below to get on the waitlist in case a spot opens up. It does happen
Payment Plan Per Person 
Regular: $790.67/Month Early Bird: $657.33/month
Pay in Full
Regular: $2372/Month Early Bird: $1972
I cannot speak highly enough of the experience I had with Matt. He not only taught almost everything I know and love about yoga in a wonderfully unique way, but with the most genuine sense of passion and dedication.   I was blown away by Matt's knowledge and broad range of retreat activities from the yoga to a handstand workshop, meditations and a satsang.  My favorite aspect of this experience was how personal it all was. Matt interacted with all of the yogis from start to finish – meal times, downtime in between yoga classes and after dinner. It was so fun and down to earth and the connection is felt instantly.  
Free WiFi
Wifi is free and it is accessible throughout most of the retreat center.
Coffee/Tea/Fruit All Day
Coffee, Tea, Fruit, & homemade Pastries available
Pool
The amazing saline filtered pool is accessible at all hours.
Checkin & Checkout
Checkin Saturday April 23rd at 4:30pm.  Check out on April 30th, times are TBD. If you plan to make use of the complimentary shuttle service please do not book your flights until you are emailed with finalized details.
Free Airport Transfer
A complimentary shuttle will be arranged for you providing you arrive at the appropriate airport and at the correct time. Further details will be provided after sign up. This will be arranged by the retreat center, please wait to book your flights until you are given the go ahead via email from Matt. 
Cancellation Policy
This retreat is non-refundable for any reason unless canceled by the instructor due to covid restrictions or otherwise. If you are not able to attend for any reason we will do our best to help you find a replacement retreat goer. In the event that we are able to find someone to take your place you will receive a refund minus a transaction and administrative fee of $500. If you find a suitable replacement you will receive a refund minus a $300 transaction and administrative fee.
Please take precautions leading up to the trip, if you cannot attend for any reason including due to covid you will be responsible for the full payment of your spot unless you find a replacement as mentioned above. 
Plan Your trip
Transportation Information
Information
AIRPORT
Puglia has a few airports to chose from, the closes being Brindisi and Bari. If you would like to take advantage of the shuttle service plan to arrive in Brindisi by 2pm on April 23rd. further details regarding shuttle service will be discussed after sign up .
IMPORTANT: PLEASE WAIT FOR CONFIRMATION before booking flights. You will receive the go ahead email when it is time to book your flight. With Covid restrictions it is recommended to book with travel insurance.
Vaccination & Quarantine
Be sure to follow all protocols according to your country and Italy's travel restrictions. It is your responsibility to quarantine prior to the retreat to avoid contracting covid, no refunds will be given, though you can send a friend in your place. 
Passport
Common protocol is make sure your passport is valid for at least 6 months after your departure date. 
International Flight
If you are flying over seas from America or Asia, you will likely require a stop over en route to Brindisi. Please wait to book your international flight until you are given the go ahead email from Matt. Additional details will be provided as necessary. 
Puglia Hotels
There are many hotels in Puglia that you can book prior to or after the retreat. If you plan to use the shuttle service be sure your hotel is near to Brindisi Airport. 
Cash?
Italy operates under European Currency. It is helpful to carry Euro's with you when outside the Yoga retreat center. Many of the cafe's and shops in the local towns and cities do not accept credit card. The retreat center on the other hand will accept credit card for any additional purchase you make with them.
Retal Car
While it isn't necessary you may chose to rent a car. Please contact https://www.larosadei4venti.org/ prior to request information and to make sure there is parking available. Most of the group will be sharing taxi's or shuttle van service to and from excursions. 
This retreat was my very first both w/Matt Giordano and in Costa Rica @ The iguana lodge on the OSA Peninsula.
Everything about this adventure was stupendous! to list a few highlights; bonfire and dinner on the beach ; a picturesque sunrise over the water every morning; yoga and meditation led by a warm and welcoming yogi teacher who manages to guide me to places I haven't been before; perfect weather for any activity ; a naturalist every morning who knows exactly where to find the abundant wildlife right on the property, delectable meals , gracious hosts and I could go on and on. I am truly grateful to have shared this experience with Matt and a group of beautiful like minded yogis. Cannot wait to return!!!
AN EXPERIENCE BEYOND WORDS
I am not sure I can even put into words how AMAZING this Costa Rica Retreat was. If you have been on the fence about doing a retreat as I have been for the past few years, this retreat is a MUST. It was a life changing experience. Matt was an incredibly caring, inspirational, and giving host. Doing this was completely out of my comfort zone, but I left with so much growth and my heart is so full. I met new like-minded people, deepened existing friendships, truly advanced my yoga practice through Matt's creative workshops, and grew personally through self reflection and facing fears. Adding to the Immersion Retreat was being present in the serenity of the Jungle in Costa Rica. The Iguana Lodge was an incredible setting in every aspect and my favorite part was being able to enjoy dinners with your Retreat group at the community dining table, eating outstanding local foods, getting to know each other better, and reflecting on our retreat experience. This was a once in a lifetime adventure…
"Thanks Matt for sharing your unique gift of teaching yoga. I always learn something new with you. I also had a wonderful experience in Costa Rica — from the beautiful scenery to the friendly people in Iguana Lodge and the yoga community."
This retreat was absolutely perfect from start to finish. Matt has a way of immediately making you feel welcomed and seen and comfortable; on an international retreat with many people you may not know, I think that is important. The yoga was great as always; a theme is incorporated throughout the week so there is purpose to each and every session. Matt's instruction is clear and concise and his knowledge base is something that I find inspiring as a fellow teacher.
The iguana lodge as a retreat center is the most beautiful place I've ever seen. The yoga deck(s) are stunning, the pool, the plants and flowers, monkeys all over the place. The staff was incredibly welcoming and happy and helpful, they spoke good English so it was easy to communicate. The food was amazing; I felt spoiled from start to finish. Can't say enough good things about the whole experience; I'd go back year after year.
Attending Matt's retreat in Costa Rica was hands down one of the very best gifts I have ever given myself. Aside from spending a week in a most stunning and relaxing environment that is the Iguana Lodge, enjoying new friendships and delighting on the delicious cuisines offered daily, I left the retreat with the complete reset and revitalization I felt my mind, body and spirit were needing.
Matt's vast knowledge and passion for anatomy and understanding the body's ability and potentiality to flex, bend, strengthen and align under its optimal efficiency is really felt in his classes. He brings and holds a beautiful and spiritual space and presence for his students and his passion and reverence for being a teacher is greatly felt. His care and dedication to teaching from a very pure and anatomically inclined space encourages his students to tune inward and become more conscious, aware and curious with their own anatomy and approach to various asanas. Through being encouraged to examine what I was feeling and what did I want to feel, I gently felt old physical patterns that weren't serving me anymore unwind and melt away. Leaving me with so much more freedom in my mind and body space. His classes will challenge, inspire and grow you and his fun and humble spirit at the helm, will provide for an all encompassing yogic adventure. I give this retreat a 10! It's one not to be forgotten and it might just become a yearly tradition in your life like I hope for it to be in mine.
REady for a nourishing adventure?
Looking forward to seeing you in Puglia!
Thanks for treating yourself to the practice of yoga.
Need Something Else?
Send Matt an email below with your questions!