Medical science and research has shown that yoga can potentially help improve overall health, which directly affects the progression of different diseases. While people of all ages and backgrounds can benefit from yoga, there are some great benefits for the aging population in particular. This blog post will highlight some of the benefits of yoga for an aging population.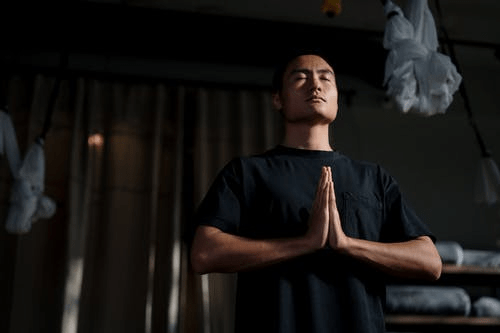 Appearance
As we grow older, we develop signs of aging. However, research shows that people who engage in yoga regularly experience these changes at a slower rate. There's sufficient evidence suggesting that yoga can help you age gracefully.
Strength
Aging also affects our bones, muscular and skeletal systems, thereby impacting our fitness and agility. While these changes are inevitable, you can minimize their impact on your body by adopting healthy practices such as yoga. Research shows that people who engage in yoga are relatively stronger and have greater endurance.
Flexibility
Another impact of aging is loss of mobility and flexibility. When we grow older, our bones and joints tend to get stiffer. By enhancing balance and grit, yoga practices can help make you feel more flexible and at ease when performing routine tasks.
Weight Loss
With age, it gets difficult for older individuals to burn fat and get in shape because of slowed metabolism. However, certain types of yoga can help you regulate your appetite, boost your metabolism, and may contribute in controlling geriatric weight gain.
Overall Health
Since yoga revolves around mindful breathing and meditation, it can help in improving digestion, regulating blood flow, resting pulsating heartbeat, and gaining mental clarity.
You can reach out to TheYogiMatt for the best advice and yoga practices from anywhere in the world.
Matt Giordano, TheYogiMatt, is a world renowned yoga teacher, and the creator & founder of the global school called Chromatic Yoga. He is most known for his skillful ability to guide students into postures to awaken their full potential. Matt provides top level teacher trainings in both the 200 and 300 Hour formats. Visit www.theyogimatt.com to learn more about online classes, immersions and teacher trainings.