Description
Do you love practicing yoga online with Matt, and want to share it with your friends, family, students, loved ones? Well good news, now you can! Enter the amount you would like to gift, and add to cart. On the final checkout page you will have the opportunity to choose the email address you want it sent to, the date you want it sent on, and you may customize the message. Want to buy more than one? No Problem, change the quantity in your cart, or revisit this page after adding to cart if you want to gift a different monetary amount.
Gift Cards will be sent via email to the person you choose
Choose a date you would like it sent
You choose any amount you would like to share
Valid for ANY online class, workshop, course, immersion, training or even retreat
Customize your message, make suggestions of your favorites.
Accepted Payment methods: You may pay via credit card, debit card, or PayPal balance.
WHAT ABOUT FUTURE LIVESTREAM IMMERSIONS?
YES, YES, YES! The recipient of your generous gift will have the option to purchase anything they want even if it is not yet released on theyogimatt.com. In the custom message we suggest sharing your favorite immersions, workshops, or trainings to give them some direction. You can send them the link to theyogimatt.com/live where all livestreams past and future are sold!
WHAT IF I DON'T WANT THEM TO GET THIS TILL THEIR BIRTHDAY OR A SPECIFIC HOLIDAY?
NO PROBLEM! At the final checkout page you will be able to customize the exact date you want the email to be sent to your friend, family member or loved one!
CAN THIS BE USED TOWARD THE 200 HOUR OR 300 HOUR YOGA TEACHER TRAINING COURSE?
ABSOLUTELY! The amount provided will be used toward their course, and taken off the total amount they owe. It works just like cash, so they can apply it to anything they would like.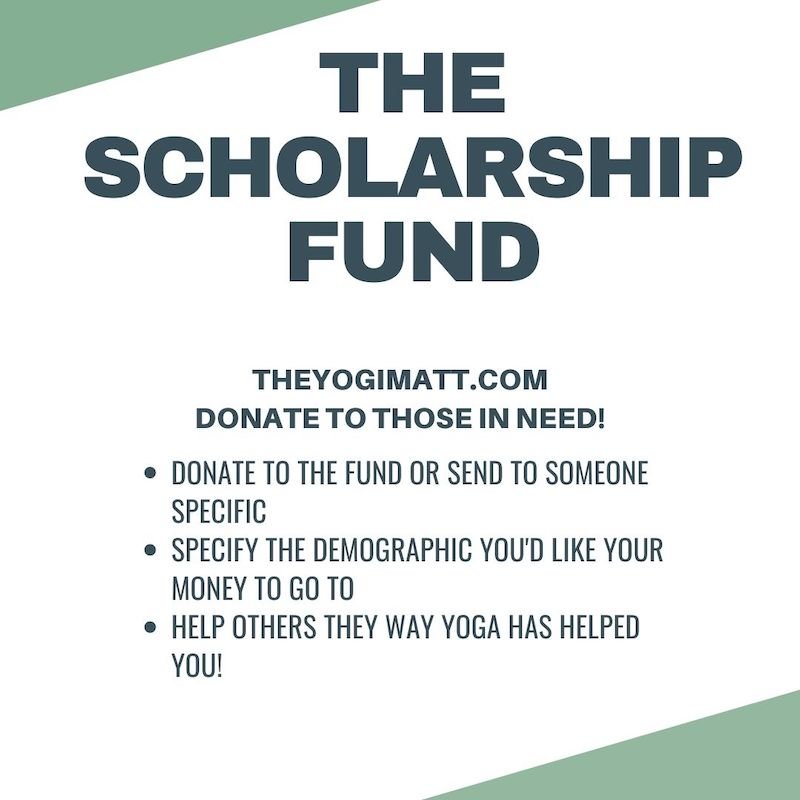 SCHOLARSHIPS
Are you wanting to make a difference in spreading the gift of yoga to others? Perhaps someone who otherwise wouldn't be able to afford an immersion, or a teacher training! If you know someone that could use support, all you need is their email address and you can send them financial support to practice.
If you don't have someone in mind but you want your money to go to someone you can send your email directly to matt@theyogimatt.com and your money will be assigned to someone who is genuinely in need of financial support. You may set the parameters of selection by writing directly in the personalized message who you are wanting your money to go to. For example you may specify gender, gender identity, BIPOC, country or territory, Income Bracket, Cancer Patient etc.
How Do I know my donation has gone to someone? I, Matt Giordano will honor your gift, and be sure it gets to the right person. In full transparency I am happy to notify you once your donation has been used by someone. I simply request that if you would like to be notified that your donation is $100 or more. To be notified, YOU MUST include your contact email in the personalized message at checkout and please state that you would like to be notified when the scholarship gift card is assigned.