MOBILITY
ACTIVELY INCREASE ACTIVE AND PASSIVE FLEXIBILITY
LIFETIME ACCESS TO ALL CLASSES
ONLINE YOGA TO IMPROVE MOBILITY: 12 CLASSES, 75 MINUTES EACH
SIGN UP NOW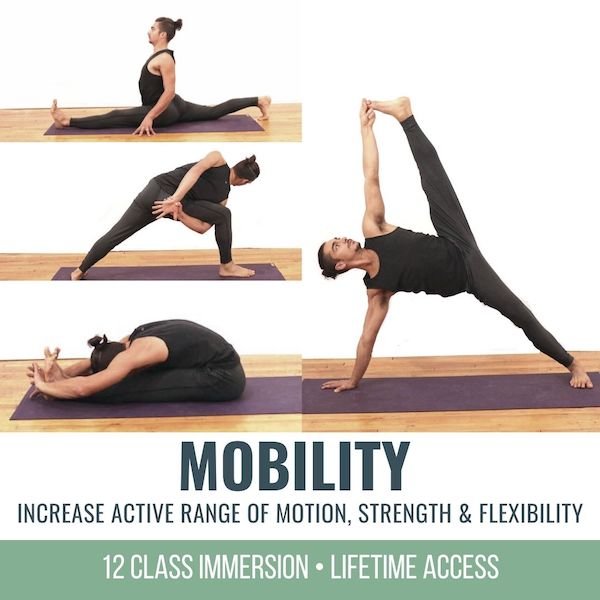 Key techniques to increase flexibility
Strength development for mobility and range of motion
Learn postures: Hanumanasana (splits), Extended Side Plank
Active and passive mobility for shoulders, hips, and spine
Find greater ease in seated postures
Improve mobility and posture off the mat
When and how to do active, passive, and isometric stretching
Lifetime access
12 classes, 75 minutes each
Unlimited views
UNLOCK 12 PRACTICES FOR LIFE!
NO RECURRING PAYMENTS
YOGA FOR MOBILITY AND FLEXIBILITY
ONLINE YOGA CLASSES TO DEEPEN AND EXPAND YOUR PRACTICE
•12-CLASS PACKAGE•
The Mobility Immersion is one of the all time best sellers on theyogimatt.com. The detailed, anatomically creative sequencing makes it an incredibly unique experience. Each class focuses on a particular area of the body.
Class #1: Rotator Cuff – Rotations at the Shoulder Joint
Class #2: Hips – Thigh Bone and Pelvic Rotations
Class #3: Neck Active vs Passive Range of Motion
Class #4:Shoulder Blade Articulations
Class #5: Wrist Strength and Flexibility
Class #6: Ankle Stability and Balance
Class #7: Knee Rotations, stability, Quads and Hamstrings
Class #8: The Elbow and Forearm Actions
Class #9: Spinal Mobility Part 1 – Extension
Class #10: Spinal Mobility Part 2 – Folds and Twists
Class #11: Hanumanasana
Class #12: Extended Side Plank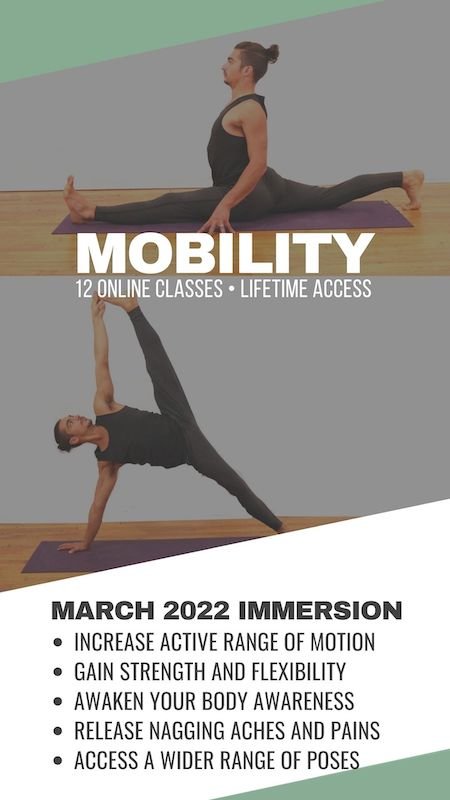 WHAT STUDENTS SAY ABOUT ONLINE YOGA CLASSES WITH MATT
Matt's classes are phenomenal- if you ever have the ability to practice with him, make use of it!! He has a very unique talent of combining anatomy, yoga philosophy and his own perspective into a super intense package of knowledge which is fun AND easy to understand. I enjoyed the April immersion a lot as it was a great way of deepening my own practice and broadening my horizon, especially as the lifetime access allows you to take classes
as often as you want- trust me, you will want to take them again! I cant wait for next month's classes and highly recommend everyone to take the May pass and joining in on the journey.
Matt's April pass was a journey. It was more than just the physical exploration of my practice but also helped me explore my spiritual practice. It was very nice to have a consistent practice during this time of uncertainty. If you are looking for a practice to ground yourself I would highly recommend exploring the Live Immersion of the Month.
Covid_19 bought Matt into my home and my yoga practice. This last month I have learn't so much it has deepened my practice and my understanding of the anatomy & biomechanics and how we use both in every asana we practice. He has also helped in my teaching, ie asking my students to think about the foot as a tripod "big toe, pinkie toe, heel " I never imagined I would learn so much from the immersion.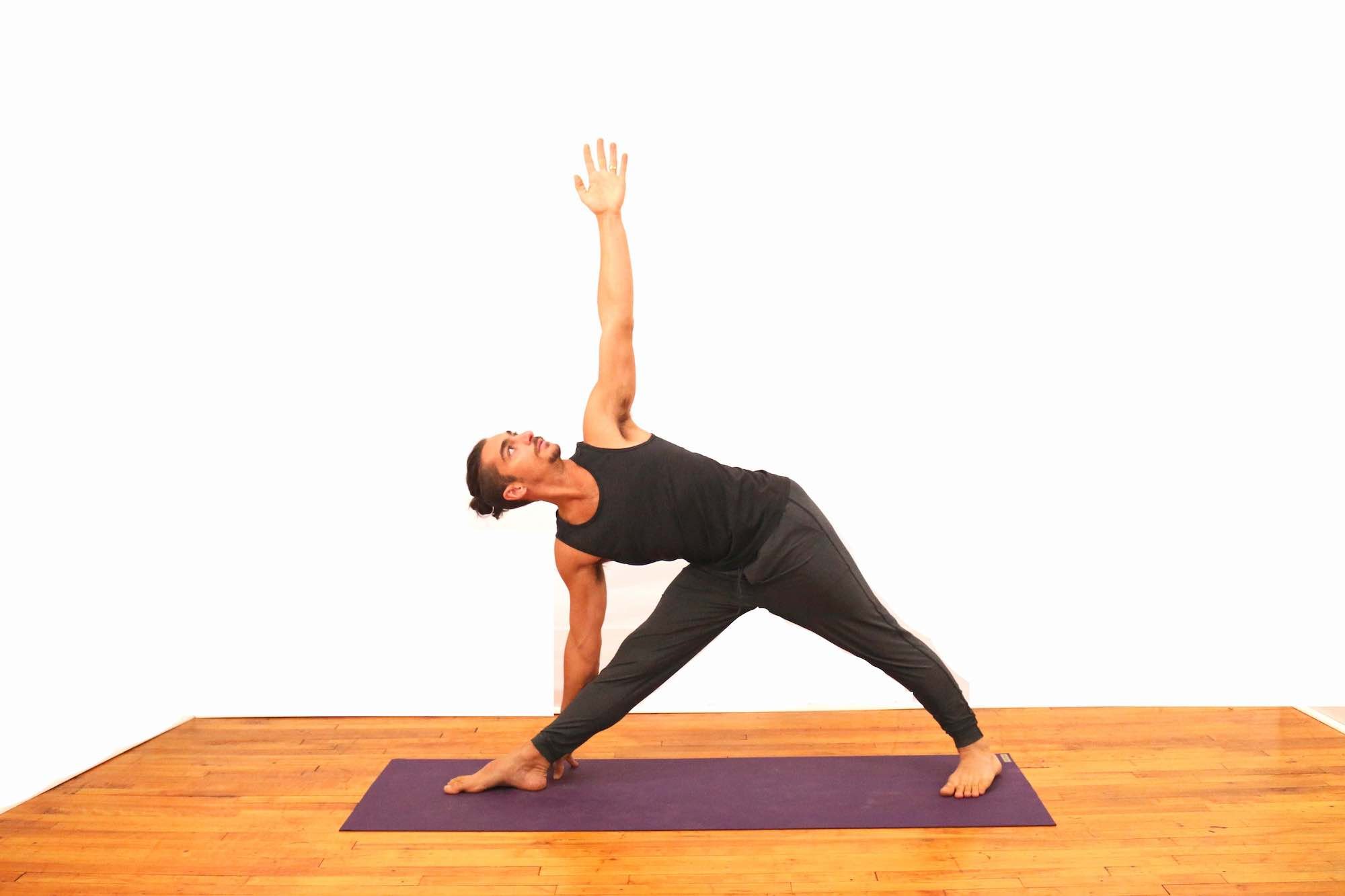 MOBILITY
REGISTER NOW AND SAVE!
ACCESS YOUR NATURAL RANGE OF MOTION THROUGH INCREASED STRENGTH AND FLEXIBILITY!