Yoga is an ancient practice that historians attribute to Indus Valley civilization. Regardless of its origins, it's becoming increasingly popular today. It's not only a retreat from our chaotic lifestyles, but also brings with it many great health benefits. This blog post will highlight some of the ways in which Yoga can transform your life.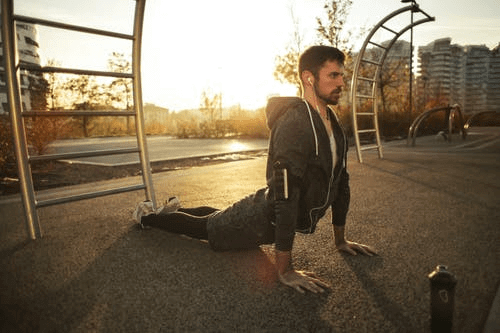 Weight Loss
Obesity is one of the biggest concerns in the United States as we find more and more people falling victim to it. Apart from damaging your body image, obesity is also responsible for many serious health issues. While there are many diet plans and workout routines that claim to help you lose weight, yoga's ability to do so is often underestimated. Research shows that yoga can facilitate weight loss by making you a more mindful eater. This automatically translates into better control of certain cravings which can also help you achieve the calorie deficit you've been looking for.
Fitness
Yoga can help you lose weight and keep it from coming back. In other words, this spiritual art of stretching relaxes your mind and body and can help tone your muscles. According to research, young adults who engaged in yoga for at least 30 minutes every week for four years experienced slower weight gain than those who didn't.
The same research also reveals that yoga practitioners have balanced lower body mass indexes (BMIs) . Researchers carefully studied a small group of sedentary individuals who had never engaged in yoga or any similar practices before. These participants then practiced yoga at least twice a week for around 3 hours, and the results showed a significant improvement in their fitness and strength levels.
Cardiovascular Health
Apart from keeping you in shape, there are many purported health benefits as well of yoga. Studies show that elevated mind and body connection can help lower blood pressure and restore "baroreceptor sensitivity." Stats also suggest that people who practice yoga regularly are able to maintain better lipid profiles and overall heart health.
It's because of these benefits that many doctors have start including yoga in their cardiac rehabilitation programs.
Reach out to TheYogiMatt for best advice and yoga practices.
Matt Giordano, TheYogiMatt, is a world renowned yoga teacher, and the creator & founder of the global school called Chromatic Yoga. He is most known for his skillful ability to guide students into postures to awaken their full potential. Matt provides top level teacher trainings in both the 200 and 300 Hour formats. Visit www.theyogimatt.com to learn more about online classes, immersions and teacher trainings.