Many Americans, including young ones, are often found complaining about back pain and other similar body aches. While some pains are temporary, others are classified as chronic. People try different medicines and therapies to deal with their pain. However, many people are unaware of the benefit of yoga in alleviating the symptoms of body aches, and that's what we'll focus on in this blog post.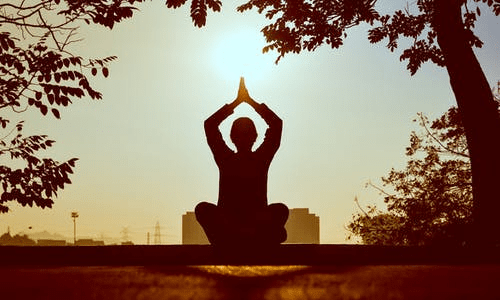 Chronic Pain
Some researches have shown the benefits of yoga for people suffering from arthritis, migraine, fibromyalgia, low back pain, and similar chronic pain complaints. According to a study published in Annals of Internal Medicine, people with weekly yoga classes experienced increased mobility and comfort. Similarly, a meta-analysis of 17 studies suggested that yoga might can help you deal with fibromyalgia osteoporosis-related curvature of the spine.
How Does Yoga Help?
During Yoga sessions, you are typically required to practice certain moves and sit in specific positions for 45 to 90 minutes. It's best to perform under the guidance of an expert, either in person or online. Most yogis begin their session with breathing exercises and focus on relaxing the body and mind. It's similar to meditation and some spiritual practices. Different positions and techniques might be effective for different parts of the body. Expert yogis are aware of which parts to focus on and how.
Yogis modify Asanas based on various factors such as the purpose of yoga and the strength and experience of the one who's practicing it.
Reach out to TheYogiMatt for the best advice and yoga practices from anywhere in the world.
Matt Giordano, TheYogiMatt, is a world renowned yoga teacher, and the creator & founder of the global school called Chromatic Yoga. He is most known for his skillful ability to guide students into postures to awaken their full potential. Matt provides top level teacher trainings in both the 200 and 300 Hour formats. Visit www.theyogimatt.comto learn more about online classes, immersions and teacher trainings.