Chaturanga Yoga Pose Alignment and Anatomy
The Mystery FINALLY Revealed and Clarified
WHAT IS CHATURANGA AND WHY IS IT SO CONFUSING?
What is the best alignment for the yoga pose: Chaturanga? Well first let's start with what Chaturanga is. Chaturanga is both a yoga pose and a transition otherwise known as a movement – a posture implies no movement, while a transition implies the movement between two static postures. Because Chaturanga is used as both a static posture and a transition, it is hard to have a universal conversation about it. We have to first agree on what it is in order to analyze "it". Globally there is a discussion of "chaturanga" and yet everyone has a different idea of what it is in their mind, and thus there exists much controversy around what is the correct alignment of chaturanga.
How could there be a correct pose when the posture is usually taught as a movement from one posture to another? In modern vinyasa this pose is used to go from plank to upward dog, and in order for movement to occur it is a law that join alignment has to change, for if our joints do not change than no movement can occur. SO, while there are many reasons to practice chaturanga as an isolated pose, that is not how most people are practicing it these days, so it would be more useful to discuss how to move our bones and what muscles we can engage if we want a smooth flowing posture that minimizes risk of our joints.
CONFUSED BY GRAVITY
The movement is confusing mostly because of our relationship to gravity. When looking at the movement, it is actually not all that complex, there are only 3 major joints that change: the elbows go from straight to bend, the arm bone goes from being in front to by our side (flexion to neutral) and the shoulder blades go from apart to together (more or less) which is called protraction to retraction – explained in the video below. If you stand up and do the same actions with your arms while having your hands out in front, there is nothing mysterious or complex about the actions, but when you put the weight of your body plus gravity upon you then it gets interesting.
While the joints actions are simple in the movement from plank down toward the ground, the muscle engagements that slow the body down in this transition are actually the OPPOSITE of the joints. . For example the elbow is bending when moving from plank downward to chaturanga, BUT the muscles that need to engage in order to slow down the movement are actually your triceps. The Triceps are the muslces that straighten the elbow, and yet we are wanting the elbow to bend. If we don't activate our triceps in the transition form plank to chaturanga than we would rapidly fall on the ground. We do this all the time in transitions, we activate the opposing muscles of what is happening anatomically in our joints. We even do it in most static postures – for example, how many poses have you done where you feel your quads burning, and yet your knee is bent? The muscles that straighten the knee are the quads, and yet they are fully engaged in bent kneed postures, so that you don't completely bend your knee and wind up on the ground.
CLARITY: WHAT IS THE CORRECT ALIGNMENT OR WAY TO DO CHATURANGA?
In my video below you will hear more about "correct" and "incorrect" and why there really isn't a way we could define that, but we can talk about efficiency, joint safety, greatest stability, or range of motion etc. The way I suggest to practice chaturanga is as follows .
Allow your joints to:
Elbow: Bend (flexion)
Shoulders: Arm Bones go from flexion (out in front as in plank) to neutral
Shoulder Blades: Protraction to Retraction from plank to chaturanga
What Muscles To Engage and HOW to Engage them
Triceps: Try to straighten your elbow while allowing it to bend. The action of trying to straighten your elbow is an activation of your triceps. You do this by only activating your triceps enough to slow down the bending of the elbow but not enough that you win over the weight of your body and gravity, if you did that then you'd wind up back in plank pose.
Deltoids: Same explanation – the front deltoids are the muscles that would normally bring your arms from neutral to out in front (flexion). Activate these muscles enough that it slows down the decent but does't stop it.
Serratus Anterior: The muscle that moves your shoulder blades a part – this is very active when we do plank (hopefully), and it should remain active while lowering, it is what slows the movement of the scapula from protraction to retraction. Note this is not the same as punching your shoulder blade forward into what is called upward tilt which I go over thoroughly in the blogs below.
The February 2020 Immersion titled "The Dance" is a unique immersion in that it is focused entirely on transitions from one posture to another, learning the bio-mechanics and anatomy of what is happening in our body. If you are wanting to re-pattern the way you move on your mat, learn what muscles to engage for efficiency and controlled actions, this is the livestream immersion for you! See All Livestream Immersions
MORE WAYS TO DEVELOP YOUR PRACTICE
Live Immersions are all designed to support you with both development of your knowledge and your embodiment. With every immersion there is a focus, and I guide you through sensation based practices to help you rediscover your body!
200 hour training Take the dive into your practice in a deeper way, by developing your body awareness, understanding of anatomy, and learn how to share it with others. 
300 Hour Online Training Advance your teaching skills, get 500 hour certified, and create a greater impact with your offering as a teacher of yoga.
UPCOMING IMMERSION
Each month you have the oportunituy to enroll in 3 weekly classe! You will get lifetime and unlimited access to each of the classes. Should you choose to enroll you will also have the oportunity to view all classes as they stream live 3 days a week. Each month has a physical focus to help you gain targeted techniques and advance your body awareness. 
Be a part of the community, after enrolling you have the chance to connect with members through our exclusive facebook group where you can get tips directly from me, Matt Giordano. You are encouraged to share photos and videos of your practice for personalized  support. 
I look forward to sharing this practice with you and helping you develop in a big way!
~Matt
WHAT STUDENTS SAY ABOUT THE LIVE IMMERISONS
Matt's classes are phenomenal- if you ever have the ability to practice with him, make use of it!! He has a very unique talent of combining anatomy, yoga philosophy and his own perspective into a super intense package of knowledge which is fun AND easy to understand. I enjoyed the April immersion a lot as it was a great way of deepening my own practice and broadening my horizon, especially as the lifetime access allows you to take classes
as often as you want- trust me, you will want to take them again! I cant wait for next month's classes and highly recommend everyone to take the May pass and joining in on the journey.
Matt's April pass was a journey. It was more than just the physical exploration of my practice but also helped me explore my spiritual practice. It was very nice to have a consistent practice during this time of uncertainty. If you are looking for a practice to ground yourself I would highly recommend exploring the Live Immersion of the Month.
Covid_19 bought Matt into my home and my yoga practice. This last month I have learn't so much it has deepened my practice and my understanding of the anatomy & biomechanics and how we use both in every asana we practice. He has also helped in my teaching, ie asking my students to think about the foot as a tripod "big toe, pinkie toe, heel " I never imagined I would learn so much from the immersion.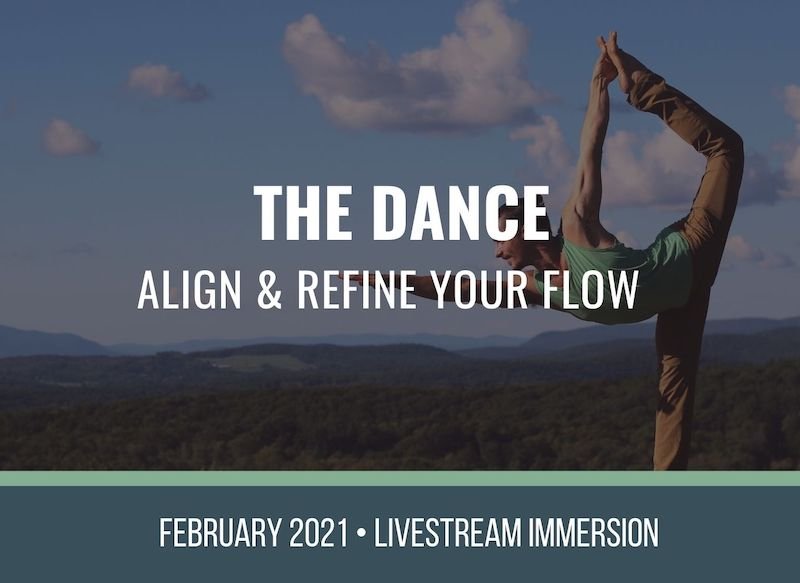 THE DANCE
ALIGN, REFINE AND MASTER YOUR FLOW
12 ALL LEVELS LIVESTREAM CLASSES

WATCH ANYTIME WITH LIFETIME ACCESS

SHARPEN YOUR SKILLSET & ADVANCE YOUR PRACTICE
$298.00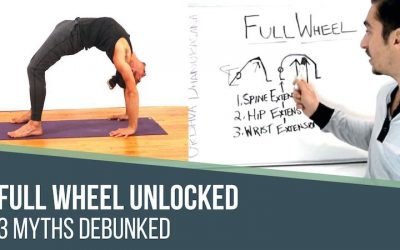 YOGA ALIGNMENT: FULL WHEEL POSE THE 3 MYTHS DEBUNKEDFULL WHEELYOGA ALIGNMENT: FULL WHEEL POSEYoga alignment for Full Wheel Pose is anything but simple, but achieving an easeful expression of the posture in your body is most definitely attainable. We just have to break...
read more
When You Subscribe You Will Instantly Get Access To
The Technique Pack: 15 Yoga Pose Breakdowns
Exclusive Online Course Discounts 
Exclusive Blogs and Videos