What is Yoga Alignment?
Is there only one right way to do a pose?
YOGA ALIGNMENT: WHAT'S THE RIGHT WAY TO DO THE POSE?
Yoga Alignment has long been regarded as a way of keeping our body safe, but what is it and is it actually effective, important? Let's first discuss what alignment is in the physical sense: it is the choice of how we choose to hold our bones in relationship to one another in any given shape. The key word I used there was "choice". The problem that we have fallen into as a yoga community is that many believe and have preached that their is one right way to do a posture, claiming it will keep you safe, or simply saying "this is the right way."
Truth is there are very few wrong ways to do a posture and hundreds of correct ways. Well what is correct and incorrect based on? More often than not it has been based on a shape, an aesthetic that may or may not be appropriate for any one individual. In my oipinion it would be better to focus on developing awareness of what our body needs to find greater balance in the muscular system. I like to look at everything as more of a spectrum rather than an incorrect or correct. This way if something falls on the extreme side of "dangerous" I can simply make the decision to avoid it understanding that the risk is probably not worth it. For example understanding the risk of shoulder impingement when dropping the shoulders in down dog, while it may not be wrong, its simply not worth the risk. If you aren't familiar with what I am referring to, please check out these two blogs after this one to gain clarity:
IS ALIGNMENT IMPORTANT?
If you are looking at alignment as a correct and incorrect way of approaching the posture based on what it looks like on the outside, than it really isnt all that important to learn it unless you want some fancy instagram photo. HOWEVER, If you use alignment as a way of reflecting upon your muscular patterns, i.e. strengths, weaknesses, areas of tension, and so on, than Alignment can be super powerful in the transformation of your body. Trying a posture with multiple alignments will provide a platform for your self inquiry, and this is what the yoga practice is all about.
THE TWO STEPS
There are only two things you need to do if you want to bring health to your muscular system and advance your yoga practice! 
Learn your personal muscular patterns, which requires that you seak out your weak muscles, tight muscles, over stretched muscles, and develop an understanding of how your joints are interacting with these muscular patterns. Sounds compicated I know, this is why yoga has never been a self taught practice and we have teachers to help guide us. This is why I offer the Livestream Immersions each month – to help you develop your physical awareness, advance your practice, and ultimately transform your body. 
One you establish an understanding over your patterns, the next step is to do the exact opposite actions which will bring balance to the body. Balance in our muscular system alow our joints to ALIGN more optimally which simply means that we will have greater range of motion of our joints without causing a collision course of compression and friction which happens when our muscluar system is out of balance with itself.
The February 2020 Immersion titled "The Dance" is a unique immersion in that it is focused on helping you seak out movement patterns that may be holding your back from flowing gracefully in your yoga practice. If you are wanting to repattern the way you move on your mat, this is the livestream immersion for you! See All Livestream Immersions
WHERE DO I BEGIN?
Hopefully the video has provided you with clarity, now its time to begin the process of uncovering your patterns and working toward balancing your muscluar system! The Live Immersions are all designed to support you with this exact process. With every immersion there is a focus, and I guide you through sensation based practices to help you rediscover your body! for those of you that are yoga teachers and want to further your study and education you would be best suited toward the 300 Hour Online Training
If you are ready to take the dive into your practice in a deeper way, and learn how to share it with others, than the 200 hour training is your next step!
Thank you for reading, and watching, I look forward to sharing more with you in an upcoming training or monthly immersion!
UPCOMING IMMERSION
Each month you have the oportunituy to enroll in 3 weekly classe! You will get lifetime and unlimited access to each of the classes. Should you choose to enroll you will also have the oportunity to view all classes as they stream live 3 days a week. Each month has a physical focus to help you gain targeted techniques and advance your body awareness. 
Be a part of the community, after enrolling you have the chance to connect with members through our exclusive facebook group where you can get tips directly from me, Matt Giordano. You are encouraged to share photos and videos of your practice for personalized  support. 
I look forward to sharing this practice with you and helping you develop in a big way!
~Matt
WHAT STUDENTS SAY ABOUT THE LIVE IMMERISONS
Matt's classes are phenomenal- if you ever have the ability to practice with him, make use of it!! He has a very unique talent of combining anatomy, yoga philosophy and his own perspective into a super intense package of knowledge which is fun AND easy to understand. I enjoyed the April immersion a lot as it was a great way of deepening my own practice and broadening my horizon, especially as the lifetime access allows you to take classes
as often as you want- trust me, you will want to take them again! I cant wait for next month's classes and highly recommend everyone to take the May pass and joining in on the journey.
Matt's April pass was a journey. It was more than just the physical exploration of my practice but also helped me explore my spiritual practice. It was very nice to have a consistent practice during this time of uncertainty. If you are looking for a practice to ground yourself I would highly recommend exploring the Live Immersion of the Month.
Covid_19 bought Matt into my home and my yoga practice. This last month I have learn't so much it has deepened my practice and my understanding of the anatomy & biomechanics and how we use both in every asana we practice. He has also helped in my teaching, ie asking my students to think about the foot as a tripod "big toe, pinkie toe, heel " I never imagined I would learn so much from the immersion.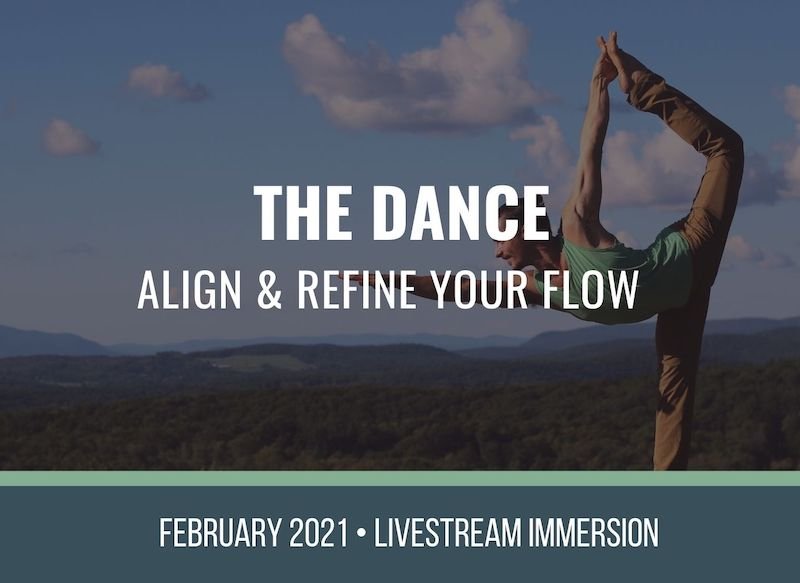 THE DANCE
ALIGN, REFINE AND MASTER YOUR FLOW
12 ALL LEVELS LIVESTREAM CLASSES

WATCH ANYTIME WITH LIFETIME ACCESS

SHARPEN YOUR SKILLSET & ADVANCE YOUR PRACTICE
$298.00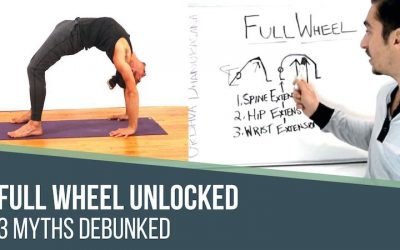 YOGA ALIGNMENT: FULL WHEEL POSE THE 3 MYTHS DEBUNKEDFULL WHEELYOGA ALIGNMENT: FULL WHEEL POSEYoga alignment for Full Wheel Pose is anything but simple, but achieving an easeful expression of the posture in your body is most definitely attainable. We just have to break...
read more
When You Subscribe You Will Instantly Get Access To
The Technique Pack: 15 Yoga Pose Breakdowns
Exclusive Online Course Discounts 
Exclusive Blogs and Videos