VINYASA
REFINE YOUR TECHNIQUE, SWEAT, BREATHE, & MOVE
LIFETIME ACCESS TO ALL CLASSES
ONLINE YOGA TO DEEPEN & EXPAND YOUR VINYASA PRACTICE: 12 CLASSES, 75 MINUTES EACH.
SIGN UP NOW
VINYASA IMMERSION • ONLINE YOGA
JANUARY 2022 • 12 CLASS IMMERSION
LIVESTREAM YOGA CLASSES: REFINE YOUR TECHNIQUE, TRANSITIONS, AND POSTURES
VINYASA IMMERSION
12 Classes: key techniques to deepen & expand your vinyasa practice
Refine The Classic Postures: Chaturanga, Down Dog, Warrior 1 & 2, Uttanasana, Crow Pose etc.
Popular Peak Posture Breakdowns: Dancer, Side Plank, Extended Vashistasana, Wheel, Flying Pigeon, etc. 
Master Your Transitions: Jump Backs, Jump Throughs, Jump Forwards, Single Legged Balance Transitions
All Levels Appropriate
Each Class is 75 minutes
Full Spectrum Yoga Classes with Warm Ups, Standing Poses, and Cool Downs
Wide Range of Posture: Hip Openers, Arm Balances, Shoulder Mobility, Heart Openers, Single Legged Balances, Inversions
UNLOCK 12 PRACTICES FOR LIFE!
NO RECURRING PAYMENTS
VINYASA IMMERSION
ONLINE YOGA CLASSES TO DEEPEN & EXPAND YOUR VINYASA PRACTICE
•12 CLASS PACKAGE•
The Vinyasa immersion is designed to help you refine your technique for classic postures, and transitions commonly taught in a vinyasa setting. You will learn how to access new movements, strengthen muscles and increase range of motion all while breathing, sweating, and getting that full range yoga class that you know and love. This experience seamlessly weaves education and practice so that you get the best of both worlds. 
 Awaken your practice, and take it to a whole new level. With the most effective drills, and powerful techniques "Vinyasa" will transform your practice.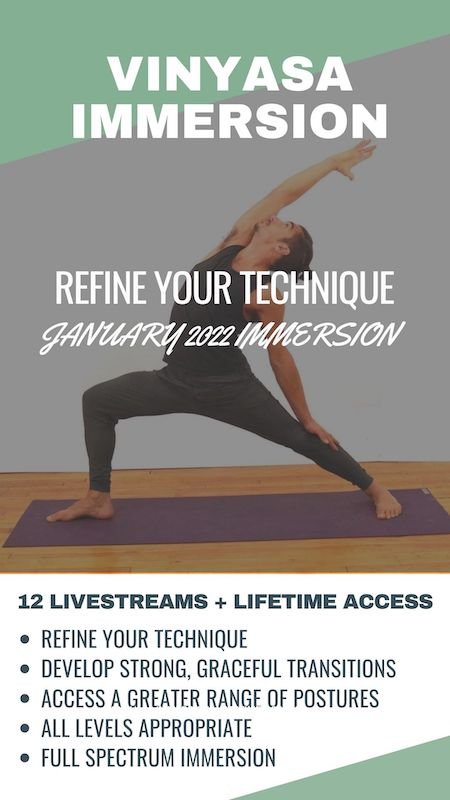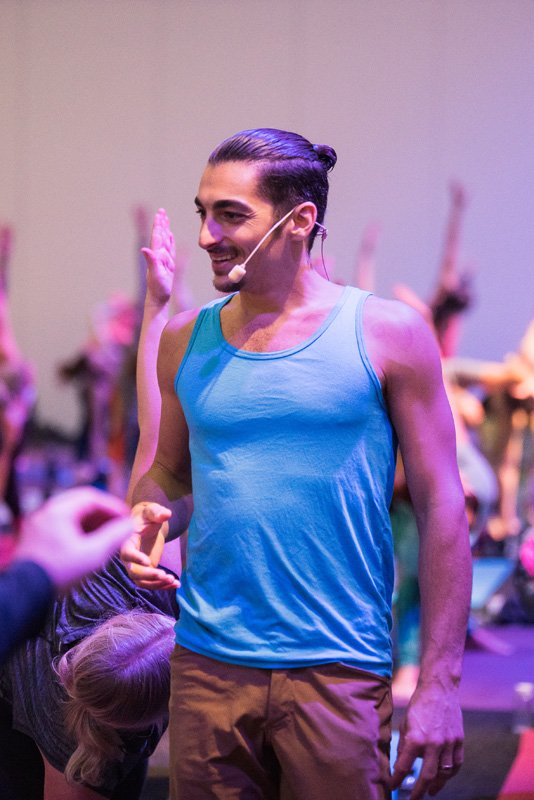 VINYASA TECHNIQUE AND PRACTICE
GET LIFETIME ACCESS TO ALL CLASSES!
Awaken your Vinyasa Practice

Masters your transitions between postures

12 all-levels livestreams (LIFETIME ACCESS)

Lifetime unlimited access to all classes

SALE: 1-time payment of

Practice on your own time 

All classes available for life

Exclusive community-building Facebook group — your questions get answered!

Access postures through skillful sequencing and mindful modifications

Reduce stress levels

Advance your practice with masterful techniques
THE IMMERSION EXPERIENCE
Vinyasa Immersion: Are you interested in developing your yoga practice, more specifically,increasing your proprioception (body awareness) through classic transitions? Do you want to learn the techniques to access a greater range of postures? With 12 livestream online yoga classes focused on providing you with both knowledge and actionable steps, this immersion is truly a must-have! You get lifetime, anytime, anywhere access to practice each class as much as you would like!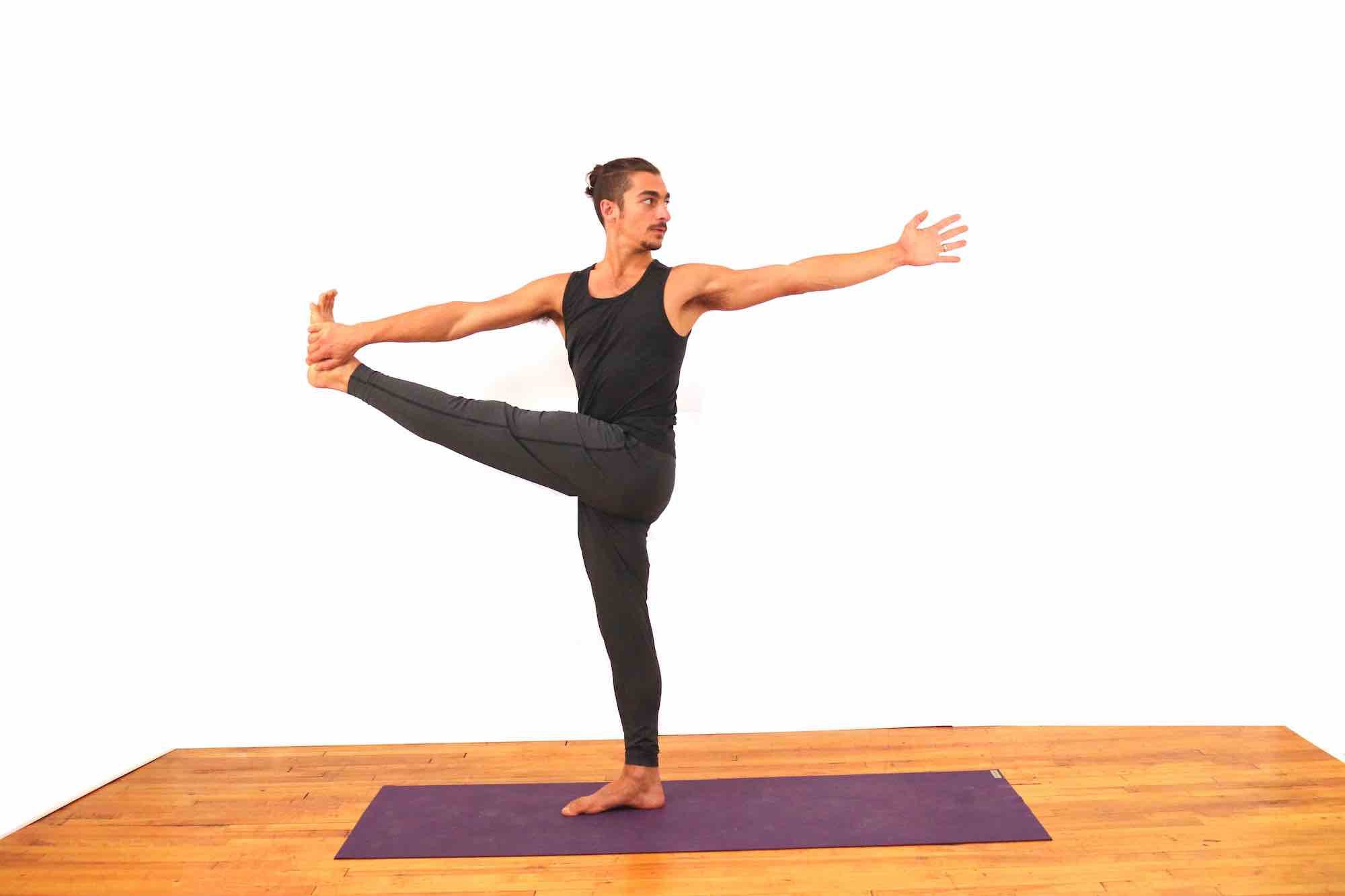 HOW DOES IT WORK?
When you sign up for the immersion, you will gain access to an exclusive members area of theyogimatt.com. When you are logged in, you will have access and be able to watch the livestream that day and any previously aired livestreams from that month.
ARE THERE RECURRING PAYMENTS?
NO. You are paying for access to one month of classes; after that, you will be provided a discounted rate should you want to continue practicing regularly. You will NOT be automatically billed. THIS IS A 1-TIME PAYMENT that gives you access to the classes in the respective month that you purchase.
IS THIS TOO ADVANCED FOR ME?
Matt specializes in teaching ALL levels of yoga practices, providing modifications and options throughout each class. These immersions are suitable for anyone with 1-3 months yoga practice or more. You do not need to have a regular practice, nor do you need to be flexible or strong. First-time yogis are welcomed so long as you have no major injuries. Each class focuses on a different yoga pose in order to gain a greater understanding of our body within the asana practice.
WHAT STUDENTS SAY ABOUT ONLINE YOGA CLASSES WITH MATT
Matt's classes are phenomenal- if you ever have the ability to practice with him, make use of it!! He has a very unique talent of combining anatomy, yoga philosophy and his own perspective into a super intense package of knowledge which is fun AND easy to understand. I enjoyed the April immersion a lot as it was a great way of deepening my own practice and broadening my horizon, especially as the lifetime access allows you to take classes
as often as you want- trust me, you will want to take them again! I cant wait for next month's classes and highly recommend everyone to take the May pass and joining in on the journey.
Matt's April pass was a journey. It was more than just the physical exploration of my practice but also helped me explore my spiritual practice. It was very nice to have a consistent practice during this time of uncertainty. If you are looking for a practice to ground yourself I would highly recommend exploring the Live Immersion of the Month.
Covid_19 bought Matt into my home and my yoga practice. This last month I have learn't so much it has deepened my practice and my understanding of the anatomy & biomechanics and how we use both in every asana we practice. He has also helped in my teaching, ie asking my students to think about the foot as a tripod "big toe, pinkie toe, heel " I never imagined I would learn so much from the immersion.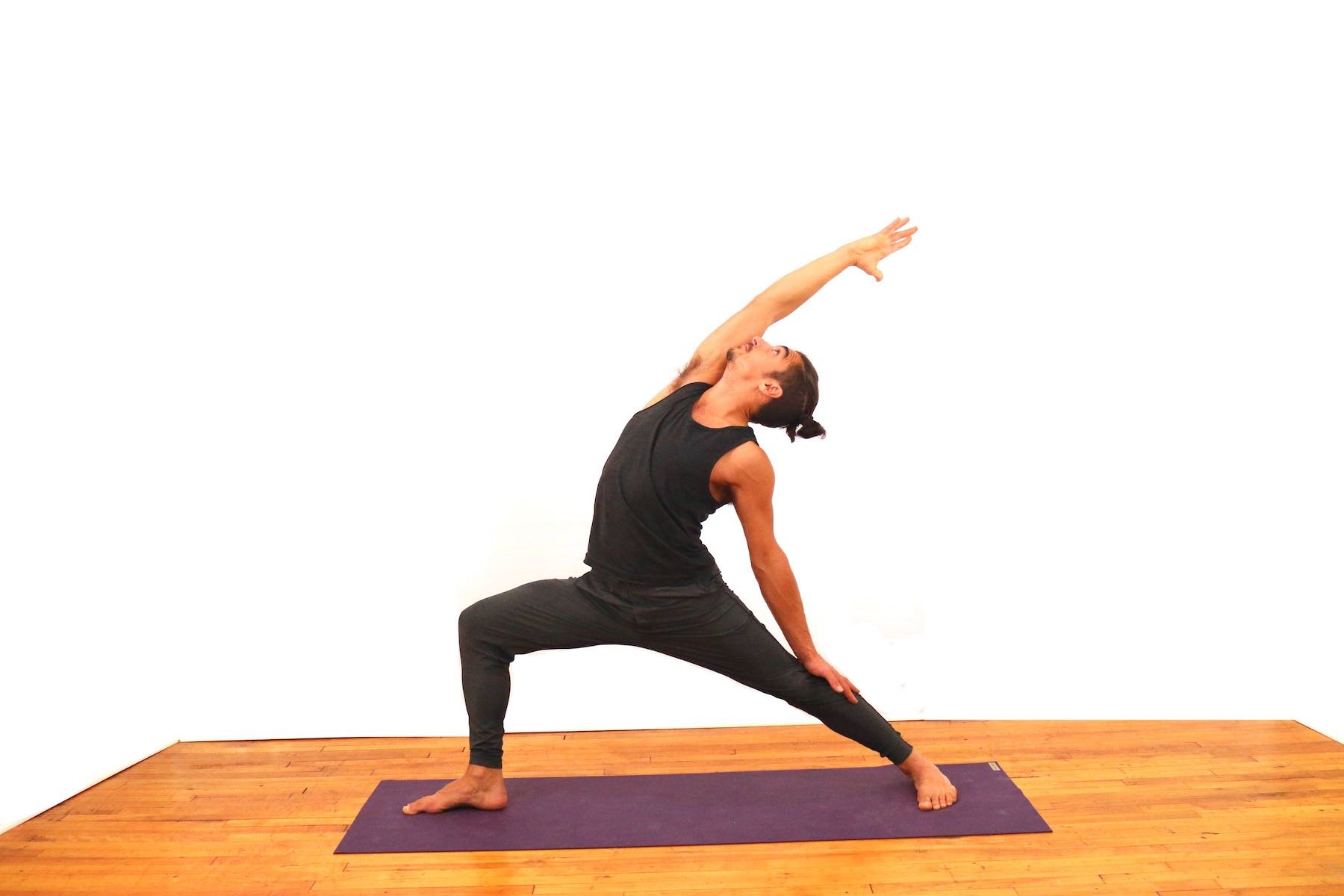 VINYASA IMMERSION
REGISTER NOW AND SAVE!
REFINE, DEEPEN, AND EXPAND YOUR VINYASA YOGA PRACTICE