SAMADHI
Dissolving into the state of oneness.
Samadhi is the experience we have when the mind realizes the totality of itself – that it is one part of an infinitely grander whole. Using an analogy from one of my teachers, Alan Finger – Consiousness is like the ocean. When the ocean swells and crashes upon the shore, drops of water fly up in the air. These drops are still the ocean separated by time and space. We are those drops in relationship to the bigger more expansive ocean of consciousness. For brief moments in time we arise and take shape in the form of this body, collecting unique experiences in our mind and forming beliefs and identity. In meditation, the mind has the opportunity to realize this and come back to the awareness of all that is. In those moments when the mind returns to the understanding that it is simply a drop that is apart of the ocean, there is a feeling of indescribable goodness that overwhelms our being, yogis call this Samadhi. 
How Do We Reach Samadhi?
Samadhi is the result of your Sadhana (yogic practices). For the past month, I have been offering you teachings out of the yoga sutras, weaving them through the live classes, and sharing them here on this blog. We've discussed  "Abhyasa and Vairagya" and "Burning Samskara" amongst many others. Why are these practices necessary to experiencing Samadhi? Samadhi is the state of being when the intellect or budhi lets go of duality and releases into the realization that it is one with all things. The intellect is incredible, it allows us to understand life on the physical plane, dividing, defining, and systematically looking for like and unlike in everything. The Intellect's ability to separate is incredible. We have spent our entire lives training the intellect, and therefor have become really good at separation. Unity or Oneness requires that the intellect surrenders to the reality that it is one of many tools. This requires that our identity or ego also surrenders to the fullness of reality that we are yes unique individuals that are a part of the magnificent power of nature, not separate but yet a thread woven into the fabric of something much grander. The Ego gets scared of the idea that it is not most important, so you have to remind it that this means it is not less than, it is actually far more than it thinks, it is a manifestation of the vast ocean of Awareness.
Maybe you want to experience the state of oneness with the universe and are ready to jump in but where to start? The Yoga Sutras are a guide map to this, but if you are going to practice one thing only its Self Reflection, Swadyaya. You can practice Self Reflection in your asana (physical practice) by observing the sensations of your body before, during and after each posture. You can do this through Pranayama, observation of the vital energy that pulses through your system. There are endless practices of Self Awareness. Start with the live classes from the Month of March and join me for the asana and meditation practices throughout the month of April. I am committed to sharing dharma talks to inspire self awareness in order to support the dissolution of the intellect, and mergence into the state of oneness. We will be doing this together, with he support of the global community to give us power and strength. 
OneNess 
In a time when everyone is feeling separateness, moving inward to the state of oneness is more important than ever. Underneath the layers of intellect and ego that disconnects us from the whole, exists One undivided consciousness that permeates all things. It is always there, omnipresent, and it pervades all aspects of our being. The only thing standing in our way of experiencing it is the need to hold up the illusion that we have created of truth – the need to know in order to feel safe. Instead find comfort in the unknown, vast potential that is at the core of your being. Thanks for tapping in with me Enjoy your practice!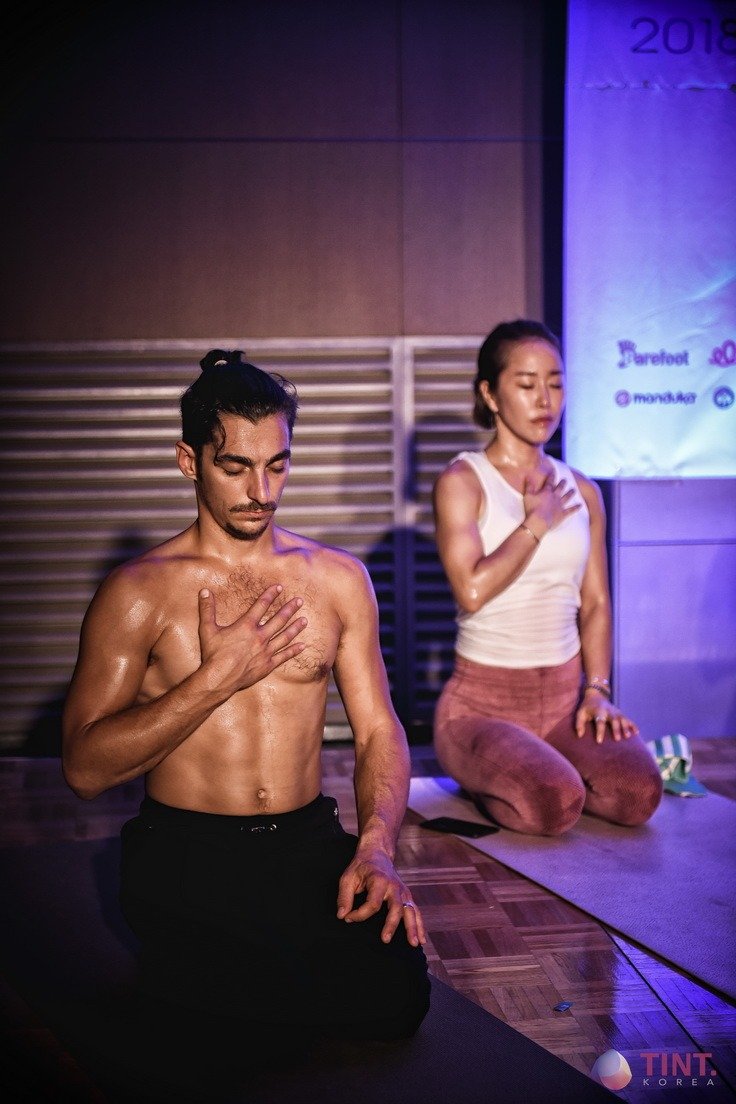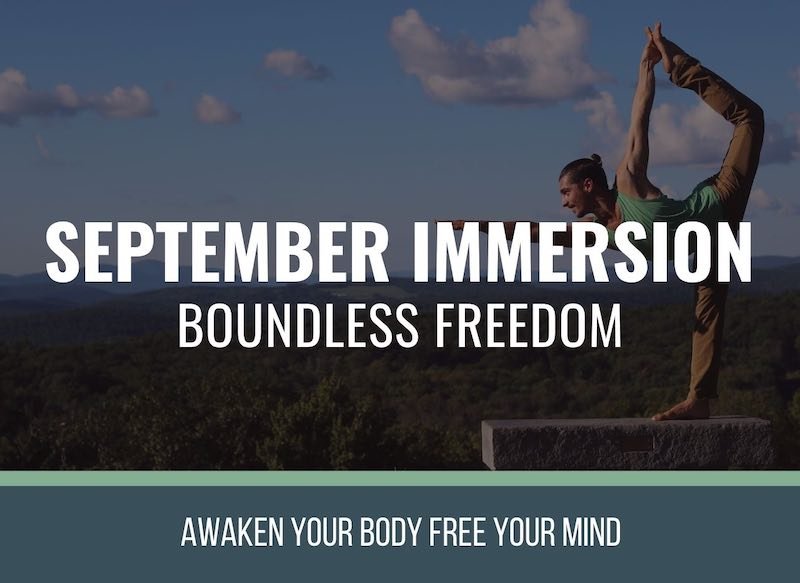 boundless freedom
12 YOGA CLASSES
SHOULDER BIOMECHANICS
TANTRIK YOGA TEACHINGS
4 POST CLASS MEDITATIONS
12 PEAK POSTURES
SALE Price:$98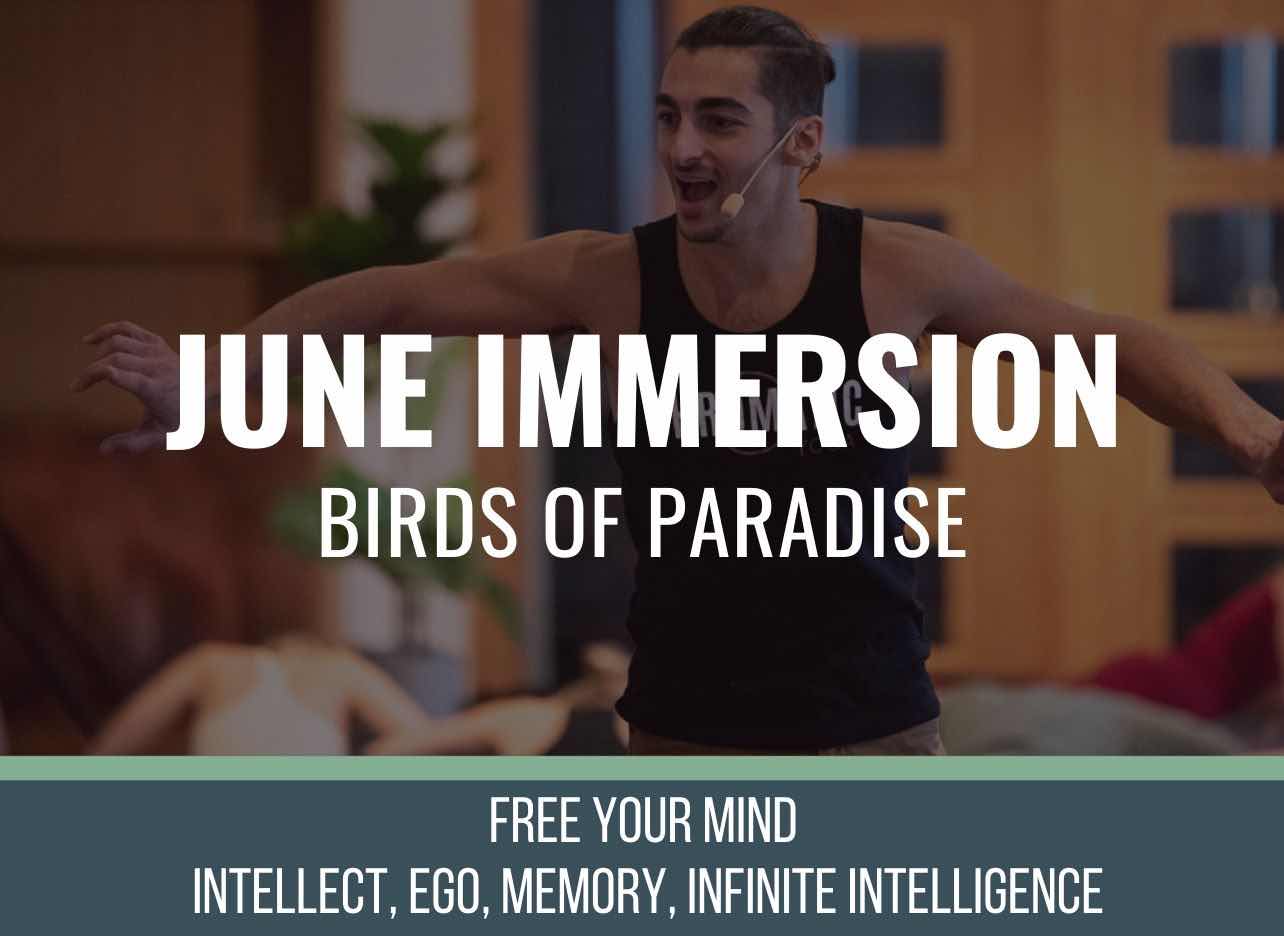 BIRDS OF PARADISE
12 YOGA CLASSES
4 GUIDED MEDITATIONS
LIVETIME ACCCESS TO ALL
12 PEAK POSTURES
12 YOGA SUTRA THEMES
SALE Price:$98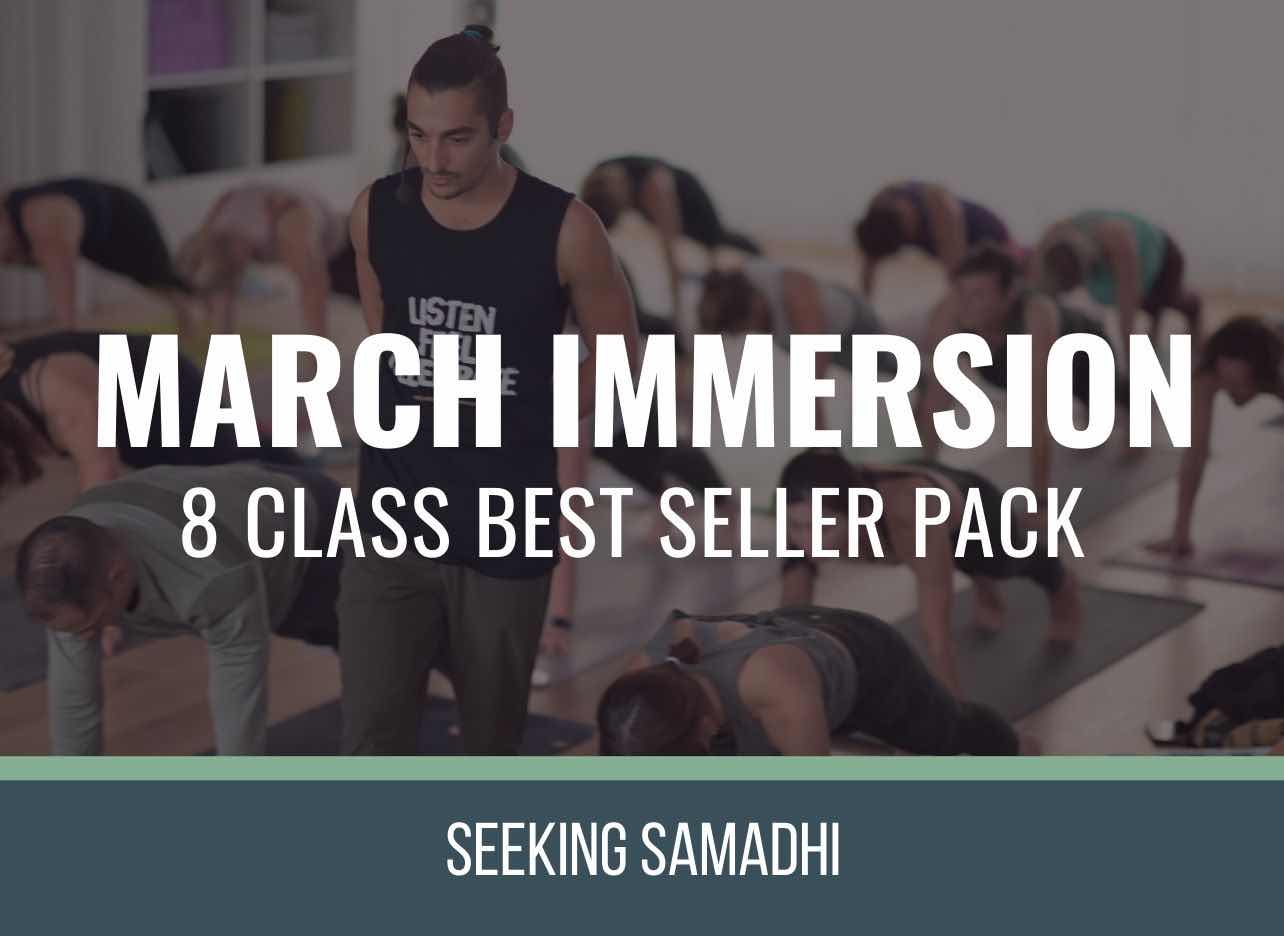 BEST STARTER PACKAGE
6 YOGA CLASSES
2 GUIDED MEDITATIONS
LIVETIME ACCCESS TO ALL
6 PEAK POSTURES
6 YOGA SUTRA THEMES
SALE Price:$78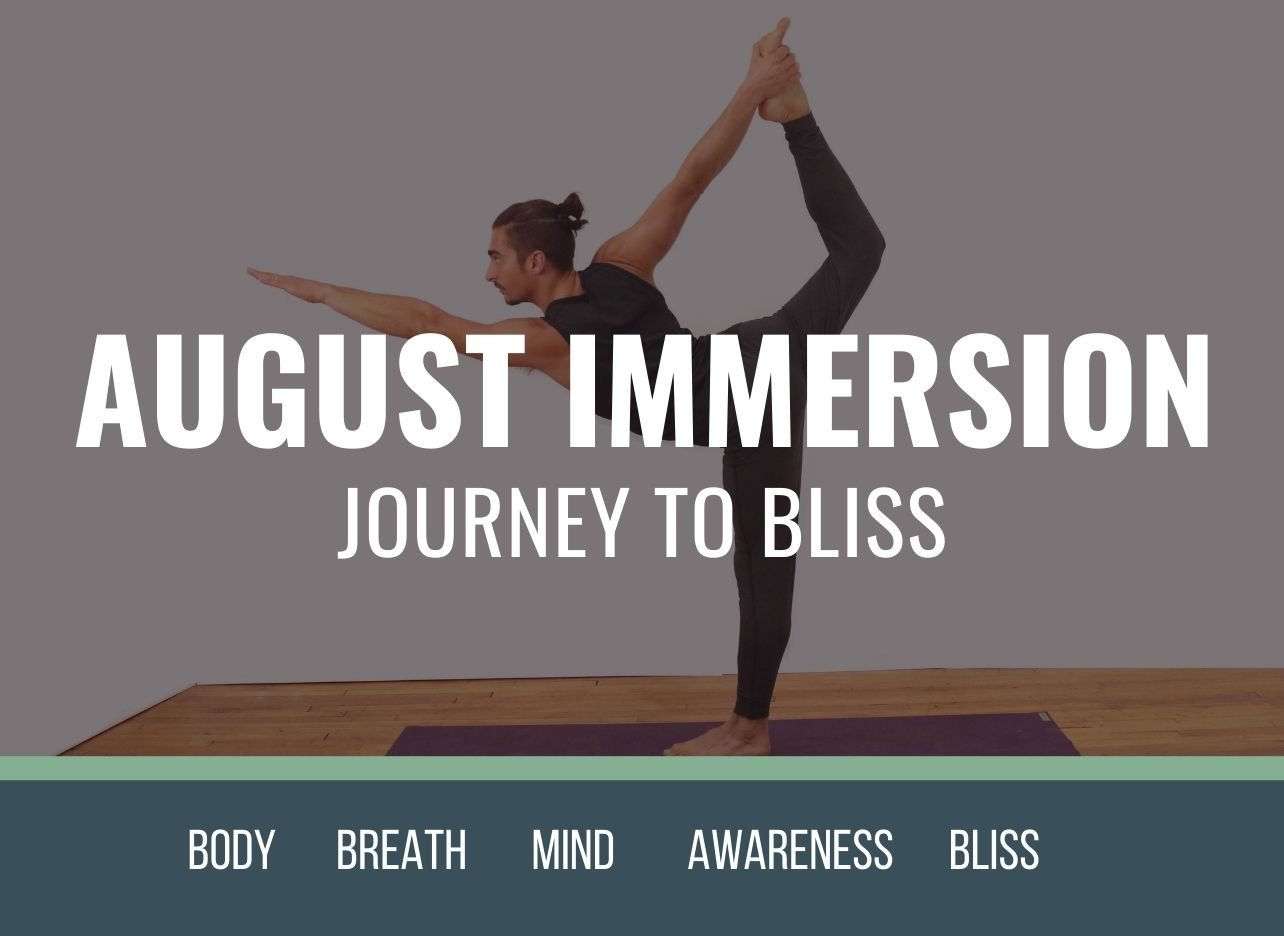 JOURNEY TO BLISS
12 YOGA CLASSES
4 GUIDED MEDITATIONS
LIVETIME ACCCESS TO ALL
12 PEAK POSTURES
12 YOGA SUTRA THEMES
SALE Price:$98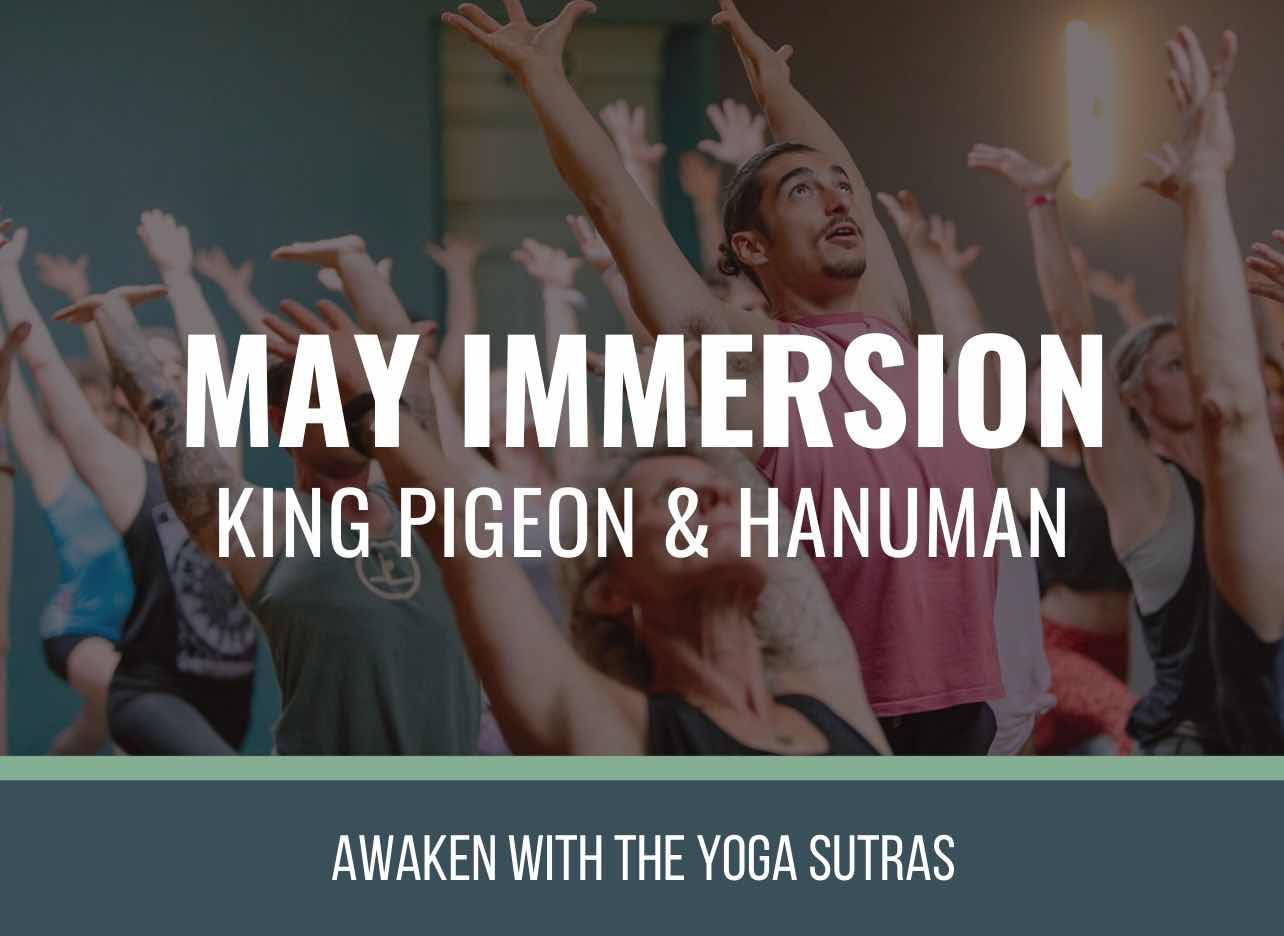 KING PIGEON & HANUMAN
12 YOGA CLASSES
4 GUIDED MEDITATIONS
LIVETIME ACCCESS TO ALL
12 PEAK POSTURES
12 YOGA SUTRA THEMES
SALE Price:$98
March Class Pass
Live + Lifetime Access
Lifetime Unlimited - All Access Pass

8 Live Streams: 6 Yoga Classes, 2 Meditations

14+ Hours of Yoga

1 easy location for All Classes

Save $50 when you buy now!
April Class Pass
Live + Lifetime Access
12 All Levels Live Asana Classes

4 Live Guided Meditations

Lifetime Unlimited Access to All

1 Time Payment of $98 ($6 Per Class!)

1 Exclusive Page for Live and Archived Classes

Calendar of ALL Live Classes for the month.

Save $42 Now!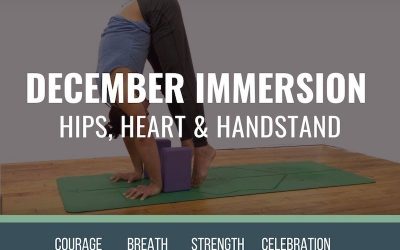 5 STEPS TO MAKE PIGEON POSE THE BEST HIP STRETCH IS YOUR PIGEON LAZY? PIGEONDOES PIGEON POSE INCREASE FLEXIBILITYIs Pigeon pose the best hip stretch? The quick answer, it depends how you do it. Somebody told me recently on instagram that I was blessed with open hips....
read more
When You Subscribe You Will Instantly Get Access To
The Technique Pack: 15 Yoga Pose Breakdowns
Exclusive Online Course Discounts 
Exclusive Blogs and Videos