Transversus Abdominis
Connect to Your Core With This Twist Technique
CONNECT TO YOUR CORE
Once you are exposed to transformational techniques for your yoga practice, there's no turning back. In the context of asana, these techniques open you up to a whole new world and perspective as to what is possible on the mat. Techniques like the one Matt offers in today's video provide an awakening within your body and help you truly connect to your core while exploring twisting postures. Connecting to some of your deeper core muscles may feel elusive, but it is indeed possible. The transversus abdominis (TVA) is at the deepest layer of the core; when active, it can create spinal rotation, and it also stabilizes the spine. How is it possible to transform your experience and more deeply connect to your core?
TWISTS & FOLDS
TWISTS & FOLDS
Strengthen core muscles of rotation and side bends

Improve spinal mobility
Improve spinal flexion for seated postures
Strengthen your back and deep core
Access greater flexibility of the hips for seated postures
Classes will bring you to a sweat and back down to a relaxed state
12 Classes: All levels appropriate
Lifetime unlimited access to all
Attend the livestream OR practice the replays any time that's convenient for you
$168.00
UDDIYANA BANDHA AND TRANSVERSUS ABDOMINIS
The transversus abdominis can be activated on both the inhale and the exhale. Activation on an exhalation is called Uddiyana Bandha. Bandha means "lock" or "hold" and serves the body by stabilizing it during your practice. Uddiyana Bandha is the abdominal lock. Drawing the belly in and up is the necessary action to create the lock; this is exactly what engages the TVA. Contracting the transversus abdominis compresses the abdomen, and this is the first step in creating a deeper connection to your core. It's still important to allow prana to flow! A deliberate mind-muscle connection must be established in order to feel and maintain stability while sustaining the flow of breath. As always, setting a foundation for the nervous system will enable you to direct your brain and body to respond to the action you desire—in this case, it's spinal rotation. How can you continue to prepare your core for twisting postures?
WATCH THE VIDEO
TRANSVERSUS ABDOMINIS:  CONNECT TO YOUR CORE WITH THIS TWIST TECHNIQUE
KAPALABHATI PRANAYAMA AND CONNECTING TO YOUR CORE
One of the most relatable cues to begin to understand Kapalabhati Pranayama is to compare it to coughing, which is also an appropriate cue in order to understand TVA activation. This does not mean that you have to cough in order to activate TVA, but it helps to feel how the belly pulls back and that it's a quick, firm action.
Today's clip is extracted from Matt's current immersion, Twists & Folds. At the beginning of the class, Matt guides you through Kapalabhati, which is the practice of "forcefully" breathing in and out in a repetitive manner. The exhale happens via pulling your belly back. The purpose of starting the practice in this way is to begin to wake up and tone the TVA. It's these more subtle energetic practices that lay the foundation for you to connect to your core. This connection to your core has the potential for you to increase spinal mobility and go deeper into twisting postures.
200 HOUR ONLINE TEACHER TRAINING
GET CERTIFIED & DEEPEN YOUR YOGA PRACTICE
Deepen your yoga practice
Build confidence speaking in front of groups in person and online
Learn foundational class structures and templates
Learn techniques for a wide range of yoga postures
Get certified and highly qualified to teach yoga
Yoga Alliance Globally Recognized Certification Program
TWISTING POSTURES
"The abdominal muscles are the core prime movers in the twisting postures."
Long, Ray. The Key Muscles of Yoga, Vol. 1 . Bandha Yoga Publications LLC. 2005. Pg.126
Bringing TVA to the forefront of your awareness is important when utilizing the twist technique from today's video. Connecting to your core, the TVA specifically, also requires an awareness of the erector spinae and quadratus lumborum muscles. These muscles lift the torso and aid in creating an anterior tilt of the pelvis. Without this upright position, it's impossible to truly access the lifting and pulling back of your belly. This awareness is key to being a full participant when engaging in twisting postures in your yoga practice. You'll be guiding your body, rather than having your body guide you. For example, if there are vulnerable instabilities in the hips, utilizing the strength in your core muscles will offer a sense of steadiness and safety in any given twisting posture. How is this expressed in Ardha Matsyendrasana (Half Lord of the Fishes Pose)?
300 HOUR ONLINE TEACHER TRAINING
GET 500 HOUR CERTIFIED AS A MASTER TEACHER
Master your skill set as a teacher through refined techniques, anatomy, biomechanics, sequencing, philosophy, meditation techniques, theming, yoga business, and much more!
Get 500 hour certified
Learn anatomy, biomechanics, asana techniques
Expand your teaching skills
Masterful sequencing and verbal delivery
Learn meditation and breathwork techniques
Transformative tools: theming, dharma talks, satsang
Business, branding, marketing, and social media skills
TRANSVERSUS ABDOMINIS (TVA) TWIST TECHNIQUE: ARDHA MATSYENDRASANA
A seated twist like Ardha Matsyendrasana is a great way to explore this technique, although it can be applied to multiple twist postures. A seated twist is a great option because it removes the added challenge of balancing in a standing twist posture. This offers more time to explore your breath within TVA activation.
Here are the steps:
Find a tall spine (place blankets under your seat if it is difficult to find more spinal extension)

Place hands at the low back and encourage the top of your pelvis to push forward to find more anterior tilt (low back muscles are active)

Lift the belly in and up and spiral up as you twist

Inhales are for preparation and length, exhales for twisting (spinal rotation)

Your back arm can be placed down for support

Your front arm can gently grab the thigh as you continue to rotate

(minimize usage of front arm as much as possible in order to maintain core connection)

 Continue to rotate your belly button

"Wring out a towel"—right belly towards left side of spine creates the transversus rotation
TRANSFORM THE CONNECTION TO YOUR CORE
If you've practiced with Matt before, then you know that strengthening muscles on your mat promotes increased mobility. Contacting your TVA means that you are cultivating strength. Connecting to the TVA, the deepest layer of your core, is going to transform how you experience twisting postures. You will find greater mobility while feeling more stable in your body.
Maya Angelou said, "When you know better, you do better," and this is so very true on the mat. The education you come away with from Matt's classes helps you to do exactly that. You will know better and in fact do better beyond your expectations.
You can sign up here for Matt's Twists & Folds immersion.
See you on the mat!
The 200 Hr. Teacher Training: Click Here to See the Next Start Date
The 300 Hr. Advanced Teacher Training: Click Here to See the Next Start Date
Article by Trish Curling
Video Extracted From: Twists & Folds
UPCOMING TEACHER TRAININGS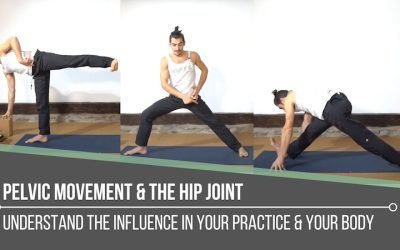 Pelvic Movement & The Hip Joint Understand The Influence In Your Practice & Your Bodyhip mobilityPelvic Movement & The Hip Joint The hips are a combination of challenge, ease, freedom, restriction, strength and weakness.  You could very well be...
read more
When You Subscribe, You Will Get Instant Access to
the Technique Pack: 15 yoga pose breakdowns
exclusive online course discounts
exclusive blogs and videos