Bound Ardha Chandrasana
Technique, Accessibility, and Expression
BOUND ARDHA CHANDRASANA
As Matt shares the 5 Powers of Consciousness from Tantrik yoga philosophy in his current immersion, The Power of Bliss, he reminds us that they are powers that exist within us and are present all around us. You can see a brief breakdown here. These teachings can be applied when discussing Bound Ardha Chandrasana, and there is a lot to say. In the full class, Matt describes this pose as one of the most challenging (this is subjective of course), but that leaves room to interject discussion of the 2nd power of consciousness, Bliss (Ānanda-Śakti), into the conversation. When considering what Bliss means when it comes to Bound Ardha Chandrasana, you'll also have to also make room for how technique (or knowledge, Jñāna-Śakti), accessibility, and expression play a role.  
THE POWER OF BLISS
November 2023 Immersion
Moderately paced Power Yoga classes
Perfect blend of movement, alignment, and technique
Inspirationally themed to give meaning and power to each practice
Tantrik philosophy: The 5 Powers of Consciousness
Teachings of the Yoga Sutras
12 classes included
Livestream optional! All classes available on demand after livestream's complete
Registration now open!
WHAT IS YOUR DEFINITION OF BLISS?
I was asked this question once by my osteopath, and I gave an answer about a feeling, a moment in time when I felt happy. Starting to delve deeper into philosophy in my 300 Hour studies with Matt has definitely challenged my previous answer.
Matt explains the teachings so well, stating that Bliss (yes, with a capital B) is not a feeling of just finding happiness, or of "being in a state of bliss" because things are going the way you want them to at a particular moment or in life. Rather, it is the awareness (Cit-Śakti) that even in struggle, you can experience Bliss because you are here, in the human experience. Your mere being is an expression of Bliss itself and all that your experiences encompass.  
If Bound Ardha Chandrasana is challenging and you're feeling frustrated in the process, Bliss is actually present.
WATCH THE VIDEO
BOUND ARDHA CHANDRASANA: TECHNIQUE, ACCESSIBILITY, AND EXPRESSION
GROWTH AND EXPRESSION
The same is true if Bound Ardha Chandrasana comes to you quite naturally. Bliss is also present in this state. This is where we come to understand that it's more about where we are along the journey of Bound Ardha Chandrasana and not about the achievement of the posture itself. It's about the knowledge we are gaining and about each individual experience. Your ability to express yourself fully in any variation of the posture is what contributes to the deepening of  your relationship with the practice of yoga and the power that exists within you.  
On the Chromatic Path to the posture, there are variations and preparations for you to learn from, sit with, and grow with. Matt's classes offer a plethora of options for you to carve your own path.
200 HOUR ONLINE TEACHER TRAINING
GET CERTIFIED & DEEPEN YOUR YOGA PRACTICE
Deepen your yoga practice
Build confidence speaking in front of groups in person and online
Learn foundational class structures and templates
Learn techniques for a wide range of yoga postures
Get certified and highly qualified to teach yoga
Yoga Alliance Globally Recognized Certification Program
VARIATION AND PREPARATION
In today's video, Matt starts off by demonstrating the techniques involved in Bound Side Angle. Important cues like the internal rotation of your arms, along with bowing deeply forward, create an accessibility to the bind that you may not have thought possible. Now, working this way in Bound Side Angle or even Bound Triangle (which he also demonstrates) doesn't necessarily make the pose "easier." This approach just offers options and access points for you to explore. The postures are opportunities for you to explore the techniques, gain knowledge, and discern what is appropriate for you to express at any given time. Matt offers the option for you to explore a half bind, or none at all. When you play the video, you'll hear him discuss the importance of finding the love within yourself to express outwardly in the form or variation you've chosen.
300 HOUR ONLINE TEACHER TRAINING
GET 500 HOUR CERTIFIED AS A MASTER TEACHER
Master your skill set as a teacher through refined techniques, anatomy, biomechanics, sequencing, philosophy, meditation techniques, theming, yoga business, and much more!
Get 500 hour certified
Learn anatomy, biomechanics, asana techniques
Expand your teaching skills
Masterful sequencing and verbal delivery
Learn meditation and breathwork techniques
Transformative tools: theming, dharma talks, satsang
Business, branding, marketing, and social media skills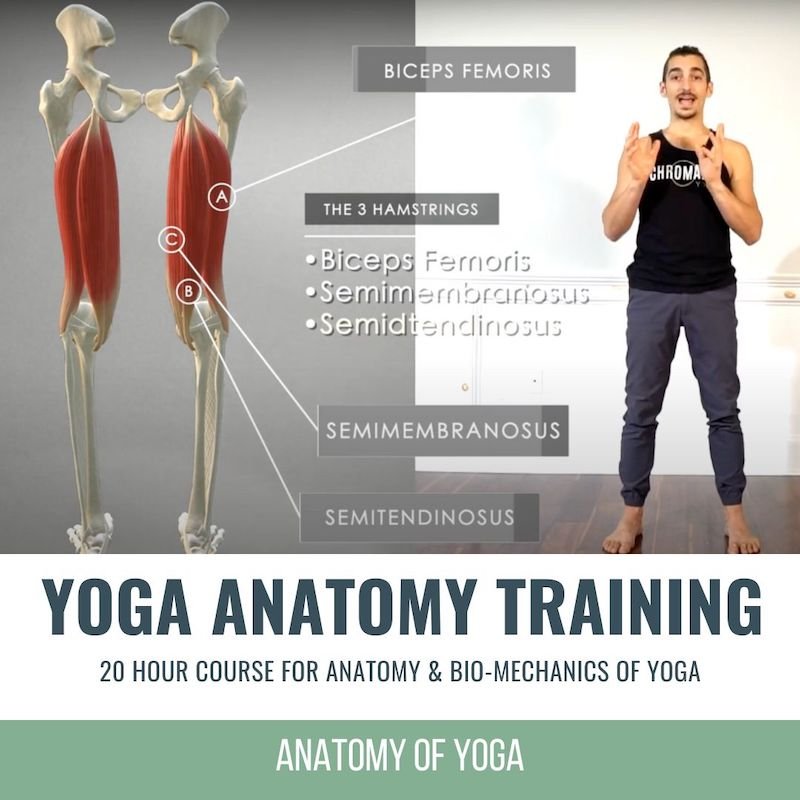 ONLINE ANATOMY COURSE
Accessible, Exciting and Easy to Learn
Anatomy & Bio Mechanics for Yoga
Appropriate for Both Teachers & Students
Learn Joint Alignment vs Pose Alignment
Demystify Yoga Poses and Transitions
Release Ache's and Pains
Learn How To Avoid Common Injuries
Caters to All Levels with Modifications & Props
20 Hours Continued Education Credits with Yoga Alliance
20 Hours Toward Chromatic Yoga Certification and 300 Hour
Lifetime Access
Discounted course for waitlist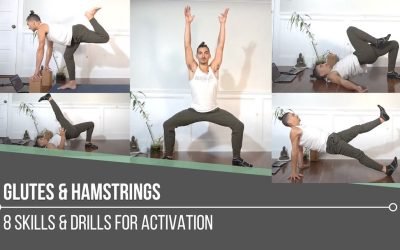 Glutes & Hamstrings 8 Skills and Drills For ActivationstrengthGlutes & Hamstrings How many times has your yoga teacher said "feel your glutes" in a particular posture in a yoga class, but you're not sure exactly what that means or what it's actually supposed...
read more
When You Subscribe, You Will Get Instant Access to
the Technique Pack: 15 yoga pose breakdowns
exclusive online course discounts
exclusive blogs and videos