Take Action in Flying Pigeon
Asana and the 5 Powers of Consciousness
TAKE ACTION IN FLYING PIGEON
Interesting about seeking and incorporating a yoga practice is that the entry point is quite different for everyone. There are many reasons you may be drawn to certain aspects of the practice, and they may satisfy you for some time.  What usually happens though is an unfolding you don't expect. The purpose or reason you went to your yoga practice shifts the more you delve into what it has to offer. It's not uncommon to be drawn to the physical (the asana) first, but as you continue to have the desire to learn and the willingness to take action, your relationship with your yoga practice will change and deepen.
In today's video, Matt demonstrates how to take action in Flying Pigeon, but when you examine it through the lens of the 5 Powers of Consciousness, your perspective opens up.
THE POWER OF BLISS
November 2023 Immersion
Moderately paced Power Yoga classes
Perfect blend of movement, alignment, and technique
Inspirationally themed to give meaning and power to each practice
Tantrik philosophy: The 5 Powers of Consciousness
Teachings of the Yoga Sutras
12 classes included
Livestream optional! All classes available on demand after livestream's complete
Registration now open!
WHAT ARE THE 5 POWERS OF CONSCIOUSNESS?
If you study with Matt in any of his yoga teacher trainings or immersions, you'll gain access to these teachings, which come from ancient Tantrik Yoga philosophy.
Christopher Wallis, author of Tantra Illuminated, outlines the 5 powers of consciousness:
Consciousness/Awareness: Cit-Śakti

Bliss: Ānanda-Śakti 

Will: Icchā-Śakti

Knowledge: Jñāna-Śakti

Action: Kriyā-Śakti

Freedom (encompasses all 5): Svātantrya-Śakti
Each on their own have profound meaning, but it's important to understand that they all exist within each other.
For today, we'll look at Flying Pigeon primarily through the lens of Action (Kriyā-Śakti), but there is no action without the discussion of Will (Icchā-Śakti) and Knowledge (Jñāna-Śakti). It's not that the others are not present, but we can start to gain some insight into the system as they apply to what it means to take action in Flying Pigeon Pose.
WATCH THE VIDEO
TAKE ACTION IN FLYING PIGEON: ASANA AND THE 5 POWERS OF CONSCIOUSNESS
FLYING PIGEON PREPARATION
Hip opening is one of the key components of Flying Pigeon, and this is what Matt demonstrates in today's video. Matt guides you through the Chromatic Yoga process by layering postures that will prepare your hips and facilitate your ability to "take action in Flying Pigeon."  
Keep in mind, however, that the action takes place throughout the entire process. The fact that you have the will to do it, that you take the time to learn more about how to do it, and then actually show up to practice—these are all part of taking action. Looking at it through the lens of the 5 powers of consciousness, you might become more aware of your reasons for wanting to do the pose and of how you respond to the process. 
200 HOUR ONLINE TEACHER TRAINING
GET CERTIFIED & DEEPEN YOUR YOGA PRACTICE
Deepen your yoga practice
Build confidence speaking in front of groups in person and online
Learn foundational class structures and templates
Learn techniques for a wide range of yoga postures
Get certified and highly qualified to teach yoga
Yoga Alliance Globally Recognized Certification Program
THE 3 STEPS TO FLYING PIGEON
In the first step, Matt starts you off by practicing a hip opener at the wall, and he begins to pattern your ability to evert your ankle. This knowledge can change your experience of Flying Pigeon altogether. When you add in the aspect of balance, it can be challenging to open your hip to the required degree without your foot wanting to naturally invert as a result, which may cause it to slip off your upper arm.
Without balancing, you still begin to position yourself similarly to the peak posture. For example, you get to practice just how close you need to bring your shin to your armpit, along with leaving space between your foot and tricep.  
The third step is the "preparatory peak pose." Here, Matt offers the option of practicing Flying Pigeon in a shape similar to Boat Pose. This again helps with patterning.
300 HOUR ONLINE TEACHER TRAINING
GET 500 HOUR CERTIFIED AS A MASTER TEACHER
Master your skill set as a teacher through refined techniques, anatomy, biomechanics, sequencing, philosophy, meditation techniques, theming, yoga business, and much more!
Get 500 hour certified
Learn anatomy, biomechanics, asana techniques
Expand your teaching skills
Masterful sequencing and verbal delivery
Learn meditation and breathwork techniques
Transformative tools: theming, dharma talks, satsang
Business, branding, marketing, and social media skills
MAKING SENSE OF IT ALL
Within this system, the understanding is that in order to take action, there is an awareness that there is some desire (will) present to pursue a particular action. If will is present, the acquisition of knowledge must follow. What's intriguing about understanding all of this is that the pursuit of a particular asana is done with the removal of the part of the ego that wants to prove, for external validation, that it can be done.
Bliss, as discussed in Tantra Illuminated, helps you be simply appreciative of the exploration, no matter the outcome of achieving the posture. Being conscious of this experience is also Bliss.  
Making sense of it all requires much more than barely skimming the surface. Matt's next immersion, Power of Bliss, will take you on the journey of understanding.
The 200 Hr. Teacher Training: Click Here to See the Next Start Date
The 300 Hr. Advanced Teacher Training: Click Here to See the Next Start Date
Article by Trish Curling
Videos Extracted From: Chromatic Yoga 15-Hour Immersion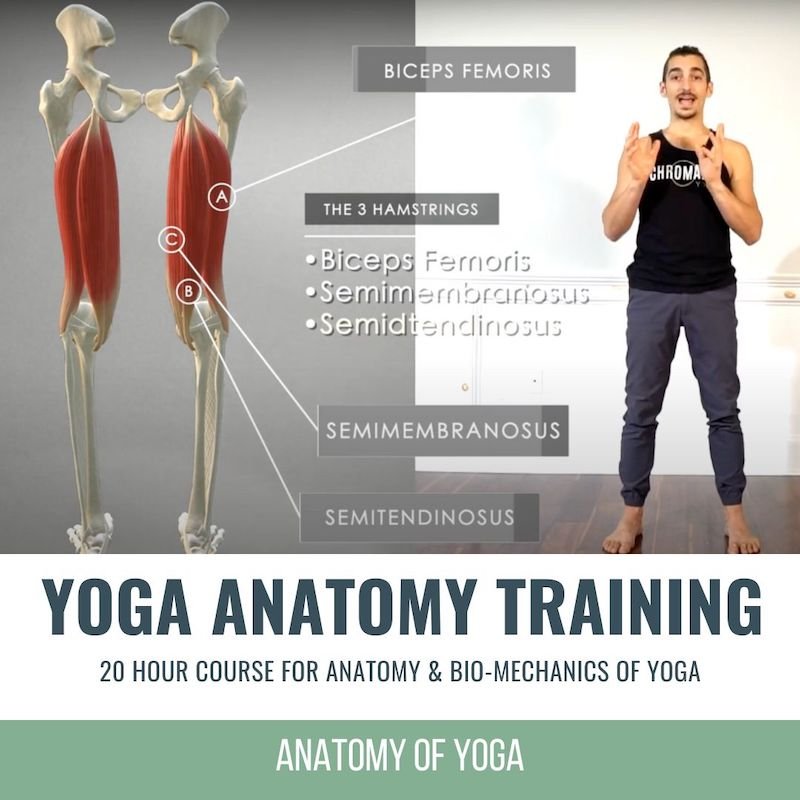 ONLINE ANATOMY COURSE
Accessible, Exciting and Easy to Learn
Anatomy & Bio Mechanics for Yoga
Appropriate for Both Teachers & Students
Learn Joint Alignment vs Pose Alignment
Demystify Yoga Poses and Transitions
Release Ache's and Pains
Learn How To Avoid Common Injuries
Caters to All Levels with Modifications & Props
20 Hours Continued Education Credits with Yoga Alliance
20 Hours Toward Chromatic Yoga Certification and 300 Hour
Lifetime Access
Discounted course for waitlist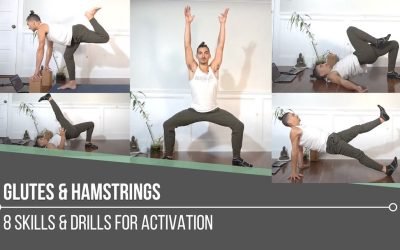 Glutes & Hamstrings 8 Skills and Drills For ActivationstrengthGlutes & Hamstrings How many times has your yoga teacher said "feel your glutes" in a particular posture in a yoga class, but you're not sure exactly what that means or what it's actually supposed...
read more
When You Subscribe, You Will Get Instant Access to
the Technique Pack: 15 yoga pose breakdowns
exclusive online course discounts
exclusive blogs and videos