10 Sun Salutation Skill Sets
Polish Your Technique for Masterful Action
SUN SALUTATION SKILL SETS
The feeling you get from flowing on your mat to the rhythm of your breath can feel like paradise. There's a freedom involved in seamlessly flowing from one yoga posture to the next. In a Vinyasa or Power Yoga class, you become intimately acquainted with Sun Salutation sequences. What may get lost, however, is the value of technique within your flow. Maintaining an underpinning of technique within your movements on the mat can drastically enhance the actions you take in your asana practice as a whole. If you've practiced with Matt before, then you're more than aware that the techniques and philosophical guidance he offers within his classes can transform your yoga practice. Polishing your technique in Sun Salutation sequences will establish a solid foundation for your body to move with increased assuredness and ease in your Vinyasa or Power Yoga flows.
THE POWER OF BLISS
November 2023 Immersion
Moderately paced Power Yoga classes
Perfect blend of movement, alignment, and technique
Inspirationally themed to give meaning and power to each practice
Tantrik philosophy: The 5 Powers of Consciousness
Teachings of the Yoga Sutras
12 classes included
Livestream optional! All classes available on demand after livestream's complete
Registration now open!
KNOWLEDGE IS POWER
Today's video is extracted from Matt's first class in his current immersion, Power Of Bliss. He begins the class by providing a broad overview of the 5 Powers of Consciousness from the Tantrik yoga lineage.  
"Knowledge," or Jñāna–Śakti, being 1 of the 5 powers, is the acquisition of skill, technique, and understanding. This can be applied to any aspect of your life. On the yoga mat, it may refer to learning more about your body via the vehicle of yoga postures. It may mean learning about how to execute the postures themselves to maximize strength and flexibility. Matt stresses, however, that when you understand that all 5 powers are connected, then you realize that no amount of knowledge will manifest itself without action or without the will to learn in the first place, but knowledge is essential and helps you be more intentional with your actions. 
WATCH THE VIDEO
10 SUN SALUTATION SKILL SETS: POLISH YOUR TECHNIQUE FOR MASTERFUL ACTION
POSTURE SKILLS PART I
There is a plethora of techniques to be explored within Sun Salutation sequences. Fortunately, Matt creates an easily digestible process through which to attain these skills in today's video.
Standing Chaturanga and Chaturanga
Standing Chaturanga removes the element of strength so you can first align your body for safe and efficient positioning. You'll learn the placement of the hands and how that connects to the orientation of your shoulders. Practicing on a wall is the next stop before taking it to the mat.
Urdhva Hastasana
Matt teaches that when raising your arms up overhead, elevating your scapulae will help to minimize the risk of shoulder impingement. It will also train your body to utilize muscles like the serratus anterior and trapezius.
Ardha Uttanasana and Uttanasana
One of the most common tendencies in these poses is to misalign your pelvis and ankles. For increased strength, you can also isometrically contract your outer hips and buttocks in both postures.
200 HOUR ONLINE TEACHER TRAINING
GET CERTIFIED & DEEPEN YOUR YOGA PRACTICE
Deepen your yoga practice
Build confidence speaking in front of groups in person and online
Learn foundational class structures and templates
Learn techniques for a wide range of yoga postures
Get certified and highly qualified to teach yoga
Yoga Alliance Globally Recognized Certification Program
POSTURE SKILLS PART II
Plank
Planks are inevitable in Sun Salutation A. They may feel challenging, but layering in the techniques Matt teaches will significantly change your experience.
3-Part Cobra and Upward-Facing Dog
3-Part Cobra is unique to Chromatic Yoga. It's a great way to prepare for spinal extension and what's required in Upward-Facing Dog. Each step is precise and reveals a true record of your spinal extension.
Downward-Facing Dog
After practicing the elevation of the scapulae in Urdhva Hastasana, your body is more primed for the same elevation here. The muscle activations create more intensity and more support around the shoulder girdle.
The Jumps
Both forward and back jumps allow for more seamless transitions. There are specific articulations of the ankles and knees that create more fluency when practiced.
300 HOUR ONLINE TEACHER TRAINING
GET 500 HOUR CERTIFIED AS A MASTER TEACHER
Master your skill set as a teacher through refined techniques, anatomy, biomechanics, sequencing, philosophy, meditation techniques, theming, yoga business, and much more!
Get 500 hour certified
Learn anatomy, biomechanics, asana techniques
Expand your teaching skills
Masterful sequencing and verbal delivery
Learn meditation and breathwork techniques
Transformative tools: theming, dharma talks, satsang
Business, branding, marketing, and social media skills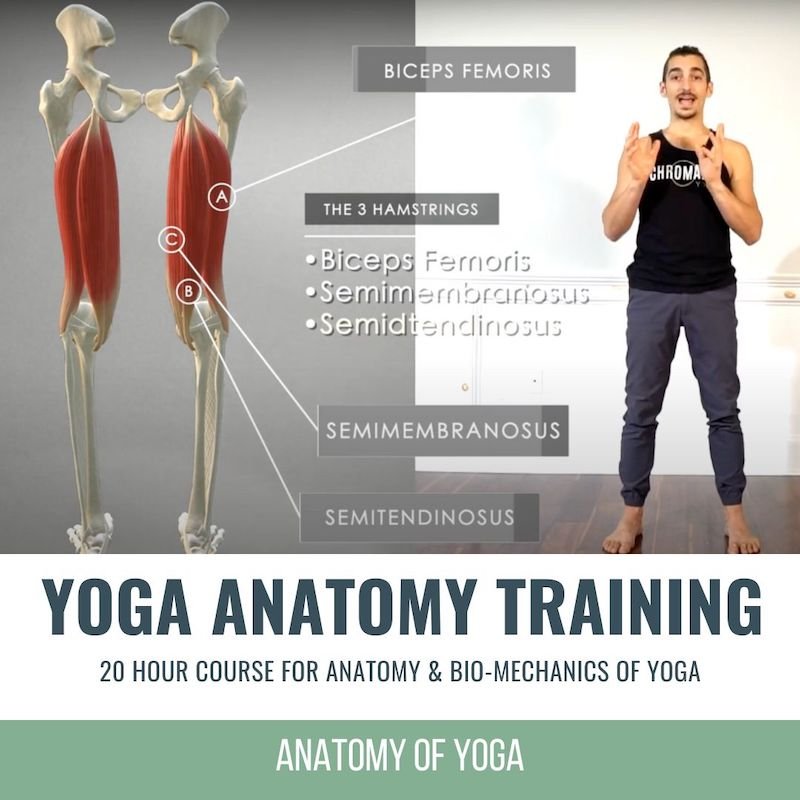 ONLINE ANATOMY COURSE
Accessible, Exciting and Easy to Learn
Anatomy & Bio Mechanics for Yoga
Appropriate for Both Teachers & Students
Learn Joint Alignment vs Pose Alignment
Demystify Yoga Poses and Transitions
Release Ache's and Pains
Learn How To Avoid Common Injuries
Caters to All Levels with Modifications & Props
20 Hours Continued Education Credits with Yoga Alliance
20 Hours Toward Chromatic Yoga Certification and 300 Hour
Lifetime Access
Discounted course for waitlist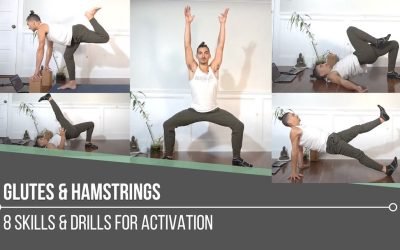 Glutes & Hamstrings 8 Skills and Drills For ActivationstrengthGlutes & Hamstrings How many times has your yoga teacher said "feel your glutes" in a particular posture in a yoga class, but you're not sure exactly what that means or what it's actually supposed...
read more
When You Subscribe, You Will Get Instant Access to
the Technique Pack: 15 yoga pose breakdowns
exclusive online course discounts
exclusive blogs and videos