Compass Pose
Variations to Challenge Balance and Flexibility
COMPASS POSE VARIATIONS
Compass Pose, especially the variations Matt offers today, will challenge you, and not necessarily in the ways you might think. Most obviously, it will challenge you in the lateral flexion of the spine and the extensive amount of shoulder and hamstring flexibility required, but even more than that are all the lifts, drops, and turns, or maybe better said, the articulations and/or actions in the joints, that make it that much more challenging. However, with challenge comes reward. You'll see that both variations provide an opportunity to deepen your understanding of the posture because of the step-by-step techniques you'll follow and because of how your body responds within the posture. After reviewing today's video clip, you'll be empowered with 2 variations of Compass Pose that will test your ability to stay present while increasing strength, balance, and flexibility.
THE SPLITS
Improve flexibility of hamstrings, adductors, hip flexors, and glutes
Hanumanasana Splits
Center Splits
Vishvamitrasana
Standing Splits / Ekapadasana
Extended Side Plank / Vashisthasana
Straddle entries for inversions, with modifications for all levels
Moderate Vinyasa style with alignment, technique, and biomechanics
Sequences are anatomically informed and carefully crafted
12 Classes: All levels appropriate
Lifetime unlimited access to all
Attend the livestream OR practice the replays any time that's convenient for you
ANATOMY OF COMPASS POSE
Although Compass Pose is a seated posture, it does require balance. After all, one leg is lifted while the other is grounded to the floor. Lifting the top leg requires strength in the outer hip muscles (gluteus medius & minimus).  Because you grab hold of the foot of the top leg, you might argue that Compass Pose is both a passive and an active stretch. A healthy approach to this lifting and opening is to activate those outer hip muscles to create more abduction, rather than relying solely on the flexibility of the adductors and the hamstrings. Next up are your shoulders and back muscles. Gaining access to grabbing hold of the foot requires an engagement of the rhomboids to create more opening in the shoulders. In addition, there are 2 actions that are key to putting it all together.
WATCH THE VIDEO
COMPASS POSE: 2 VARIATIONS TO CHALLENGE BALANCE AND FLEXIBILITY
COMPASS POSE VARIATION 1
It's the 2 additional actions we'll see now that bring the pose together.
In this variation, the bottom knee is bent. Matt shows you how to "snuggle" into your lifted leg while leaning and putting your weight into the bent (or seated) leg, seting you up for success. Leaning your weight to the side allows for a hike of the hip—the first action. This lifting, along with the activation of the rhomboids to pull your shoulder back, allows you to more easily guide your foot. Matt explains that keeping the hike of the hip means that your pelvis is at an angle in which your leg doesn't have to fight against the hip joint, ultimately making it easier for shoulder opening. The second action is the internal rotation of the hip as you lift the leg. Internal rotation helps maintain the lift. 
200 HOUR ONLINE TEACHER TRAINING
GET CERTIFIED & DEEPEN YOUR YOGA PRACTICE
Deepen your yoga practice
Build confidence speaking in front of groups in person and online
Learn foundational class structures and templates
Learn techniques for a wide range of yoga postures
Get certified and highly qualified to teach yoga
Yoga Alliance Globally Recognized Certification Program
COMPASS POSE VARIATION 2
In this 2nd variation of Compass Pose, the bottom leg is straight and mimics Center Splits early in the setup. Once you're in the posture, extending the bottom leg all the way out further challenges your balance and flexibility. In order to maintain better balance, you can emphasize internally rotating through both legs for more stability in your base.  
Now, remember when I mentioned that Compass Pose can be viewed as both an active and a passive stretch? In the full class, Matt takes the pose to the next level and offers the option of letting go of the foot and relying on both the active flexion of the hip and the activation of the outer hips. Do these actions remind you of anything?  If you said Vishvamitrasana, then you're right. So much of what Matt offers here is exactly what you need to prepare for Vishvamitrasana (also known, among other names in English, as Flying Compass Pose).
300 HOUR ONLINE TEACHER TRAINING
GET 500 HOUR CERTIFIED AS A MASTER TEACHER
Master your skill set as a teacher through refined techniques, anatomy, biomechanics, sequencing, philosophy, meditation techniques, theming, yoga business, and much more!
Get 500 hour certified
Learn anatomy, biomechanics, asana techniques
Expand your teaching skills
Masterful sequencing and verbal delivery
Learn meditation and breathwork techniques
Transformative tools: theming, dharma talks, satsang
Business, branding, marketing, and social media skills
BREATH OF FIRE
Moderate Vinyasa-style classes
Core strengthening & integration
Master your breath with pranayama practices
Access your core in arm balances, heart openers, twists, forward folds, inversions, and more
Learn where and how to breathe in challenging postures
Each class will include one pranayama (breathwork practice) and several core strengtheners
Access your core muscles: deep, superficial, anterior, posterior, and lateral 

12 Classes: All levels appropriate

Lifetime unlimited access to all
Attend the livestream OR practice the replays any time that's convenient for you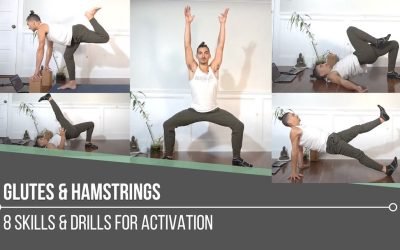 Glutes & Hamstrings 8 Skills and Drills For ActivationstrengthGlutes & Hamstrings How many times has your yoga teacher said "feel your glutes" in a particular posture in a yoga class, but you're not sure exactly what that means or what it's actually supposed...
read more
When You Subscribe, You Will Get Instant Access to
the Technique Pack: 15 yoga pose breakdowns
exclusive online course discounts
exclusive blogs and videos