COMPASS POSE
3 KEY TECHNIQUES TO INCREASE FLEXIBILITY
Technique Makes Everything Easier
Technique is like following an instructional guide that your body celebrates upon reading. The body, like all things in nature, has a certain timing that when followed will allow for your greatest physical expression. The goal for most people when it comes to the physical practice is typically strength or flexibility, but the problem is most people don't know how to gain either and so they waste time, money, and energy following workout plans and training programs. Not to say that these are bad or that you shouldn't use these to stay motivated, but be sure to harness your mind's power on more than just getting in a workout, or achieving a certain number of repetitions, or attaining any particular pose. Instead, FOCUS on building BODY AWARENESS! This is why technique is so important – it gives you insight into the physical body that you are living in! Increasing body awareness will directly result in strength and flexibility. In Chromatic Yoga we define yoga as the practice of developing awareness of Mind, Body, or Soul, giving us access to our inner state of Pure Bliss. To practice asana (physical awareness) from that perspective means to take a deep journey of your body, and technique is a path that gets you there.
In my Online Live Class from March 14, 2020 I shared 3 primary techniques to give insight into your body and greater access to compass pose. Compass is an incredible expression of the human body and it requires an equally incredible awareness of your hips, pelvis, and shoulder blades. Let's take a look at this video excerpt from the online class to give you the steps into this complicated posture, and then we will review it below.
COMPASS POSE
The March Immersion includes the full-length class to Compass Pose and many more. In this package, you will get six 75 minute Yoga Classes, and 2 Guided Meditations! This is the perfect start to practicing with Matt and learning how to apply techniques to your yoga practice.
*A Favorite Amongst Class Pass Members
SALE PRICE: $78
3 Actions To Access Your Flexibility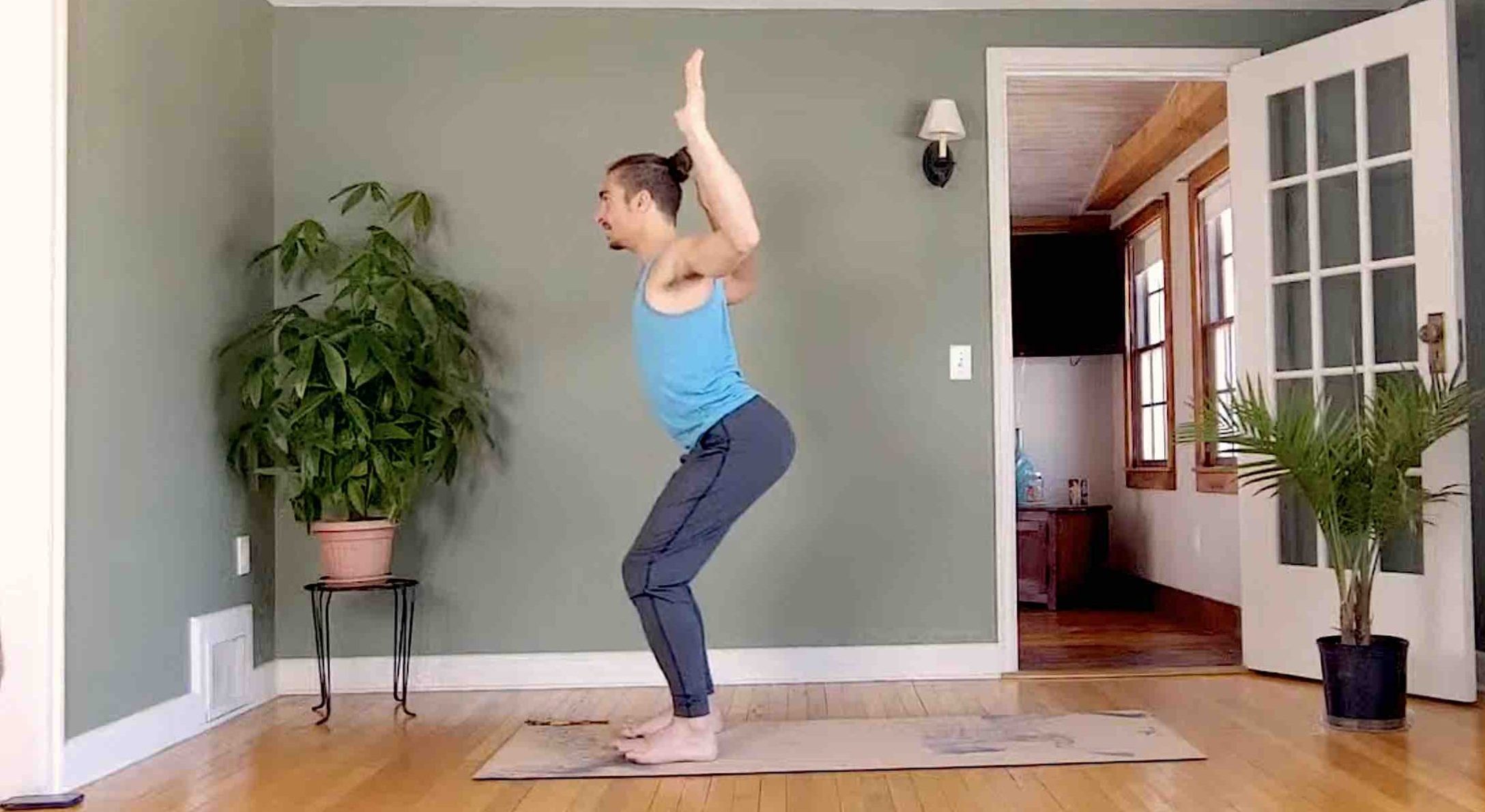 Step 1 - Retract Shoulder blade
Retraction of the shoulder blades is when you pull them toward each other using muscles called the rhomboids. In the Live Class, I taught this in chair pose with cactus arms, as depicted in the above photo. Try this for yourself. Take chair pose, feet wide, and arch the low back so your chest is more upright. Take your arms into a cactus shape and pull your shoulder blades together. Then do the opposite which is like you're going to hug someone – or like you're about to come to eagle pose.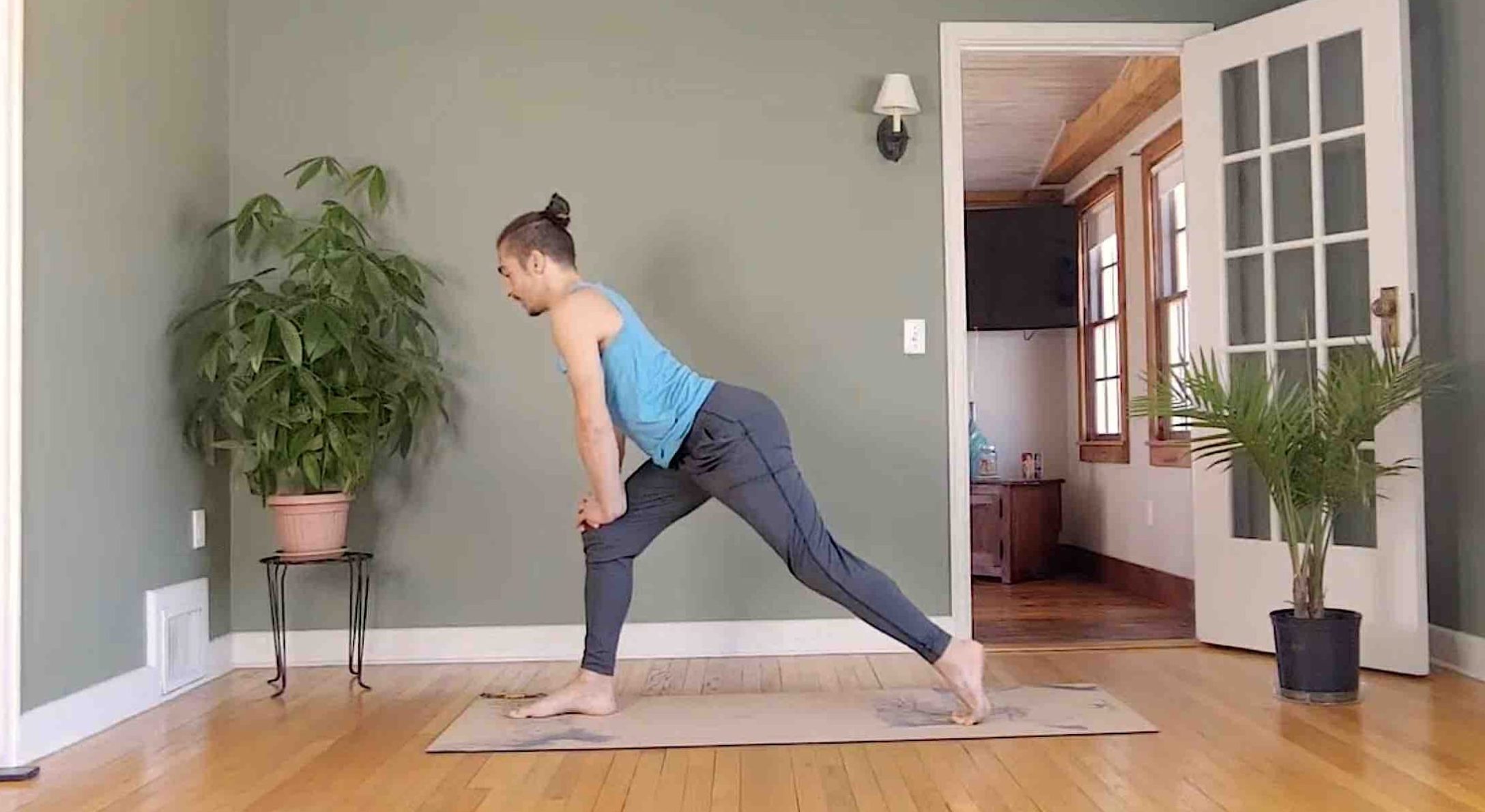 Step 2: Anterior Tilt
A great way to practice what is called anterior tilt of the pelvis (lifting the buttocks upward – back arches) is first in cat and cow, and then moving on to something a little more challenging like Lunge Pose depicted above. I shared this in the practice to help go back and forth between anterior tilt which I playfully referred to as "Beyonce" and posterior tilt (tucking tail bone) more like "Michael Jackson." Doing both actions will help you understand the range of motion your body is capable of.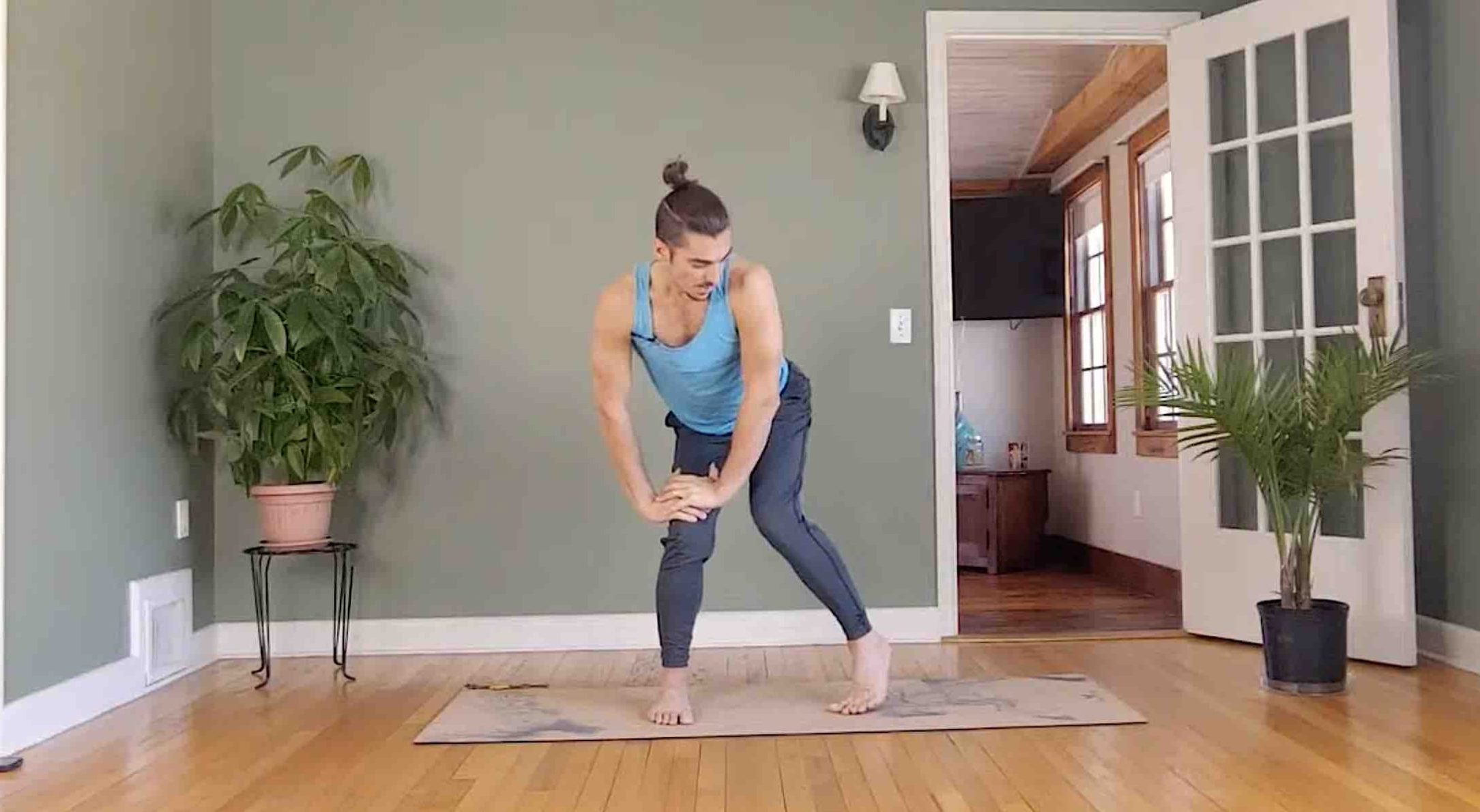 Step 3: Rotate The Thigh inward
Maintaining Anterior tilt, we add internal rotation. Doing Anterior tilt with internal rotation is something we call in Chromatic Yoga a simplified technique – a combination of 2 or 3 joint actions. I shared this in the 3-14-2020 live class by doing something similar to a chair pose, but adding a spin of one thigh bone inward whilst arching the low back. In Hip workshops I usually pair this with a comical phrase "Heyyyy" because it's a bit playfully sexy (not really). Try it on in an empty room and give a little sass.
FLEXIBILITY
If you switch your focus from flexibility to technique you will build awareness of your body much faster. Technique requires engagement of muscles through a range of motion while moving your joints – this process is powerful if you have the willingness to learn. The result is my personal practice is undoubtedly remarkable. In my 12+ years of study of the physical practice, I have worked with so many approaches, but I always come back to this one question: Am I more aware of my body from this?  If the answer is yes, then you will not need to force flexibility or strength, they will be the simple results of your focused efforts.
For a full-length class leading up to  Compass Pose, you will enjoy the March Immersion which includes the class that this video was taken from along with 5 other 75 minute Yoga classes!
For more on strength and flexibility in the hips, I recommend my blog Pigeon Without Knee Pain 
COMPASS POSE
The March Immersion includes the full-length class to Compass Pose and many more. In this package, you will get six 75 minute Yoga Classes, and 2 Guided Meditations! This is the perfect start to practicing with Matt and learning how to apply techniques to your yoga practice.
*A Favorite Amongst Class Pass Members
SALE PRICE: $78
WHAT STUDENTS SAY ABOUT THE LIVE IMMERISONS
Matt's classes are phenomenal- if you ever have the ability to practice with him, make use of it!! He has a very unique talent of combining anatomy, yoga philosophy, and his own perspective into a super intense package of knowledge that is fun AND easy to understand. I enjoyed the April immersion a lot as it was a great way of deepening my own practice and broadening my horizon, especially as the lifetime access allows you to take classes as often as you want. Trust me, you will want to take them again! I can't wait for next month's classes and highly recommend everyone to take the May pass and joining in on the journey.
Matt's April pass was a journey. It was more than just the physical exploration of my practice but also helped me explore my spiritual practice. It was very nice to have a consistent practice during this time of uncertainty. If you are looking for a practice to ground yourself I would highly recommend exploring the Live Immersion of the Month.
Covid-19 brought Matt into my home and my yoga practice. This last month I have learned so much. It has deepened my practice and my understanding of anatomy & biomechanics and how we use both in every asana we practice. He has also helped in my teaching, ie asking my students to think about the foot as a tripod "big toe, pinkie toe, heel." I never imagined I would learn so much from the immersion.
Livestream Class Packages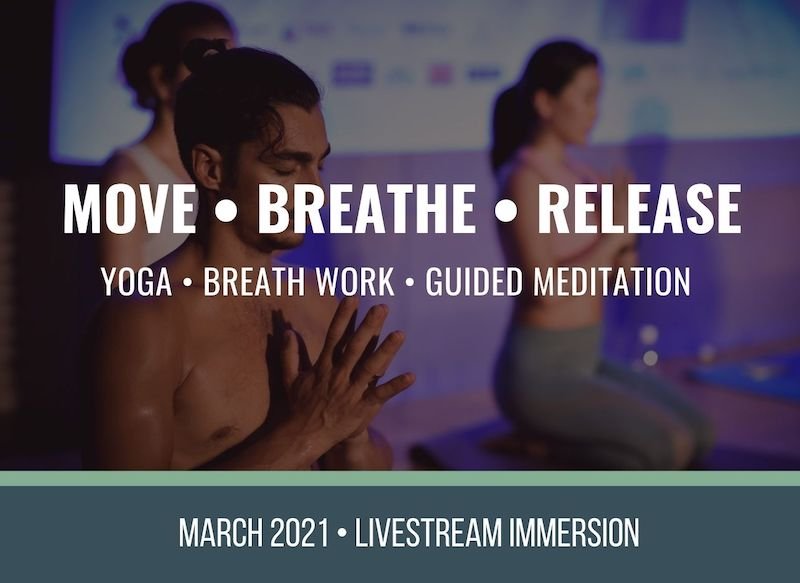 MOVE•BREATHE•RELEASE
Yoga, BREATHWORK & Meditation
Yoga: Transform the Body
Breathwork: Rejuvinate
Meditation: Awaken the Mind
The Trifecta of Yoga
12 ALL LEVELS CLASSES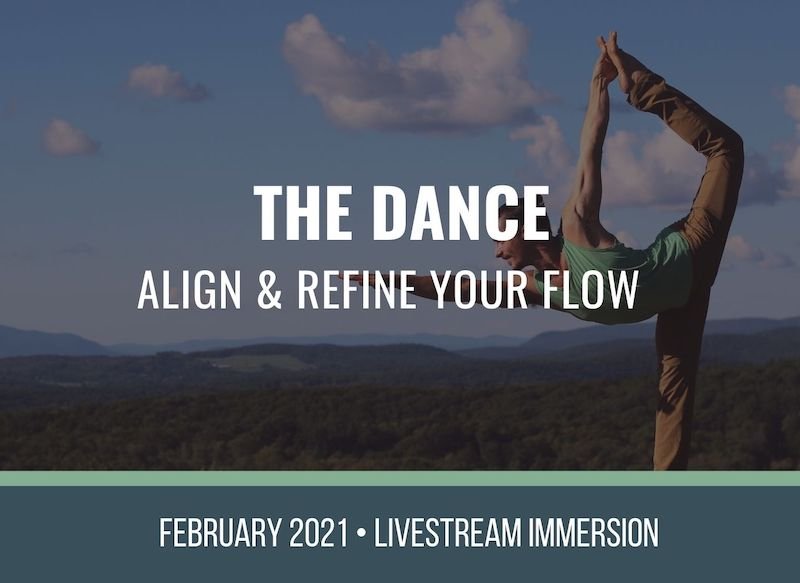 THE DANCE
ALIGN & REFINE Y FLOW
MOVEMENT TRANSFORMATION
ALIGNED TRANSITIONS
TARGETED STRENGTH
DEEP HIP OPENERS
12 CLASSES: INTERMEDIATE/ADVANCED
$298.00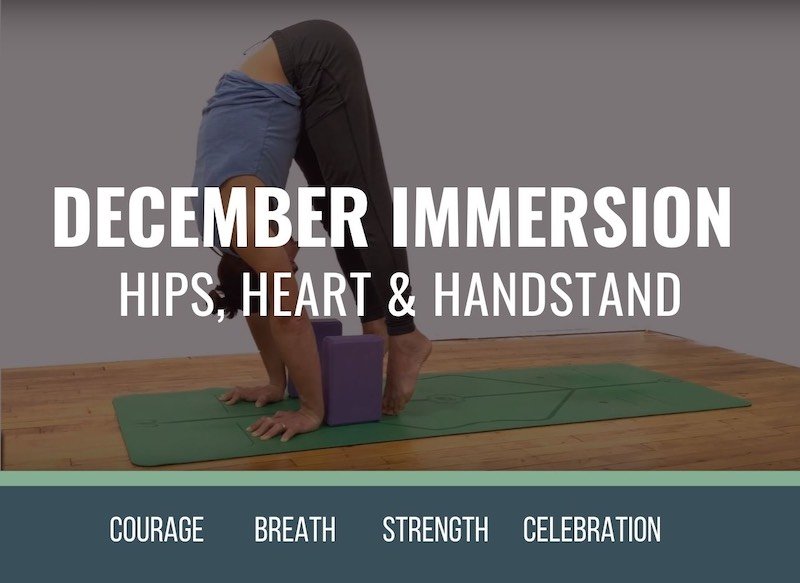 HIPS • HEART • HANDSTAND
HIP OPENERS
HEART OPENERS
HANDSTAND TECHNIQUES
BUILD COURAGE & STRENGTH
12 ALL LEVELS CLASSES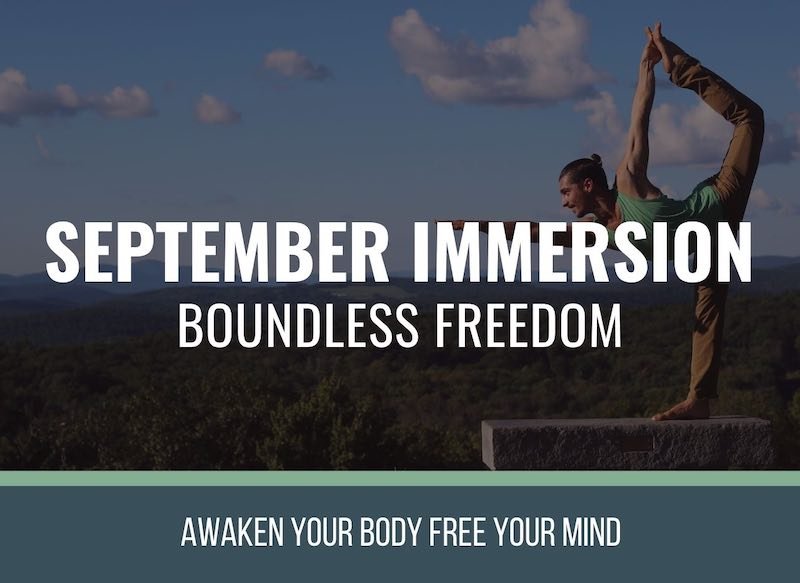 boundless freedom
SHOULDER & NEXT RELEASE
SHOULDER BIOMECHANICS
BALANCED STRENGTH
INCREASE RANGE OF MOTION
12 ALL LEVELS CLASSES
$298.00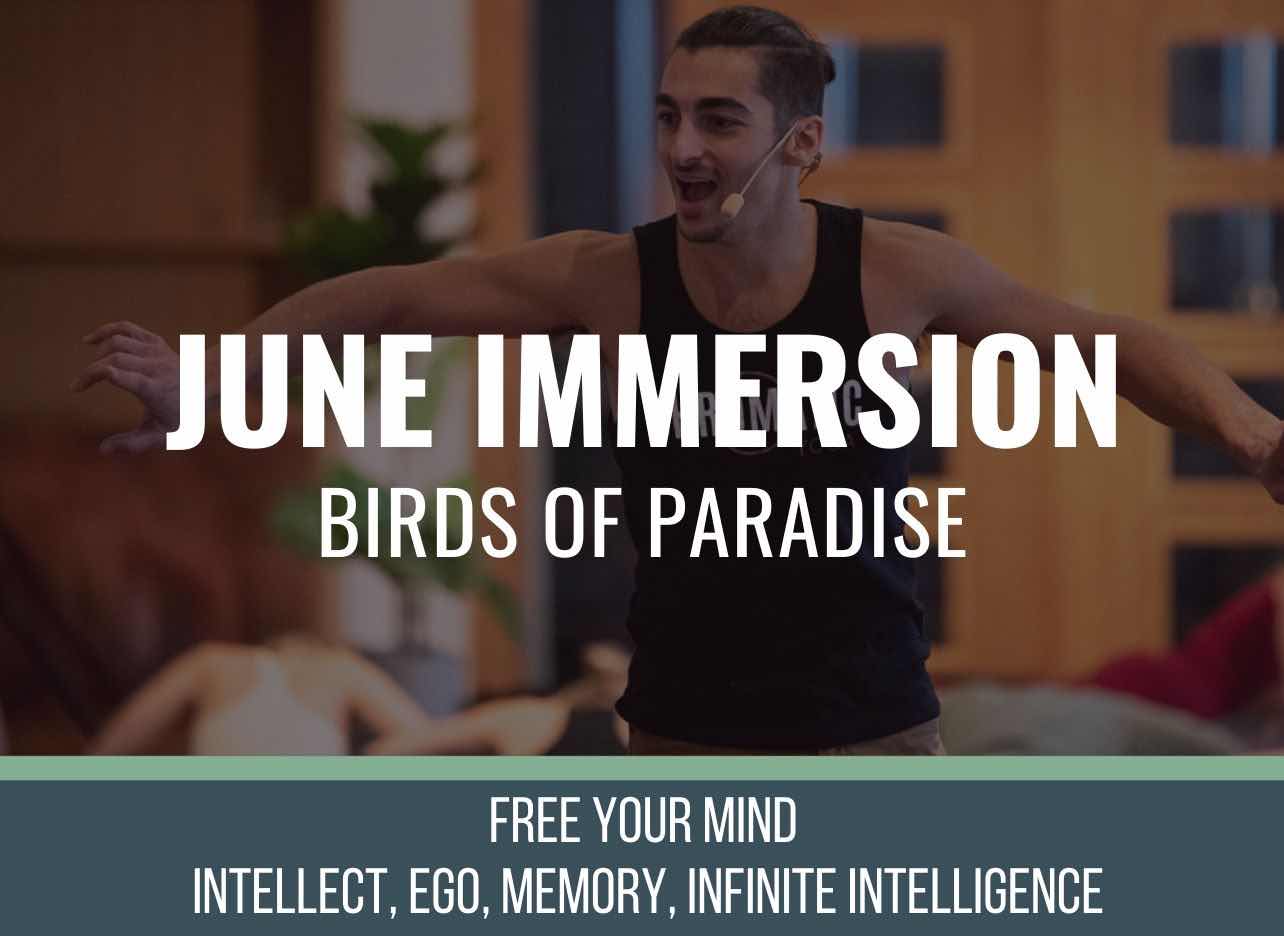 BIRDS OF PARADISE
FLEXIBILITY OF INNER THIGHS
4 GUIDED MEDITATIONS
LIVETIME ACCCESS TO ALL
LEADS TO BIRDS OF PARADISE 
COMPARTMENTS OF THE MIND 
$298.00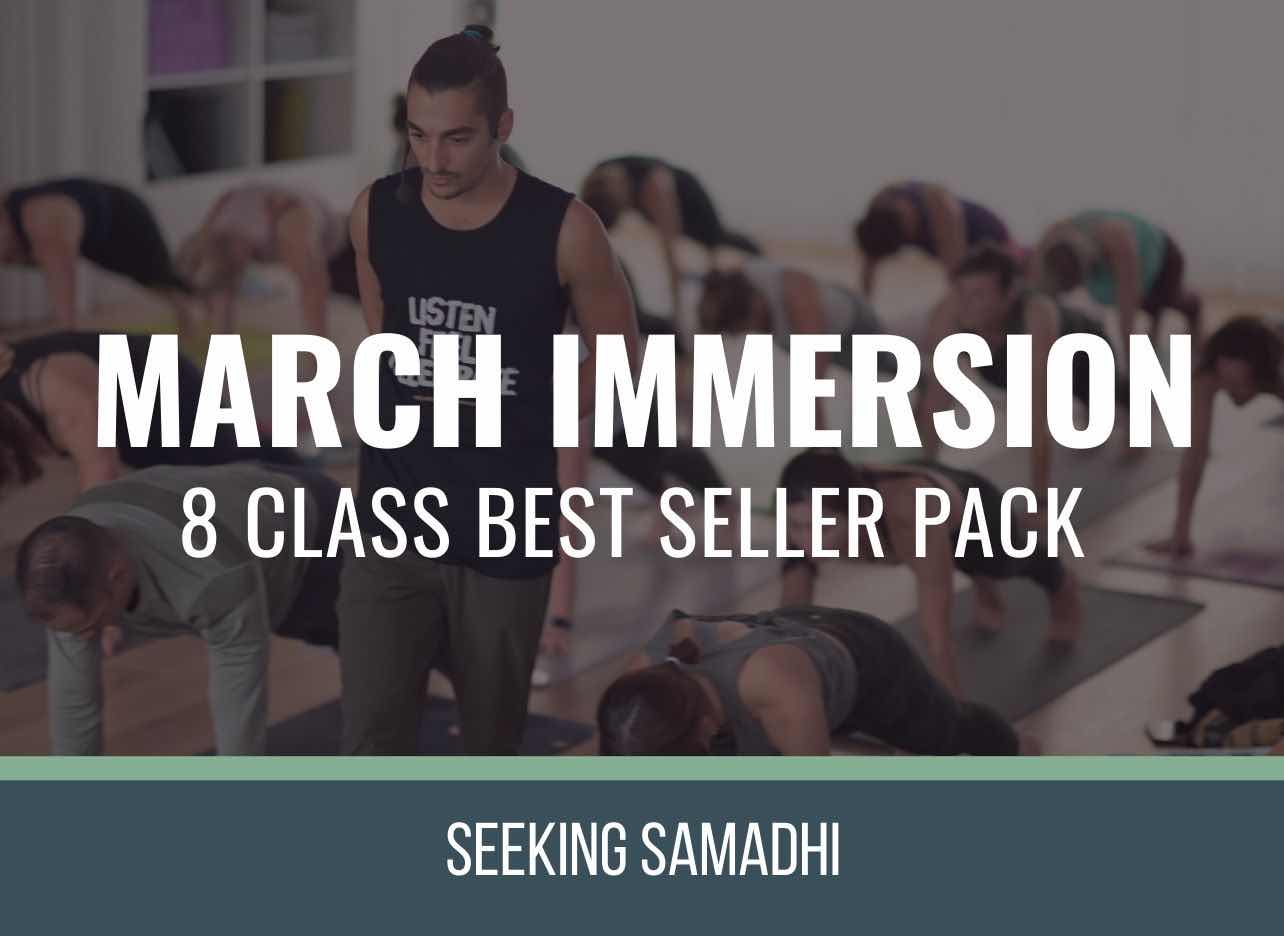 BEST STARTER PACKAGE
6 YOGA CLASSES
2 GUIDED MEDITATIONS
LIVETIME ACCCESS TO ALL
6 PEAK POSTURES
6 YOGA SUTRA THEMES
$148.00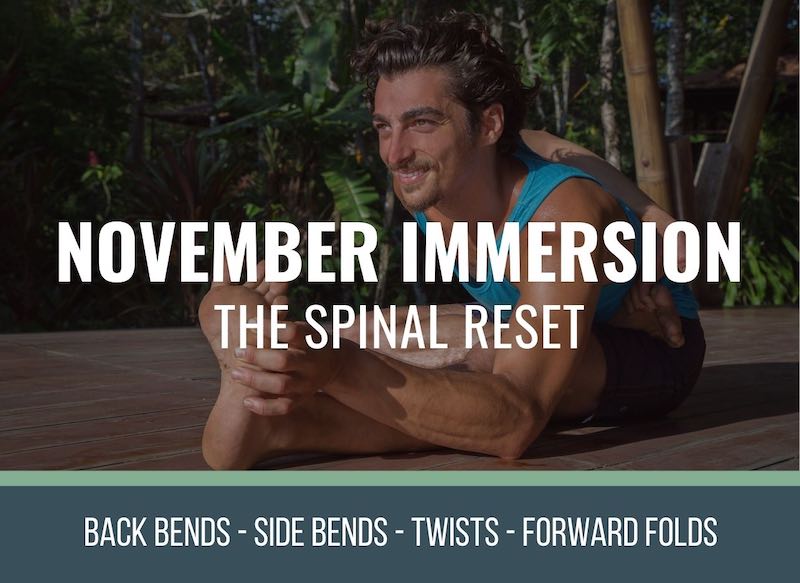 THE SPINAL RESET
BACK & SIDE BENDS
TWISTS AND FORWARD FOLDS
SPINAL BIOMECHANICS
4 POST CLASS MEDITATIONS
12 ALL LEVELS CLASSES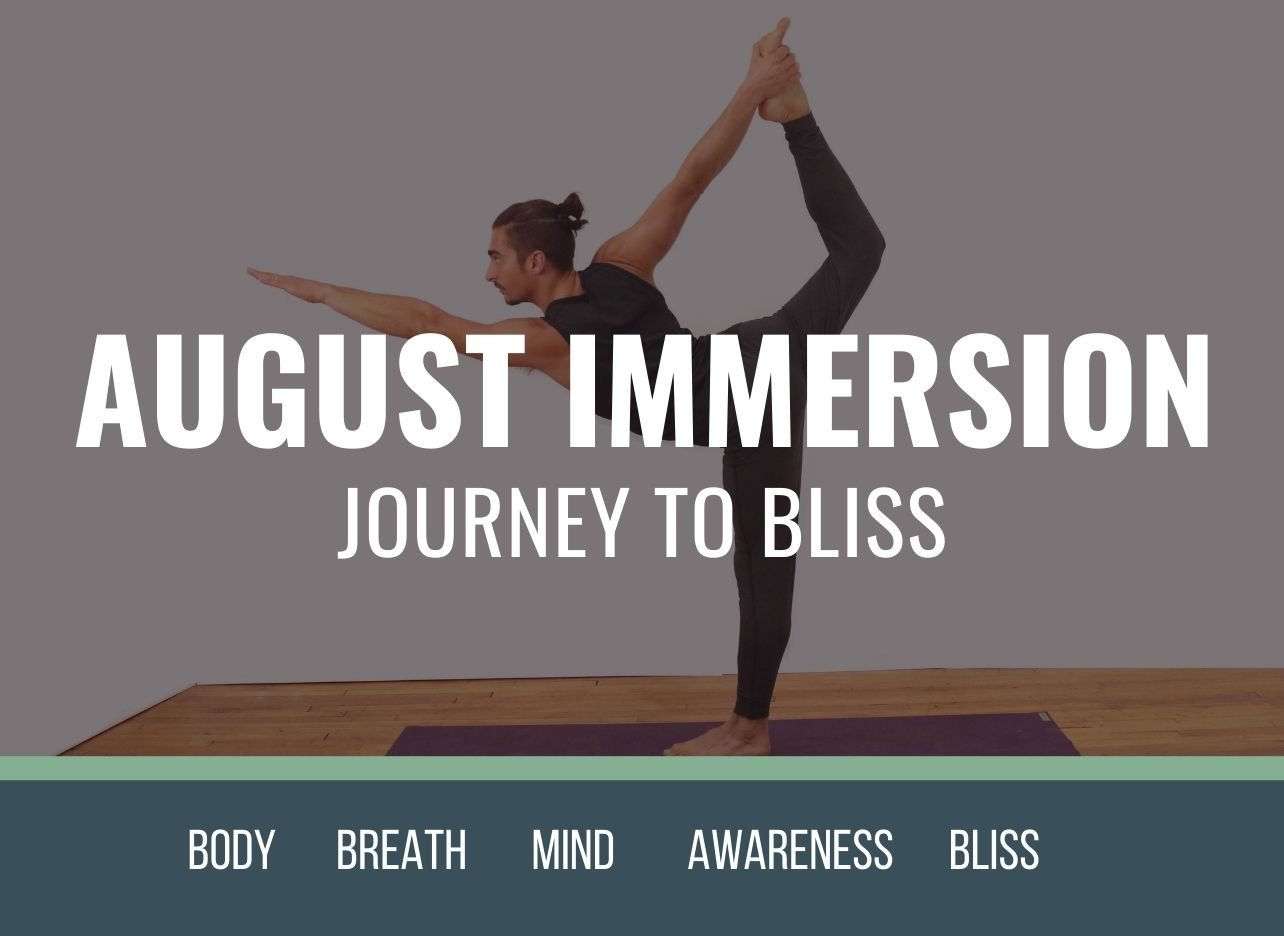 JOURNEY TO BLISS
PHYSICAL MEETS SPIRITUAL
EXPLORE THE KOSHAS
MIND BODY TENSION RELEASE
4 GUIDED MEDITATIONS
12 ALL LEVELS YOGA CLASSES
$148.00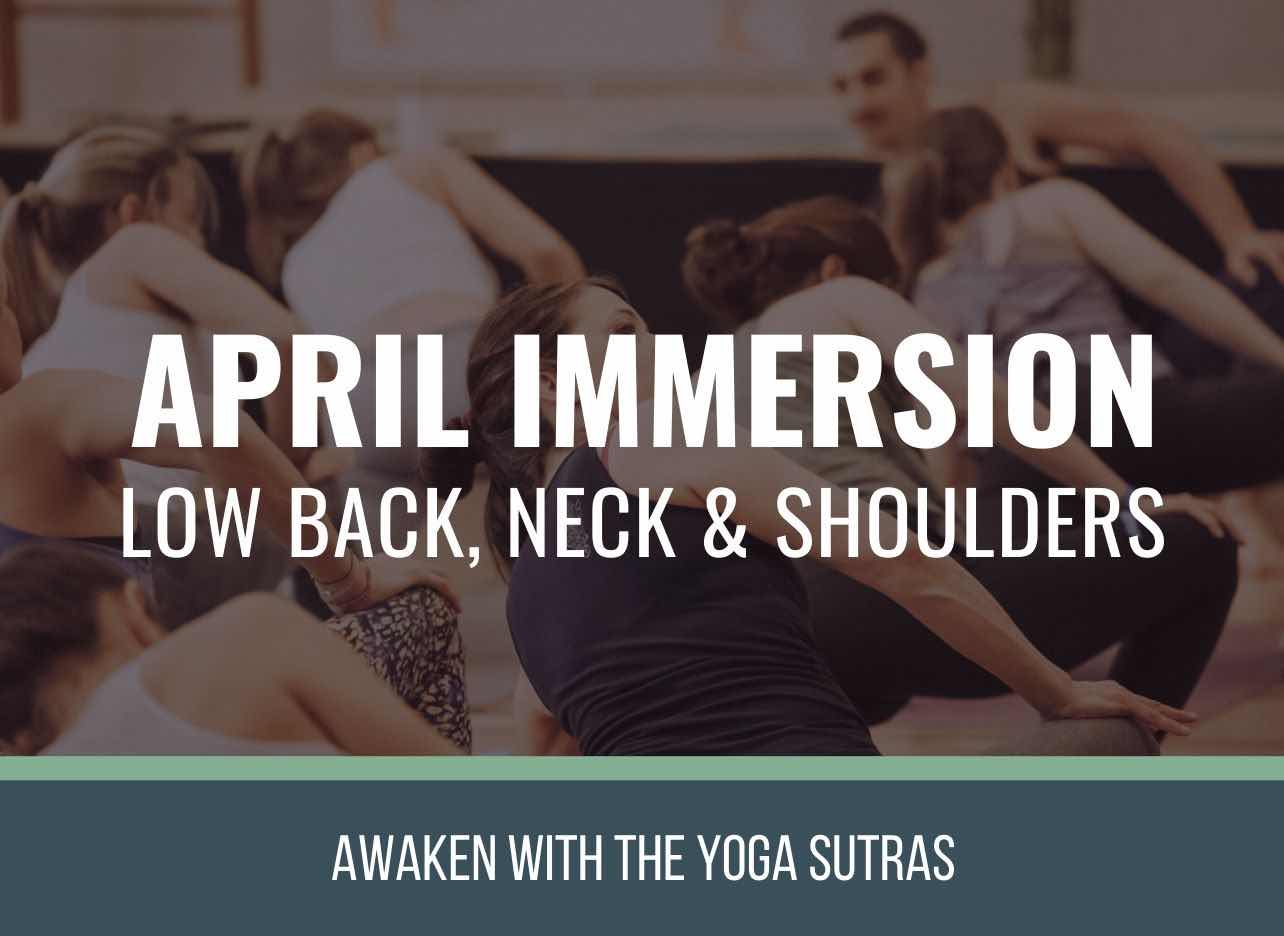 BACK, NECK & SHOULDERS
12 YOGA CLASSES
4 GUIDED MEDITATIONS
LIVETIME ACCCESS TO ALL
12 PEAK POSTURES
12 YOGA SUTRA THEMES
$178.00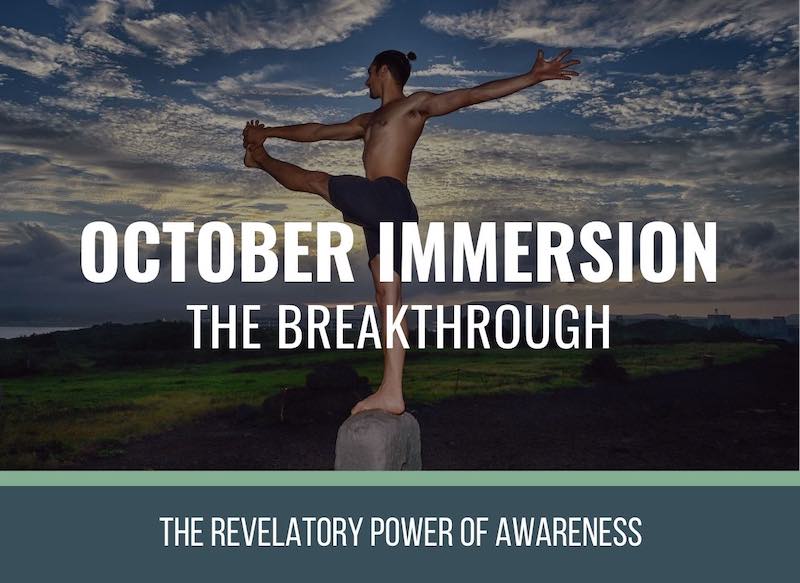 THE BREAKTHROUGH
HIP OPENERS
HIP BIOMECHANICS
EMPHASIS ON ARM BALANCES
4 POST CLASS MEDITATIONS
12 ALL LEVELS CLASSES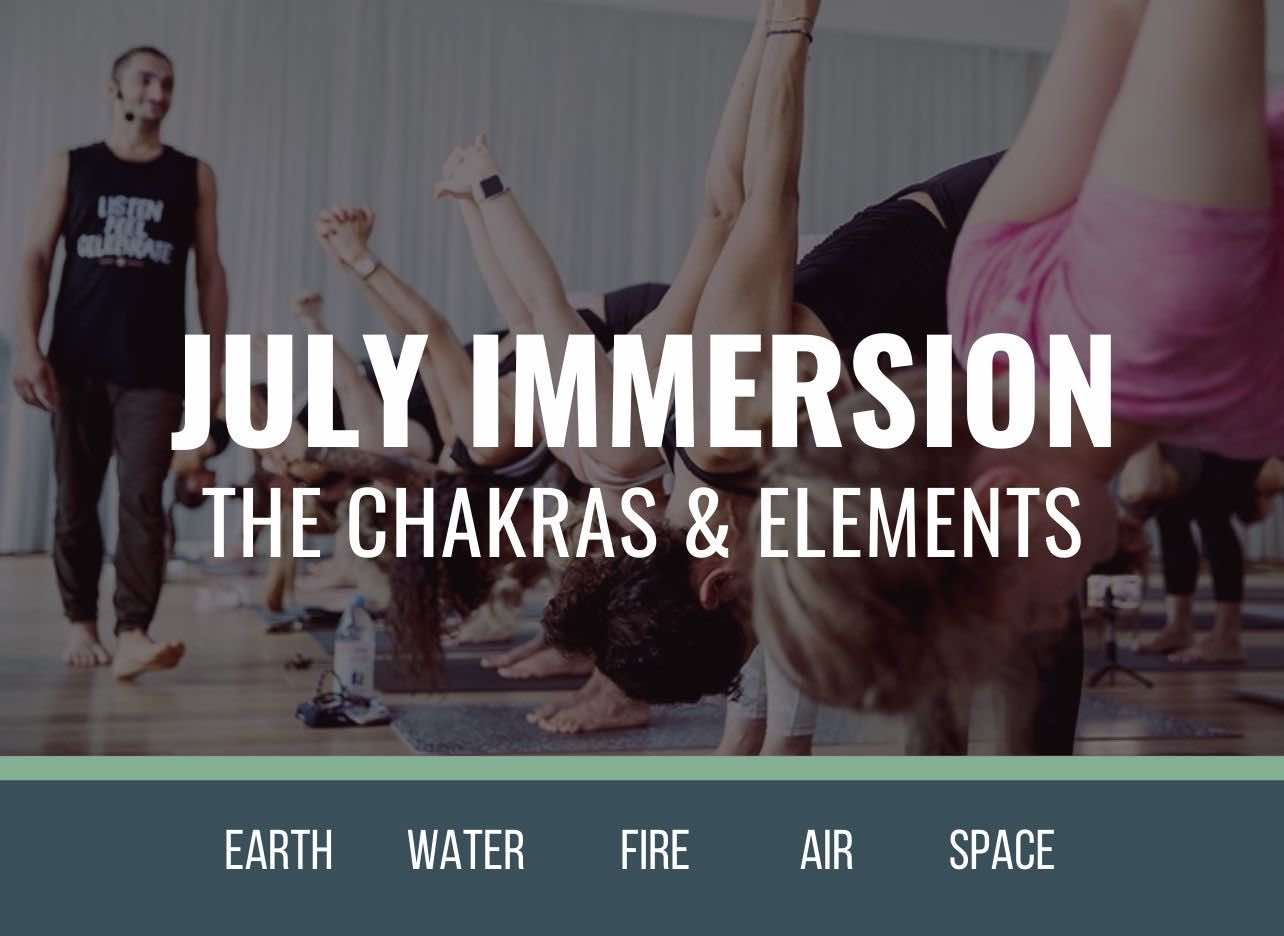 JOURNEY TO THE HEART
FULL BODY RESET
INCREASE BALANCE
ARM BALANCES
4 GUIDED MEDITATIONS
ELEMENTALLY THEMED
$148.00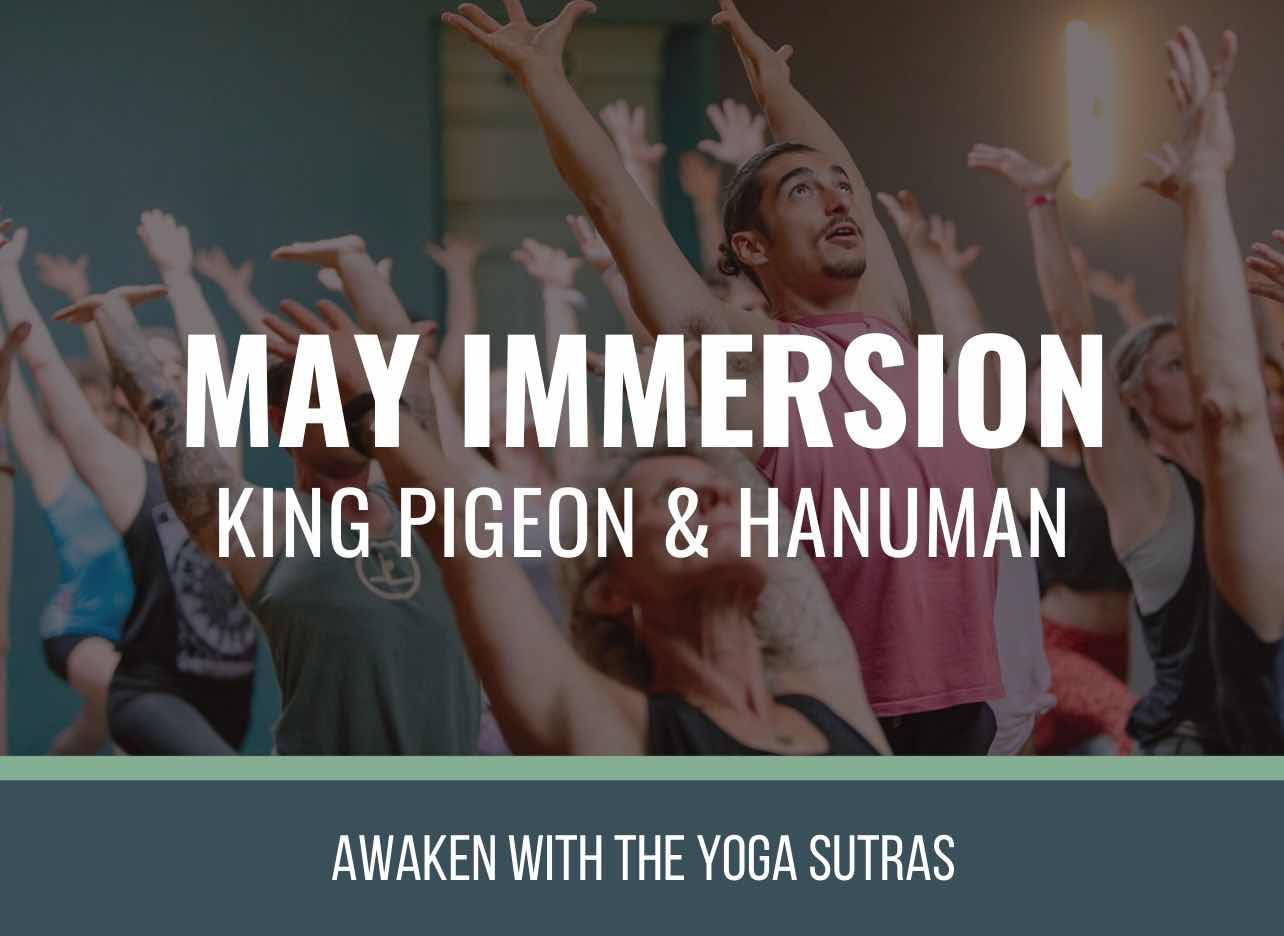 KING PIGEON & HANUMAN
FLEXIBILITY OF HIPS
SHOULDER & SPINE MOBILITY
4 GUIDED MEDITATIONS
12 INTERMEDIATE CLASSES
HAMSTRINGS RANGE OF MOTION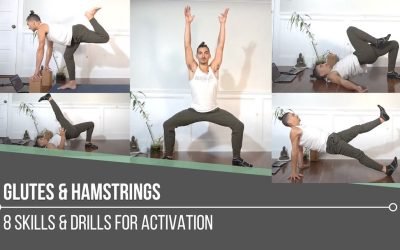 Glutes & Hamstrings 8 Skills and Drills For ActivationstrengthGlutes & Hamstrings How many times has your yoga teacher said "feel your glutes" in a particular posture in a yoga class, but you're not sure exactly what that means or what it's actually supposed...
read more
When You Subscribe, You Will Get Instant Access to
the Technique Pack: 15 yoga pose breakdowns
exclusive online course discounts
exclusive blogs and videos