Get Started
This course is currently closed
ARM BALANCES
FREEDOM OF FLIGHT
Welcome to the April 2021 Immersion
 I am super thrilled to be sharing this particular immersion with you, as arm balances were the tipping point for how I got started teaching yoga. At a party with some friends one night, they asked me "what is this yoga stuff, are you just stretching all day?" I had to explain to them that its much more than that. I told them how I was becoming more aware of my body, and able to do things I never thought possible. Thats when I showed them some arm balances. They asked to learn – I invited them to practice at a studio with me but they thought yoga studios were weird. So we came to and agreement that I would teach them, and my teaching career began 2 days later. Let's do this! 
Please click here to join the Class Pass community facebook group!
NEXT LIVE CLASS: EXCLUSIVELY FOR MEMBERS!
ALL APRIL EVENTS
APRIL Classes Take Place every Tuesday, Thursday & Saturday at 12p EST and will appear below during and after livestream events
 IMMERSION PRACTICE #1
Livestream April 1, 2021 
IMMERSION PRACTICE #3
Livestream April 6, 2021 
IMMERSION PRACTICE #5
Livestream April 10, 2021 
IMMERSION PRACTICE #7
Livestream April. 15, 2021
IMMERSION PRACTICE #9
Livestream April 20, 2021
IMMERSION PRACTICE #11
Livestream April 24, 2021 
IMMERSION PRACTICE #2
Livestream April. 3, 2021 
IMMERSION PRACTICE #4
Livestream April 8, 2021 
 IMMERSION PRACTICE #6
Livestream April 13, 2021 
IMMERSION PRACTICE #8
Livestream April 17, 2021 
IMMERSION PRACTICE #10
Livestream April 22, 2021 
IMMERSION PRACTICE #12
Livestream Jan. 30, 2021 
Livestream Class Packages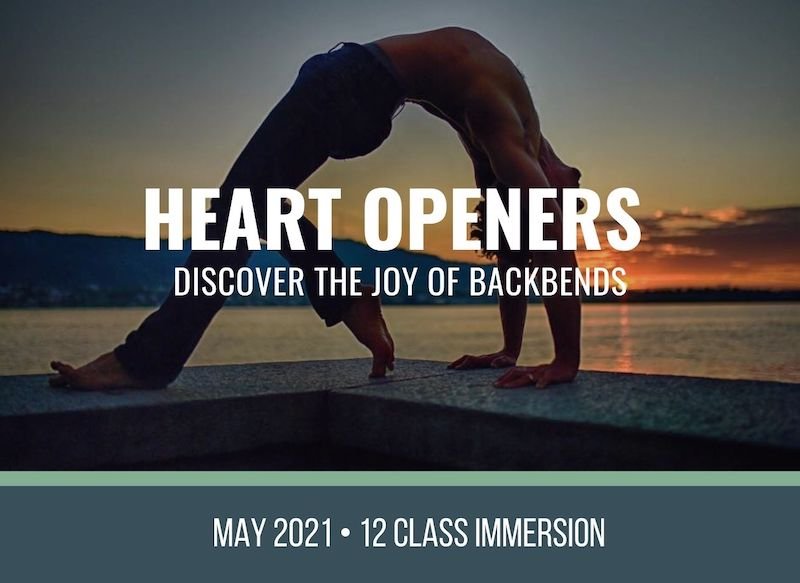 HEART OPENING
DISCOVER THE JOY OF BACKBENDS
Learn Over 12 Back Bends
Step by Step Instructionals in Every Practice
Techniques, Bio-mechanics and Alignment
Bow Pose, Camel, Dancer Full Wheel
King Cobra, King Dancer, King Pigeon
12 All Levels 75min Online Classes
Lifetime Unlimited Access to All
$198.00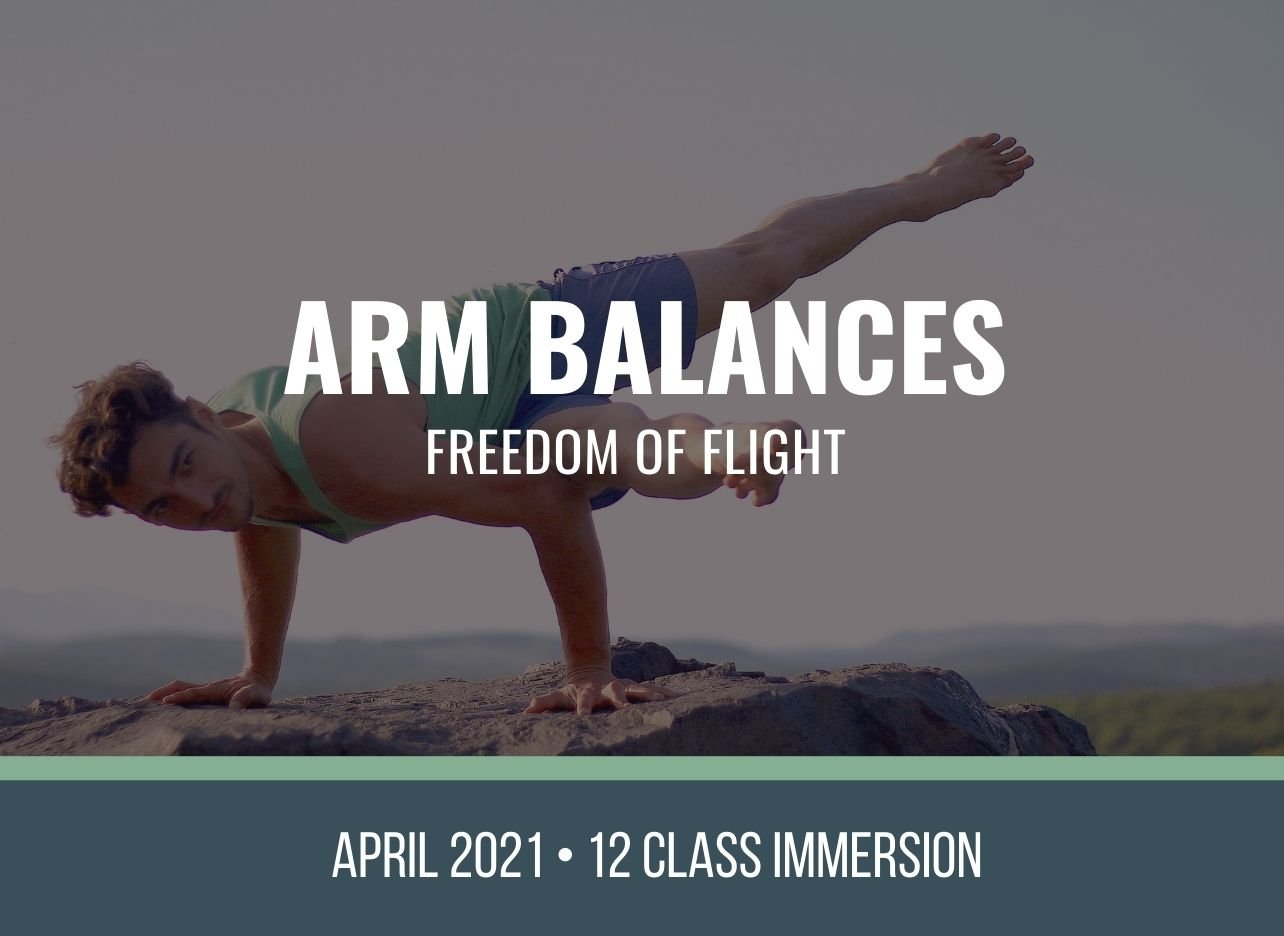 ARM BALANCES
FREEDOM OF FLIGHT
Learn Over 12 Arm Balances
Step by Step Instructionals in Every Practice
Techniques, Bio-mechanics and Alignment
Crow, Side Crow, Titibasna, Ashtavakrasana
Forearm Stand, Koundenyasana 1 & 2, Handstand
12 All Levels 75min Online Classes
Lifetime Unlimited Access to All
$198.00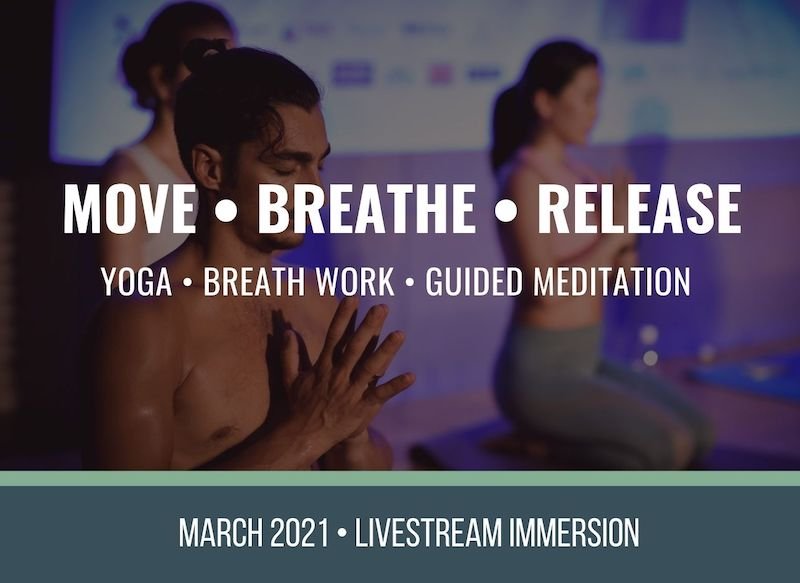 MOVE • BREATHE • RELEASE
YOGA • BREATHWORK • MEDITATION
YOGA: TRANSFORM YOUR BODY
BREATHWORK: REJUVENATE
MEDITATION: AWAKEN YOUR MIND
THE TRIFECTA OF YOGA
12 ALL LEVELS CLASSES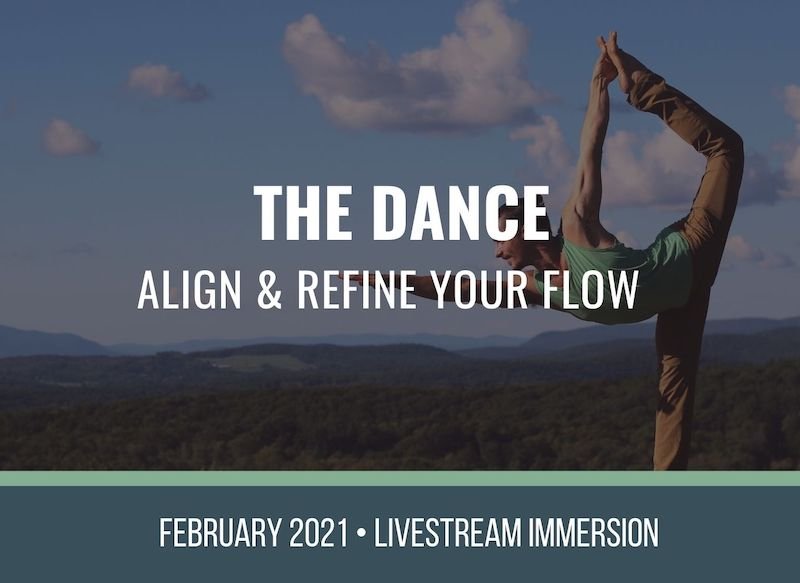 THE DANCE
ALIGN • REFINE • FLOW
MOVEMENT TRANSFORMATION
ALIGNED TRANSITIONS
TARGETED STRENGTH
DEEP HIP OPENERS
12 CLASSES: INTERMEDIATE
$298.00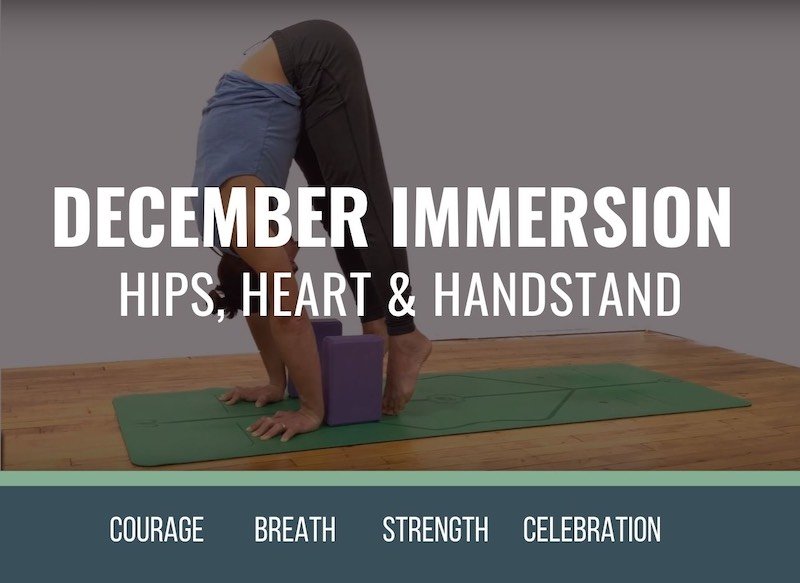 HIPS • HEART • HANDSTAND
HIP OPENERS
HEART OPENERS
HANDSTAND TECHNIQUES
BUILD COURAGE & STRENGTH
12 ALL LEVELS CLASSES

 
$298.00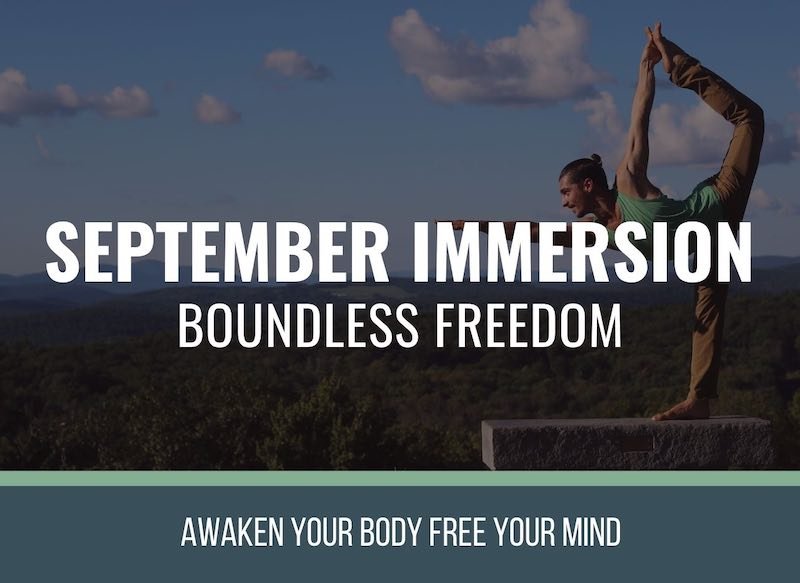 boundless freedom
SHOULDER & NEXT RELEASE
SHOULDER BIOMECHANICS
BALANCED STRENGTH
INCREASE RANGE OF MOTION
12 ALL LEVELS CLASSES
$298.00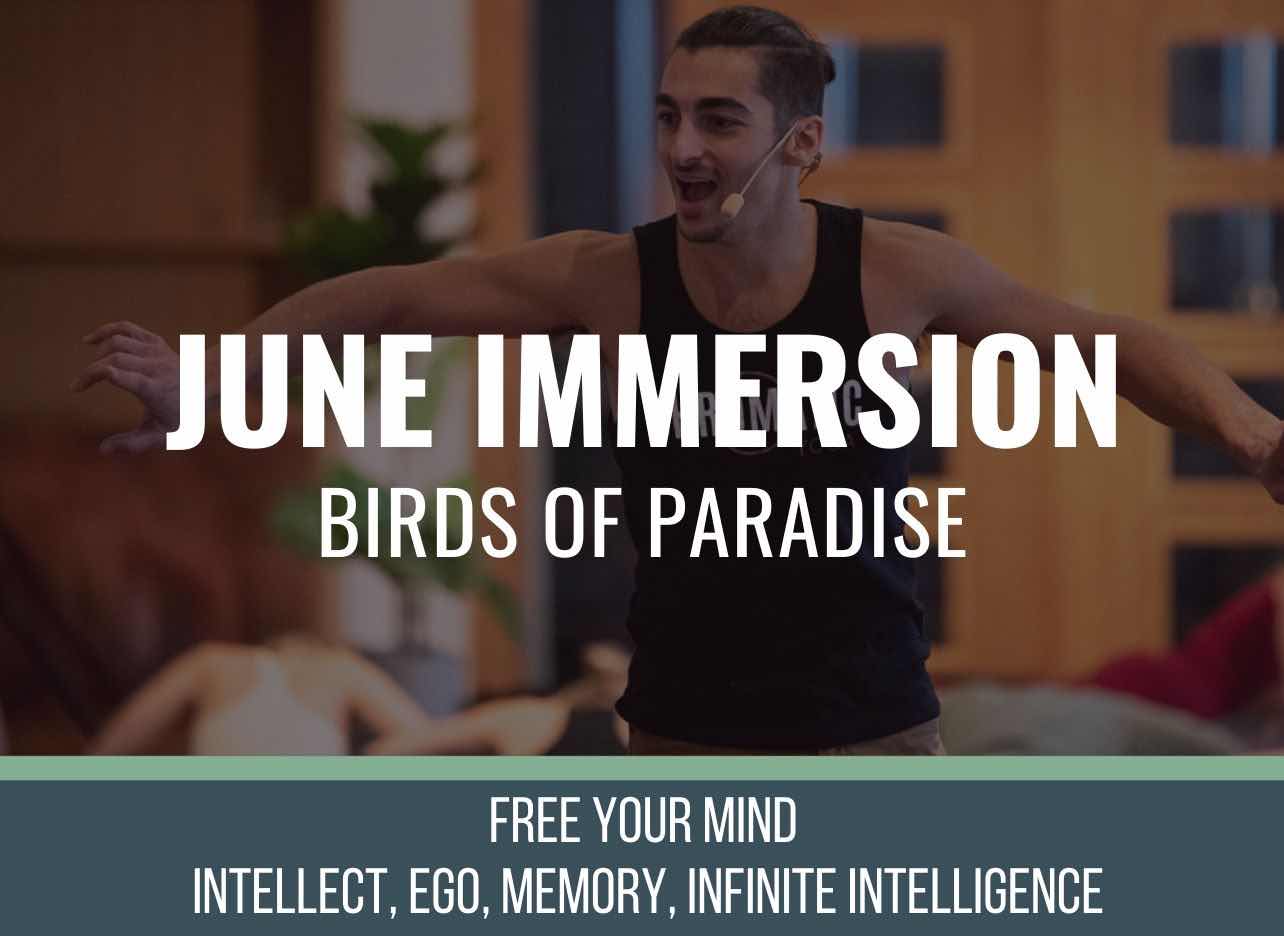 BIRDS OF PARADISE
FLEXIBILITY OF INNER THIGHS
4 GUIDED MEDITATIONS
LIVETIME ACCCESS TO ALL
LEADS TO BIRDS OF PARADISE 
COMPARTMENTS OF THE MIND 
$298.00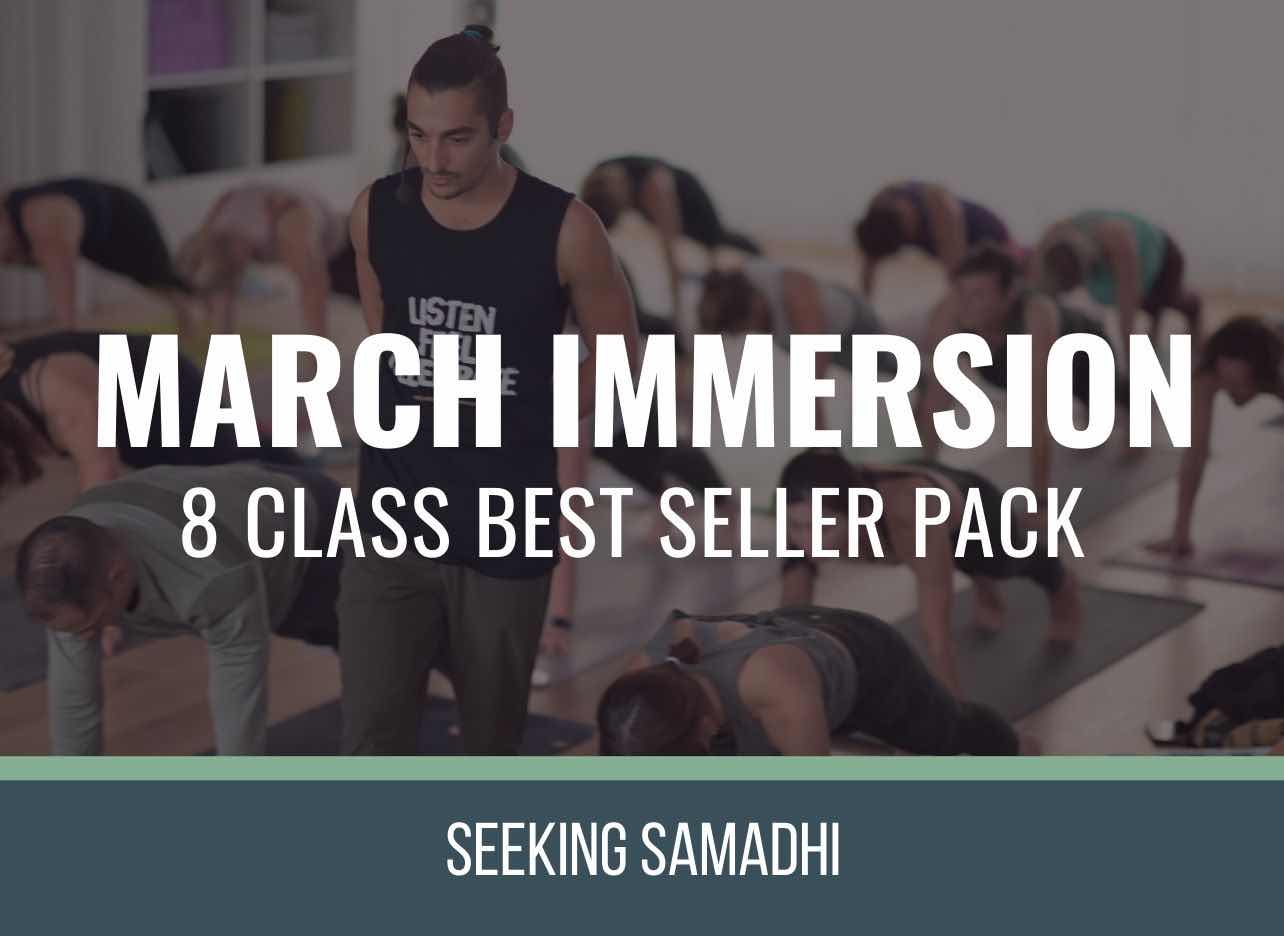 BEST STARTER PACKAGE
6 YOGA CLASSES
2 GUIDED MEDITATIONS
LIVETIME ACCCESS TO ALL
6 PEAK POSTURES
6 YOGA SUTRA THEMES
$148.00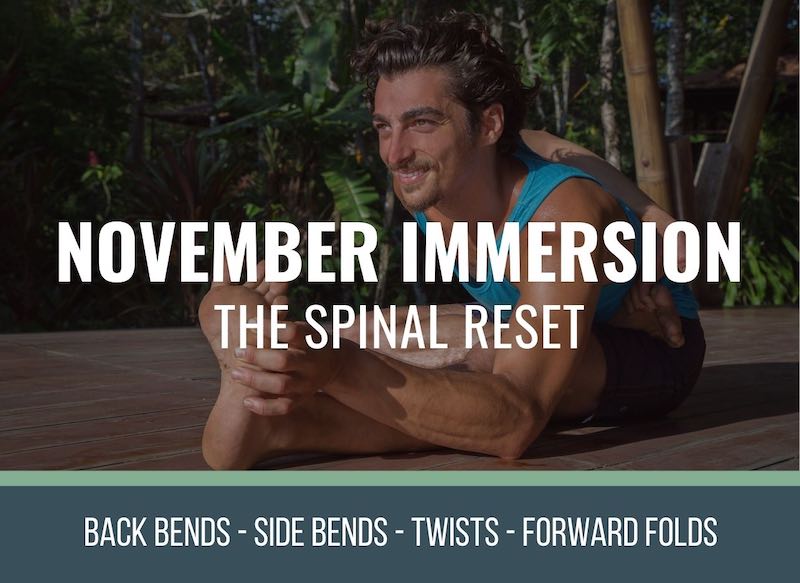 THE SPINAL RESET
BACK & SIDE BENDS
TWISTS AND FORWARD FOLDS
SPINAL BIOMECHANICS
4 POST CLASS MEDITATIONS
12 ALL LEVELS CLASSES
$298.00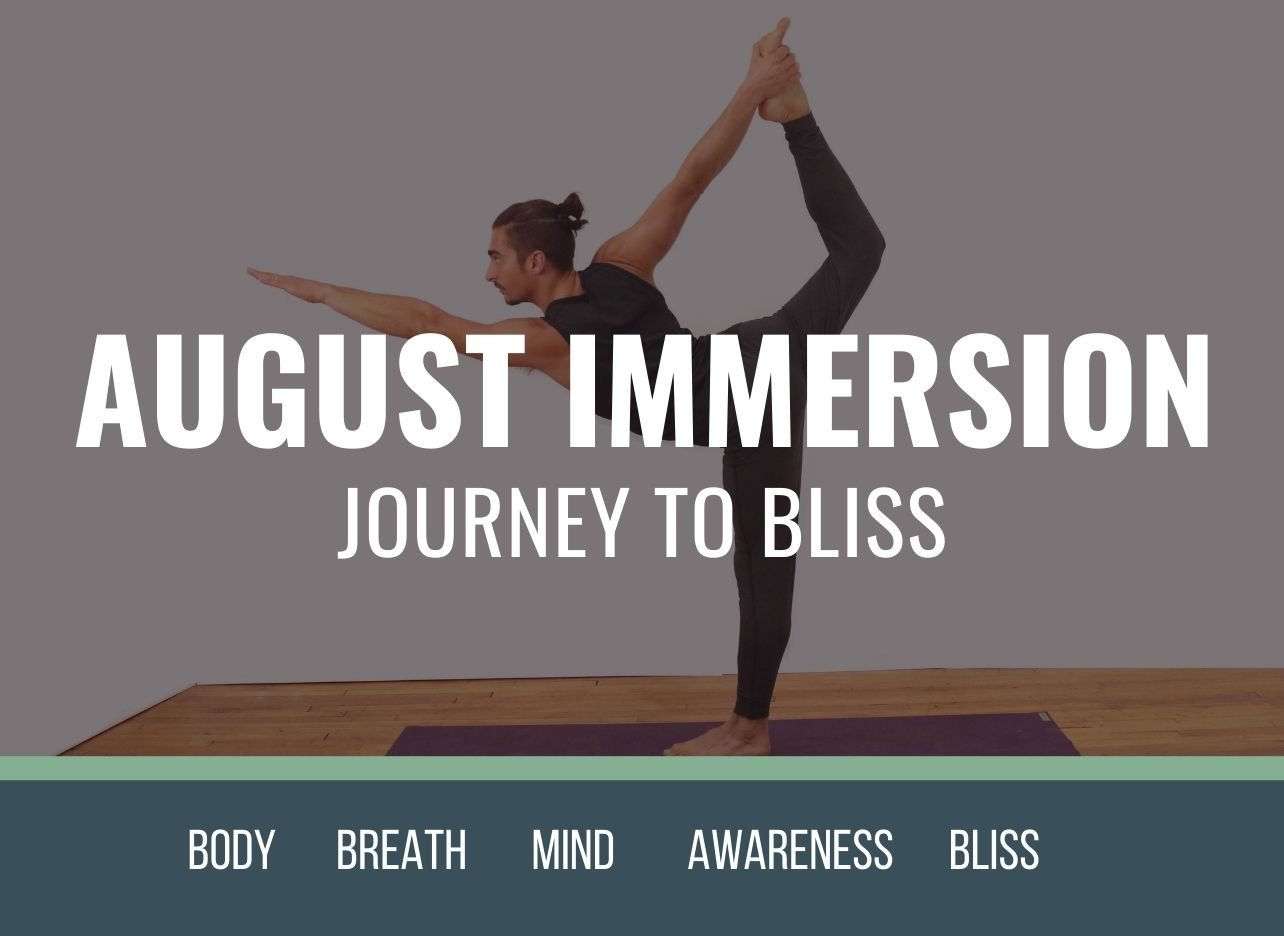 JOURNEY TO BLISS
PHYSICAL MEETS SPIRITUAL
EXPLORE THE KOSHAS
MIND BODY TENSION RELEASE
4 GUIDED MEDITATIONS
12 ALL LEVELS YOGA CLASSES
$198.00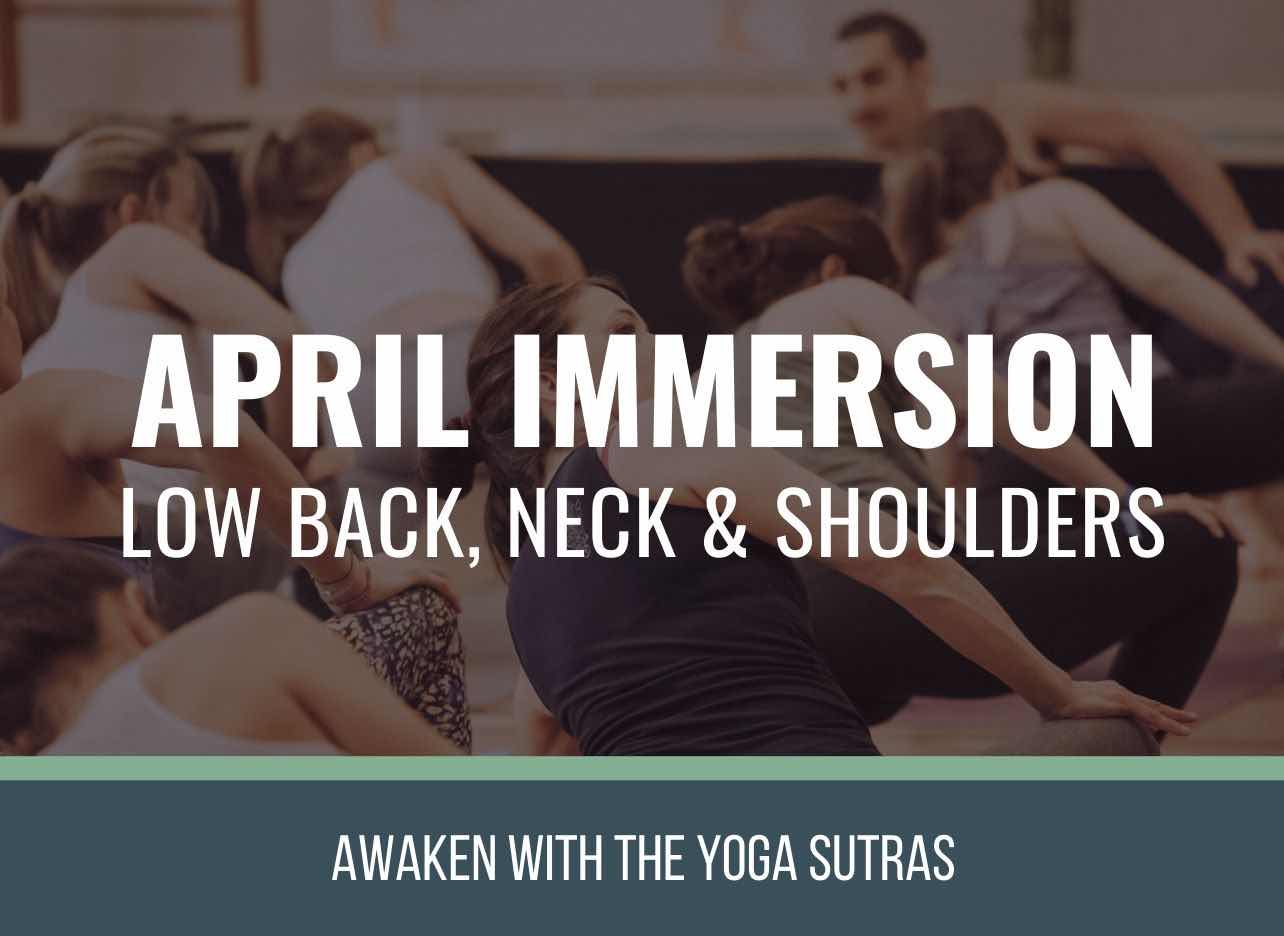 BACK, NECK & SHOULDERS
12 YOGA CLASSES
4 GUIDED MEDITATIONS
LIVETIME ACCCESS TO ALL
12 PEAK POSTURES
12 YOGA SUTRA THEMES
$178.00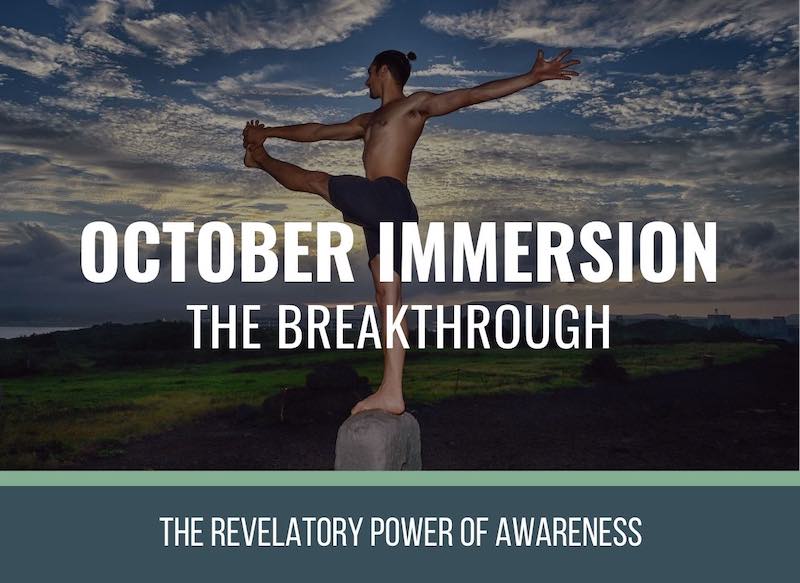 THE BREAKTHROUGH
HIP OPENERS
HIP BIOMECHANICS
EMPHASIS ON ARM BALANCES
4 POST CLASS MEDITATIONS
12 ALL LEVELS CLASSES

 
$298.00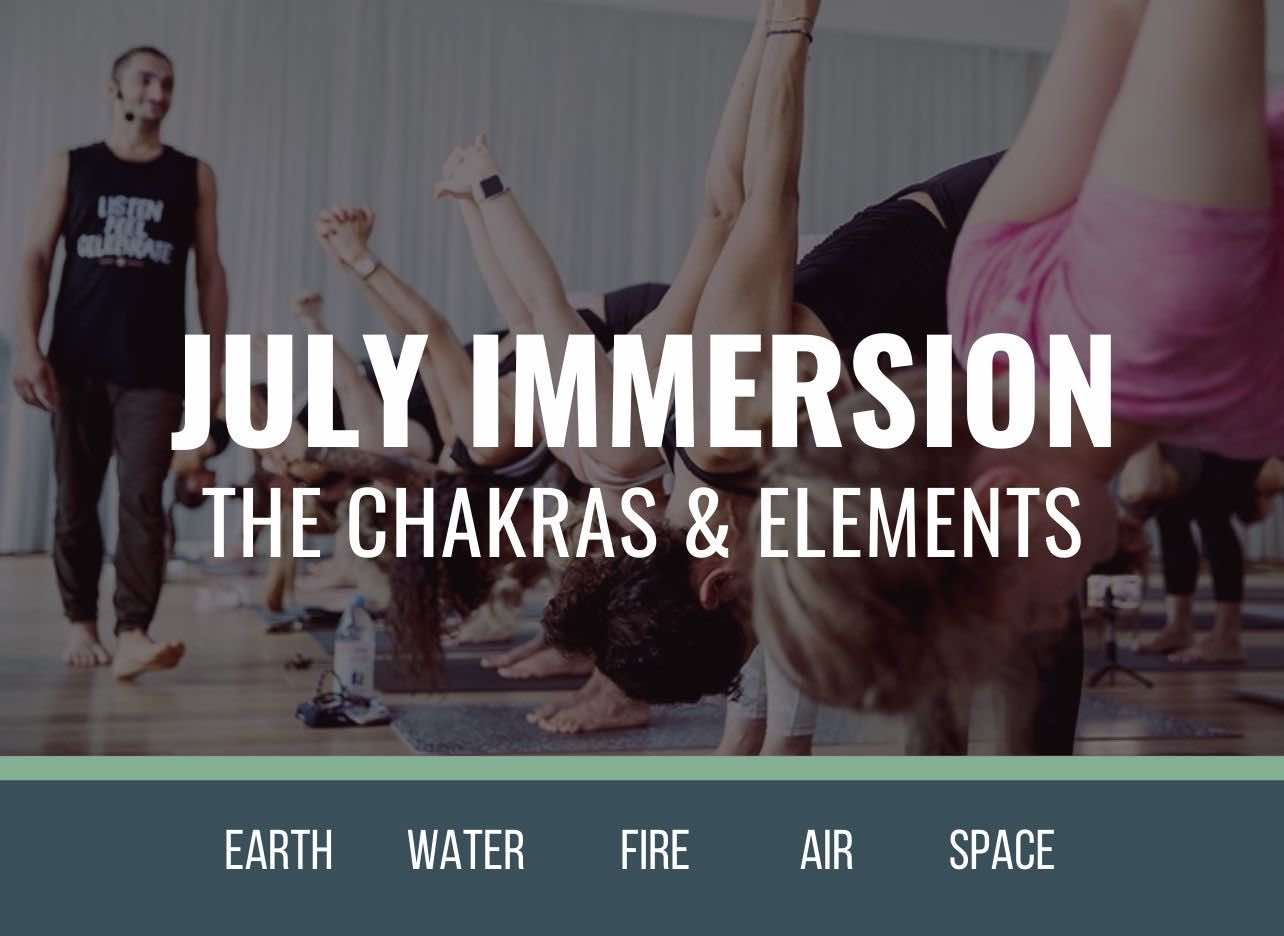 JOURNEY TO THE HEART
FULL BODY RESET
INCREASE BALANCE
ARM BALANCES
4 GUIDED MEDITATIONS
ELEMENTALLY THEMED
$298.00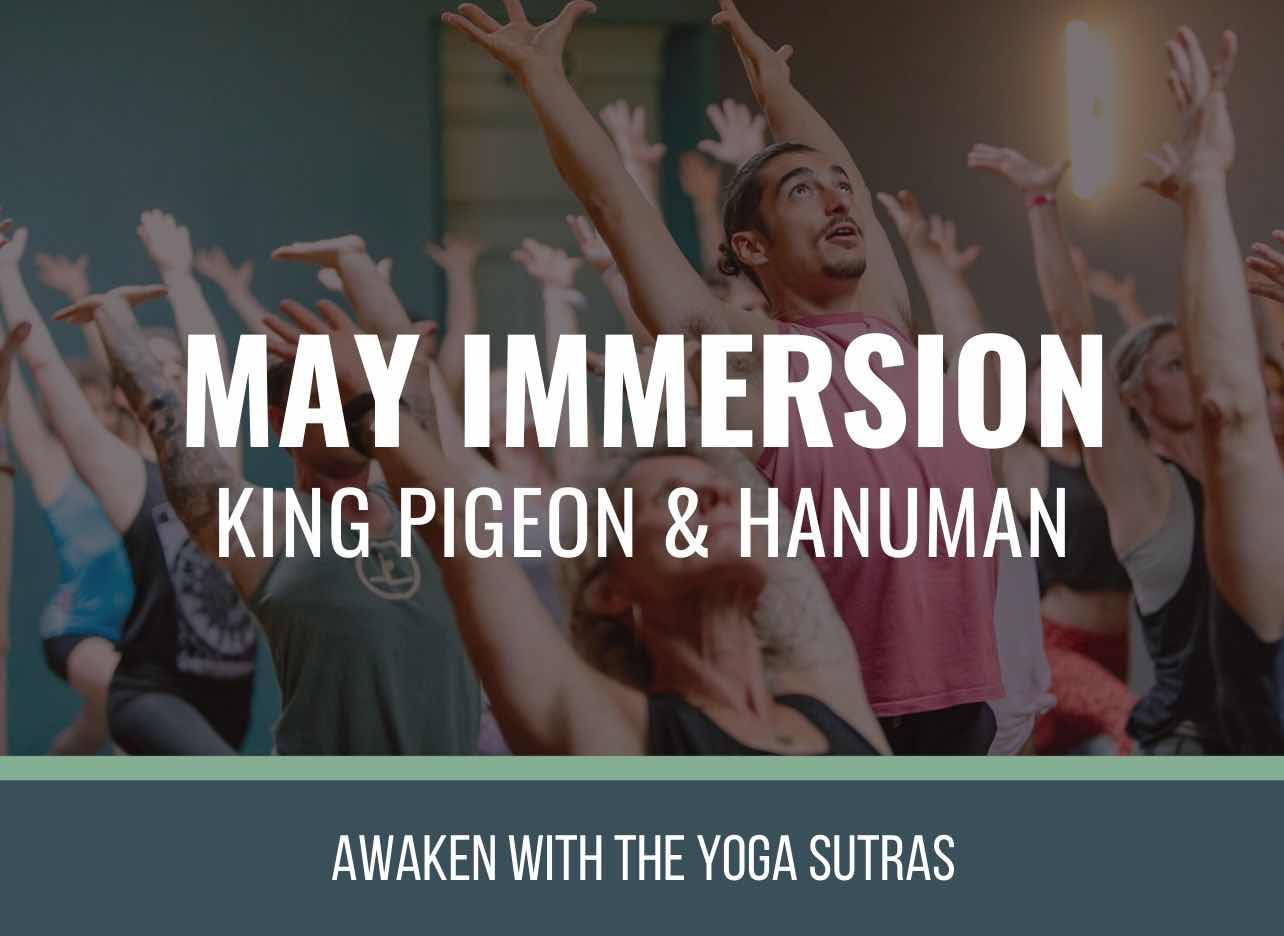 KING PIGEON & HANUMAN
FLEXIBILITY OF HIPS
SHOULDER & SPINE MOBILITY
4 GUIDED MEDITATIONS
12 INTERMEDIATE CLASSES
HAMSTRINGS RANGE OF MOTION
$198.00