FLIP DOG DILEMMA
3 SHOULDER ACTIONS FOR WILD THING YOGA POSE
IS the popular yoga pose "FLIP DOG" WORTH IT?
If you practice or have been to a modern vinyasa or power yoga class, then you know flip dog is a popular pose called out toward the middle or end of yoga class as an option. I have yet to be in a class where the instructor explains what flip dog is or how to get into it.
So how do you do the pose? And is it worth it?
RISK VS REWARD
If you've practiced with me, you know I am not an "only one way to do a pose" kind of teacher, but more of a "one or two ways not to do the pose." The way NOT to do a pose is in a way that presents a high risk of injury. While I don't think flip dog poses a massive immediate threat on the shoulder girdle, I do think the way many people approach it presents a higher than necessary risk to the gleno-humeral joint (shoulder), without any real reward that would outweigh the risk. This is an important distinction. Within the physical practice of yoga, or anything else worth the effort in life, there is an unavoidable risk. But we weigh the potential benefits and make the choice to proceed. We do this every time we drive a car or board an airplane. When we sign a contract or a lease. When we chose to love someone. Hell, when we get out of bed in the morning.
The risk is there, but the potential for life-changing gain is worth it, so we take that risk.
Back to flip dog. What is the risk and the potential gain?
This pose (or the variation I show you) has the potential to be an incredible stretch for the Pectoralis muscles and a solid shoulder strengthener. For many, the kind of opening felt in this pose feels really good because we often spend much of our time hunched forward.
The way most people execute the pose we call "flip dog" is like a reverse tabletop, but on one hand and with that hand turned out. To me, the extreme extension of the shoulder is fine when bearing weight on both hands and fully activating the posterior shoulder muscles (around the shoulder blades). But take away one hand and enter the pose from down dog, and most people wind up punching the head of the humerus (arm bone) forward, putting pressure in the anterior (front) part of the glenohumeral joint capsule. Ligaments there keep the arm bone snuggled into the shoulder socket. Putting pressure on them starts to destabilize those ligaments. Over time, this could cause a knocking of the arm bone in the shoulder socket, resulting in all sorts of soft tissue damage.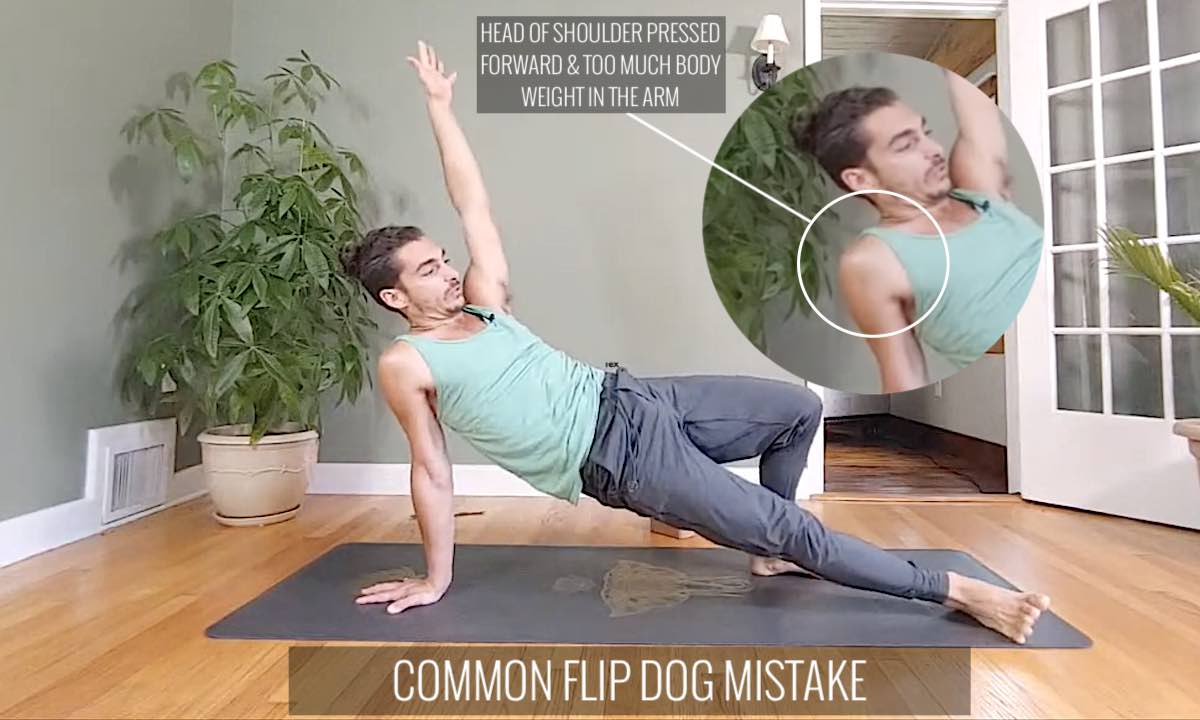 SOLUTION
Don't freak out. Doing a flip dog here and there, especially with healthy shoulder joints, is likely fine. But there is an easy solution that still allows you to participate in this section of class. Try Wild Thing prep (shown in the video below) and instead rise up to Wild Thing. Flipping over from down dog makes it easy to overload the joint with the weight of your body and the pull of gravity. RISING UP forces you to use the muscles of your shoulders, hips, and back, so you're less likely to put yourself in a compromising position. 
In the September Immersion, we worked through three primary shoulder actions in a 75-minute class and then learned how to apply those actions directly to Wild Thing. Each immersion practice focuses on a different yoga pose to help you develop a greater understanding of your body. 
We start in a prep position and line up the shoulder for maximum muscle recruitment and minimal joint risk. Then we try our best to maintain these actions as we rise up. Watch the video below to learn how to line up your legs and shift weight out of your hand in order to use your hips and back, which are much stronger than the shoulder. 
Wild Thing Shoulders: 3 Actions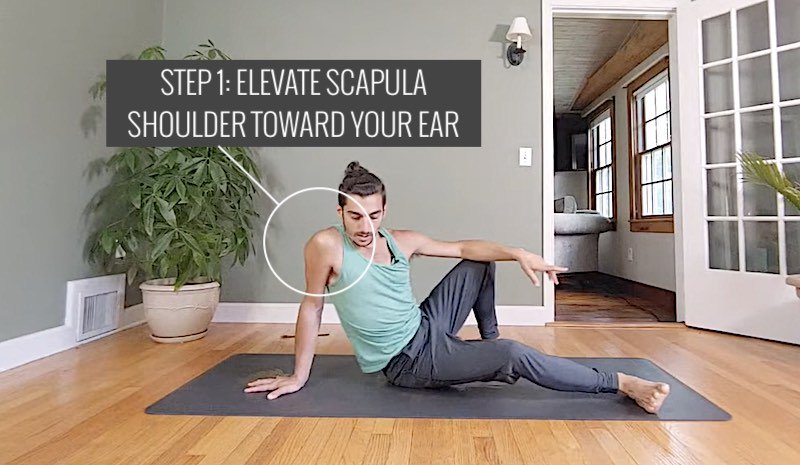 Step 1 - Elevate the shoulder
Allow the shoulder to come toward the ear. Without this step, your shoulder will be stuck in front of your chest, with very little access to back body muscles. So step 1 is a prerequisite to next steps.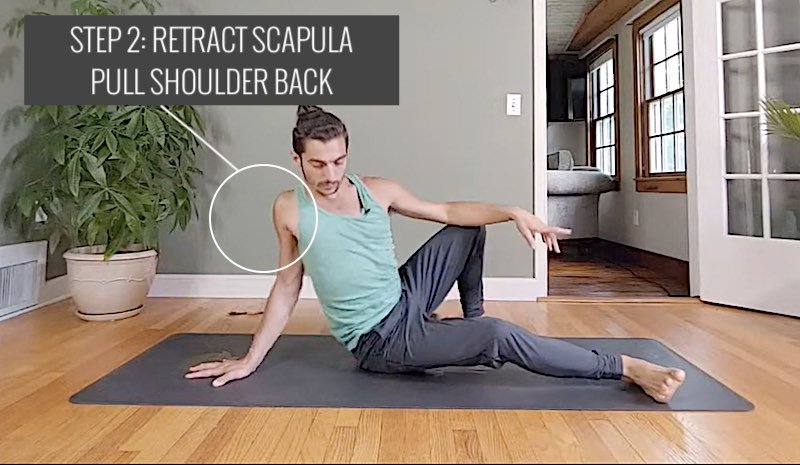 Step 2: retract shoulder blade
Move your shoulder back (retract the shoulder blade toward the spine).  This will recruit your back muscles for greater stability while you rise up. The more you retract your shoulder blade, the less you stress the shoulder joint, so focus heavily on this action, though it will take time for your pectoral muscles to develop flexibility.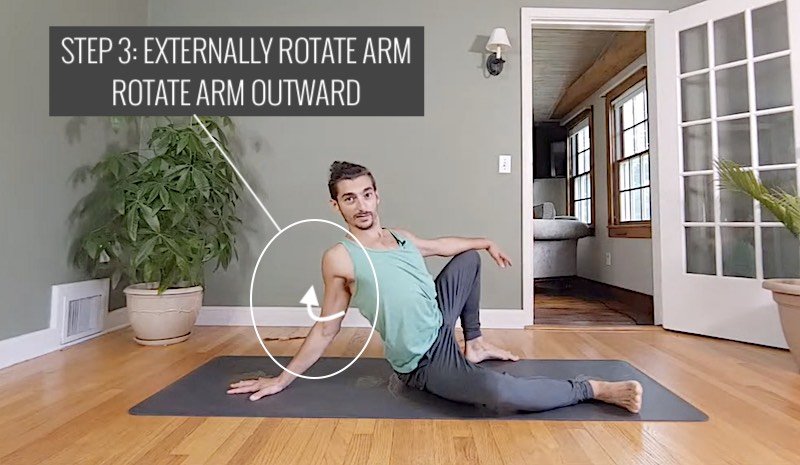 Step 3: Rotate Shoulder Outward
To stabilize the shoulder joint, we then rotate the arm bone outward. This action moves the shoulder blade down your back (shoulder away from ear), but this time instead of your front body muscles pulling your shoulder down, back body muscles are working. As you rise, you'll be able to rotate outward more. This will nudge your rib cage forward, forming a deeper backbend.
WHAT NEXT?
I didn't yet mention anything about what's happening in the hips and buttocks, back or core. Every yoga pose involves full participation within your physical body and therefore requires more than just knowledge of your shoulders.
But we take everything one step at a time to fully integrate these techniques into our body and be able to masterfully apply them in our daily lives. I suggest focusing on these actions every time you have a chance to flip your dog in a class. First, flip to a seated position and prepare yourself for Wild Thing.
If you read this far, you are likely either a yoga teacher or you are ready to be. For yoga teachers looking to advance their anatomy, biomechanics, and teaching skills, I invite you to check out my 300 Hour Online Training.
If you are not a teacher yet, but a yogi ready to dive deeply into your yoga practice and get certified to share this practice with others, then the 200 hour training is your next step!
Thank you for reading and watching, I look forward to sharing more with you in an upcoming training or monthly immersion!
"Shoulder Revelation"
The September 2021 Immersion includes a full length class to Wild Thing Pose as well as 11 additional classes emphasising shoulder techniques and Bio-Mechanics! In this package you will get 12, 75-minute Yoga Classes to help you gain maximum strength, flexibility and range of motion of the shoulders. You will also learn how to release neck tension, and reduce risk of shoulder and neck injuries.
If you want to feel better in your shoulders, this is THE immersion to practice!
SALE PRICE: $198.00
Livestream Class Packages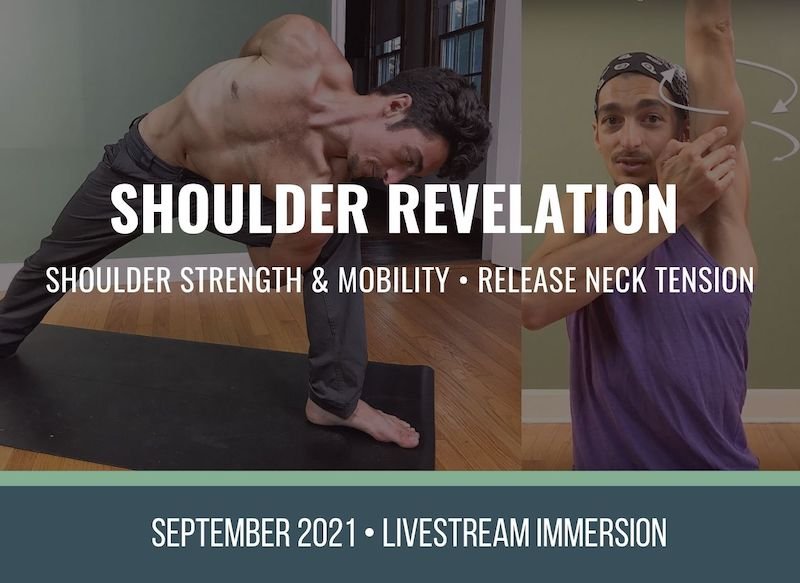 SHOULDER REVELATION
Strength•Mobility•Bio-Mechanics
Increase Strengh & Flexibility
Decrease Risk of Injury
Release houlder Tension
Learn Anatomy & Bio-mechanics
Access a wider range of postures
Stabilize the rotator cuff muscles
Learn Binds, Heart Openers & Arm Balances
12 all-levels, 75min online classes
Lifetime unlimited access to all
$

198.00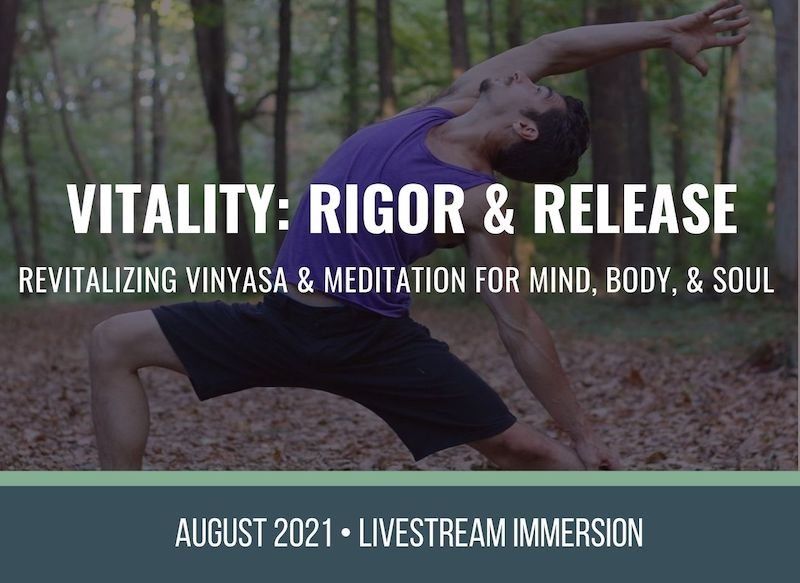 VITALITY
RIGOR & RELEASE
Get back to feeling energized
Vinyasa style approach, accessible to everyone
Hips, twists, heart openers, shoulders, core & more
Guided meditations to destress, increase focus & gain mental and emotional clarity
Strengthen and lengthen the most essential muscle groups
12 all-levels, 75min online classes
Lifetime unlimited access to all
$

198.00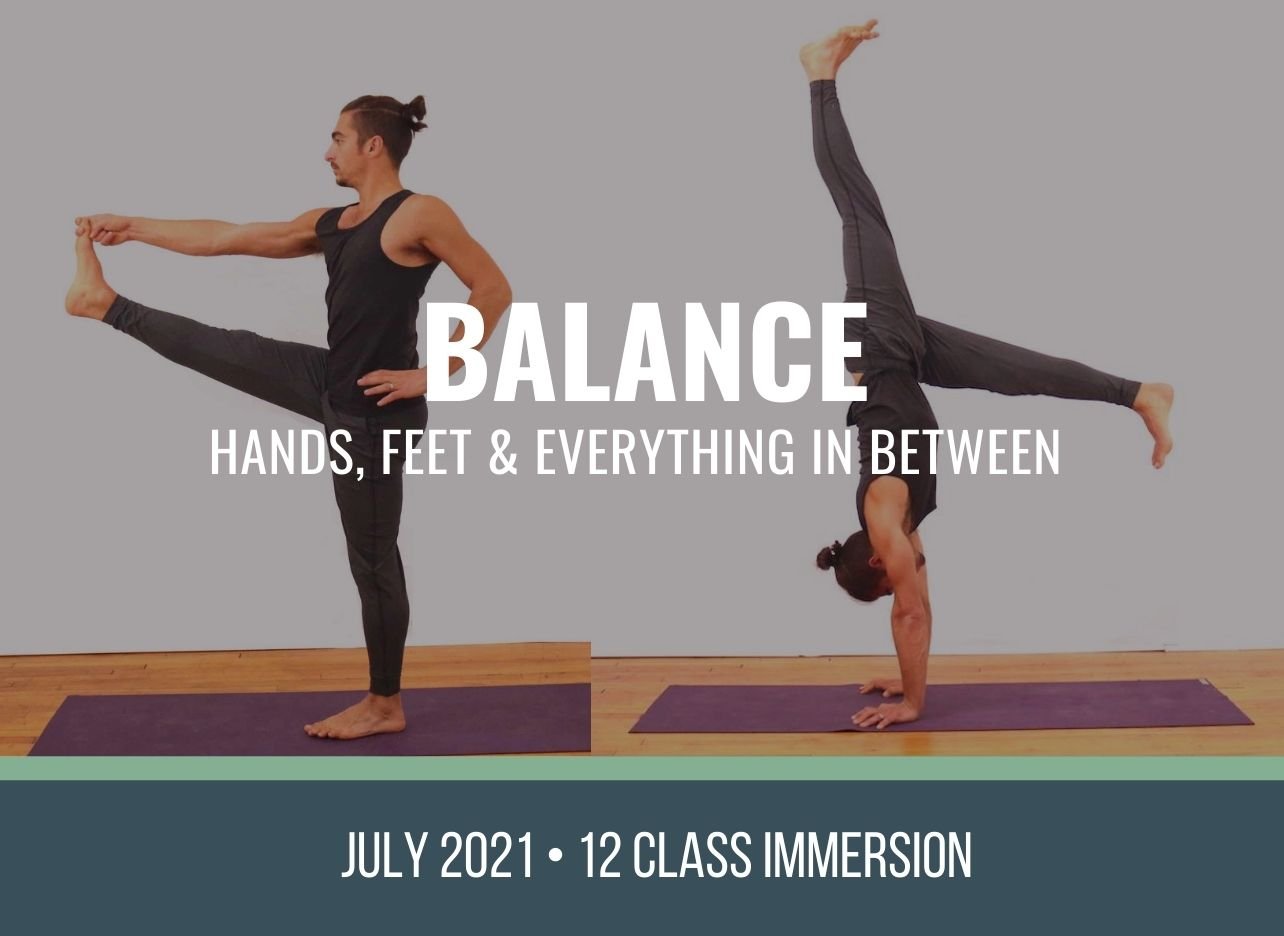 BALANCE
INCREASE & AWAKEN YOUR BALANCE
Learn over 12 balance postures
Muscle strength and reactive patterning
Increase proprioception and deliberate weight shifting
Tree, Standing Hand-to-Foot Variations, Warrior III
Half Moon Variations, Handstand, Side Plank, Headstand
12 all-levels, 75min online classes
Lifetime unlimited access to all
$

198.00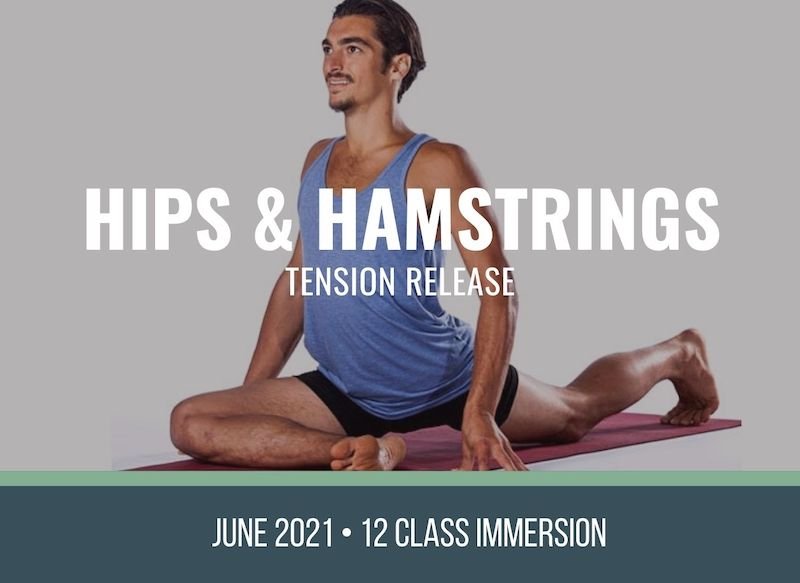 Hips & Hamstrings
RECLAIM YOUR ELASTICITY
Learn over 12 hip openers
Step-by-step instructionals in every practice
Techniques, biomechanics and alignment
Pigeon, Eagle, Fire Log, Lizard
Lotus, Flying Pigeon, Splits, Straddle
12 all-levels, 75min online classes
Lifetime unlimited access to all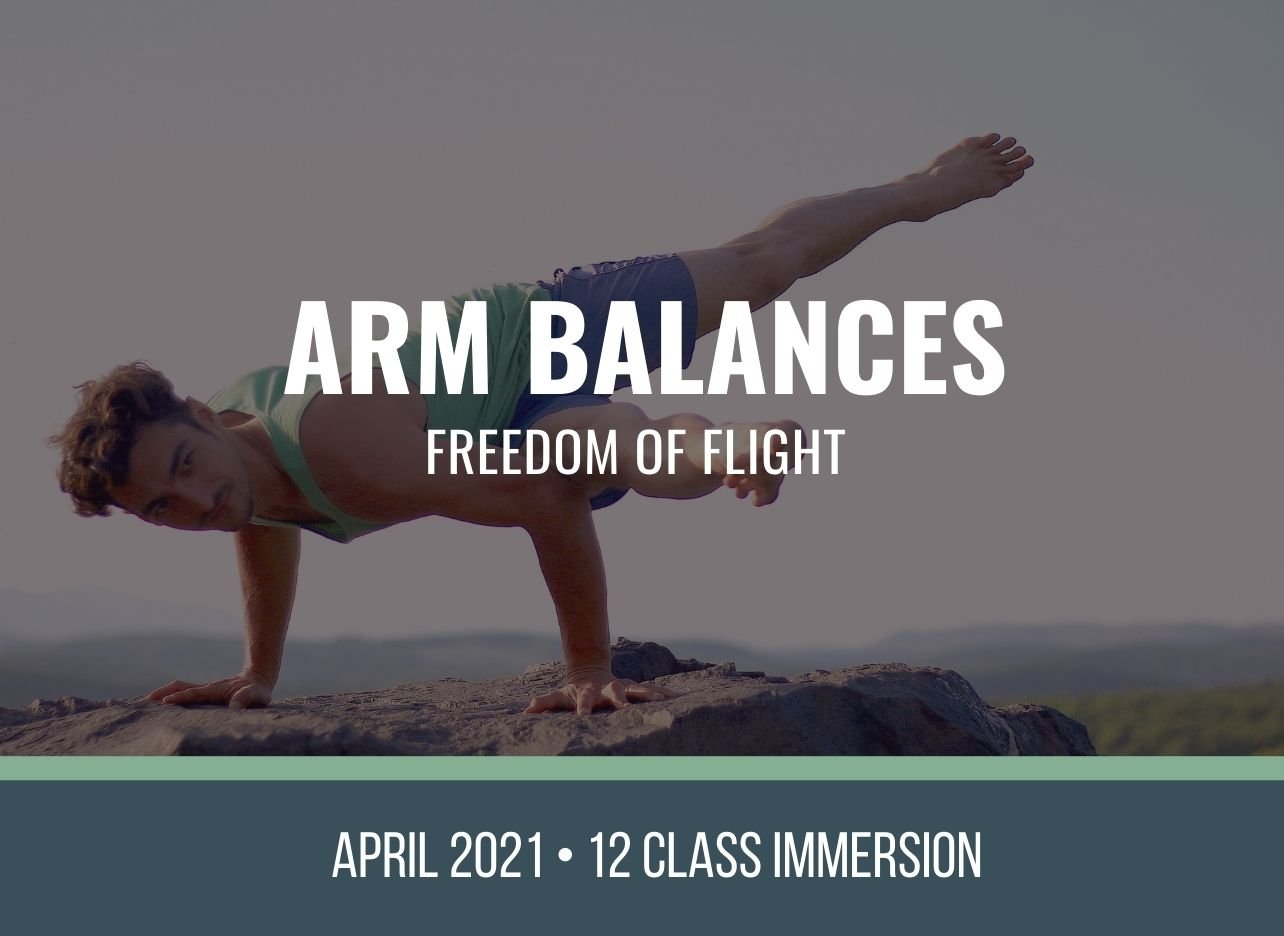 ARM BALANCES
FREEDOM OF FLIGHT
Learn over 12 arm balances
Step-by-step instructionals in every practice
Techniques, biomechanics and alignment
Crow, Side Crow, Titibasana, Ashtavakrasana
Forearm Stand, Koundinyasana 1 & 2, Handstand
12 all-levels, 75min online classes
Lifetime unlimited access to all
$

198.00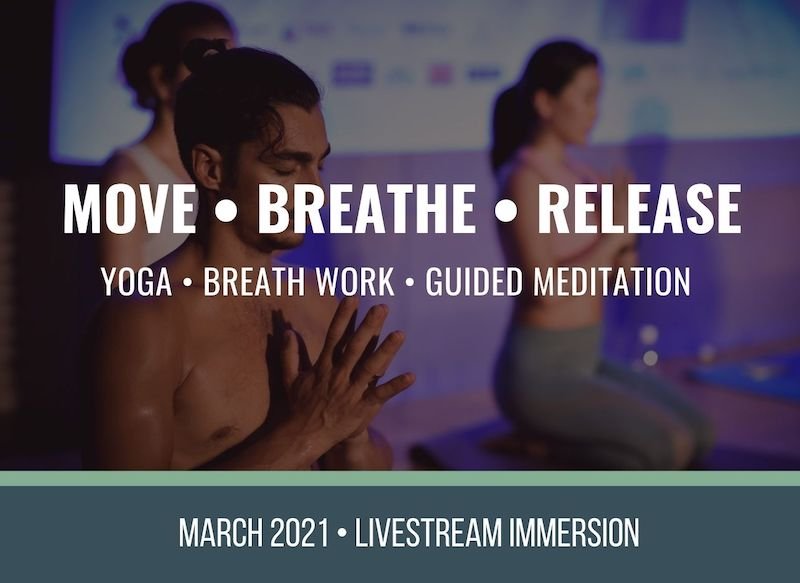 MOVE • BREATHE • RELEASE
YOGA • BREATHWORK • MEDITATION
YOGA: TRANSFORM YOUR BODY
BREATHWORK: REJUVENATE
MEDITATION: AWAKEN YOUR MIND
THE TRIFECTA OF YOGA
12 CLASSES: ALL LEVELS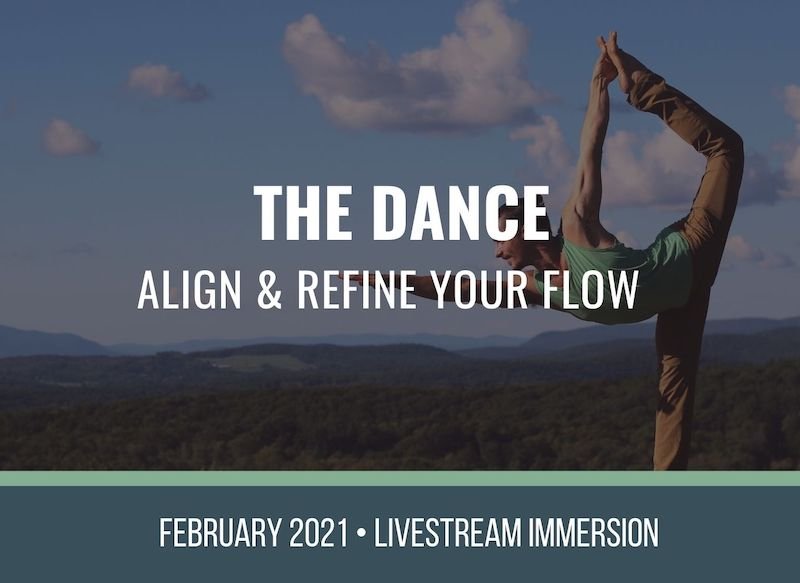 THE DANCE
ALIGN • REFINE • FLOW
MOVEMENT TRANSFORMATION
ALIGNED TRANSITIONS
TARGETED STRENGTH
DEEP HIP OPENERS
12 CLASSES: INTERMEDIATE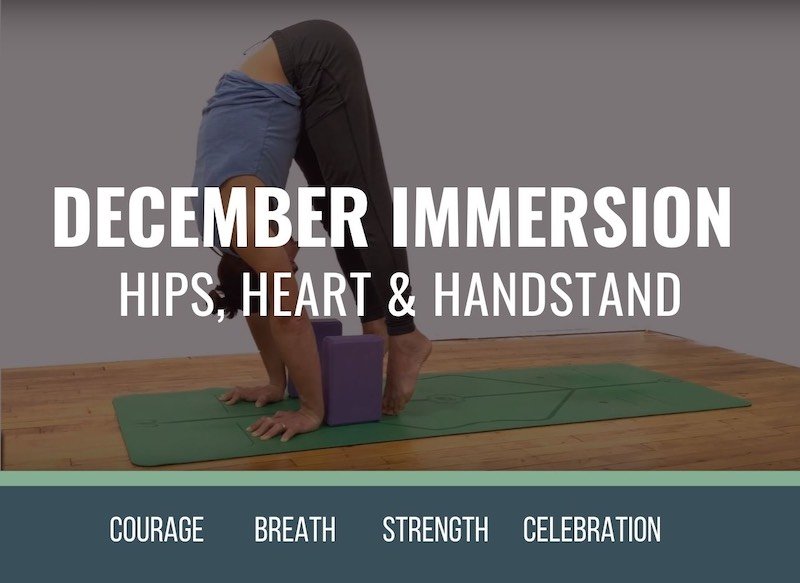 HIPS • HEART • HANDSTAND
HIP OPENERS
HEART OPENERS
HANDSTAND TECHNIQUES
BUILD COURAGE & STRENGTH
12 CLASSES: ALL LEVELS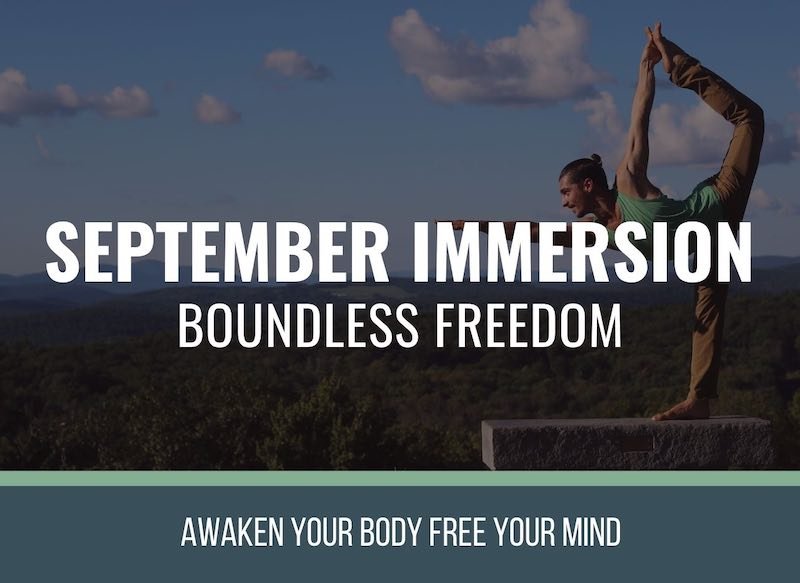 boundless freedom
SHOULDER & NECK RELEASE
SHOULDER BIOMECHANICS
BALANCED STRENGTH
INCREASE RANGE OF MOTION
12 CLASSES: ALL LEVELS
$298.00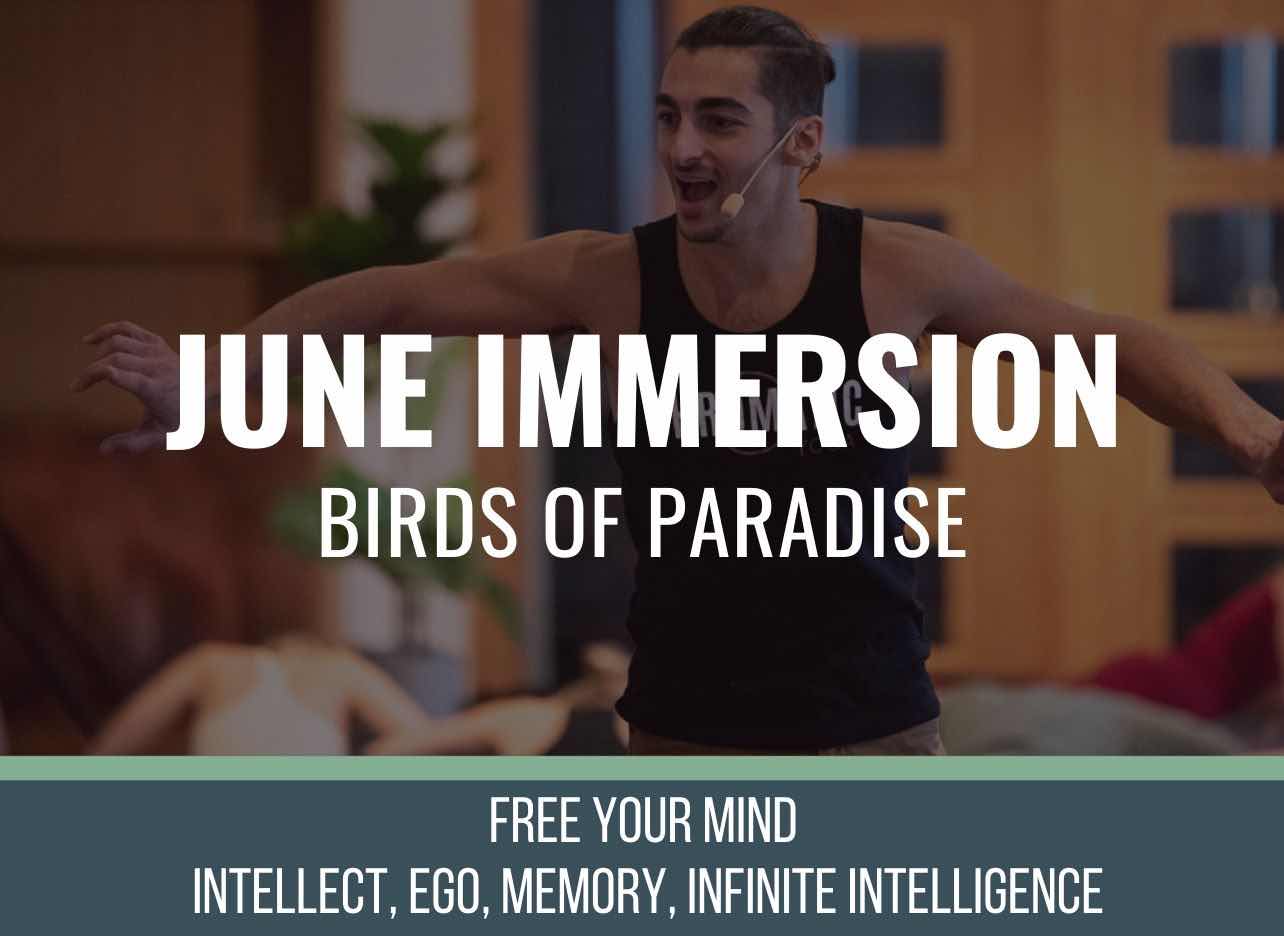 BIRDS OF PARADISE
FLEXIBILITY OF INNER THIGHS
4 GUIDED MEDITATIONS
LIFETIME ACCCESS TO ALL
LEADS TO BIRDS OF PARADISE 
COMPARTMENTS OF THE MIND 
$298.00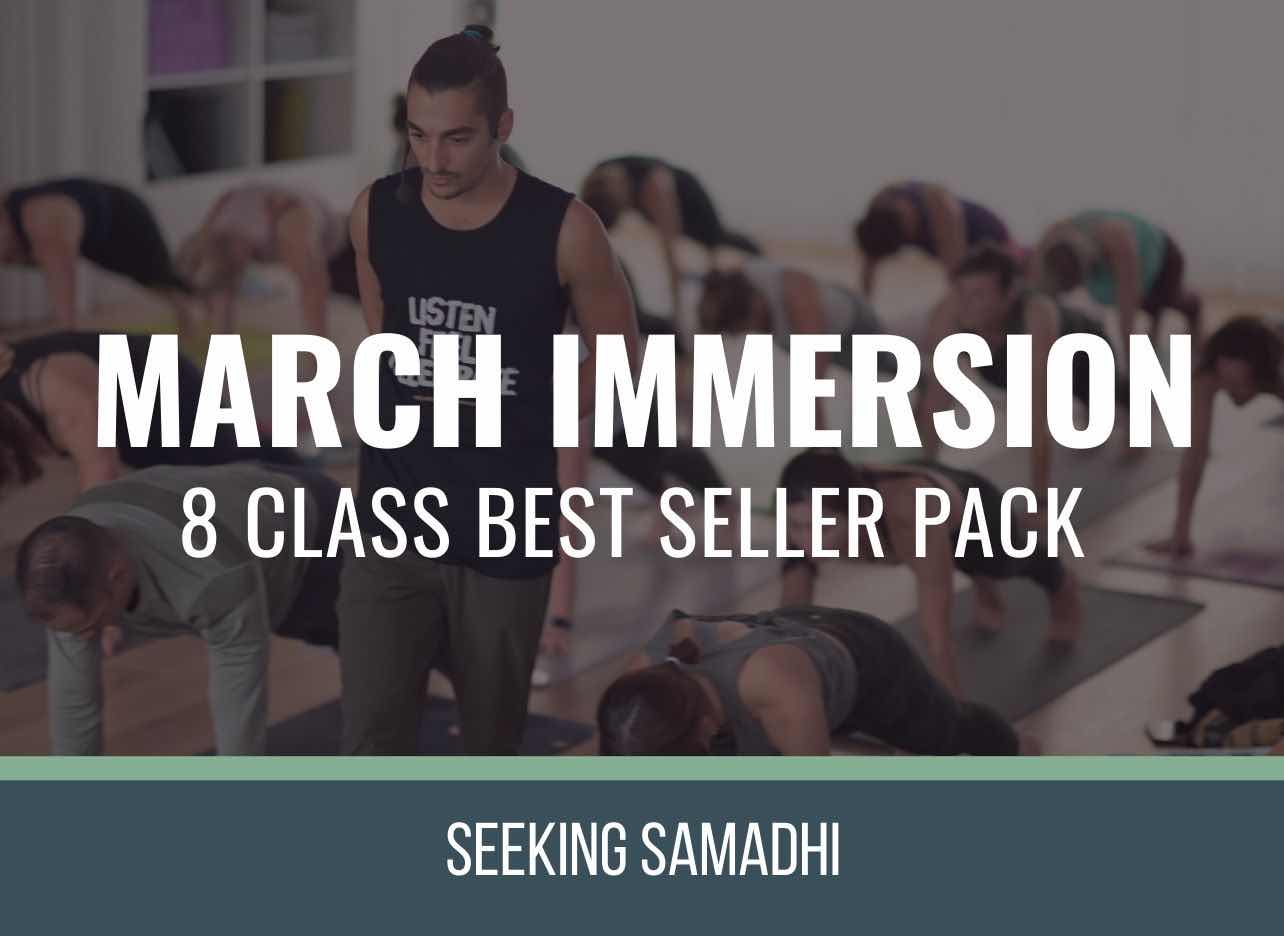 BEST STARTER PACKAGE
6 YOGA CLASSES
2 GUIDED MEDITATIONS
LIFETIME ACCCESS TO ALL
6 PEAK POSTURES
6 YOGA SUTRA THEMES
$148.00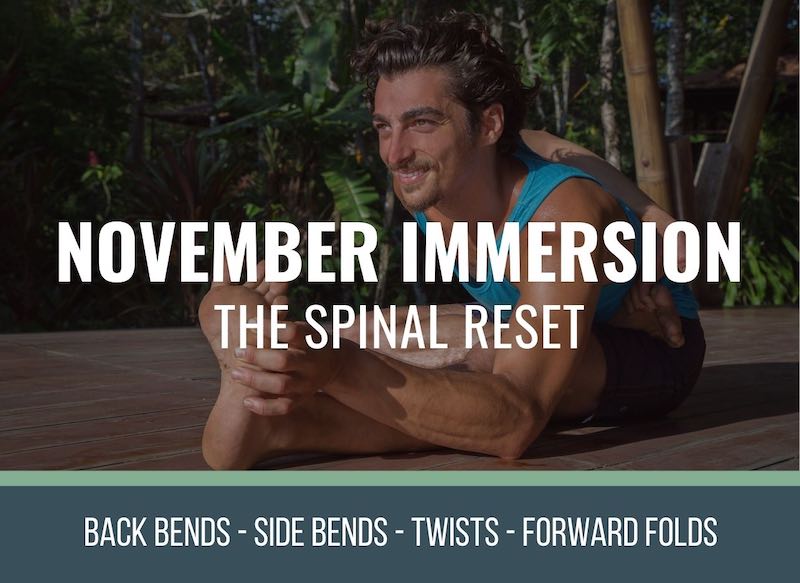 THE SPINAL RESET
BACKBENDS & SIDE BENDS
TWISTS AND FORWARD FOLDS
SPINAL BIOMECHANICS
4 POST-CLASS MEDITATIONS
12 CLASSES: ALL LEVELS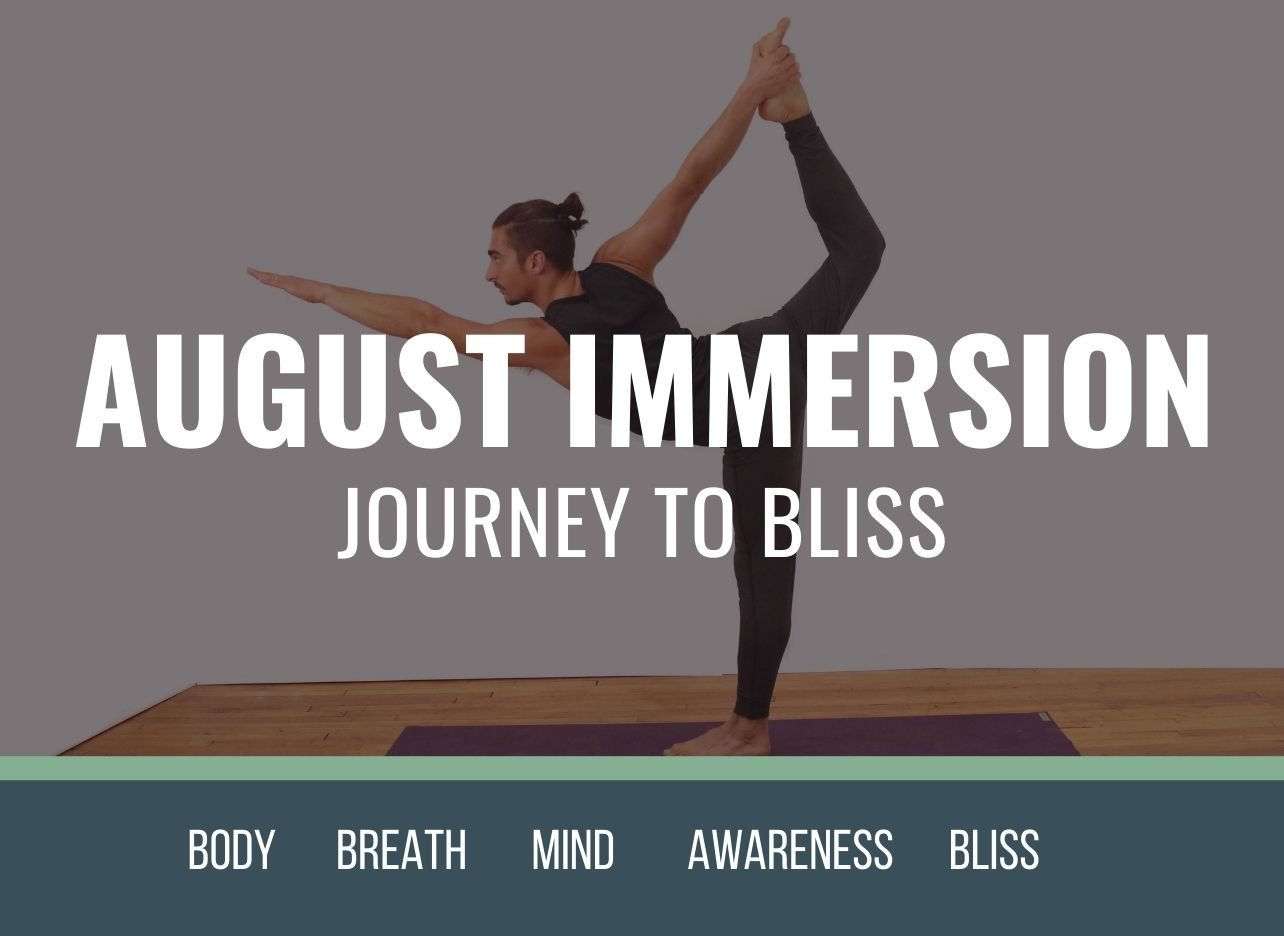 JOURNEY TO BLISS
PHYSICAL MEETS SPIRITUAL
EXPLORE THE KOSHAS
MIND BODY TENSION RELEASE
4 GUIDED MEDITATIONS
12 YOGA CLASSES: ALL LEVELS
$148.00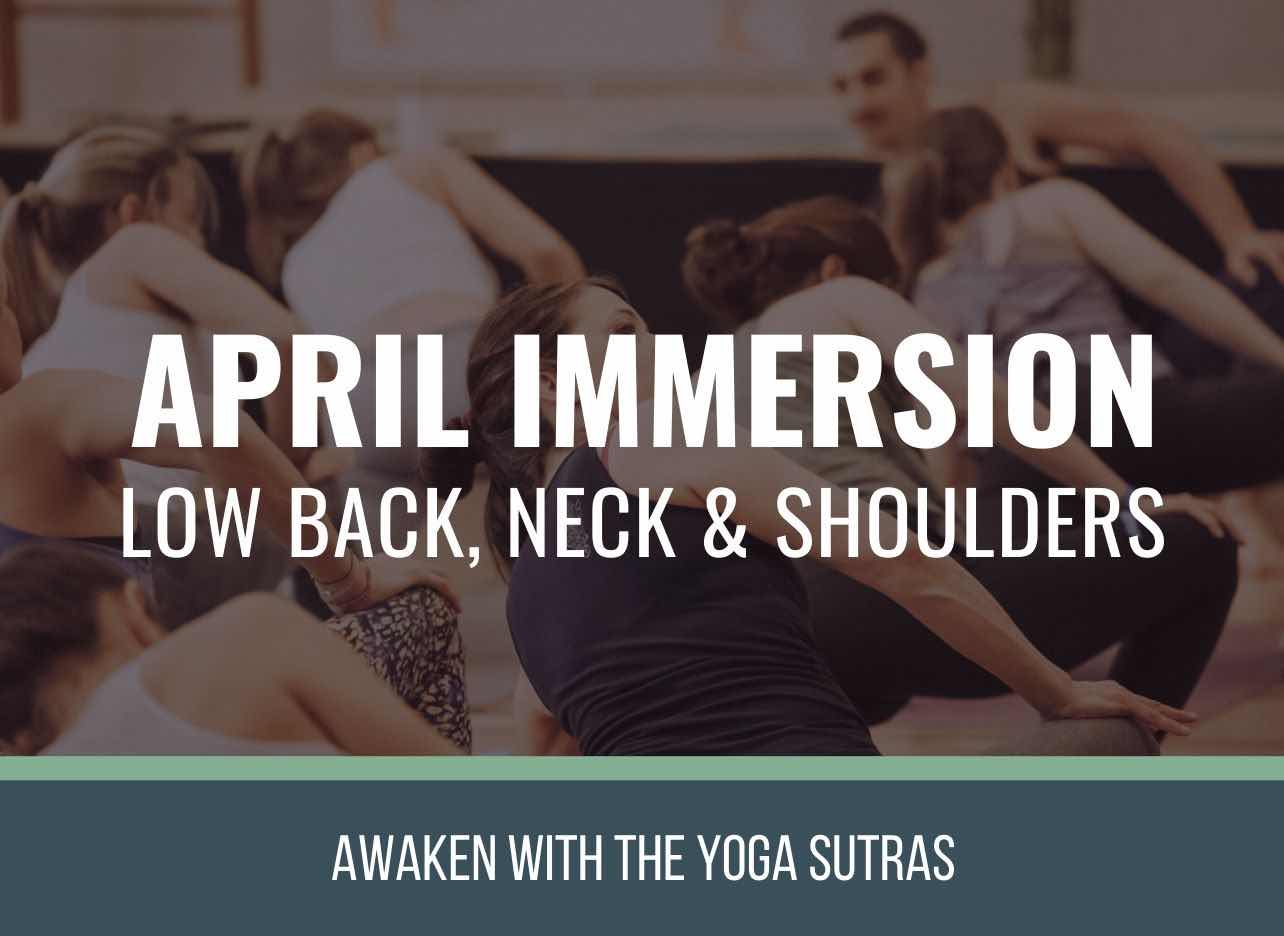 BACK, NECK & SHOULDERS
12 YOGA CLASSES
4 GUIDED MEDITATIONS
LIFETIME ACCCESS TO ALL
12 PEAK POSTURES
12 YOGA SUTRA THEMES
$178.00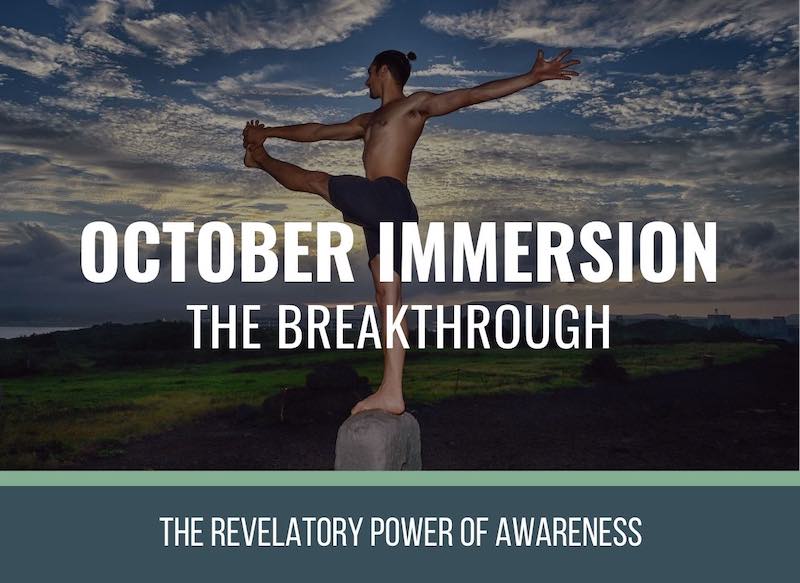 THE BREAKTHROUGH
HIP OPENERS
HIP BIOMECHANICS
EMPHASIS ON ARM BALANCES
4 POST-CLASS MEDITATIONS
12 CLASSES: ALL LEVELS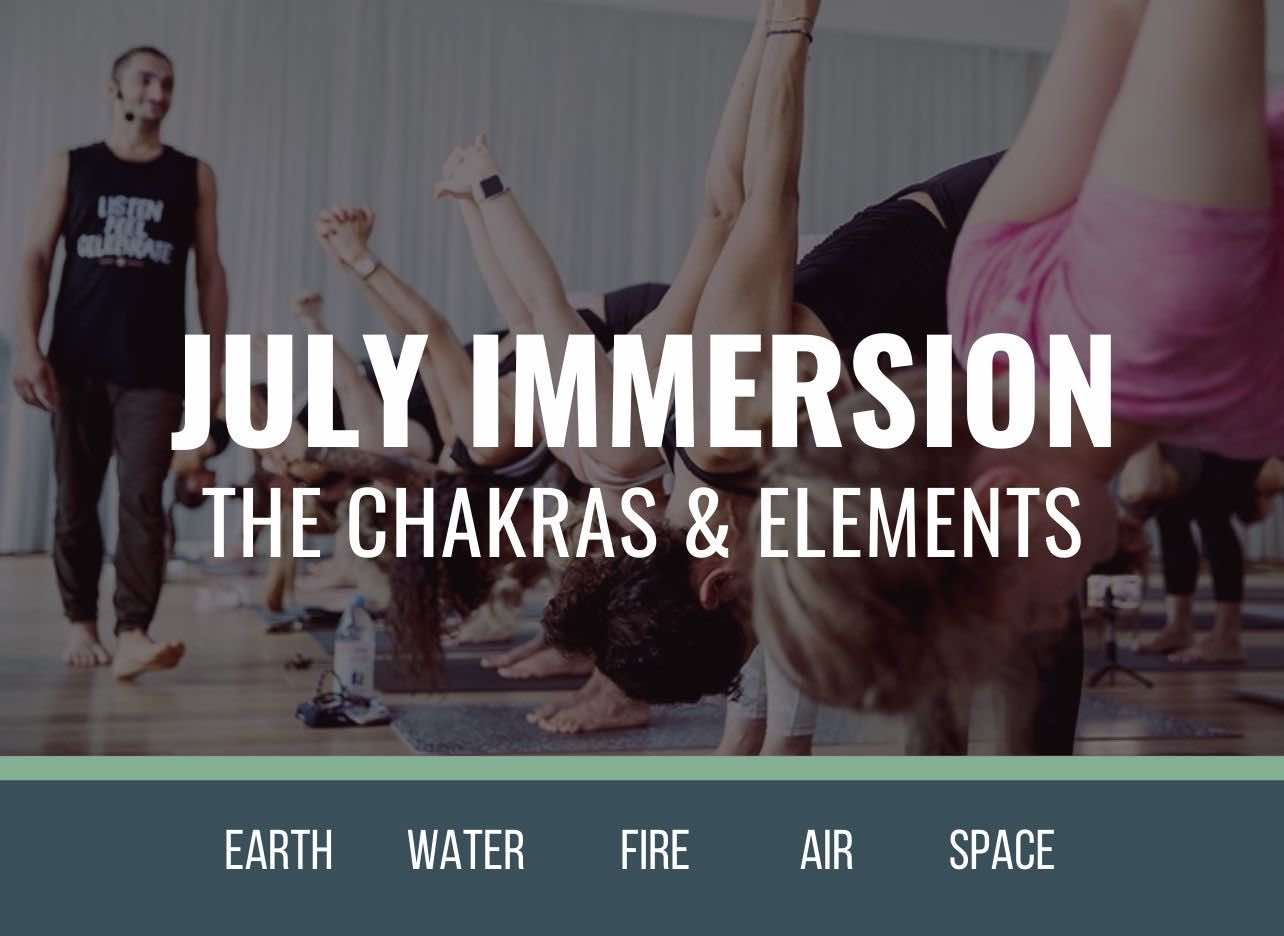 JOURNEY TO THE HEART
FULL BODY RESET
INCREASE BALANCE
ARM BALANCES
4 GUIDED MEDITATIONS
ELEMENTALLY THEMED
$148.00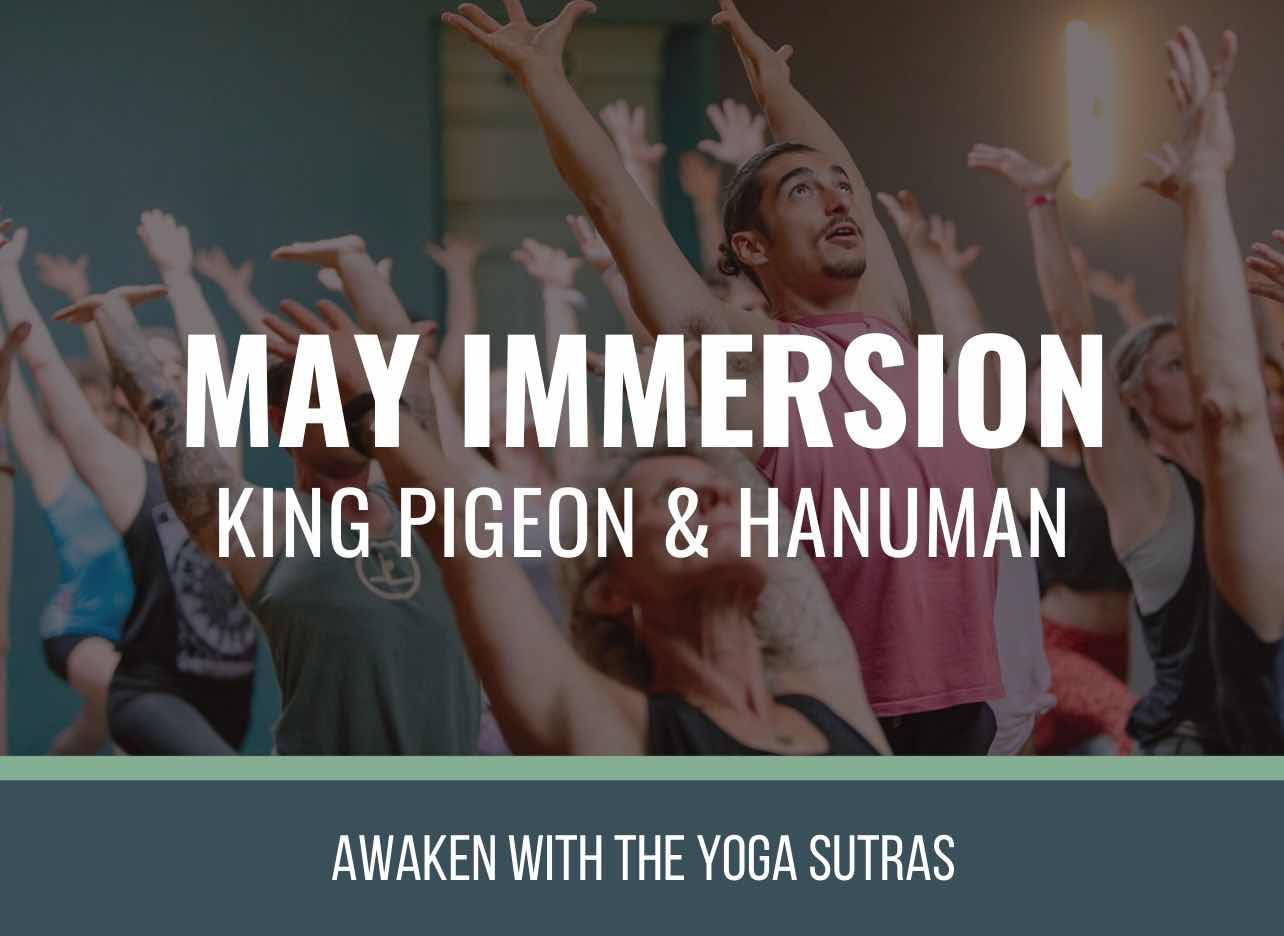 KING PIGEON & HANUMAN
FLEXIBILITY OF HIPS
SHOULDER & SPINE MOBILITY
4 GUIDED MEDITATIONS
12 INTERMEDIATE CLASSES
HAMSTRING RANGE OF MOTION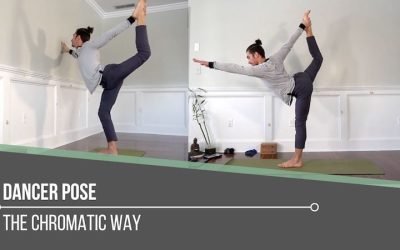 Dancer Pose The Chromatic WaynatarajasanaDANCER POSE Dancer Pose is the kind of posture that embodies both grace and strength simultaneously.  In order to integrate these two things into your practice of this posture, there are quite a number of pieces of the puzzle...
read more
When You Subscribe, You Will Get Instant Access to
the Technique Pack: 15 yoga pose breakdowns
exclusive online course discounts
exclusive blogs and videos