IMPROVE BALANCE IN STANDING POSES
FOCAL POINTS OF THE FEET
You Might Be Missing These 3 Key Components in the Feet
Standing balance postures can sometimes be a source of frustration in our physical yoga practice. We all have moments like this on the mat, and awareness of the difference between each side of the body often develops into a narrative that we have a "good side" and a "bad side." Being aware of these differences, however, actually creates opportunity. Awareness deepens our understanding of where we need to focus our attention, so that we can develop and transform the experience we have in our bodies and shift the narrative. Over time and with consistent practice, we build strength and, eventually, better balance.
When it comes to the biomechanics of any posture, the magic lies in the most subtle movements. In my experience, there are 3 key components for building confidence and ease in standing balance postures. In this tutorial video, we will look at how these components apply to the Ardha Chandrasana set-up.
BALANCE
Improve your balance on your hands and your feet through this 12-class immersion targeting the muscles of the forearms, shoulders, ankles, hips, and core.
Tree Pose, Standing Hand-to-Foot Variations, Half Moon, Side Plank
Handstand, Headstand, Warrior III
Exercises and techniques to strengthen the stabilizer muscles of the ankles, hips, hands, and shoulders.
SALE PRICE: $198.00
Doing The Groundwork
Doing the groundwork means exactly that. The foundation of our postures is built from the ground up. Once we understand this, we can slowly build upon this foundation. When it comes to finding steadiness in our standing balance postures, we must look at what's happening with our feet. The position of our feet, strength of the ankles, and recruitment of the buttock muscles translates to stability in the hips. But how can we do this, and what does it look like?
LET'S SET IT UP
With your shin bone vertical to your ankle, lift all your toes up and away from your mat; this will help to activate and strengthen your tibialis anterior (the muscles in front of your shin bone). While doing this, be mindful not to send unequal weight into either side of your foot. Send equal weight into the earth. This is the first step in creating awareness and an imprint of this action into your body.
3 Key Components You Might Be Missing
Pressing down through the big toe (and big toe mound)

creates

eversion

of the foot. This builds sensation in the fibularis group of muscles (muscles in the outer shin). 

Pressing down through the pinky toe (and pinky toe mound)

creates

inversion

of the foot, which helps to create a "fanning" of the three middle toes.  Lifting these 3 toes helps to activate the tibialis anterior. When these actions are put into place, we will find that the tibialis posterior muscles also activate (muscles inside of the shin).

Pushing down through the heel

recruits the calf and buttock muscles. 
All of these actions together create maximum support around all four sides of the ankle joint, unlocking our ability to transform our balance experience.
These are the foundations we can build upon.  It's also important to understand that we come to our physical yoga practice with an awareness that not all pieces of the puzzle always fall into place right away. Visualizing the process is a powerful first step that helps to build a neurological pathway. Then we take action, and we can even help ourselves by applying our own assists. We can get curious about parts of the body not responding to the signal from the brain quite yet. It doesn't mean that it will never happen; it just means that it may require more patience, consistency, and time.
200 HOUR ONLINE TRAINING
If you are not a teacher yet but a yogi ready to dive deeply into your yoga practice and get certified to share this practice with others, then the 200 hour training is your next step!
Deepen your practice: Learn technique, biomechanics, anatomy, and alignment breakdowns for the most important poses
Build confidence: Awaken your voice, increase your body awareness, get over self-doubt
Learn to teach: Learn effective verbal cues and to masterfully sequence classes and cater to students' needs
How do we put this into practice with standing balance postures? We lift the 3 middle toes up with one hand while pressing the big and pinky toes down. We visualize the middle toes remaining lifted off the mat, even if they're not quite ready to do that on their own. You can practice this part of the process alone and slowly build it into other postures like Anjaneyasana or Virabhadrasana II before exploring postures like Digasana or Ardha Chandrasana.
If you want to dive deeper and you're ready to transform the way you feel in your balance postures, you can sign up for Matt's BALANCE Hands & Feet – July 2021 Immersion by clicking here https://www.theyogimatt.com/shop/july-2021/
Matt's ability to guide you into the freedom of your own practice in his 12-class immersions is beyond what you've ever experienced. Sign up today to get lifetime access.
Written & Edited By Trish Curling
Shoulder Revelation
The September 2021 Immersion includes a full-length class to Wild Thing Pose as well as 11 additional classes emphasizing shoulder techniques and biomechanics. In this package, you will get twelve 75-minute yoga classes to help you gain maximum strength, flexibility, and range of motion of the shoulders. You will also learn how to release neck tension and reduce the risk of shoulder and neck injuries.
If you want to feel better in your shoulders, this is THE immersion to practice!
SALE PRICE: $198.00
Livestream Class Packages
STRENGTH
Yoga For Strength: Strengthen Your Weaknesses • Maximize Your Physical Potential
12 classes: Each class targets a specific muscle group
Strengthen your core, back, hips, shoulders, wrists, ankles, legs, and arms
Learn creative ways to strength train within the context of a yoga practice
Increase mobility by balancing your strength with oppositional muscle groups
Joyful accountability to help you reach your practice goals
SALE PRICE: $138.00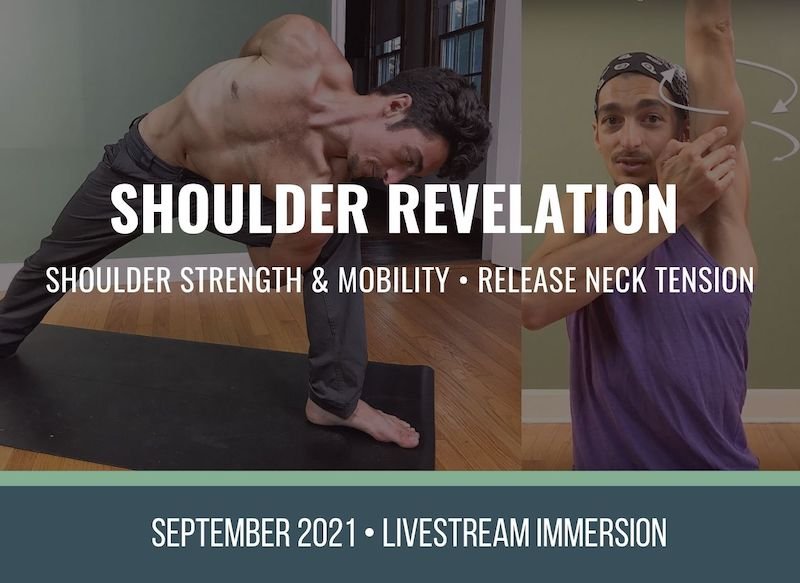 SHOULDER REVELATION
Strength•Mobility•Biomechanics
Increase strength and flexibility
Decrease risk of injury
Release shoulder tension
Learn anatomy and biomechanics
Access a wider range of postures
Stabilize the rotator cuff muscles
Learn binds, heart openers, and arm balances
12 all-levels, 75-minute online classes
Lifetime unlimited access to all
$

198.00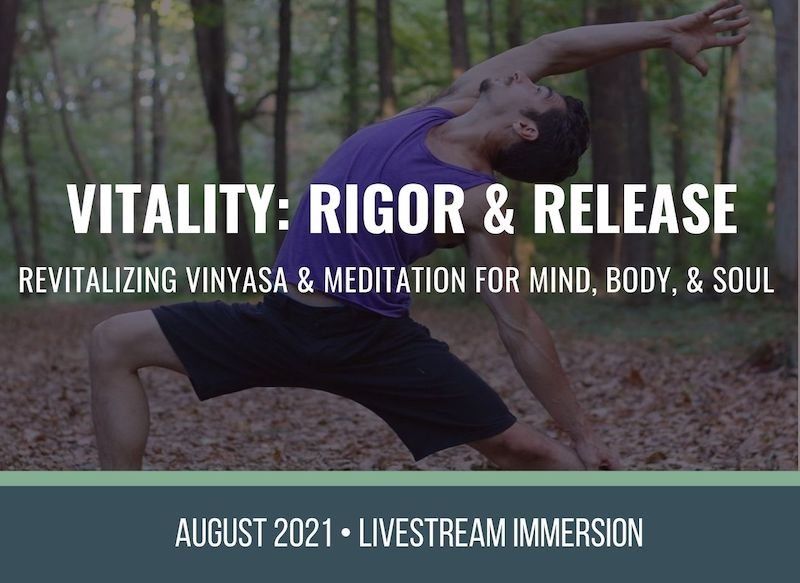 VITALITY
RIGOR & RELEASE
Get back to feeling energized
Vinyasa-style approach, accessible to everyone
Hips, twists, heart openers, shoulders, core, & more
Guided meditations to de-stress, increase focus, and gain mental & emotional clarity
Strengthen and lengthen the most essential muscle groups
12 all-levels, 75-minute online classes
Lifetime unlimited access to all
$

198.00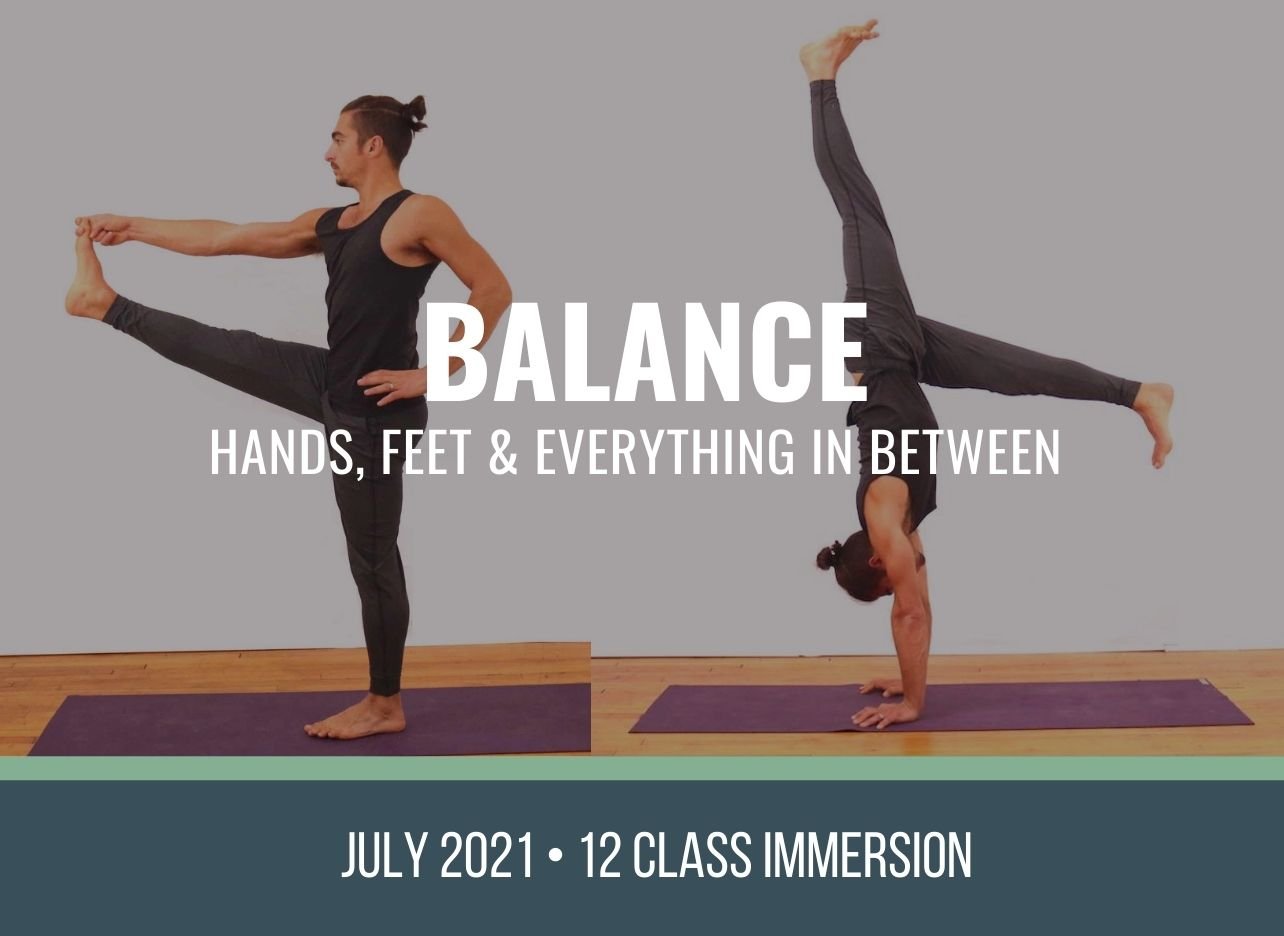 BALANCE
INCREASE & AWAKEN YOUR BALANCE
Learn over 12 balance postures
Muscle strength and reactive patterning
Increase proprioception and deliberate weight shifting
Tree, Standing Hand-to-Foot variations, Warrior III
Half Moon variations, Handstand, Side Plank, Headstand
12 all-levels, 75-minute online classes
Lifetime unlimited access to all
$

198.00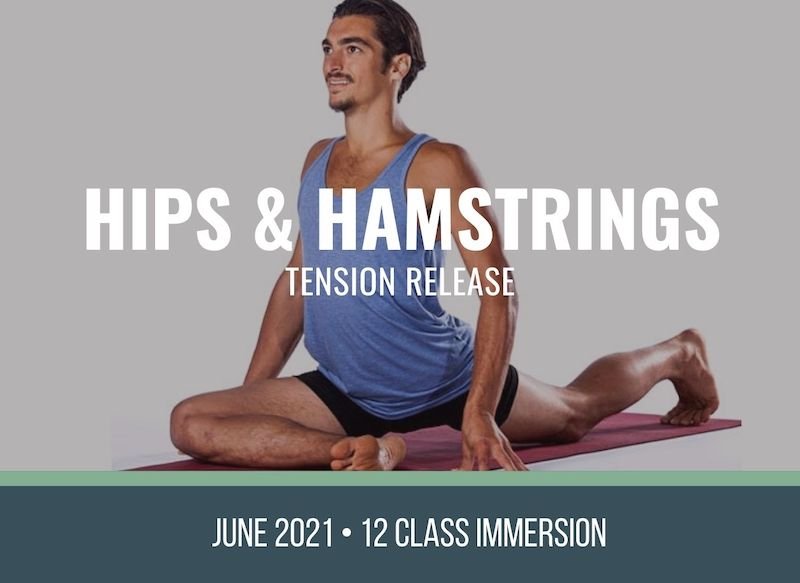 Hips & Hamstrings
RECLAIM YOUR ELASTICITY
Learn over 12 hip openers
Step-by-step instructionals in every practice
Techniques, biomechanics and alignment
Pigeon, Eagle, Fire Log, Lizard
Lotus, Flying Pigeon, Splits, Straddle
12 all-levels, 75-minute online classes
Lifetime unlimited access to all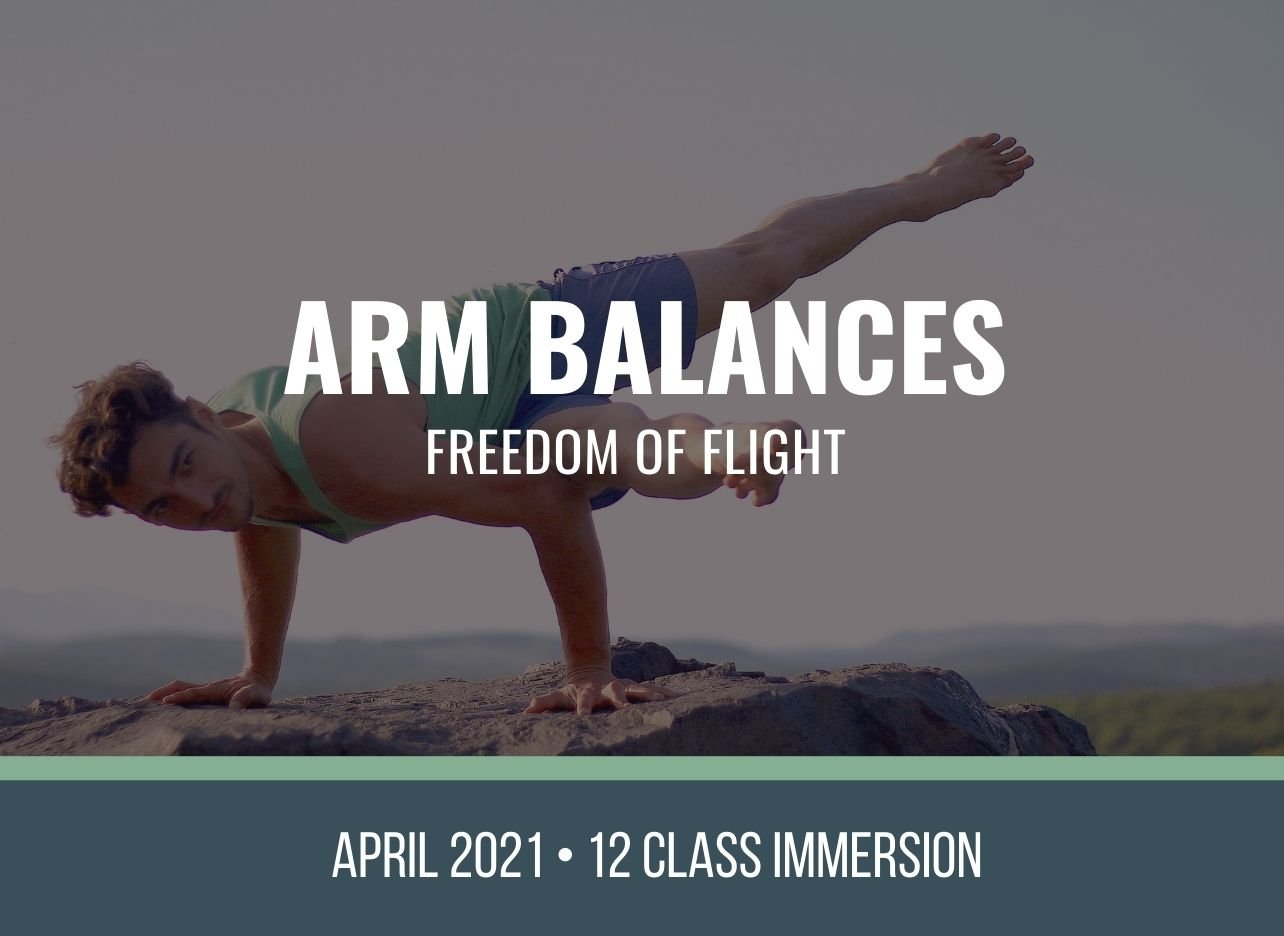 ARM BALANCES
FREEDOM OF FLIGHT
Learn over 12 arm balances
Step-by-step instructionals in every practice
Techniques, biomechanics and alignment
Crow, Side Crow, Titibasana, Ashtavakrasana
Forearm Stand, Koundinyasana 1 & 2, Handstand
12 all-levels, 75-minute online classes
Lifetime unlimited access to all
$

198.00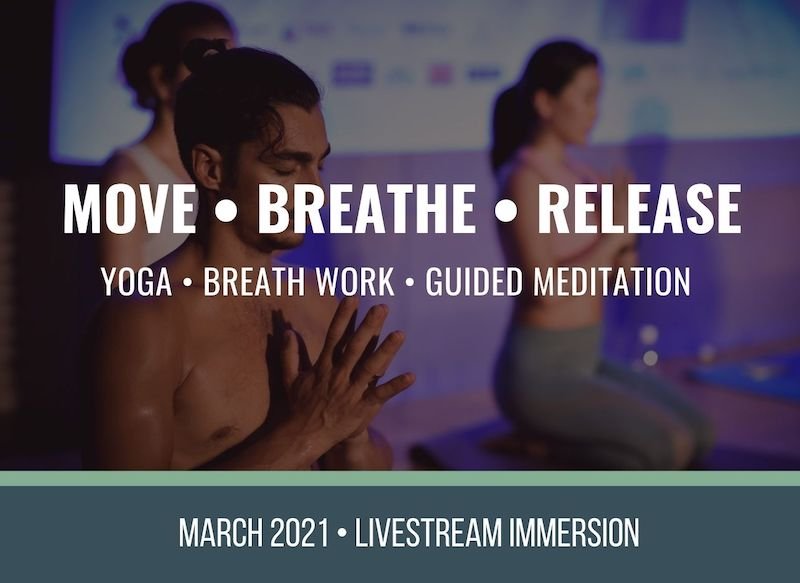 MOVE • BREATHE • RELEASE
YOGA • BREATHWORK • MEDITATION
YOGA: TRANSFORM YOUR BODY
BREATHWORK: REJUVENATE
MEDITATION: AWAKEN YOUR MIND
THE TRIFECTA OF YOGA
12 CLASSES: ALL LEVELS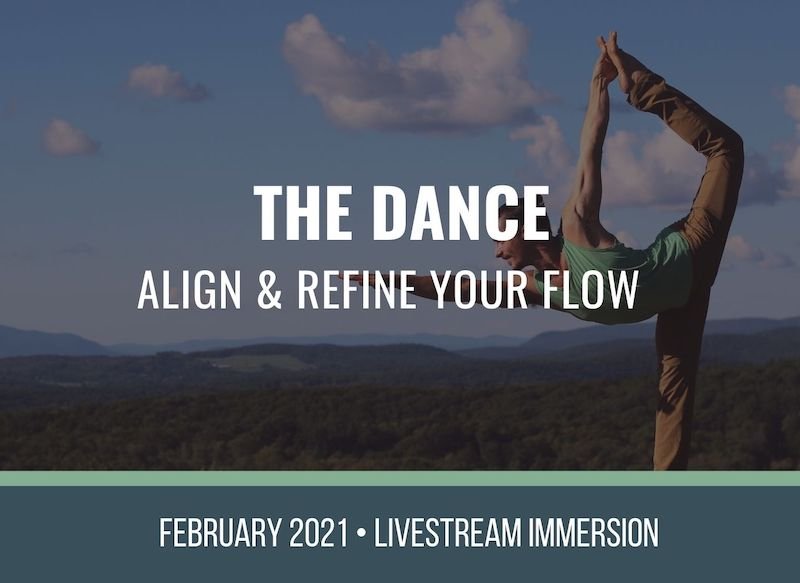 THE DANCE
ALIGN • REFINE • FLOW
MOVEMENT TRANSFORMATION
ALIGNED TRANSITIONS
TARGETED STRENGTH
DEEP HIP OPENERS
12 CLASSES: INTERMEDIATE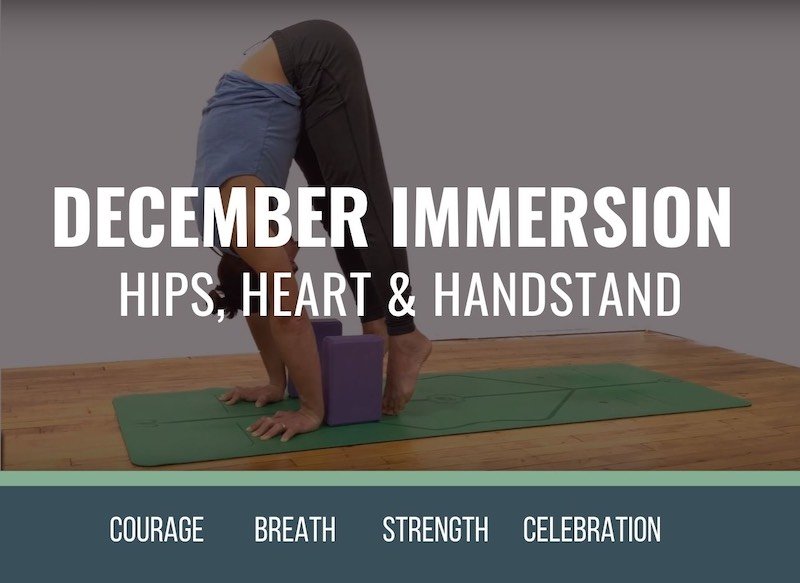 HIPS • HEART • HANDSTAND
HIP OPENERS
HEART OPENERS
HANDSTAND TECHNIQUES
BUILD COURAGE & STRENGTH
12 CLASSES: ALL LEVELS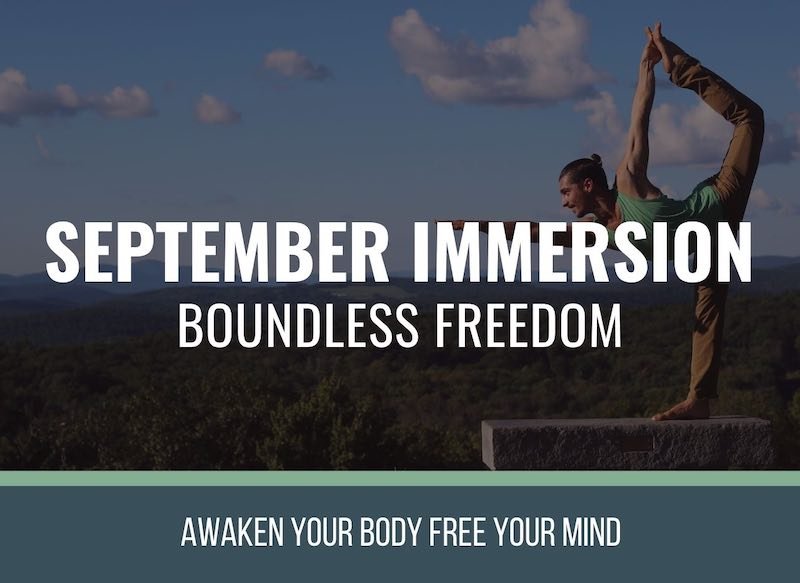 boundless freedom
SHOULDER & NECK RELEASE
SHOULDER BIOMECHANICS
BALANCED STRENGTH
INCREASE RANGE OF MOTION
12 CLASSES: ALL LEVELS
$298.00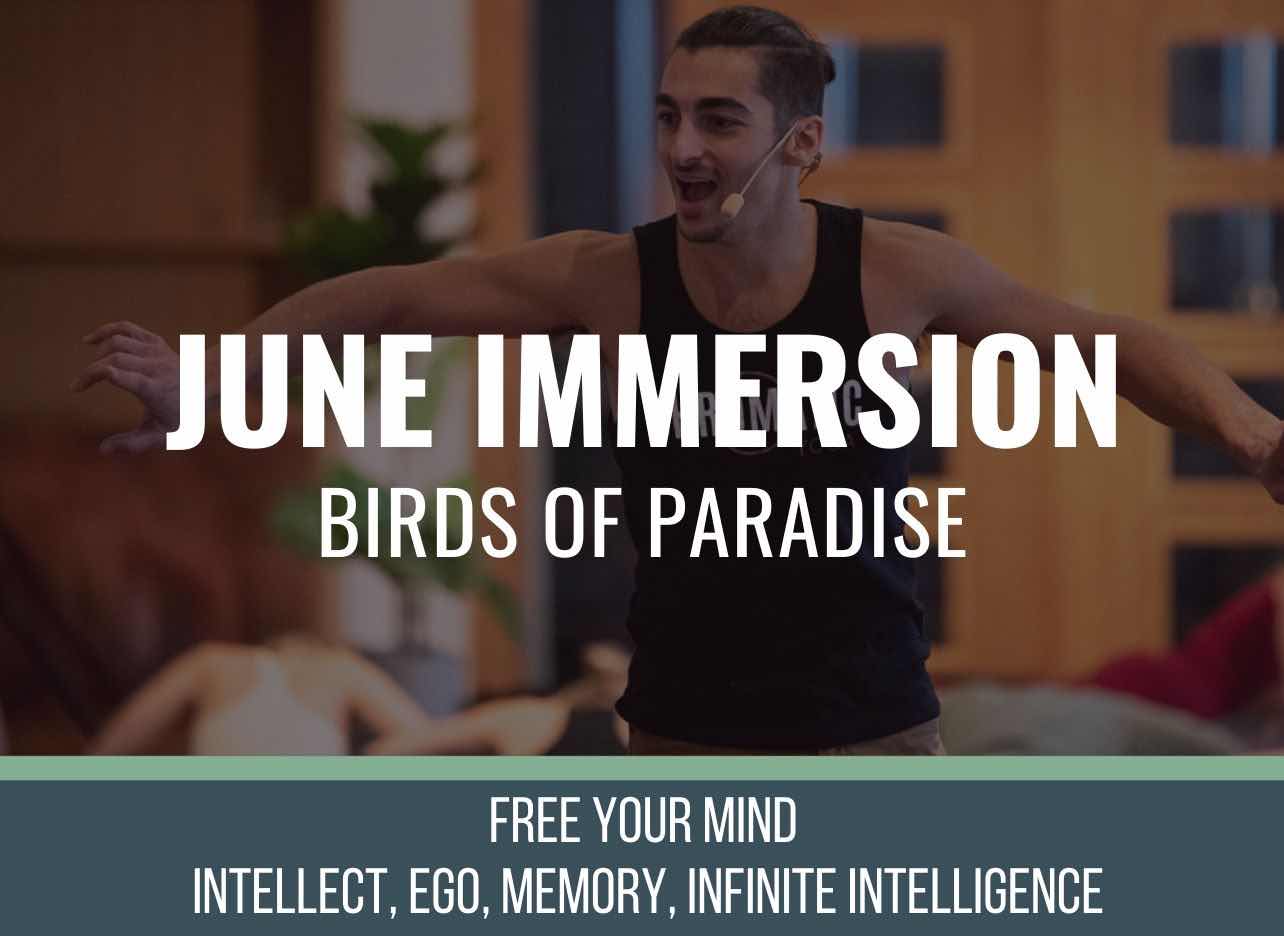 BIRDS OF PARADISE
FLEXIBILITY OF INNER THIGHS
4 GUIDED MEDITATIONS
LIFETIME ACCCESS TO ALL
LEADS TO BIRDS OF PARADISE 
COMPARTMENTS OF THE MIND 
$298.00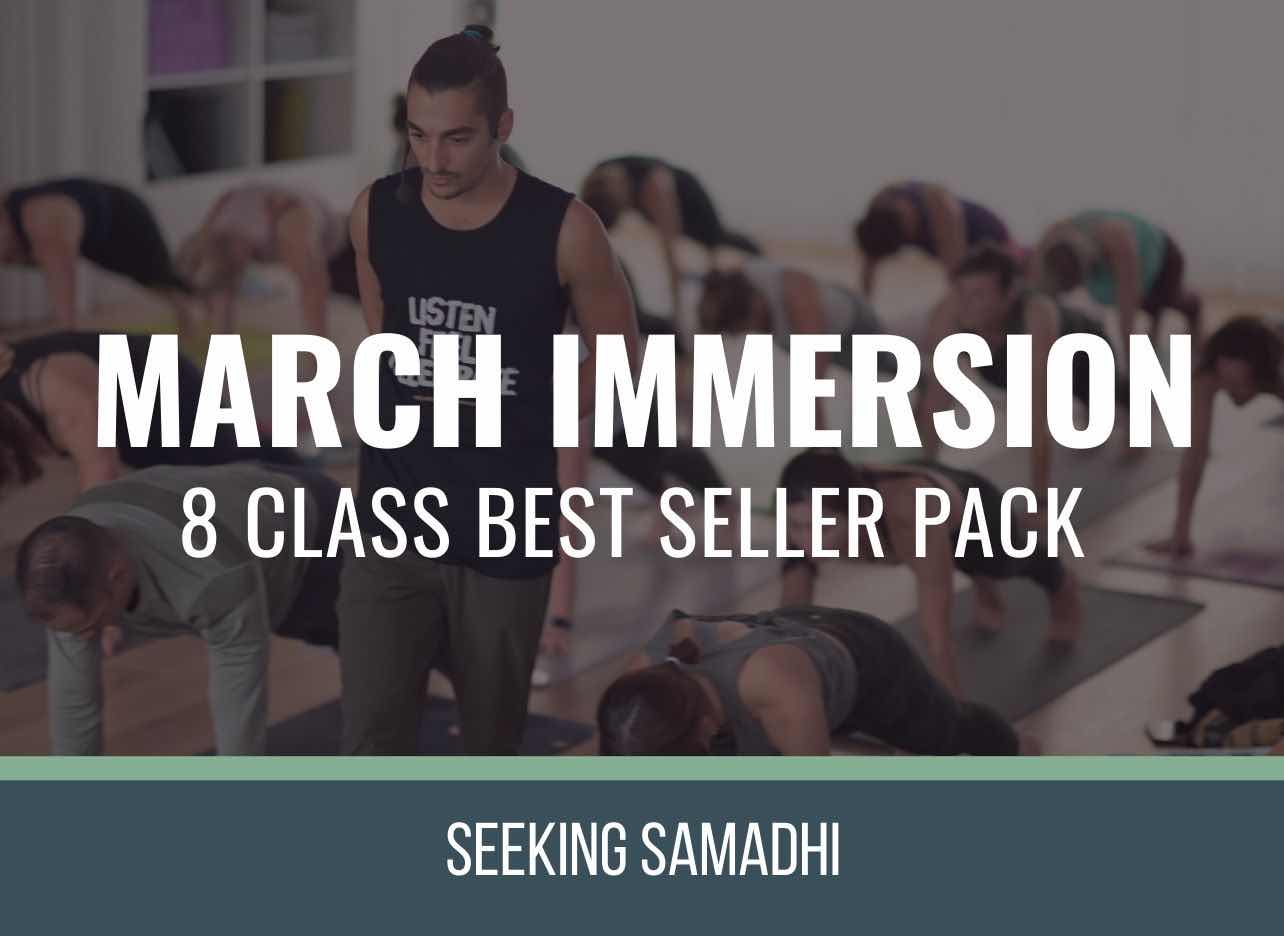 BEST STARTER PACKAGE
6 YOGA CLASSES
2 GUIDED MEDITATIONS
LIFETIME ACCCESS TO ALL
6 PEAK POSTURES
6 YOGA SUTRA THEMES
$148.00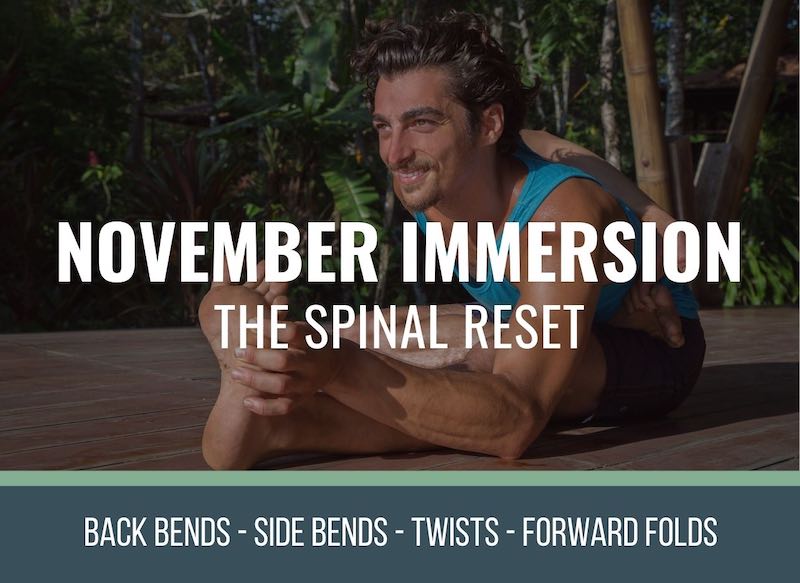 THE SPINAL RESET
BACKBENDS & SIDE BENDS
TWISTS AND FORWARD FOLDS
SPINAL BIOMECHANICS
4 POST-CLASS MEDITATIONS
12 CLASSES: ALL LEVELS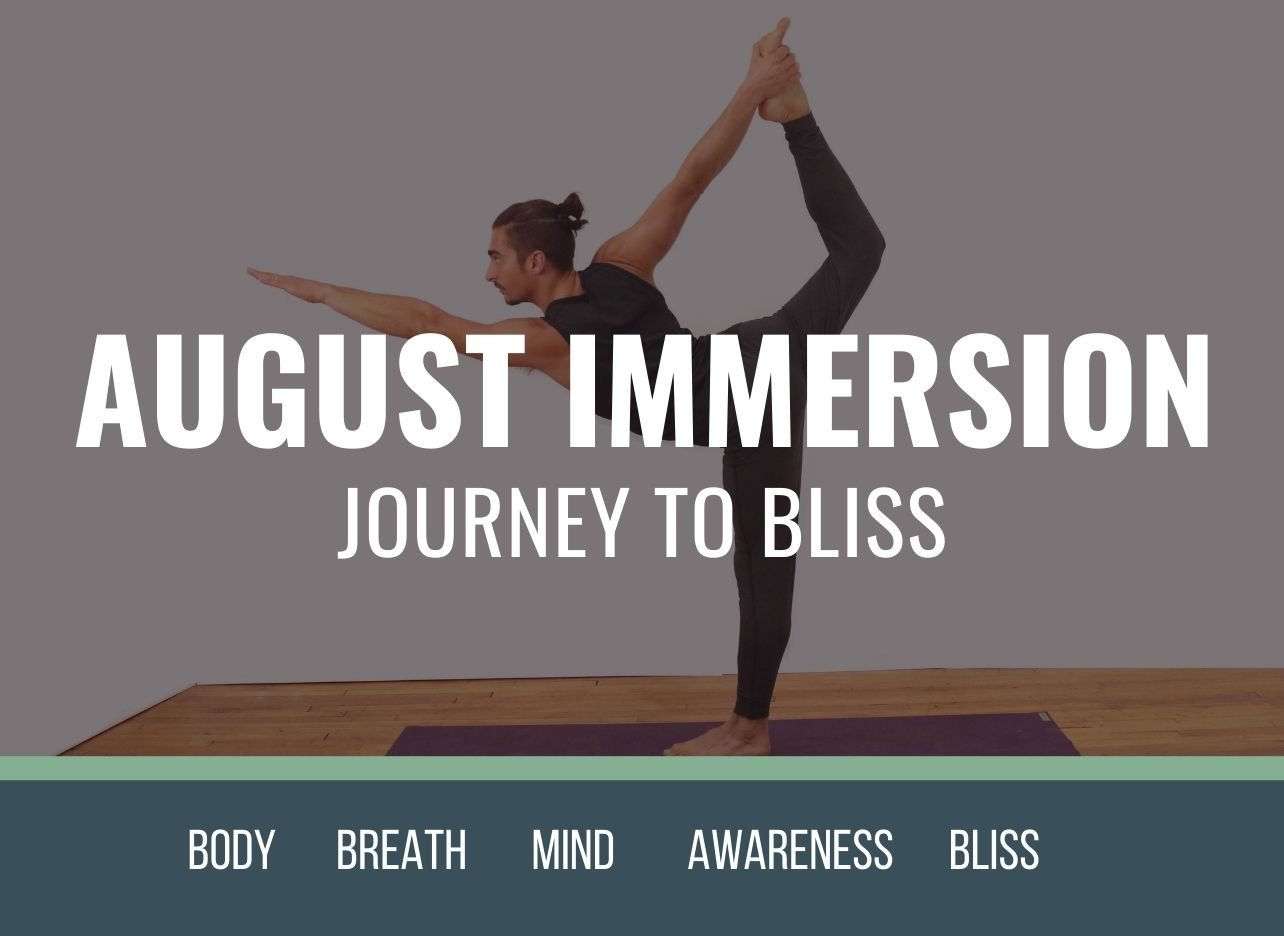 JOURNEY TO BLISS
PHYSICAL MEETS SPIRITUAL
EXPLORE THE KOSHAS
MIND-BODY TENSION RELEASE
FOUR GUIDED MEDITATIONS
12 YOGA CLASSES: ALL LEVELS
$148.00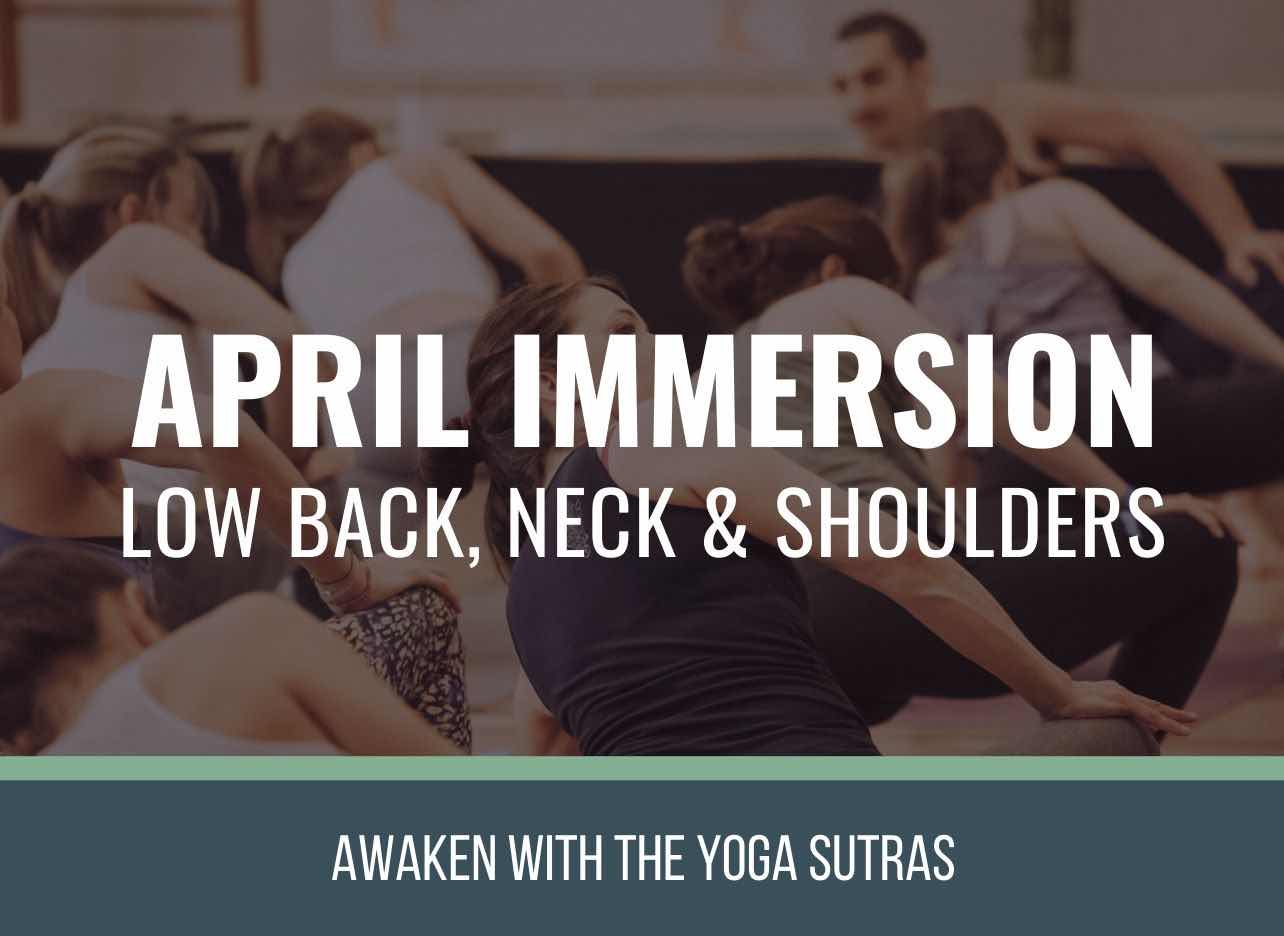 BACK, NECK, & SHOULDERS
12 YOGA CLASSES
4 GUIDED MEDITATIONS
LIFETIME ACCCESS TO ALL
12 PEAK POSTURES
12 YOGA SUTRA THEMES
$178.00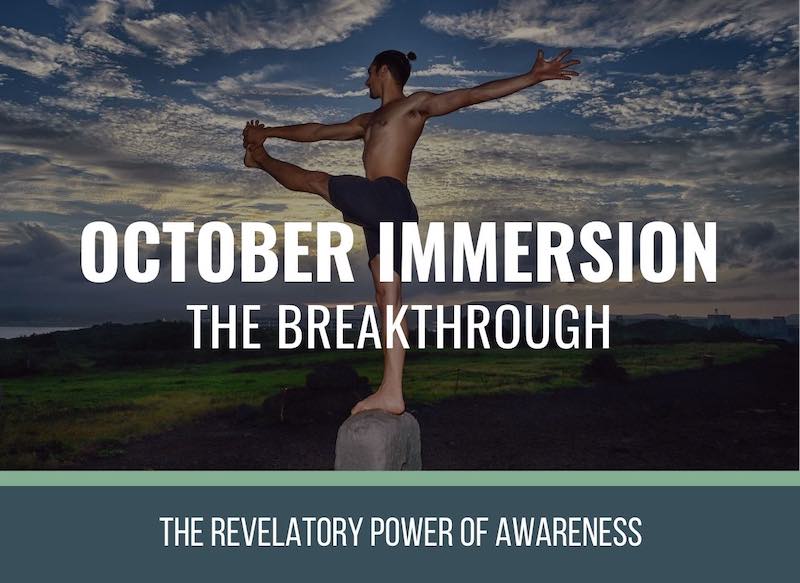 THE BREAKTHROUGH
HIP OPENERS
HIP BIOMECHANICS
EMPHASIS ON ARM BALANCES
4 POST-CLASS MEDITATIONS
12 CLASSES: ALL LEVELS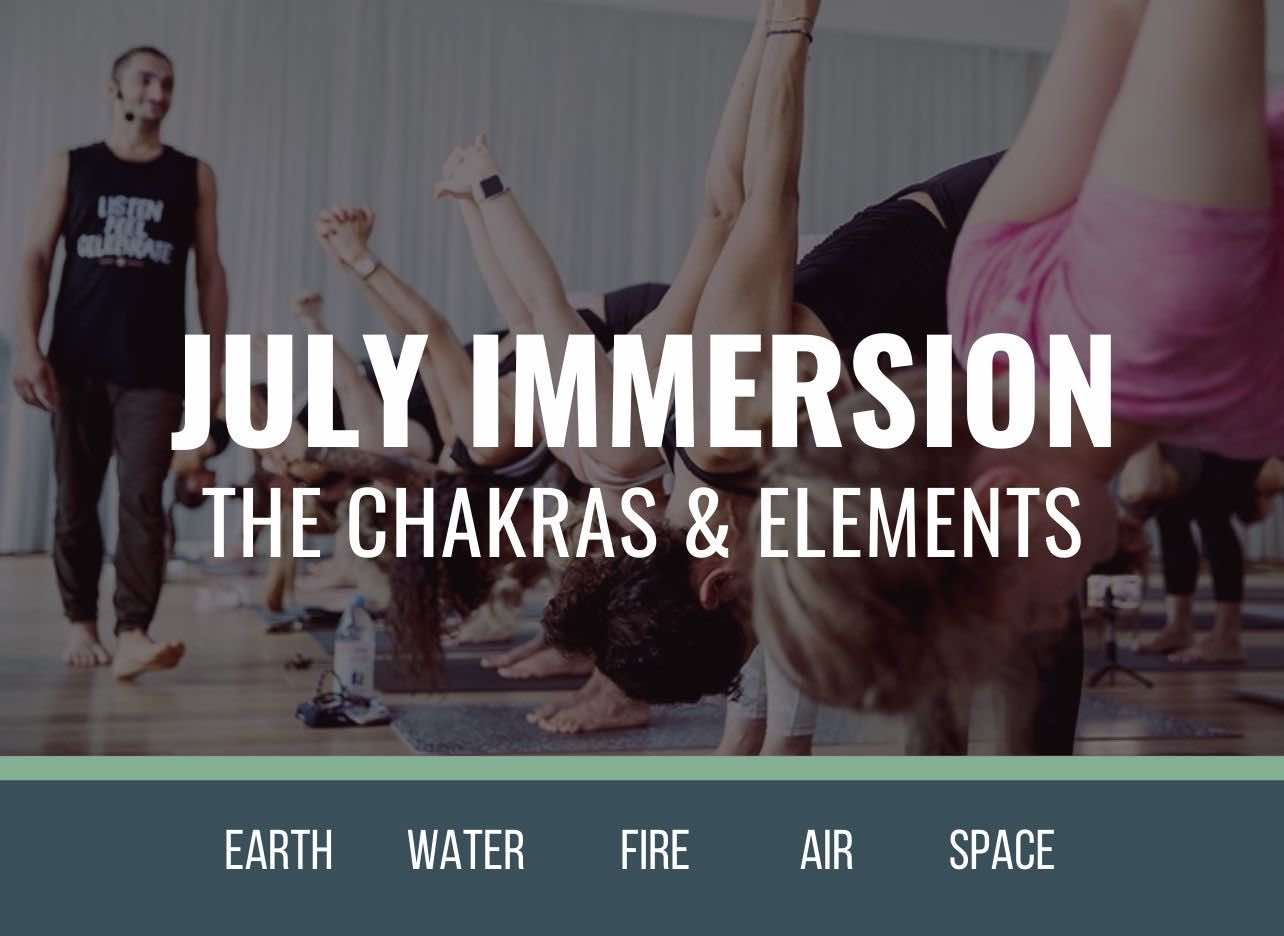 JOURNEY TO THE HEART
FULL BODY RESET
INCREASE BALANCE
ARM BALANCES
4 GUIDED MEDITATIONS
ELEMENTALLY THEMED
$148.00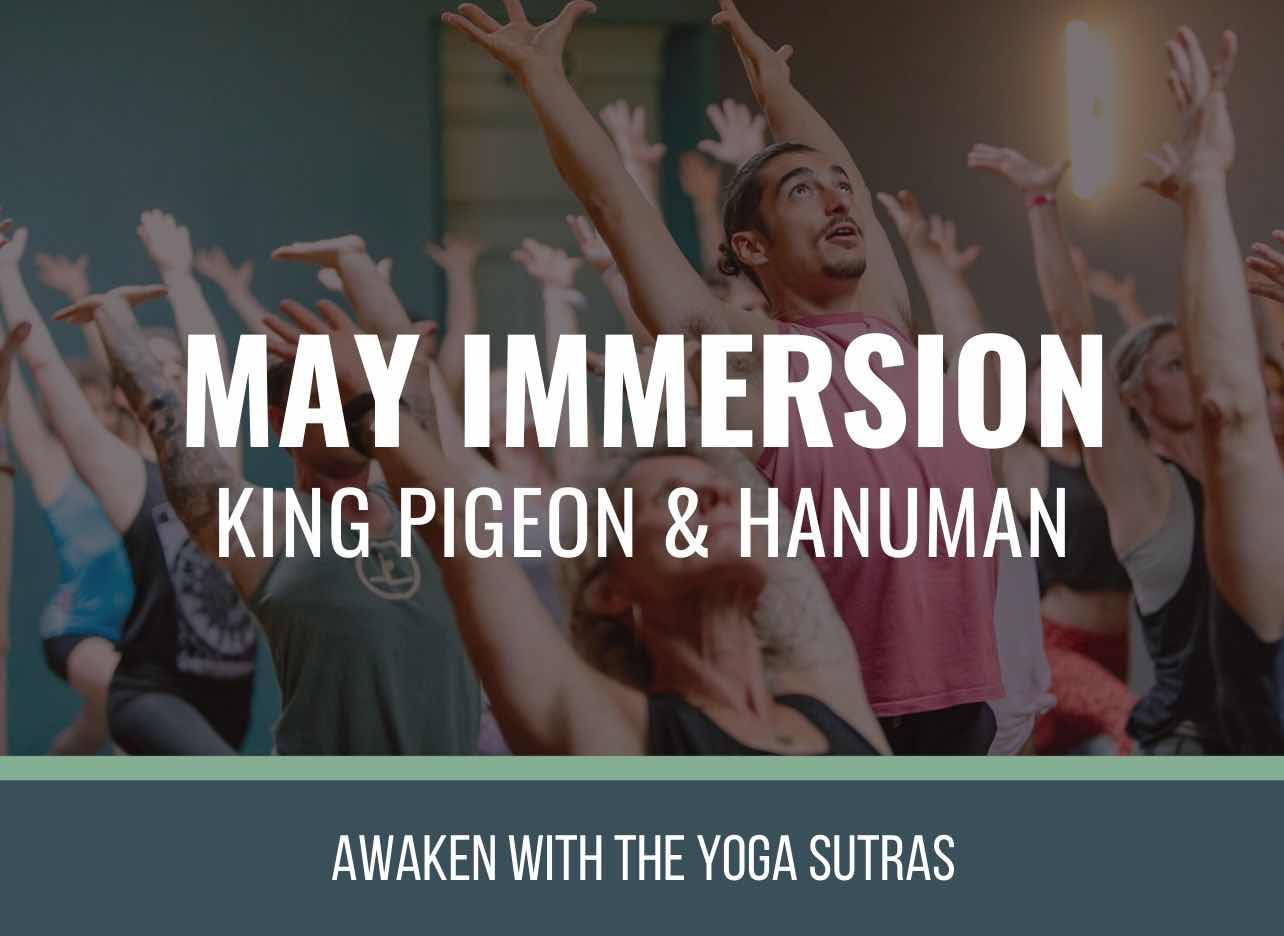 KING PIGEON & HANUMAN
FLEXIBILITY OF HIPS
SHOULDER & SPINE MOBILITY
4 GUIDED MEDITATIONS
12 INTERMEDIATE CLASSES
HAMSTRING RANGE OF MOTION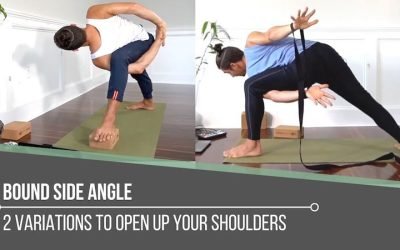 Bound Side Angle 2 Variations To Open Up Your ShouldersexpandBOUND SIDE ANGLE You might either approach Bound Side Angle with excitement or with a sense of fear. If you adopt a certain perspective, it's possible for the word "bound" to evoke a sense of freedom in the...
read more
When You Subscribe, You Will Get Instant Access to
the Technique Pack: 15 yoga pose breakdowns
exclusive online course discounts
exclusive blogs and videos