THE DANCE
MASTER THE FLOW
Welcome to the January 2021 Immersion
Welcome to "The Pulse", named after the Tantra Yoga principle of Spanda. Spanda is the dance of expansion and contraction, not to be confused with balancing opposites, Spanda is the recognition that all things are on their way to contraction or toward expansion. Acknowledging the natural rhythm of the universe can be incredibly relieving and simultaneously empowering. The challenge most of us face is that we cannot control the unfolding of our experience, and yet we waste much of our energy trying to do so. Yoga teaches us to control what we can – our actions, thoughts, behaviors – and let go of what we cannot such as the results, outcomes, timing, unfolding of events, etc. 
The Pulse exists in all things – acknowledge that right now your heart is pulsing, contracting and expanding over and over again. 
How about your lungs, after every exhale we then inhale again. The seasons, life/death/life again and again. Everything is pulsing, the universe is in this constant cycle. Rather than fight it, we learn to ride the waves, and focus on what is within our control like our muscular system. For the most part we have tremendous power to strengthen and lengthen our muscles in order to keep them healthy throughout our life. 
I look forward to sharing these 12 practices with you, exploring spanda, and the health of our physical body. 
Please click here to join the Class Pass community facebook group!
NEXT LIVE CLASS: EXCLUSIVELY FOR MEMBERS!
ALL JULY EVENTS
January Classes Take Place every Monday, Tuesday, Thursday & Saturday at 12p EST and will appear below during and after livestream events
 IMMERSION PRACTICE #1
Livestream Jan. 2, 2021 
IMMERSION PRACTICE #3
Livestream Jan. 7, 2021 
IMMERSION PRACTICE #5
Livestream Jan. 12, 2021 
IMMERSION PRACTICE #7
Livestream Jan. 19, 2021
IMMERSION PRACTICE #9
Livestream Jan. 23, 2021
IMMERSION PRACTICE #11
Livestream Jan. 28, 2021 
IMMERSION PRACTIVE #2
Livestream Jan. 5, 2021 
IMMERSION PRACTICE #4
Livestream Jan. 9, 2021 
 IMMERSION PRACTICE #6
Livestream Jan. 14, 2021 
IMMERSION PRACTICE #8
Livestream Jan. 21, 2021 
IMMERSION PRACTICE #10
Livestream Jan. 26, 2021 
 IMMERSION PRACTICE #12
Livestream Jan. 30, 2021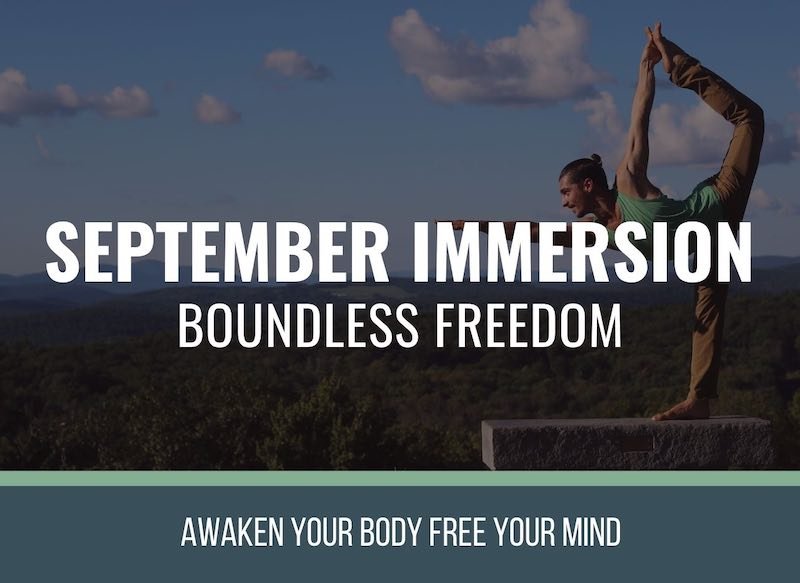 boundless freedom
12 YOGA CLASSES
SHOULDER BIOMECHANICS
TANTRIK YOGA TEACHINGS
4 POST CLASS MEDITATIONS
12 PEAK POSTURES
SALE Price:$98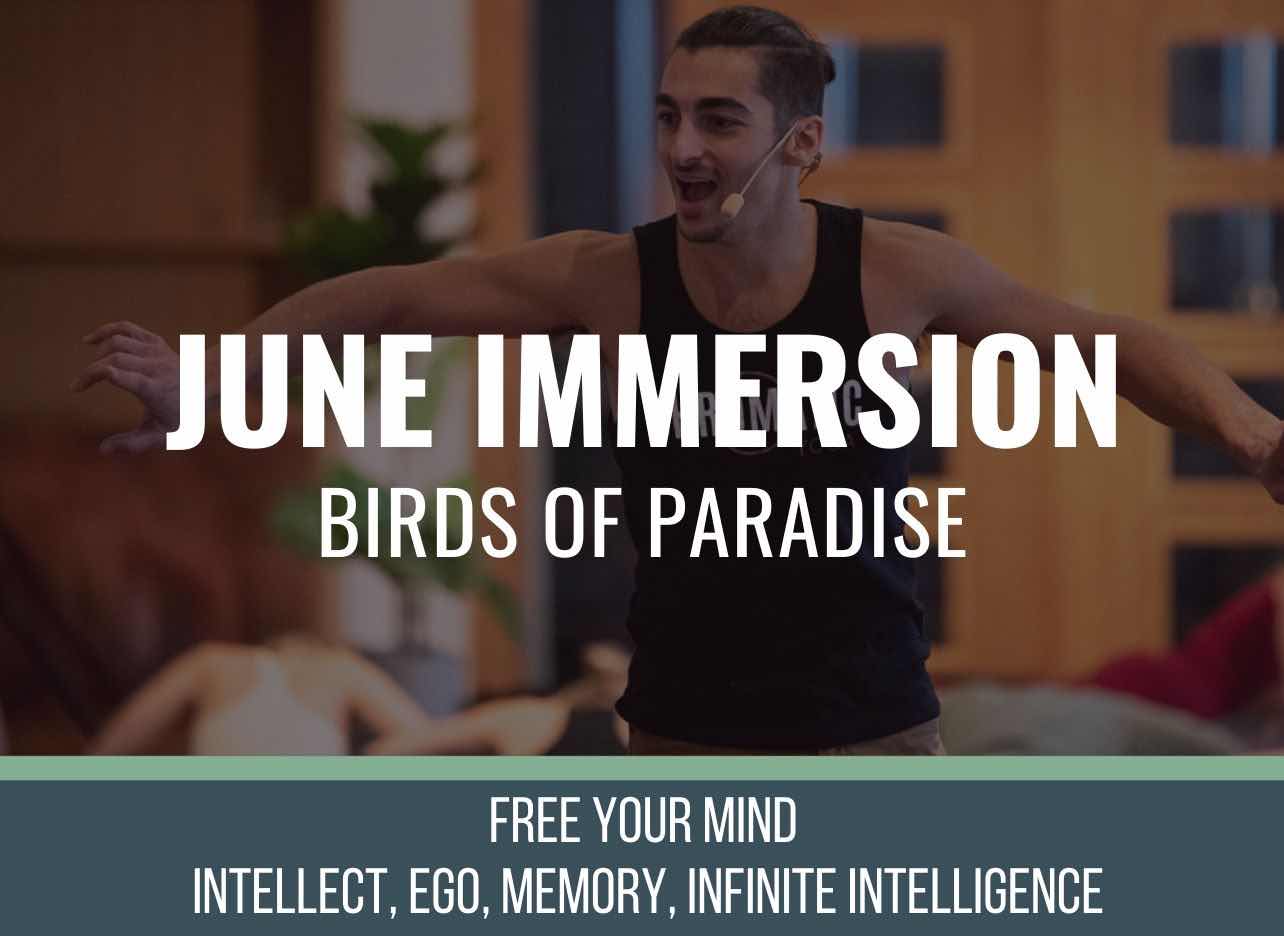 BIRDS OF PARADISE
12 YOGA CLASSES
4 GUIDED MEDITATIONS
LIVETIME ACCCESS TO ALL
12 PEAK POSTURES
12 YOGA SUTRA THEMES
SALE Price:$98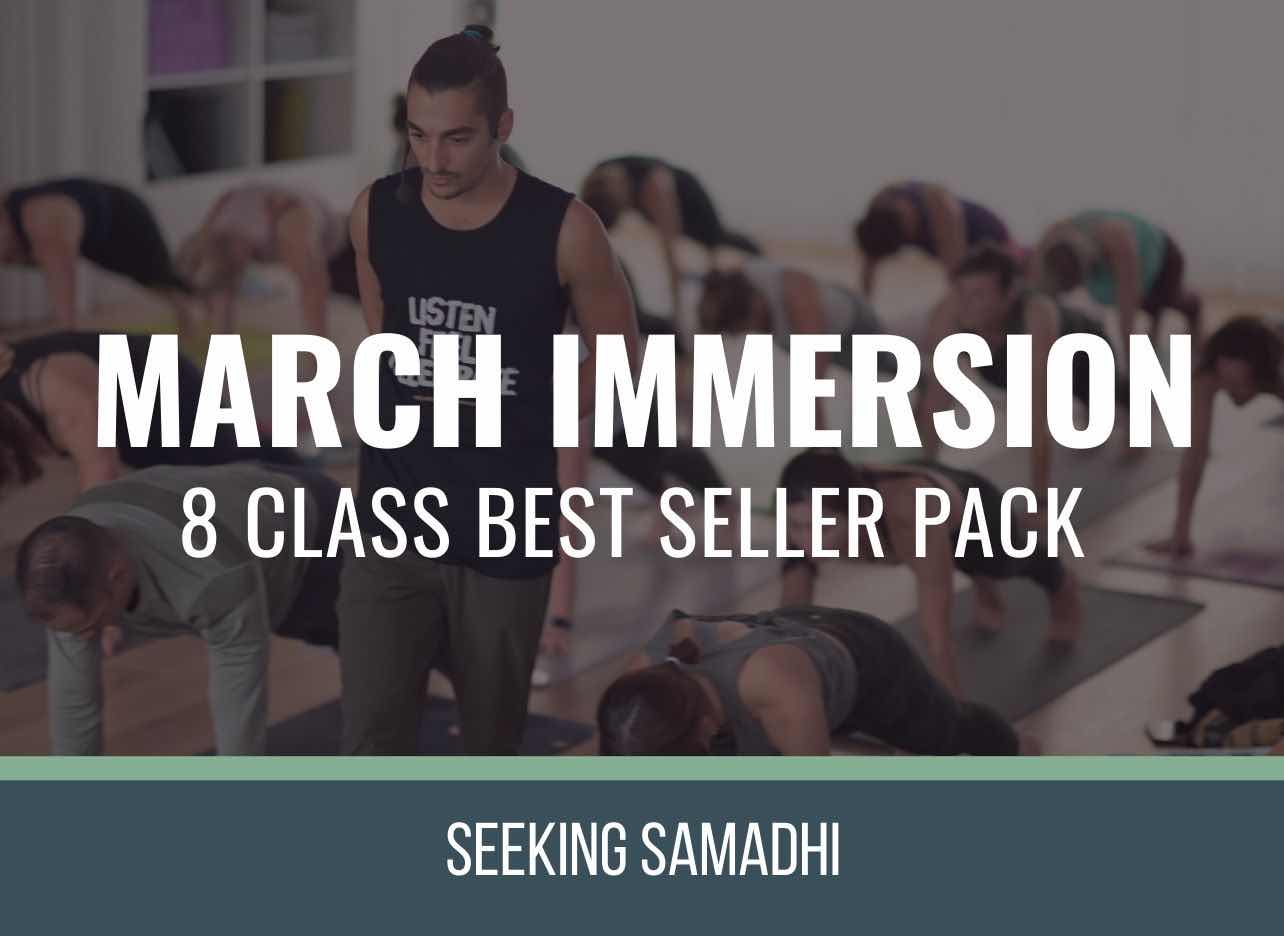 BEST STARTER PACKAGE
6 YOGA CLASSES
2 GUIDED MEDITATIONS
LIVETIME ACCCESS TO ALL
6 PEAK POSTURES
6 YOGA SUTRA THEMES
SALE Price:$78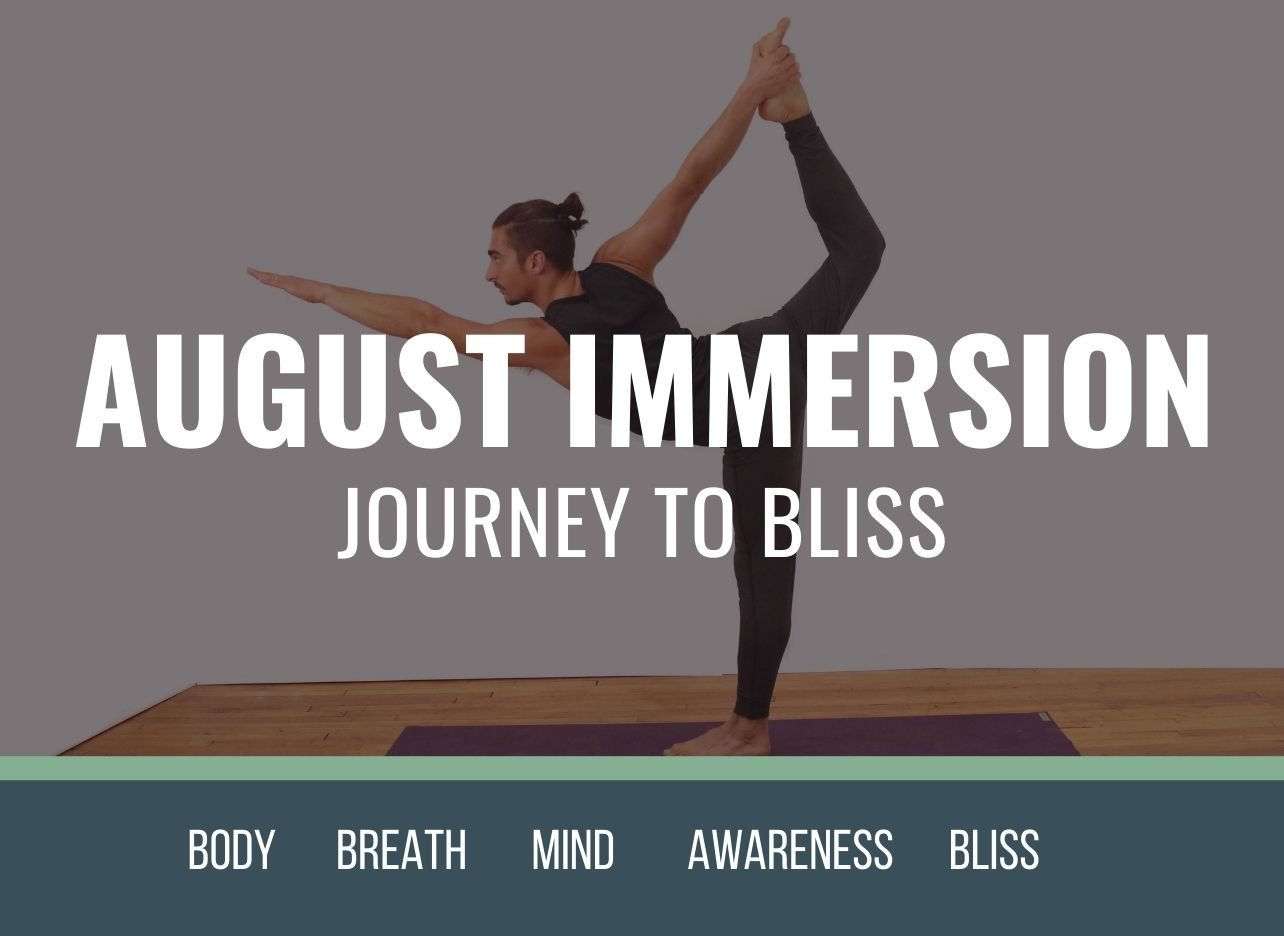 JOURNEY TO BLISS
12 YOGA CLASSES
4 GUIDED MEDITATIONS
LIVETIME ACCCESS TO ALL
12 PEAK POSTURES
12 YOGA SUTRA THEMES
SALE Price:$98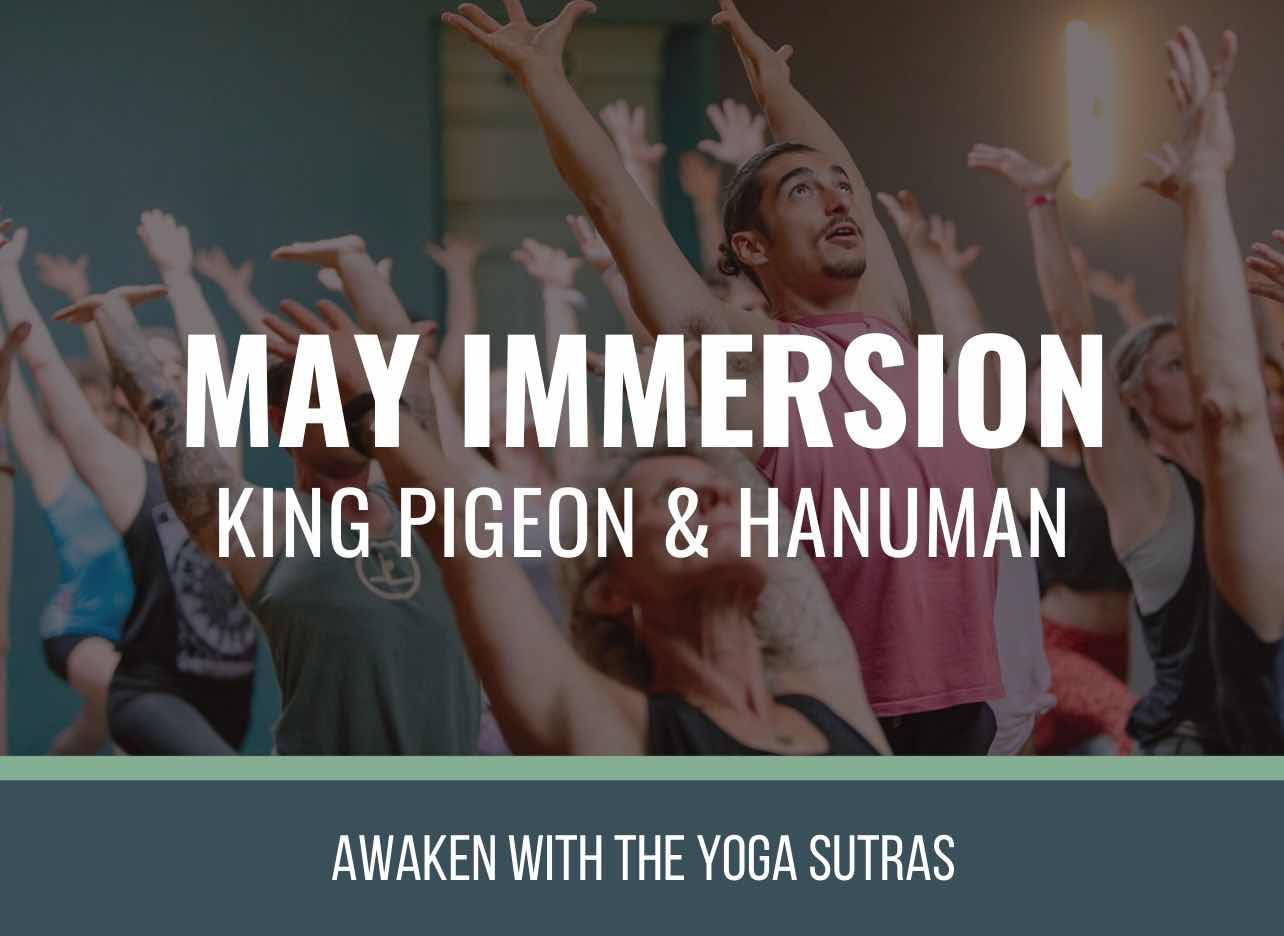 KING PIGEON & HANUMAN
12 YOGA CLASSES
4 GUIDED MEDITATIONS
LIVETIME ACCCESS TO ALL
12 PEAK POSTURES
12 YOGA SUTRA THEMES
SALE Price:$98